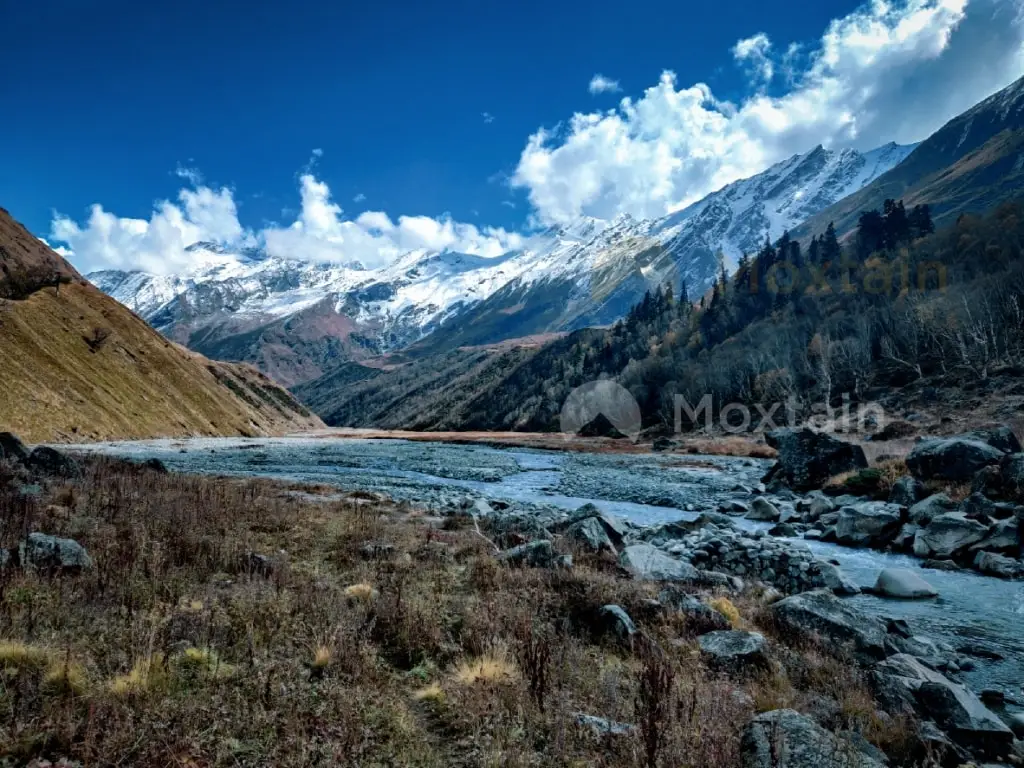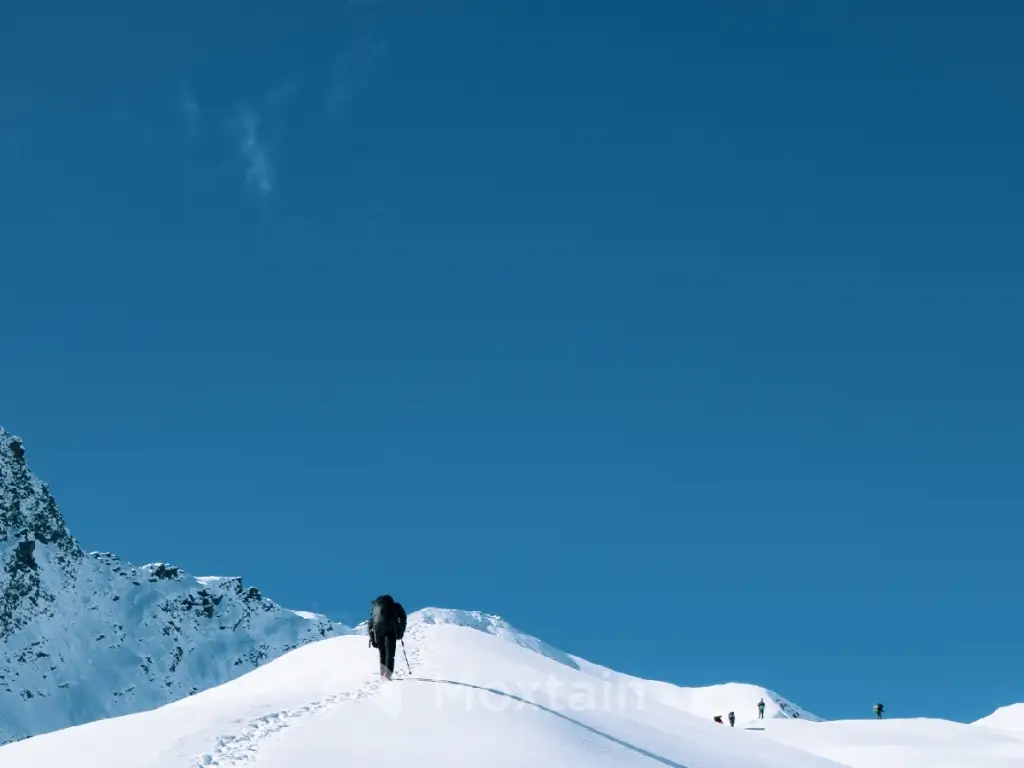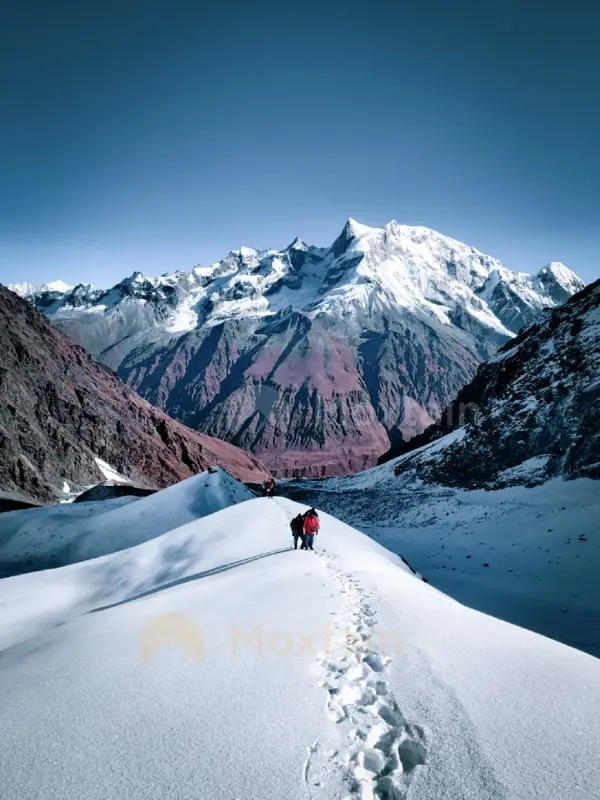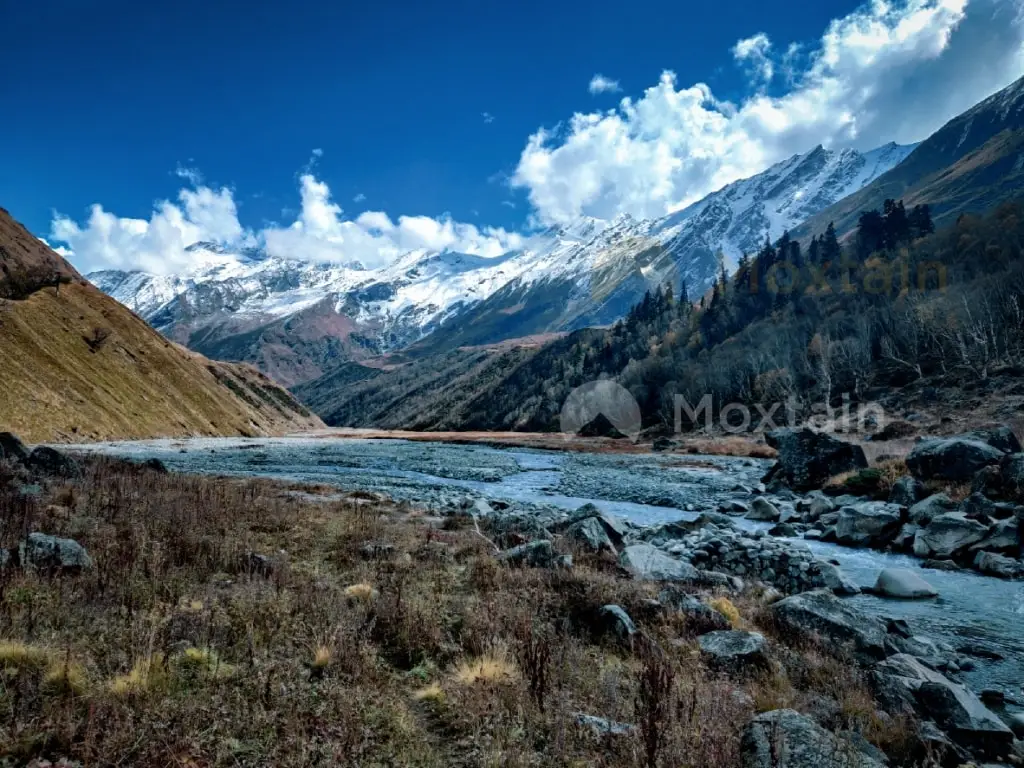 About Bali Pass Trek
Dreaming of a mountain rendezvous coupled with the thrill of an expedition? Bali Pass is the right choice baby! Bali Pass experience can be summed as, "You don't need magic to disappear, all you need is a destination!" Bali pass is that perfect destination that will leave you speechless, and later turn you into a storyteller.
Dehradun, the buzzing capital of Uttarakhand serves as a gateway to a plethora of surreal treks. Trekking in and around Dehradun provides the avid trekkers with unadulterated views of the snow-capped pointed peaks along with the mystical beauty of nature in the wild. This specialty makes Dehradun suitable for a perfect base for various treks and other outdoor adventures. The Bali Pass trek explicitly offers the myriad sides and faces of the Himalayan Pass. The Bali Pass, perched at an altitude of 16,240 feet, connects the pristine Yamunotri and the mesmerizing Har ki Dun valley. The trek commences from the Sankri village. The trekkers undertake this trek to experience its exhilarating trail and the round panoramic views of the majestic Kala Nag, Swargarohini, and Bandarpoonch Peaks.
The trek's main attraction is the sublime alpine meadows of Dev Thach situated in the Ruinsara forest. The expansive meadows are bordered by soaring trees and colossal peaks. The grandeur and the indescribable beauty of the Ruinsara Lake, nestled in the Swargarohini range, lures the trekkers to indulge in this difficult yet rewarding trek. Along with the beauty of the virgin landscapes at their best, this trek also offers a chance for inner rejuvenation bordering on the spiritual. It boosts your inner strength while you cross the divine Ruinsara Lake and the Yamunotri Shrine.
This challenging yet rewarding trek is a once in a lifetime opportunity that flatters you with the potpourri of delectable trekking ingredients. Historical temples bedecked with unique architecture, thriving meadows, 360-degree views of majestic Himalayan peaks, tempting campsites, tricky trails meandering next to mountain rivers and lined with wild blossoms, sacred glacial lakes are the unmatchable highlights of this high altitude rocky pass. In a nutshell, Bali Pass overwhelms you with an unforgettable trekking experience that radiates you for the rest of your life.
The diverse terrain of Bali Pass lays a perfect foundation for the trekking enthusiasts who want to take the next step forward to taking expeditions in the future. Let's take a quick peek of some unique facts of Bali Pass trek
Some facts
Region- Garhwal Himalayas, Uttarakhand
Maximum Altitude- 16,240 feet
Bali Pass Trek Difficulty Level- Difficult
Duration- 8 days
Bali Pass Trek Distance- 64 km
Start Point- Sankri
End Point- Janki Chatti
Best Season- May to June and September to October
Temperatures in these months- Plus 25 degrees maximum to -10 degrees minimum
Trek Details
Pickup Point on Day 1- Dehradun Railway Station
Departure time from Dehradun Railway Station on Day 1- 7am
2nd Pickup Point on Day 1- Kitab Ghar bus stand, Mussoorie
Pick up time from Mussoorie- 7:45 a.m.
Base Camp- Sankri
Distance from Dehradun to Basecamp, Sankri- 210 km
Treks ends at Janki Chatti on Day 8 at around 11-12p.m.
Departure from Janki Chatti to Dehradun on same day at around 11-12 p.m., 180 km takes around 8-10 hours.
Drop Point on Day 8- Dehradun Railway Station
Arrival time on Day 8 at Dehradun Railway Station- 8-9pm
The shared vehicle will be Tata Sumo, Bolero, or similar and may be shared with a few other local passengers. The cab will be arranged from Dehradun to Sankri and Janki Chatti to Dehradun.
The cab charges from Dehradun to Sankri is 1200/- and from Janki Chatti to Dehradun is 1500/-
The cab is a 7-seater.
The whole cab costs 6500/- from Dehradun to sankri and Janki chatti to Dehradun is 7000/-.
Trekkers may choose to travel by bus or local cab to reach Sankri.
Cloak room: There is no cloak room available as the start and end point are different.
An overview of Bali Pass trek
The less frequented Bali Pass Trek connects Ruinsara-Har Ki Dun valley with Yamunotri valley. Perched at an altitude of 16,240 feet, the tricky Bali Pass trek demands that you have great physical stamina coupled with swift mental agility. A prior trekking experience will hold you in good stead as this challenging trek is meant for seasoned trekkers. The route to Bali Pass was popularised by Jack Gibson in the late 1940s, a teacher at Doon School.
Bali Pass trek is soaked in adventure and the raw terrain of this Himalayan pass declutters your mind and soul alike. Amazing hilly terrains, dense forests, lush meadows, colourful orchards enthrall you throughout the trek. As you journey along Tons, Yamuna and Supin rivers, the effervescence of these mountain rivers stirs your spirit. The sacred Ruinsara Lake and Yamunotri shrine are the calming spots of Bali pass Trek that soothe your religious sentiments. Splendid 360-degree views of the majestic trio of Kala Nag, Bandarpoonch and Swargarohini peaks stun you en route the Bali pass trek.
The trek that initially commences with an easy and gentle walk gradually transforms into a tricky and challenging walking experience ahead of Odari. The trek demands proper acclimatization, careful maneuvering of treacherous trails, smart negotiation of narrow paths and steep ascents and descents.
Bali Pass Trek Route With The Attractions
The trek commences with a scenic drive from Dehradun to Sankri Village. Sankri Village of Uttarkashi district falls under the Govind Wildlife Sanctuary. The 8 hours drive takes you through beautiful spots like Kempty Falls, Mussorie, and Nainbagh. These places are dotted with majestic Himalayan Peaks. When you reach Sankri, the evening starry sky against the backdrop of the imposing density of peaks shining with moonlight will be a treat to the eyes.
You will have to drive another 12 km from Sankri to Taluka. This journey will pass through bubbling streams and wooded bamboo and deodar forests. From Taluka, you have to start your trek, walking. You have to walk on stony paths that come down to a river bed. From here, you have to walk along the serene Supin River.
Trekking up with the soothing sound of the river flowing by as your lovable companion will make your trek all the more memorable. In this trek route, you will also come across the Ghangad village where wooden architectures are very famous. After trekking a long way, you will reach Seema, a camping spot where you can relax for the night.
Trudging along the Supin River, you will have to trek up to Debshu Bugyal. The path to Debshu Bugyal is quite steep and filled with boulders. You will have to watch your step and be very careful. Debshu Bugyal is expansive pastureland extending up to 2 km. From here, you will get amazing views of the Black Peak, which will compel you to stop and ponder on the magnificence of God's creations. From this place, the path upwards gets steeper and slippery. As you meander upwards to Rainbasera, the view of the mountains and the rolling landscapes become more and more ravishing. The Rainbasera is a beautiful campsite from where you can enjoy the evening sky beside the gushing river.
This trek takes you to the most awaited Ruinsara Lake. It will take about 3 to 4 hours to reach the water body on foot. On the path to the Lake, you will get a view of the sparkling glaciers and the rustling streams. The campsite will be located between the Supin River and the Ruinsara Lake. This campsite is ringed with wavy meadows and wooded forests in its periphery with a panoramic view of the snow-capped mountains all around. The mountains mostly visible from this campsite are Kala Nag, Bandarpoonch, Dhumdhar Khai, and White Peak. The Yamunotri Temple is located very near to this campsite. Spend the night in this exotic location and explore! The trek from Ruinsara Tal to Odari is only 4 km long. The trek trail courses through dense forests and gushing rivulets. As you reach Odari, you will come across a rock cave from where Odari (it means cave) has inherited his name. From this cave, you will be able to view the Swargarohini Peak up-close.
Reaching Bali camp from Odari will be a bit troublesome. The trek path is quite perilous and you need patience and endurance to trudge up the rising rocky path. So, you need to constantly take rest to adapt your body to the climatic conditions. The summit will have you in thrall. On this day, you will cross the Bali Pass and then reach Lower Dhamni. After 3 to 4 hours of steep ascents, you will reach the tip of the Pass. The Pass is 10 feet long and 30 feet wide. After reaching the summit, you will feel as if you are standing at the top of the world! From this position, you will get a heavenly view of the Bandarpooch, Swargarohini, and Garhwal Peaks.
The glimpse of the Yamnotri Valley on the right is something to look out for. Descending from this point is extremely difficult and tricky. It often gets strainful due to the melting layers of snow. Follow your trek guide and be very careful to avoid accidents. Slowly and steadily come down to your tents and take a rest. The trek ends as you leave and go downhill. The route is very rather easy with mild descents and ascents. Reaching Yamunotri you can stop at the Yamunotri temple and pay homage at Sapta Rishi Kund. From here, you have to trudge another 5 km to reach Jaan Ki Chatti. Reaching Jaan Ki Chatti, take a cab for your journey back to Dehradun.
How To Reach The Basecamp
The basecamp of Bali Pass Trek is in Sankri which is around 190 km from Dehradun. An 8-hour drive from Dehradun will take you to the basecamp, Sankri.
By Road
From Delhi, Kashmiri gate bus station you can take a bus to Dehradun. The distance between Delhi and Dehradun is about 256 km and it will take you about 6 hours to reach by bus. You will get direct buses from Dehradun to Sankri but you should reach Dehradun early in the morning as the bus services to Sankri are available till 8 a.m. It will take you again 8 to 9 hours to cover the distance of 200 km from Dehradun to Sankri.
By Train
Dehradun is the nearest railway station to Bali Pass. There are quite a number of trains available from Delhi to Dehradun; DEHRADUN SHTADI, DDN JANSHTBDI, DEHRADUN EXPRESS, etc. Reaching Dehradun railway station, you will easily get buses and taxis for your journey to Sankri Village. From Haridwar, there are many trains available to Dehradun. It takes about 1 hour 30 minutes to reach Dehradun railway station to cover the distance of 51 km from Haridwar to Dehradun. Reaching Dehradun railway station, you can take buses or taxis to Sankri Village.
By Air
For the Bali Pass trek, the Jolly Grant Airport of Dehradun is the nearest one. Reaching Jolly Grant you have to book a taxi to reach the city which will take around 45 minutes. You will get shared cabs or private cabs or local buses from Dehradun to Sankri Village in the morning. You can also pre-book private cabs from Jolly Grant airport to Sankri Village directly.
Best Time To Visit Bali Pass
Bali Pass in Summer Season
The summer season (May to June) is ideally the best time to visit Bali Pass. In these months, the weather remains pleasant with clear skies. The forests and the meadows turn lush green and the flowers blossom in the mountains. In the summers, owing to the unclouded skies, you will get to feast your eyes on the unobstructed views of the Himalayan Peaks. As the summer approaches in May, you may also get some frosty or melted snow from the glaciers. During the day it remains warm and the temperature hovers between 200C to 250C. At night, it starting cooling down and the temperature falls to 50C or sometimes even at 00C. Proper woolens should be carried always.
Bali Pass in Autumn Season
During the months of September and October, the Bali Pass welcomes the trekkers with fresh and vivid landscapes. In the autumn season, the whole surrounding changes its colors and gets draped in the brilliant hues of yellow, brown, and orange. The month of September is characterized by dried autumnal leaves and quaint ambiance while the month of October is the onset for the fresh snowfall of the year. The snow-lovers can quench their thirst for thrill and adventure in the snow this month. The temperature in the post-monsoon months is quite low. Around Ruinsara Lake, the temperatures often plummet down to 0 degrees Celsius and even lower. You will have to put on a number of layers to protect yourself from the sheer cold during the month of October.
Bali Pass Weather/Temperature
Bali Pass is covered in the snow till the beginning of May. As the temperatures begin to rise, snow melts and there are frost and ice on the trails.
In the summer months of May and June, the day time temperatures can vary from 18 to even 25 degrees Celsius and night/early morning temperatures vary from 0 to 5 degrees Celsius.
In the fall months of September and October, the temperatures begin to fall and can range from 0 degrees to sub-zero temperatures at higher altitudes.
Highlights of Bali Pass
Jaunsar Villages- Villages of Sankri, Osla, and Gangad take you back in history with their unique culture and beliefs. Locals here believe that they are the ancestors of Kauravas and worship Duryodhana as their God. The wooden-stone architecture and beautiful carvings of the temples of these villages are the architectural heritage of the state of Uttarakhand. The idyllic setting, exquisite beauty and serenity of these mountain villages floor you. The simplicity of the villagers will charm you no end; along with experiencing the local culture, you also get a chance to savour on the local delicacies and delicious mountain tea.
Beautiful mountain rivers- The bubbling mountain rivers of Yamuna, Tons and Supin enliven you with their effervescence. The trek starts in the Tons river valley and finishes in the Yamuna river valley.
Exotic wildlife and rich vegetation- The trek journeys through Govind National Park which treats you to wildlife like Langoor, Wild Fox, Indian Crested Porcupine, Yellow Throated Marten, Wild Boar, Black Bear, and Bharal, the mountain goat. Mountain Birds like Koklass Pheasant, Brown-fronted Woodpecker, Scaly-bellied Woodpecker, Crested Kingfisher, Himalayan Swiftlet, Himalayan Griffon and Russet Sparrow chirp all the way long.
Vast meadows- The alpine meadows of Devshu Bugyal hemmed by tall trees, and lofty mountains of Swargarohini and Kalanag standing tall in the background are the ultra selling points of this trek.
Brahma Kamal- This legendary flower is a rare sighting in the Himalayas but Odari campsite in the Bali Pass trek treats you to the life-restoring flowers of Brahma Kamal.
Splendid Views- Bali Pass trek treats you to the beautiful views of Supine Valley, and 360-degree views of sacred Swargarohini, Kala Nag, and Bandarpoonch.
Extra bonuses- The sacred Ruinsara Lake bejewelled with the Swargarohini peak in the background is the star attraction of Bali Pass trek. According to the legend, Pandavas frequented this region during their period of exile. Yamunotri Temple, a pilgrimage site for the Hindus is another highlight of this historic high altitude trek. This temple dedicated to Goddess Yamuna is one of the four Chota Char Dhams. The Yamuna, the second most holy river of Hindus originates at Yamunotri.
Camping- This is one of the few legendary treks that treats you to camping at an astounding altitude of 13,452 feet.
Bali Pass- Negotiating the tricky trails with swift maneuvers as you journey ahead of Odari is a thrilling experience. As you reach the pass, colossal peaks and frozen Saptarishi Kund are a treat to watch. The velvety the Dyara Bugyal is visible from the top of the pass.
Difficulty Level of Trek
The Bali Pass trek is rated as quite a difficult one. The trek trail is interspersed with challenging terrains, rocky paths, tricky ascents, and descents. So, you need to be extra vigilant while taking each step along the way.
This trek is a 5 days long trek. You need to cover 7 to 8 km approximately every day. It requires proper physical fitness and mental training. This trek requires prior preparation like practicing to walk long stretches, exercising, meditating to acquire the balance of mind and endurance.
This trek is regarded as one of the unexplored and toughest treks of the Himalayas. With every step, the path gets more and more difficult. The paths are extremely narrow and treacherous and this trek requires long hours of trekking on glaciers. You need to be very alert and careful in each of your steps.
As it is a high-altitude trek, Acute Mountain Sickness (AMS) is quite common. Due to this high altitude, the oxygen level is very thin and this makes navigation quite troublesome. If not taken seriously, this sickness can be quite fatal. AMS can cause nausea, vomiting, shortness of breath, fast heart rate, and headaches. This can really spoil the trek and cause trouble. To prevent this, proper acclimatization, resting whenever needed, and arriving a few days earlier to the trek are advised.
You have to have prior trekking experiences before you undertake the Bali Pass trek. To have a safer trekking experience, go on this trek with a proper trek guide who is well versed with the trek trails.
Is the Bali Pass Trek Safe
Interspersed with challenging terrains, uphill hikes, steep descents, narrow passes, and tricky trails, Bali Pass requires good physical and mental fitness. This high altitude pass is one of the toughest in the Uttarakhand. However, it has a shorter trekking trail (64 km) as compared to other "Difficult Level" treks. This requires long trekking hours on moraine debris and glaciers that need careful maneuvers.
It is highly recommended that you undertake the trek in the company of a guide who has enough knowledge and experience about the trekking route.
Is the Bali Pass Trek Recommended for Beginners
Since Bali Pass trek takes you to an elevation close to 16,250 ft, it is highly recommended that you have a prior trekking experience for this trek. This challenging altitude trek requires proper training, it is advisable that you train yourself 2 to 3 months before undertaking this trek. As a trekker, you will require technical equipment like crampons and rope to undertake this trek.
Due to high-altitude and changing weather conditions, proper acclimatization is required, it is better that you arrive 1 to 2 days before you begin your hike.
Day 1: Dehradun to Sankri
Starting point- Dehradun
Route covered- By taxi or bus
Altitude gain- 2,090 feet to 6,300 feet
Distance covered- 210 km
Time taken- 6 hours by private taxi and 8 hours by bus
Stay- At homestay or guest house
Reach Sankri, a beautiful hamlet located 210 km from Dehradun. It lies in Govind Pasha National Park, Uttarkashi. On day 1, you explore the tiny hamlet, know the local culture, and enjoy the flora and fauna of Govind Ballabh Pant National park.
You can either take a private taxi or a bus from Dehradun to Sankri. It takes around 6 to 8 hours to cover this 210 km distance that moves along beautiful Himalayan terrain. The drive from Dehradun to Sankri via Mussoorie journeys along Yamuna Bridge and Naitwar at Tons Valley. At Naitwar you enter the Govind Ballabh Pant National Park which is home to varied species of flora and fauna. Musk deer, brown bear, snow leopard and Bharal, colourful orchards, beautiful wildflowers in pine and deodar forests enamor the wildlife enthusiast in you. The Bali Pass trek route commences at Sankri and ends at Jaan Ki Chatti.
Day 2: Sankri to Seema Via Taluka
Starting point- Sankri
Route covered- Partially by Taxi and rest by trek
Altitude gain- 6,300 feet to 8,399 feet
Distance covered- 24 km (12 km by drive and 12 km by trek)
Time taken- One-hour drive and 6 to 7 hours trek
Trek grade- Easy
Stay- Overnight stay in tents
You drive from Sankri to Taluka (6,913 feet) in a taxi. It takes around one hour to cover the 12 km distance and reach Taluka. This beautiful village is nestled beside the river Supin and has two-storied wooden houses with unique architecture. The primitive lifestyle of the people here takes you to an era that is untouched by modernity. The people of this village worship Duryodhana and believe that they are the descendants of Kauravas.
After a hearty breakfast at Taluka, you start your trek. The trekking route journeys along smooth trails through dense forests of willows, walnuts, chinars, Chestnuts, and many more conifers. On walking through dense woodlands, you spot rare species of animals and birds especially "Himalayan Monal", the state bird of Uttarakhand. Traversing the trail while enjoying the chirping of the avian species is an experience of a lifetime. You also revel in the beauty of silver waterfalls on the way.
This trail continues till Gangaar village. From here, a short trek and river crossing over a wooden bridge bring you to Seema campsite. This campsite is opposite to the picturesque Osla village. Overnight stay in tents at Seema campsite.
Day 3: Seema to Rainbasera
Starting point- Seema Campsite
Route covered- By trek
Altitude gain- 8,399 feet to 10,125 feet
Distance covered- 9 km
Time taken- 4 hours
Trek grade- Moderate
Stay- Overnight stay in tents
You start early after feasting on a sumptuous breakfast. As you walk along the bubbly Supin River, you reach Devshu Bughyal, the first focal point of this trekking route. The glossy grassland treats you to awe-inspiring views of the Black Peak or Kala Nag. After traversing through Devshu Bughyal, you descend through the forest trail of loose gravel and a sandy path. It brings you to a river crossing that is navigated by crossing a bridge. After this, you take some tricky ascents along the Supin river to reach your campsite. The beautiful campsite of Rainbasera by the riverside takes your breath away. You stay overnight in the camps.
Day 4: Rainbasera to Ruinsara Tal (Lake)
Starting point- Rainbasera
Route covered- By trek
Altitude gain- 10,125 feet to 11,696 feet
Distance covered- 7.5 km
Time taken- 4 hours
Trek grade- Moderate
Stay- Camps
You wake up in the laps of nature surrounded by the most splendid Himalayan beauty. Remember, this is the last day of the trek when you will be moving along the bubbly Supin river, don't forget to click some memorable snapshots! Today's trek is moderately easy but one gets fatigued by the end of it. But as you set foot on your campsite, you are mesmerized by the splendid view it offers. You get the majestic view of Bandar Poonch peak from the east side. The south-east displays spectacular views of Kala Nag and White Peak.
You stay overnight in the camps, by the banks of the beautiful Ruinsara Lake. The campsite is flanked by the Supin river on the other side. The dense woodlands of Ruinsara are a natural habitat for exotic wildlife and Himalayan flora. They offer excellent opportunities for photography.
At Ruinsasa Lake, the trek bifurcates. From the Southwest direction, you can go to Yamuna Kanta, a challenging route that takes you to Yamunotri.
Day 5: Ruinsara Tal to Odari
Starting point- Ruinsara Tal
Route covered- By trek
Altitude gain- 11,696 feet to 13,150 feet
Distance covered- 4 km
Time taken- 3 hours
Trek grade- Easy
Stay- Overnight in camps
Today is a relaxed day. You embark on an easy and short trek of 4 km. After an easy descent to the Supin river and dense forests, you reach a river crossing. Once you cross the river through a wooden bridge, an ascent brings you to a tiny meadow. From here, you head southeast.
After a trek of 3 km, the trekking trail moves towards Southwest direction. A short trek of 1 km from this point brings you to your campsite for the day, Odari. In the local dialect, Odari means a natural rock cave. Legend has it that Lord Hanuman's brother, Bali stayed in this rock cave for a night. Again, the Odari campsite exhibits spectacular views. In the Northeast, you get clear views of the lofty summits of Swargarohini 1 and 2. Later half of the day is utilized in learning sessions on several trekking techniques. You will learn ascending and descending techniques, how to use mountain rope, how do navigate river crossings etc. All this might be useful in the upcoming days of the trek.
Day 6: Odari to Bali Col Camp
Starting point- Odari
Route covered- By trek
Altitude gain- 13,150 feet to 15,348 feet
Distance covered- 3.25 km
Time taken- 3 hours
Trek grade- Difficult
Stay- Overnight in camps
Even though today's trekking distance covers just 3.25 km, the trek is still challenging. This is because of the steep incline that one has to undertake. You have to carefully maneuver a 60-degree inclined mountain ridge full of loose gravel. Can you believe it, that you will be camping overnight in camps at an astounding elevation of 15,348 feet! There is an acute drop in temperature which may cause difficulty. Keep yourself active and drink lots of water to remain hydrated. This will reduce the risk of getting Acute Mountain Sickness (AMS).
The focal attraction of the day is camping in the most unadulterated bounty of nature under a shimmering star-lit sky.
Day 7: Bali col camp to Lower Dhamni via Bali Pass
Starting point- Bali Col camp
Route covered- By trek
Altitude- 15,348 feet to 16,240 feet to 11,204 feet
Distance covered- 10 km
Time taken- 8 to 10 hours
Trek grade- Challenging
Stay- Overnight in camps
Today is D Day! It is indeed the most thrilling yet exciting day of the whole trek. It is also the longest trek route in the Bali Pass trekking itinerary. Today, you will be crossing the majestic Bali Pass perched at a staggering altitude of 16,240 feet.
You start your trek early in the morning. From the base camp, it takes 2 to 3 hours to reach the Bali Pass. The trekking trail leading to the Pass is blanketed with snow. You walk on moraine ridge and boulder, snowy patches, and maneuver steep hikes to reach the Pass. The learning techniques of Day 5 will come handy in navigating this tricky trail. As you touch the rock-strewn Bali Pass, all your days' fatigue is gone in a jiffy. You can distinctly see that Bali Pass separates the Yamunotri Valley and Tons Valley. From the top, you also enjoy the splendid views of the sacred SwargaRohini peak, Kala Nag, Bandar Poonch, and Ruinsara Gad. You are also treated to partial glimpses of the frozen Sapta Rishi Kund.
Revel in the beauty, click some picture-perfect shots before heading down. It is a steep and tricky descent through an Alpine zone of scree and big gravel stones. After cruising this precarious route, you reach Upper Dhamni, where you rest awhile. The final lap of the trek takes you to Lower Dhamni, the base camp at an elevation of 11,204 feet. The trekking trail from Upper Dhamni to Lower Dhamni is a bit confusing. It is advised that you stay with your team. Overnight stay in camps.
Day 8: Lower Dhamni to Jaan ki Chatti via Yamunotri and drive to Dehradun
Starting point- Lower Dhamni
Route covered- By trek
Altitude- 11,204 feet to 8,694 feet
Distance covered- 9.5 km
Time taken- 8 to 9 hours
Trek grade- Moderate
Today is the last day of the trek. The 4.5 km trekking trail from Lower Dhamni to Yamunotri is dotted with a mild ascent. It takes 1.5 hours to cover this trail that moves through a forest initially and paves way for a cemented path. Once you reach Yamunotri, the holy place is a treat in itself. You pay respect at the famous Yamunotri Temple and Sapta Rishi Kund and bathe in hot Sulphur Springs. From here, you traverse the 5 km pilgrimage route to reach Jaan ki Chatti. From Jaan ki Chatti a cab ride to Dehradun on the same day