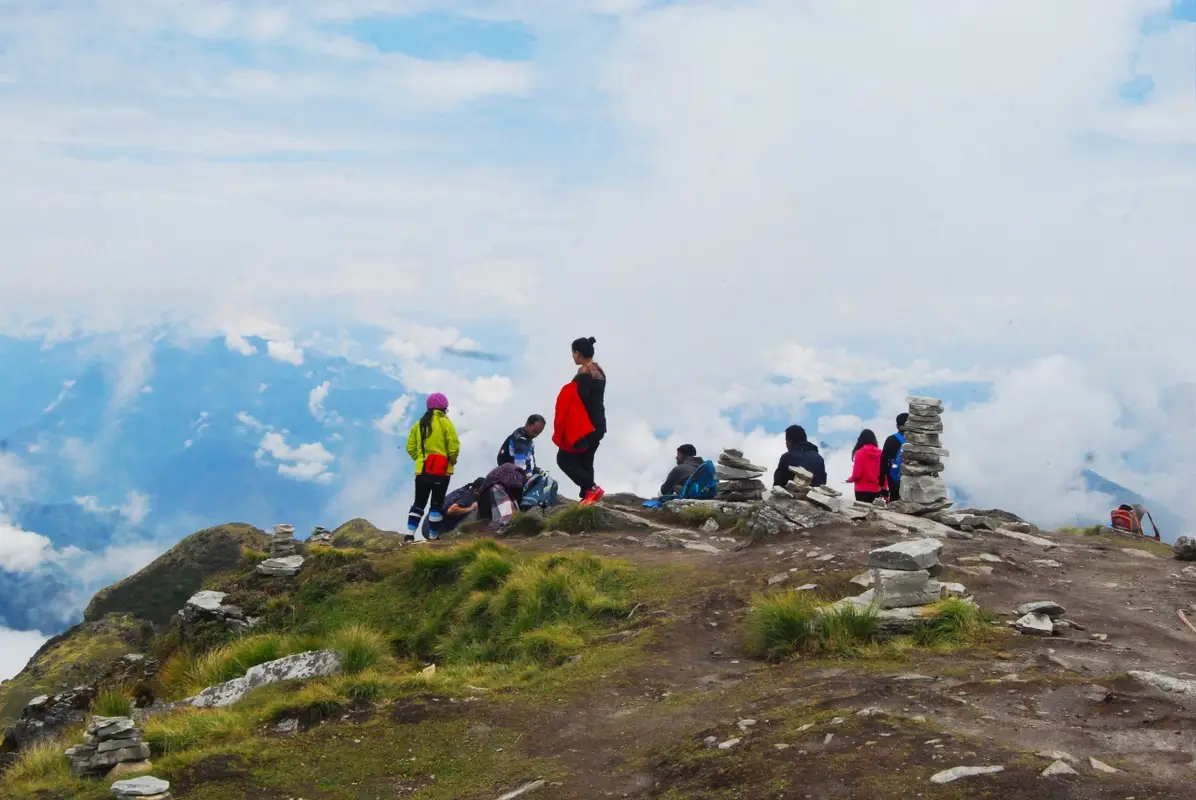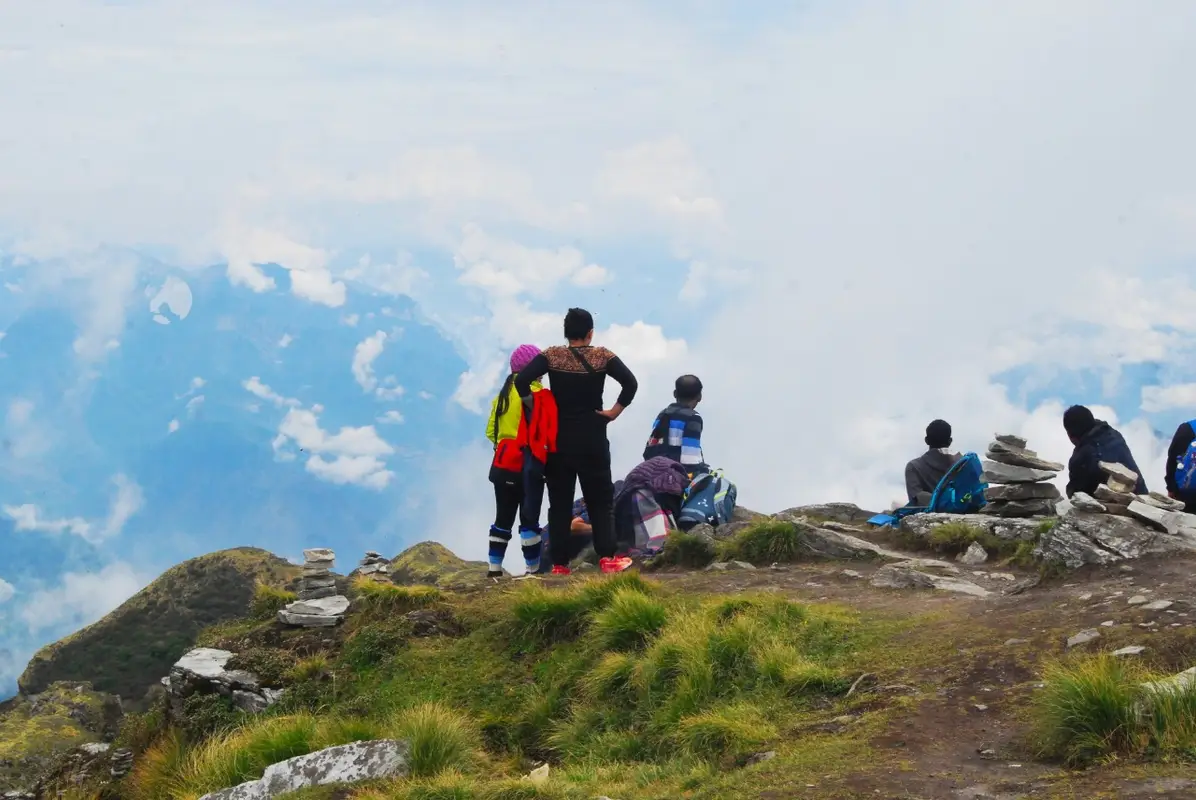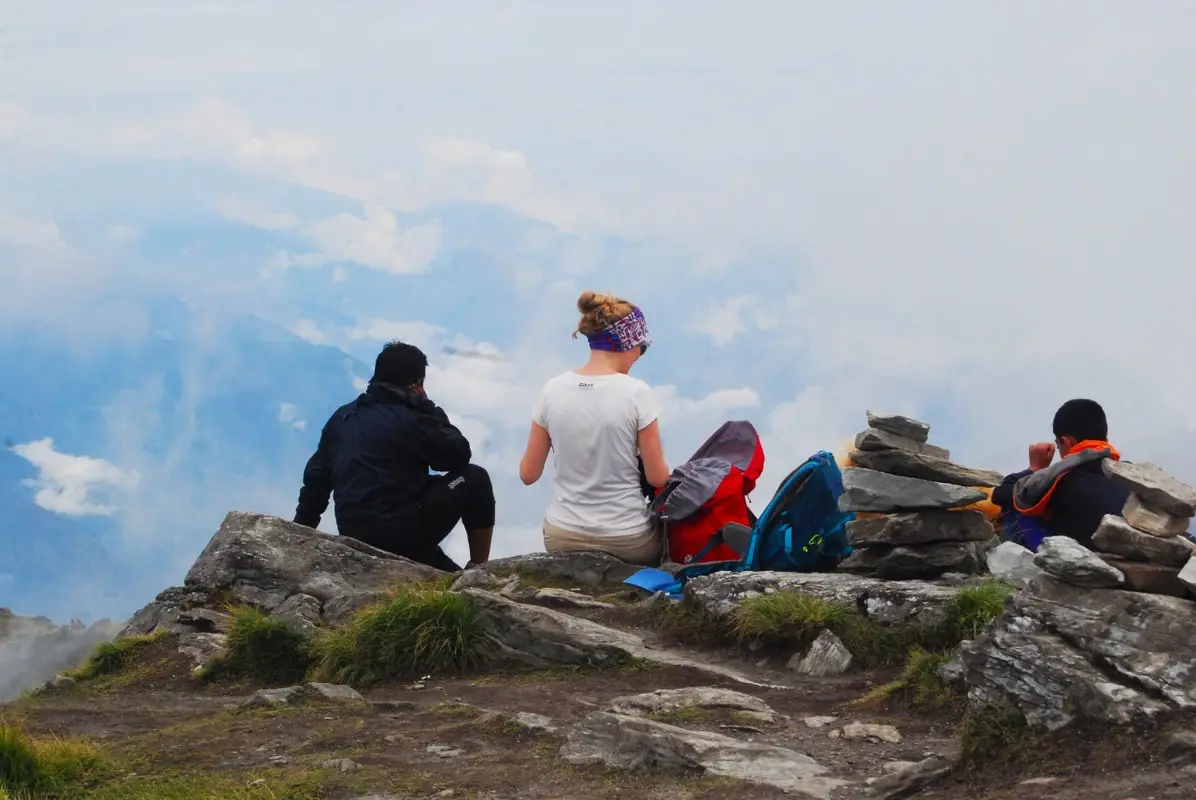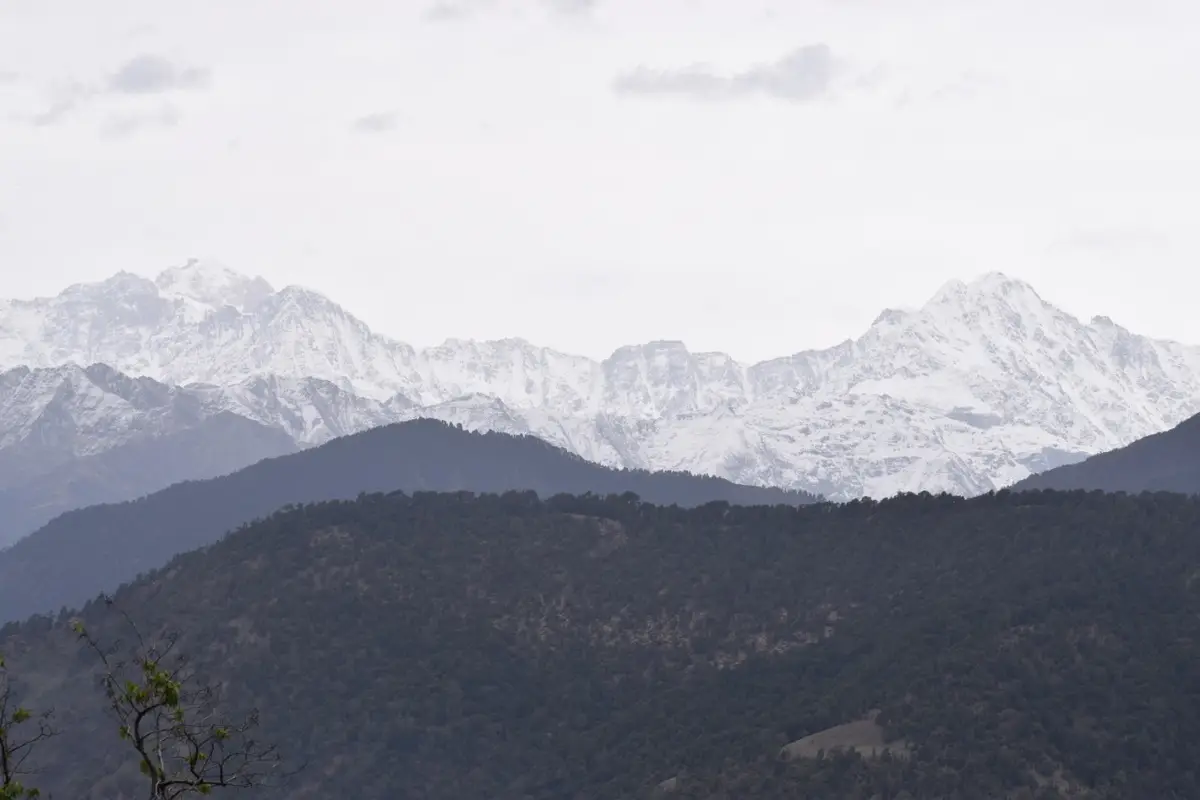 About Deoriatal Chandrashila
The Deoriatal-Chandrashila Trek is a weekend trek in Uttarakhand that takes you through Chopta, Deoriatal Lake and Chandrashila peak. You may embark upon this short trek to revitalize yourself with some of the elegant offerings of nature in the form of soothing climate, mountain birds, dense forests with maple, rhododendron and oak trees, and captivating views of peaks like Trishul and Nanada Devi.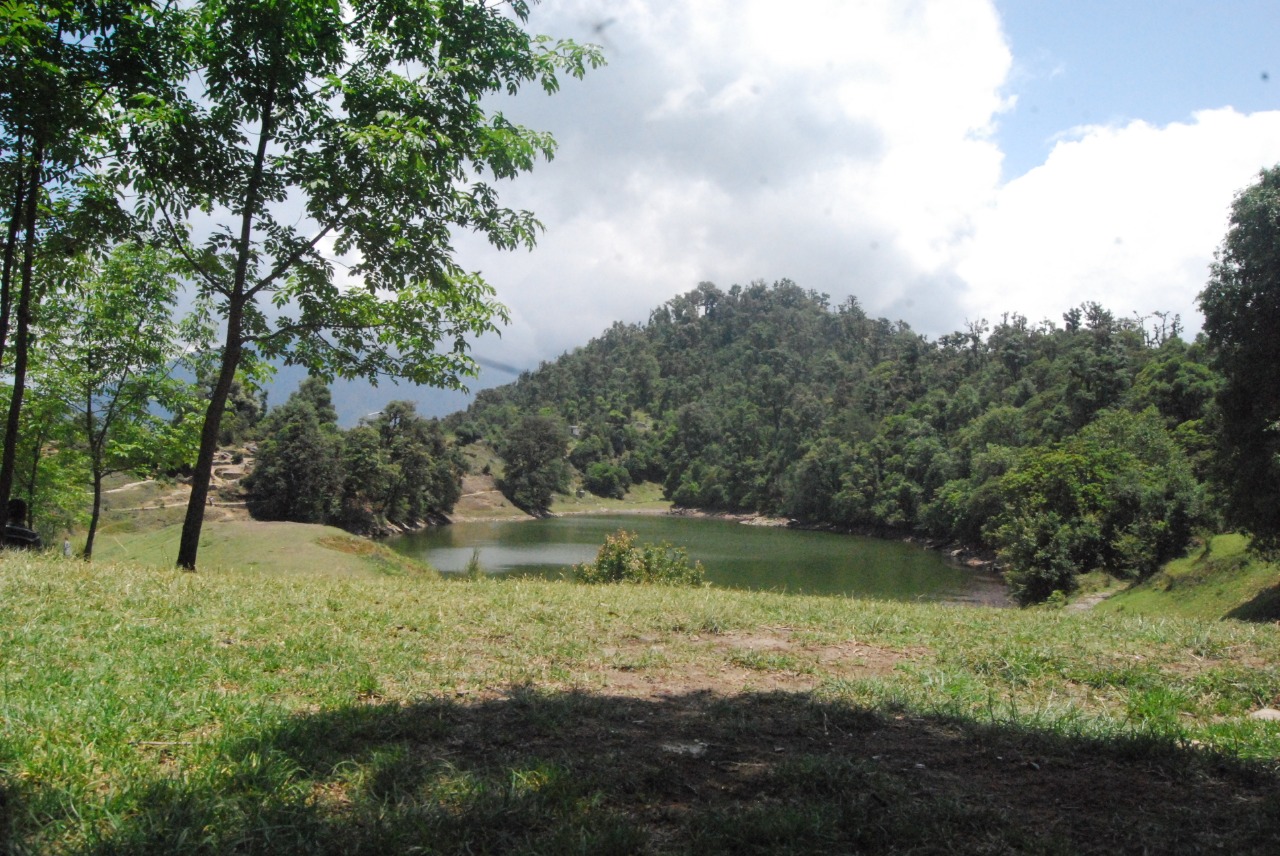 Deoriatal
While the trail to Chopta is all about luxuriant meadows and mountainous dwellings amid the Himalayan ranges, the further march takes you to the Tungnath peak which sits at a height of about 3700m. Tungnath also features the highest Shiva shrine in the world. Further into the trek, Lake Deoriatal would mesmerize you with its charm and here you'd get to see animals and birds drinking slurping its shimmering water. This trek is recommended for post-monsoon season where the snow-clad mountains would let you admire and experience the bliss of eternity.
Chandrashila Peak
As for the level of difficulty, the trek is considered as a fairly easier one though some abrupt climbs and rugged terrain may test your trekking skills from time to time. The trek to the summit of Chandrashila at about 4000m and marks the final leg of your uphill journey, whereupon it would be a return to Chopta, the base camp. This six day trail would involve trekking almost 30 kms and with salubrious weather in this region, one can always expect a great time here.
Deoriatal Chandrashila

 9999
Day 1:  Haridwar - Sari (192 Kms/ 8 Hrs Drive)
Altitude gain from 1030 ft. to 6600 ft.
Shared cab for 192 kms drive
8 hrs
Lunch and snacks at local hotels
Night stay/accommodation in local hotel or guest houses/homestay in Sari
After reaching Haridwar, you will start off with a drive to Sari as we will arrange your conveyance for this journey. You will be crossing the beautiful and sacred town of Rishikesh and also pass Devprayag where Alaknanda meets Bhagirathi to form River Ganga. It takes around 7-8 to reach Sari where you would have an overnight stay at a Guest House.
Day 2: Sari - Deoriatal (3 Kms / 1.5 Hrs)
Altitude gain from 6600 ft. to 7800 ft.
3 kms trek
1.5 hrs
Lunch and snacks at mid point
Night stay/accommodation and food in tents
Some breakfast in the morning and you are good to begin with the first leg of this trek which involves 3kms hike to Deoriatal. Once the lake comes into your sight, you could see some beautiful reflection of the entire surroundings in the clear water of this lake. Lake Deoriatal is also referred as 'two worlds at one place'.
Day 3: Deoriatal - Rohini Bugyal (8 km/5-6 hours trek)
Altitude gain from 7800 ft to 8900 ft.
8 kms trek
5 hrs
Lunch and snacks at mid point
Night stay/accommodation and food in tents.
The trek to the meadows of Rohini Bugyal on the third day takes about 5-6 hours. As you begin early in the morning, you would be walking through the dense forests that have oak as well pine trees. At the same time, the surrounding mountains are snow clad that will provide a pleasing background to this fascinating journey. You may find yourself lucky enough if you manage to spot a local beautiful local bird named Monal. So once you reach Rohini Bugyal, it would be an overnight stay here that would rejuvenate you for the next days' trek.
Day 4: Rohini Bugyal - Chopta ((7 km, 5 hours trek)
Altitude ~ 8900 ft
7 kms trek
5 hrs
Lunch and snacks at mid point
Night stay/accommodation and food in tents.
The third day of your trek will take you to Chopta after 7 km of trail along the forests and mountains. While this route may involve uphill as well as downhill trek, crossing the forests rife with Oak, Maple and Rhododendrons trees may be quite an experience amid the enchanting weather. So on reaching Chopta, you may have some evening snacks with hot tea and explore the surroundings for some time. It would be an overnight camping in Chopta which would prepare you for the final day here.
Day 5: Chopta - Tungnath - Chandrashilla Top and return to Chopta(8 Kms / 5 Hrs)
Altitude gain from 8900 ft to 12070 ft(Chopta-Tungnath) to 13550 ft.(Chandrashila top) .
8 kms trek
5 Hrs
Lunch and Snacks at Local Hotels
Night stay/accommodation in local hotel or guest houses/homestay.
The final day of trekking would mark final leg of this eventful journey. Beginning from Chopta, you would be reaching a sacred place named Tungnath which has a temple dedicated to Lord Shiva. This fairly easy trek would allow you to appreciate the natural beauty of the Himalayas while having a great time in the abode of nature. En route, you will come across enchanting forests and also some breathtaking views of snow-clad peaks of Chaukhamba, Bandarpoonch and Kedar. The summit of Chandrashila peak would also be the highest point of this amazing trek. While returning to Chopta, you may best enjoy the cool breeze here with an evening tea. This fateful day ends as you return to your base camp at Chopta.
Day 6: Chopta - Haridwar (192 Kms/ 8 Hrs Drive)
Shared cab for 192 kms drive
8 hrs
Breakfast at Local Hotels
This day of Chandrashila Trek would involve a return journey to Haridwar that is a seven hours' ride through the mountainous track. On returning to Haridwar you may either take a deluxe bus or a night train to New Delhi.