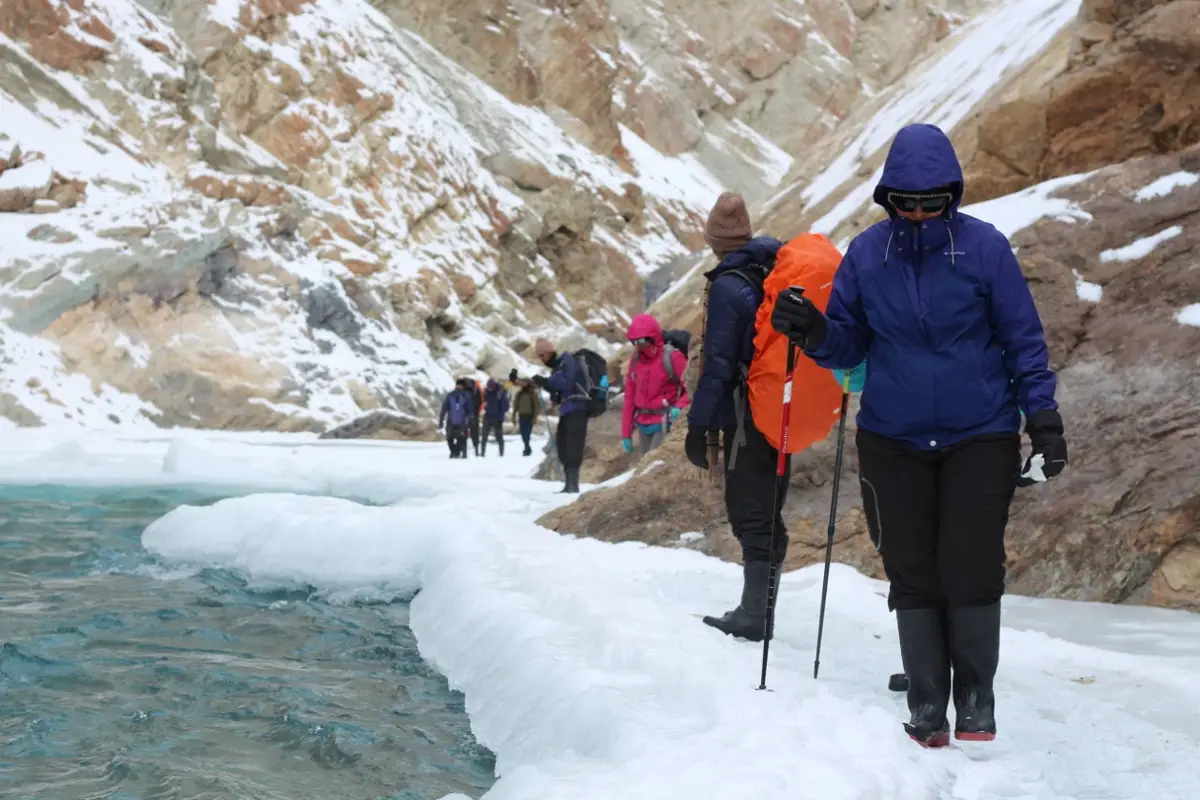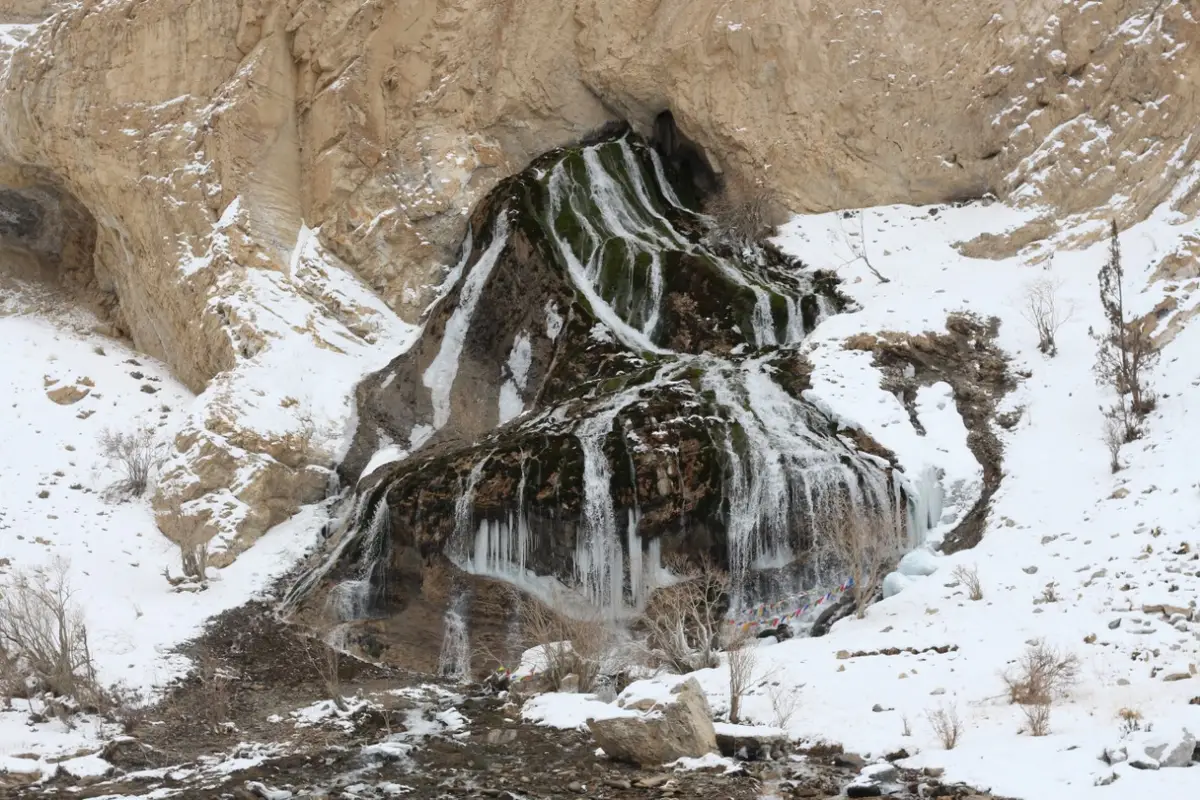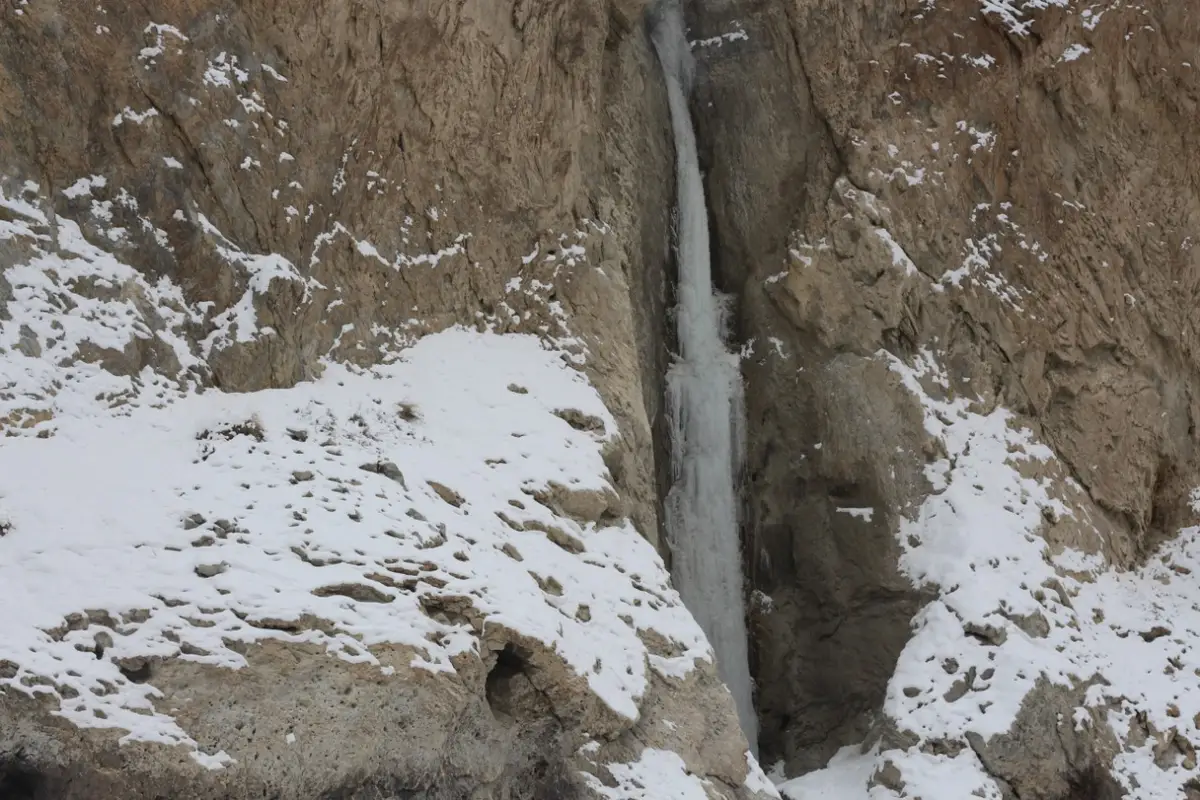 About Chadar Trek
Trekking has become a much-sensationalized activity and with good reason. Everyone either has or wants a chance to romance the mountains – to learn its intricacies, stand witness to its stunning beauty, and experience its tantrums. After all, nothing could be a better escape from the mundanities of life than a few days spent in the chilly mountain air while walking its broken, jagged roads, isn't it? But only the true adventure enthusiasts and thrill-seekers have the opportunity to venture into what we term as "difficult treks" – case in point – the gorgeous and equally perilous Chadar Trek India.
Leh-Ladakh is a place of rugged beauty and mesmerizing scenery. It has much to offer and there are endless places to discover and one of our favourite explorations happens to be the captivating Chadar Trek Ladakh. Walking over ice sheets and frozen rivers bordered by towering rust coloured hills seems very much like a scene straight out of a luxury travel magazine. But when you are residing in Indian cities, winter wonderland is something you can only dream of. Fortunately for us, Chadar Trek is no dream; it is as real as it gets and it's very much within your reach. Tucked inside the Indian union territory of Ladakh, and fanning over a considerable expanse, one can experience the ultimate excitement walking on a frozen, glassy river on the Chadar Lake.
Chadar Trek: A Trek to the frozen river
Zanskar: the famed tributary of the Indus River is known for its ability to turn itself into a frozen river or "Chadar" during the winter months. Previously only used for Zanskaris to travel to Leh, the Chadar Trek has become somewhat of a challenge among seasoned trekkers and thrill-seekers owing to its complex route and wildly unpredictable weather conditions. Chadar Trek is a trek unlike any other – the place is a story and adventure that stays in your heart for the rest of your life. In the biting cold of Ladakh winters, the chill freezes the Zanskar River which you then have the prospect of conquering. This 62 km journey through the snow at an elevation of 11,483 ft and more is a journey that has its fair share of twists and turns. Come let's walk you through your Chadar Trekking route.
The Chadar trek (or the frozen Zanskar Gorge) is a winter trek in the Zanskar region of J & K. The trek though is a beautiful one, but only advised for adventure buffs, lethargic and unfit trekkers are recommended not to continue. Here the difficulty bar is raised a little bit, with trek distance counting to about to 6 5 kms and temperature dropping to -30 Degrees celsius.
The Zanskar river in this sub zero temperature transforms from a rapid flowing river to a white sheet of ice and that is what Chadar actually means ' A sheet'. The best time to encounter this wonder is from Mid Jan to Mid Feb, as this is the time of the year when the temp drops to sub-zero and turns the gushing Zanskar into a Chadar and high cliffs along the river keep away the sunlight and so it stays that way for the season.
A little detail of the Zanskar river. Zanskar is a north flowing tributary of the Indus river. A river named Lungak converges into a narrow Zanskar Gorge and unites with Doda river to form the main Zanskar river. This river further at a place called Nimmu, ends up into the Indus river.
Traditionally, the Chadar has been used as a route by the Zanskaris to reach Leh during the winter months, for their different purposes of trade, emergency supplies etc. But in the recent years this route has gained popularity among trekkers as one of the wildest and extreme trek and I guess, the only one with an opportunity to walk on a frozen river. This made the Chadar route a big business and easy money and hence Zanskar opened it's door to the world to witness this magic. And now, what was once counted as a holy crossing for the Zanskaris, came out as one of the wildest treks of the world. Elsewhere such an adventure is not available so easily, you might have to opt for an expedition to an extreme high altitude or something like that to have such a thrilling and beautiful experience. The trek takes you through steep canyons and as you continue your walk on the frozen river, the never seen before picturesque views overwhelm you with the beauty and intensity of nature around you and will surely make you count this trek among 'to do things before you die'.
Highlights of Trek
Leh-Ladakh is world-famous for its barren beauty, tranquil lakes, and towering peaks. The Chadar trek has all that and much more to offer.
The Chadar Trek has an ethereal kind of beauty in winter. The glossy ice sheets, the rust-coloured mountains with peculiar rock faces, and the vast open clear blue sky to keep you company through your trek all become part of an indelible memory.
The frozen waterfalls are a visual treat and believe us when we say that pictures do not do these anomalies of nature any justice. They are best experienced and captured to heart in person.
The trek gets its name "Chadar" from its ability to spread out into a blanket of snow over the icy cold waters of the Zanskar River.
An absolute dream for those who love to take a little risk and push their limits.
Chadar Trek Distance
The grand journey of Chadar Trek begins in the picturesque hill town of Leh which marks your entry to the land of ice, clouds, and mountains. The 62 km – a 9-day journey that you undertake from here on forth is laborious and menacing, often pushing you to the brink of danger, but it is also bound to be an extraordinary experience with little surprises around every corner.
Day 1: Acclimatization
The first day of Chadar Trek begins with you catching a flight to the Ladakh and touch landing at Leh at an altitude of 11,500 ft. The first day of the trek is reserved for the purpose of acclimatization.
Day 2: 64 km drive from Leh to Chilling and 5 km trek to Tilad Sumdo
The drive offers you a fitting preview of the beauty that awaits you, as it takes you along some of the most scenic spots of Leh-Ladakh such as Magnetic hill, the holy Gurudwara Pathar Sahib, and the confluence of Zanskar and Indus: the Nimmu Point. Your trek begins from Chilling with a 5 km trek to Tilad Sumdo. The short but exciting trek ends for the day by the frozen Zanskar River.
Day 3: 12km trek from TiladSumdo to Gyaplo
The main attraction of the day of Day 3 is the long walk through the frozen Zanskar River. The day perfectly encapsulates the feeling, sentiment, and adventure associated with the famed Chadar Trek India.
Day 4: A 14 km trek from campsite Gyaplo to Tibb cave
Many ventures out on day 4 of Chadar Trek believing the famed mysterious rust-coloured Tibb cave to be the star attraction, but the day's trek has many surprises and memorable vistas in store for the adventurers. En route Tibb cave you will be greeted by dozens of enchanting frozen waterfalls which will leave you mesmerized and wonderstruck. And serving as a perfect anomaly there also exists a waterfall that flows lucidly irrespective of the sub-zero temperature. What makes these waterfalls even more mystifying is that their source and origin remain elusive to this day. Explore the cave and let your imaginations run wild with you but don't forget to get some rest because the trek for the next day is fated to be the toughest yet.
Day 5: A 12 km trek from TibbCave toNaerak camp.
On the way, you will come face to face with one of Mother Nature's greatest masterstrokes – the mammoth Naerak frozen waterfall! The Naerak waterfall's beauty is so profound that it manages to lure in scores of travelers every year to bear witness to its hypnotizing beauty. It would even not be an exaggeration to say that the cascading waterfall, now frozen in time has the power to immediately transport you to mythical lands found only in the pages of fantasy novels. If desired, one may also make their way to the scarcely populated Naerak village via a bridge situated by the waterfall.
Day 6: A 13 km trek back to Tibb cave from Naerak camp
Just because you're on a return journey, don't kid yourself into thinking the return voyage will be simple or mundane, Chadar is the perfect antithesis of these words. Weather conditions at Chadar are wildly unpredictable and therefore, so is the ice formation. Often you will find yourself wondering you're exploring a new course altogether.
You can count on the trail to continue to surprise you at every twist and turn. You will also be met by busy locals, silent monks, and smiling young children in traditional woolen wear on your way back which always makes for a pleasant interaction.
Day 7: 14kms trek to Gyaplo
The day comes with its own sets of challenges and whimsical beauty.
Day 8: 10 km trek to Tilad Da and 64 km drive to Leh from Tilad Sumdo
Although the 8th Day of the Chadar trek marks the end of your adventure journey, your spirit remains high as you capture and memorize the beauty of the towering mountains, strange geometric rock faces, and the frozen sheets of icy glass formations.
On Day 9, you bid adieu to Leh as you take your flight back home.
How to Reach
By Air
The ideal and preferred way to reach Leh-Ladakh is via air. To reach Leh, one may board a flight to the town's very own airport named LehKushokBakulaRimpochee Airport, which remains well-connected to major Indian cities such as Delhi, Mumbai, and even Srinagar.
By Rail
The nearest railway station to Leh is Jammu Tawi which is approximately 700 km away from Ladakh. The railway station is well-connected to metropolitan cities such as Kolkata, Mumbai, and Delhi. To reach Leh from JammyTawi, one may board a JKSRTC bus, a cab, or even local cars and jeeps.
By Road
Two roads, namely, the Zozilla Pass and Rohtang Pass connect Leh to Srinagar and Manali respectively. If one wishes to travel to Leh via road they may opt for any of these two famed roadways however it is worth mentioning that both the roads remain closed during the winter months owing to excessive snowfall in the region.
Best Time to visit Chadar Trek
You may attempt to conquer the Chadar trek only in winter as this is the time when the gorgeous turquoise blue water of the Zanskar River freezes over and is covered by a sheet of icy glass. The early months of the year – January and February are considered the ideal months for the Chadar trek. The remaining 10 months of the year the Zanskar River is free-flowing and since the Chadar trek can only be achieved through the river, the trek remains impenetrable for most of the year.
Weather and temperature
The climatic conditions at Chadar add an extra sliver of danger to the whole voyage. Temperatures vary from 15 degrees to 20 degrees during day time while it drops to -25 degrees to -30 degrees after the sunsets. The entire trail is covered with a thick trail of fresh snow and glassy ice. It is because of such extreme and harsh weather conditions, the government only permits the entry of medically and physically fit trekkers a chance to venture into the mystical territory of Chadar.
Difficulty of Trek
The Chadar Trek is pegged as one of the toughest and most challenging trekking routes of India and with good reason. The trail is dotted with numerous and versatile obstacles. The idea of walking on a glass sheet may seem fun but there's much difficulty involved in the whole process especially because it involves an estimate of 12-14 km of walk every day in extreme weather conditions. The weather is flaky and is susceptible to sudden fluctuations in temperature and even downpours. The trail is broken in numerous places and must be traversed through with extreme precaution.
AMS or acute mountain sickness is common physical distress that grips the trekkers. The staggering altitude coupled with the depleting oxygen levels can often prove to be too much for some. The situation can be brought to control with adequate rest and even medication in some cases.
Chadar Trek cannot be accomplished if one is a novice trekker. Seasoned and experienced trekkers who have conquered many high-altitude mountain treks such as Valley of Flowers Trek, Everest Base Camp Trek, Hampta Trek, etc. are best suited for the Chadar adventure. Optimal BMI and a fit physique are the basic requirements of the trek. It is also strictly advised not to undertake Chadar Trek up as a challenge if you are suffering from respiratory or cardiovascular problems.
Chadar Trek is a challenging trek and that is the first thing anybody will tell you. It is not an average run-of-the-mill trail. The preparations, challenges, and experiences are all unique and something you will probably be fortunate enough to experience only once in your lifetime – provided you have the courage the push your limits and take up this adventure. It's an excruciating, exhausting, and laborious journey to the endpoint but it is worth every bit of trouble.
Tips for Chadar Trek
Chadar Trek requires a few different preparations than we are used to for most trekking trips. So, here are a few indispensable trips to ensure your trek is a smooth-sailing success.
Be prepared for extremities. I know we have mentioned this a few times already but we would like to drill this into you: Chadar Trek is a difficult trek. More than physical strength, you would need mental strength to conquer the icy terrain.
So many trekkers make the mistake of wearing one ginormous thick coat or woolen that makes walking oh-so-difficult. Despite the temperatures, walking can get you exhausted and sweaty. Therefore, the best way to trek is to cover your body with layers so that you may discard and put on materials as the need arises.
Make sure you are carrying a heavy-duty rucksack to carry your necessities in. Pack light.
One cannot stress just how important the role of a good pair of shoes is on a trekking trip. But in Chadar you would need the assistance of both your hiking shoes and gumboots. The trail often forces you to cross knee-deep ice-cold waters wherein your hiking shoes will be rendered useless. Gumboots are available for hire from Leh itself.
Keep your water bottles, snacks, phones, chargers, etc. in your sleeping bag to protect them from freezing.
Don't forget to carry essentials such as lip balm, sunscreen, sunglasses, and common medicines.
Before you trek, build up your muscle strength by going on regular walks and cardio exercises.
Carry waterproof gloves and socks to ensure your toes and fingers stay protected. These tiny parts of our body are often left unprotected which makes it quite easy for them to go numb with pain. Frostbites are also fairly common in this area.
Do not indulge in recreational activities such as drinking or smoking during the trek, they will do nothing but slow you and your team down during the frozen river trek.
Warming pads are a godsend in the biting cold of Chadar. They have the ability to keep you toasty warm for about 10 hours at a stretch so make sure you carry them with you.
Due to the sheer altitude of the place and biting cold, everything is quick to get frozen. Unfortunately, your food and water also fall into this category – so packed lunches and water in plastic bottles is a no go.
Day 1: Fly into Leh (11483 ft.)
Only way to reach Leh in the winters is via air.
Leh resides at an altitude of 11500 ft. approx.
1 hours 30 minutes flight from Delhi.
Dinner at local hotel.
Night stay/accommodation in local hotel or guest houses.
The only way to reach Leh in the winters is via. air, as both the passes, the Zozilla pass connecting Srinagar and the Rohtang pass connecting Manali, are closed due to the heavy snow accumulation.
On landing at Leh (J & K), being at 3500 meters and at a pretty low temperature, your utmost priority becomes your health. We recommend people to land at Leh at least two or three days before the trek starts, this helps you to acclimatize with the altitude and adapt to the temp at Leh. On your stay at Leh in these initial days, it is advisable to take complete rest with small walks to the nearby areas. Do not opt for any adventure activity at Leh, you can put these on your bucket list when you return back from the trek.
Day 2: Drive to Tilad Sumdo from Leh(64 kms)
Altitude drop from 11483 ft. to 10400 ft.
64 kms drive.
2-3 hours.
Breakfast, lunch and snacks at mid point.
Night stay/accommodation and dinner in tents.
Today will be a 64 km drive initially, takes around 4 hours from Leh to a place called' Chilling' and then a 5 km trek, counting to 1-2 hours to Tilad Sumdo. The ride takes you through the mountain roads giving you a glimpse of the adventure you will be facing for the next few days. The ride crosses a point named Nimmu, this is the place where Zanskar river dissolves ultimately into the Indus River. This Nimmu is the lowest point (~2800m) in the whole Zanskar Valley, our trek itinerary takes us to reach the highest point up to Nerak (~3400m). Few turns in the route will surely freak you out, as these hair bends in these snow covered mountain roads makes your ride no less than the one on a roller coaster.
Today our campsite will be near the frozen Zanskar river and to reach there we will have to cross the Chadar, our first point of the trek where we actually step on the frozen river. The campsite is a beautiful one with the gentle flowing river, surrounded by the steep mountains. At the campsite we will be having a short briefing for the further trek.
Day 3: Tilad Sumdo - Gyalpo (12 kms)
Altitude gain from 10400 ft. to 10540 ft.
12 kms trek.
7 hours.
Breakfast, lunch and snacks at mid point.
Night stay/accommodation and dinner in tents.
Today will be a nice long walk, exhausting though exciting. We will start in the morning after the breakfast, we will providing warm water for filling bottles as in these low temp zones it's kind of difficult to handle the cold water but it's very important to maintain your fluid intake.
You will be walking on the frozen river, the Chadar, you have been here for. It's a 12 km long walk. Do take precautions while walking here and follow the already carved out trail. The snow on the trail is hard and slippery, so take firm steps while walking. One thing to be noted is that though the route is there and is on hard snow, but the trail is covered with powdered snow and so carefully follow the already carved out trail by your guide because there might be some potholes on the frozen river and won't come to notice until you step on it and get a chilling dip. Actually, the firmness of the ice Chadar also depends on the weather, the more the chill, the more strong the ice path is. And if it's a sunny day outside the Gorge, you might encounter a few potholes. At some places, where the River has not transformed into Chadar, we will opt for walking on the rocky paths on the river side cliffs. Eventually, we get used to walking on the Chadar, a difficult path to walk on earlier, now a simple gliding and skating activity. Somewhere in the middle of the trek, after finding a easy place to settle, we will arrange lunch of some easy to digest recipes and some warm soups. Again I must mention, it is important to keep up a decent level of fluid intake, so do fill up your water bottles whenever it is available.
Our reaching camp-site for the day at Gyalpo, surrounded by high peaks and walls of rock, take rest and enjoy the place.
Day 4: Gyalpo - Tibb Cave(14 kms)
Altitude gain from 10540 ft. to 10750 ft.
14 kms trek.
8 hours.
Breakfast, lunch and snacks at mid point.
Night stay/accommodation and dinner in tents.
Today is again a long walk of almost 14 km into the Gorge. The walk here is a beauty, the high cliffs keeping sunlight away so that they don't interfere with the frozen conditions inside the valley. Today we not only encounter the frozen river but frozen waterfalls, and that's the beauty of this trek, it has everyday a new exciting surprise for you. The views in the valley today are awesome and panoramic, and if you are a shutterbug, do keep your wide lenses ready, for you are going to click some of your carrier best pics. The frozen waterfalls on these rocky mountains looks unbelievable, with all the rock formation continuing all the way and then you suddenly find a huge massive icefall. OMG!! And that's not all, after a while you encounter another fall, but this time it's not frozen, what?? Believe it when you see it. Still in this sub-zero temperature, there's a waterfall that still flows. This sure is an OMG trek. There is a mythologic story related to this waterfall, that once there was scarcity of water, so the villagers went to Tibet to pray. And there monk handed them a box, only to be opened after reaching their village. But out of curiosity, they opened it in the midway and found it contains two fishes in it which eventually jumped out and created two waterfalls, among which one never freezes.
Our campsite for the day at Tibb, you find a big cave. This cave is the dwelling of all the porters on the trek.
Day 5: Tibb Cave - Naerak(12 kms)
Altitude gain from 10750 ft. to 11140 ft.
12 kms trek.
7 hours.
Breakfast, lunch and snacks at mid point.
Night stay/accommodation and dinner in tents.
The trek for the day begins after the breakfast. And let's just be prepared that the trek for today is just going to be WOW! For today, we will come face to face with another waterfall but it's the biggest and the tallest you have yet seen, and that too frozen. When I saw this first time, I was like," OMG! Is this Antarctica??First the frozen river, on which I have been walking since the last few days and now a mammoth waterfall." The shutterbugs are going to be pretty busy for the day. You will also find a bridge, next to the waterfall. It is a part of the connecting route between Leh and Zanskar in the summers.
Already mentioned, that everyday the trek has something new and exciting to offer, and all the pain you take to come all this far, withstanding the freezing temperature, pays off with the exquisite views.
On our way to Naerak, we come across a Juniper tree with wish flags tied to it, which actually marks of the beginning of the Zanskar region.
Naerak, our campsite is close to the river. The actual Naerak village is a little far away, takes about an hour to reach there. Today's trek was a short one, not very exhausting but the chilling wind takes away a lot of energy. Still if you feel good and have enough energy, the Naerak village has a welcoming culture and they like well mannered guests. For today, we will be staying at out Naerak campsite, in tents.
Day 6: Naerak - Tibb cave(12 kms)
Altitude drop from 11140 ft. to 10750 ft.
12 kms trek.
7 hours.
Breakfast, lunch and snacks at mid point.
Night stay/accommodation and dinner in tents.
From today onwards we will trace our trail back from where we came. But the trail won't look the same, as the temperature deviations carves the route everyday. Snowfall is another factor that affects your changed route.
Day 7: Tibb cave - Gyalpo(14 kms)
Altitude drop from 10750 ft. to 10540 ft.
14 kms trek.
8 hours.
Breakfast, lunch and snacks at mid point.
Night stay/accommodation and dinner in tents.
Now starting from Tibb to reach Gyalpo. Make sure you be walking safe as already mentioned that the temp and snowfall are continuously repacking the Chadar.
Day 8: Gyalpo - drive to Leh from Tilad Da(10 kms trek, 64 kms drive)
Altitude gain from 10540 ft. to 11483 ft.
10 kms trek and 64 kms drive.
8 hours.
Breakfast, lunch and snacks at local hotel.
Night stay/accommodation in local hotel or guest houses/homestay.
Last day of treading on the Chadar. At Tilad Sumdo, we will have our transportation ready and we will drive to Leh. Tonight our stay will be at a guesthouse, the charges for today, will be on us.
Day 9:  Depart from Leh
1 hours 30 minutes flight to Delhi.
This will your last day at this awesome trek at Leh.