best-time-to-visit-leh-ladakh
"Once a year, go someplace you've never been before" ~ Dalai Lama
Ladakh, the land of high passes, is the highest altitude plateau region of India. This sterling land is blessed with sparkling mountains and valleys. Leh, situated in the Leh district, is the administrative capital of Ladakh. It is a small town with loads of luster. Leh, without any effort, will get anybody from a passerby to a traveler, to fall in love.
Some vibrant and popular festivals are celebrated in this land, such as Hemis, Losar, and Ladakh festivals. The former Palace of the King of Ladakh is the most prominent tourist sight of this charming old town, which has quite a few tourist attractions. Leh-Ladakh is very popular for Buddhism and many Buddhist temples can be found in this town. Shanti Stupa, Pangong Tso, Nubra Valley, Monasteries, War Museum, Donkey Sanctuary, Magnetic Hill, and Tso Moriri Lake are some of the tourist attractions worth visiting.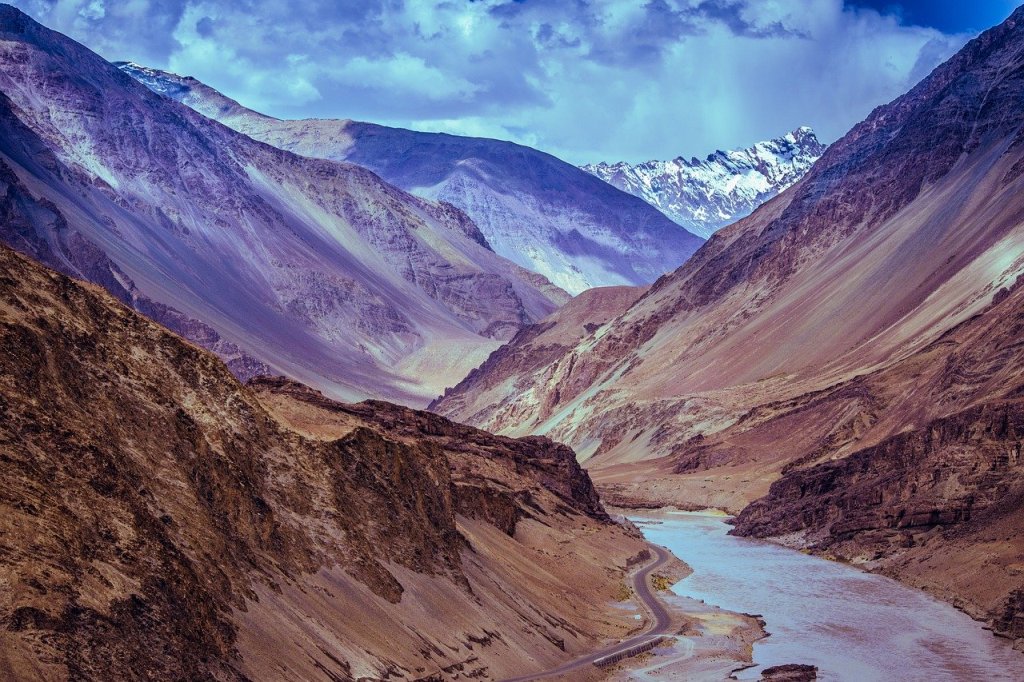 But, no matter how charming the place is, travelers always want to know what the best time to travel to a destination is, keeping in mind aspects such as the weather, season, etc. The Leh experiences extreme climatic conditions during the year.
Best time to visit Leh-Ladakh:
Anytime between April and September is the best suitable for visiting Leh. The monsoon season hits Leh in July and ends in September. White-water rafting and relaxing by the lakes is the highlight of July and August. The cheerfulness of the autumn season can be seen in September and early October, and the Ladakh Festival is the main attraction of this month. Leh experiences extreme winters from October to March, which is why tourism declines then. From the blocking of roads to freezing of water pipes, it is not a good idea to visit Leh at this time. As October starts, people start preparing for the harsh winters, and some inhabitants even prefer moving to different places for a while.
Leh-Ladakh during the month of April - May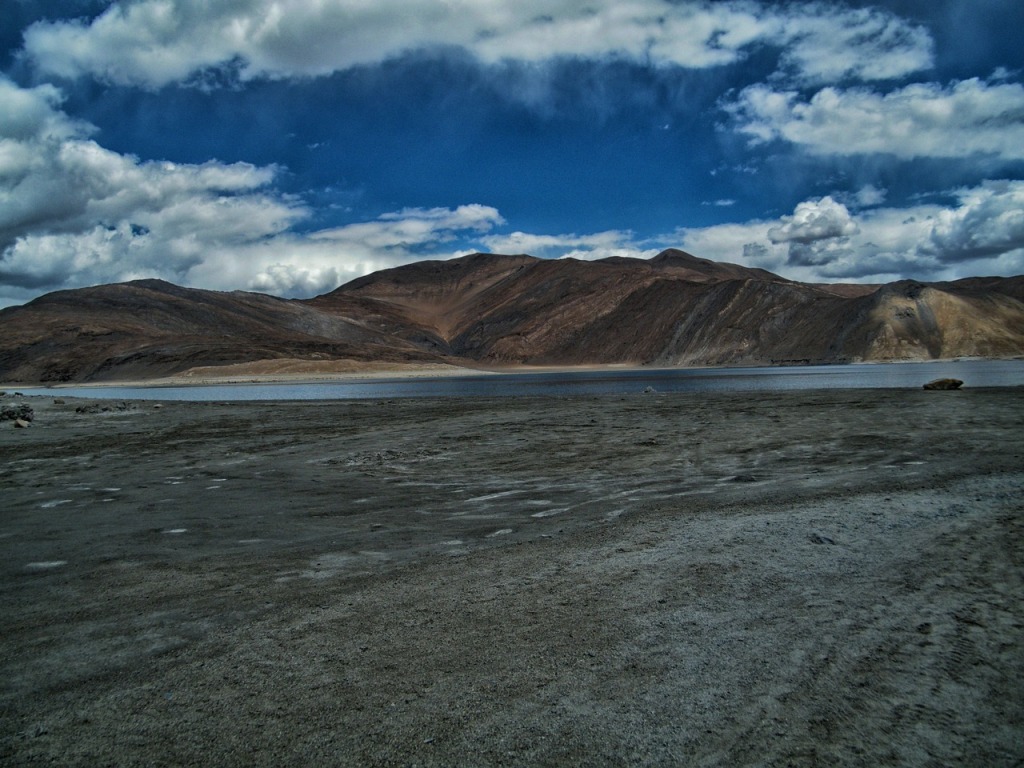 During this time, the weather at Leh-Ladakh is very pleasant, and it is mostly said that this is the best time to visit Leh-Ladakh. During April and May, it is the best time to take a breathtaking bike trip and witness the hues of blue and red at Pangong Tso. Most lakes that freeze during the winters, start melting during this time, and you can relax by some exquisite lakes such as Tso Moriri and Pangong lakes. Lake Moriri, also known as Mountain Lake, has been declared as a wetland reserve, and you can witness many rare species of birds here.
How can one forget the beauty of Pangong Tso Lake when they are visiting Leh-Ladakh? If you have watched the climax scene of 3 Idiots, you will know it was shot there. This high grassland lake is a ravishing lake situated in the Himalayas. The color of this lake changes to the shades of blue, green, and eminent red. You must explicitly relax by this eye-catching lake during your visit.
Magnetic hill, also known as gravity hill, as it defies gravity. It is another miraculous place that you can visit during this time. It is a mystery hill which has a downhill slope but your vehicle at neutral rolls uphill at a speed of 20kms/hour. This is the Magnetic Hill in Ladakh that defies gravity, the force of nature and an experience to have in your bucket list.
Leh-Ladakh during the month of June
In June, the weather is balmy. The temperature at Leh-Ladakh during June ranges between 15 degrees Celsius and 20 degrees Celsius. The weather is warm, but the nights are still harsh and cold. On that account, you are required to carry thermals. At this time of the year, most tourists start dropping , and the internal roads start being cleared. So, it is not a bed of roses to look for accommodations in June. This time of the year is the best time to go on bike trips in Leh-Ladakh; you would rather travel on a bike than a car, and witness the scenic beauty of this land. You can also indulge in loads of activities, such as trekking and mountaineering.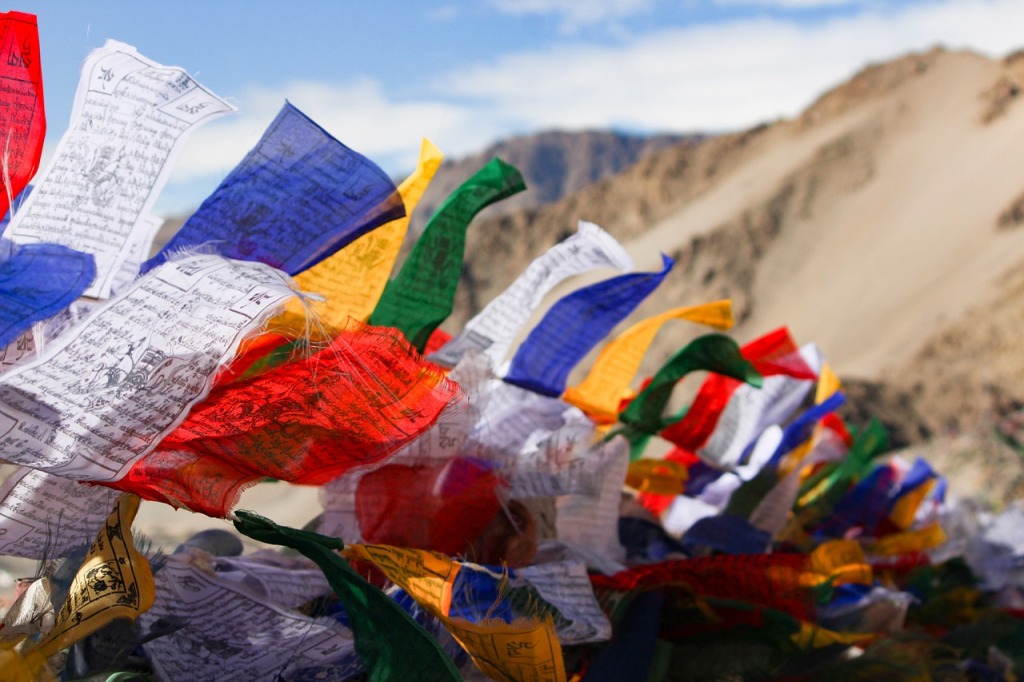 If you are visiting Leh-Ladakh in June, you get to witness some of their colorful festivals, too. Hemis Festival, one of the grandest festivals celebrated in Ladakh, is definitely worth your time. The monks and local people can be seen walking around in vibrant traditional clothes, and Lamas can be seen performing their sacred masked dance known as Chaam. Attending the Saka Dawa festival is one of the things that must be on your list as well. During this festival in Ladakh, people avoid killing animals and follow Dharma practices. Sindhu Darshan is another festival that is celebrated in June.
Leh-Ladakh during the month of July – August
If you are planning a trip to Leh-Ladakh during this time, you must be prepared for the rains. This is the monsoon season, and there are several things you can enjoy doing only during this season. White-water rafting on the Zanskar and Indus rivers is the best during this time of the year. Treks are also much more fun and challenging at this time. You can indulge in fun activities and treks, but do not forget to carry clothes that dry fast. Some monastery festivals that you should try to attend if you are visiting this land during this time of the year are the Karsha Gustor, the Pheyang Tsedup, and the Karzok Gustor. Also, make sure you try the heavenly Ladakhi or Tibetan cuisine. However, traveling to Leh-Ladakh at this time has its advantages.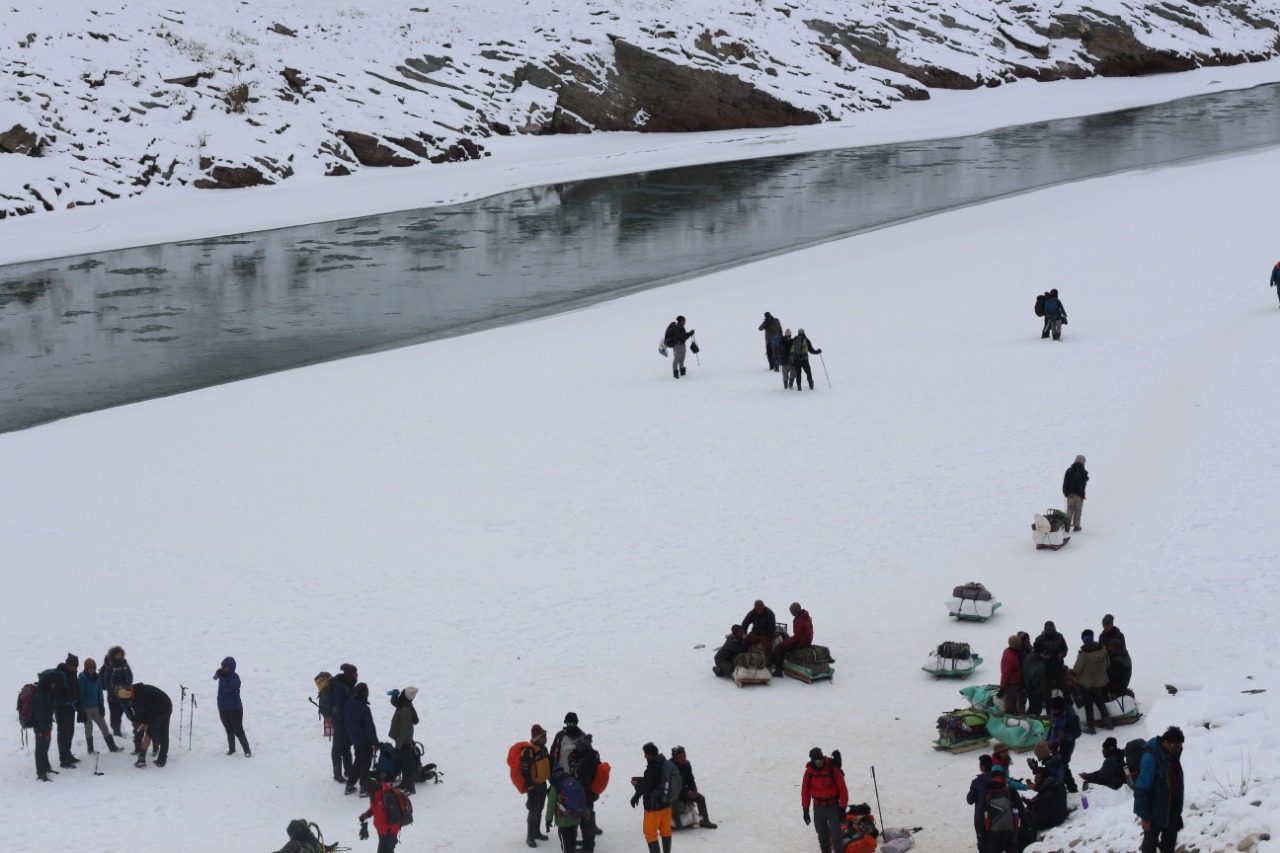 In August, it is still monsoon season in Leh-Ladakh, which ends only in the latter half of the month. Therefore, if you do not want to make a trip to this land during the monsoon season, then you should plan a trip in the latter half of the month or in early September. If you are traveling to or within Leh-Ladakh around Independence Day, heavy traffic may become a bottleneck in your journey, which may cause problems. You can indulge in fun activities and treks, but do not forget to carry clothes that dry fast.
Leh-Ladakh during the month of September – October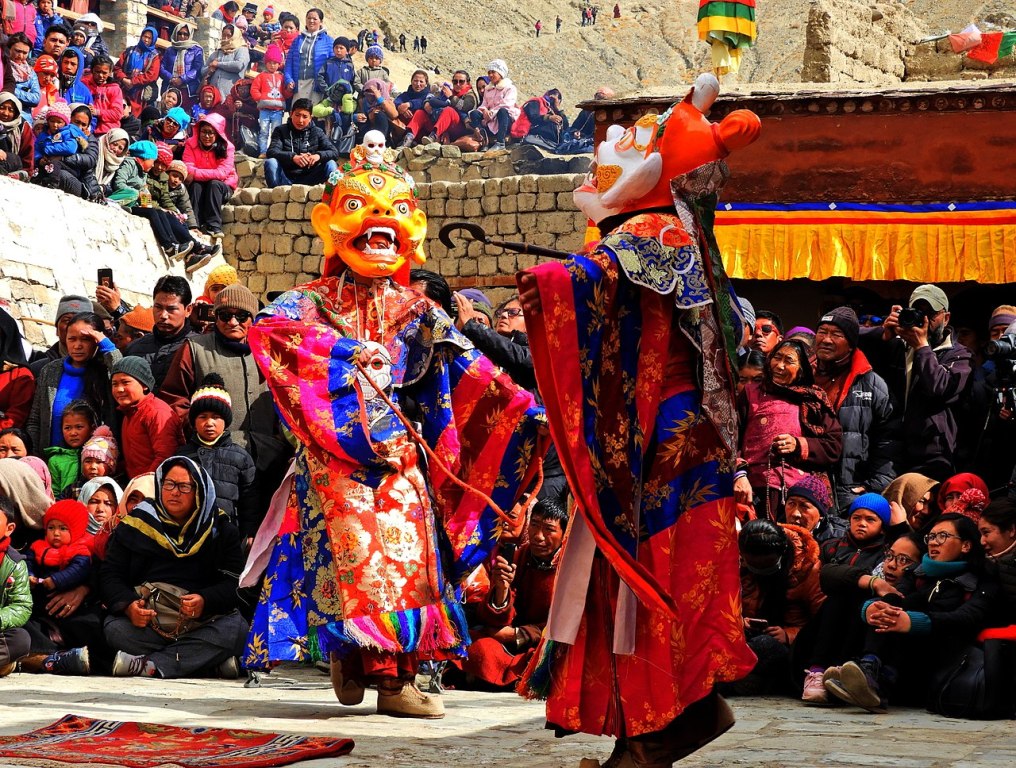 If you want to experience snowfall, September is an ideal choice to make a trip to this land. It starts snowing in Ladakh and various parts of Leh by mid-September, and as autumn arrives, the weather becomes cheerful. You also get to attend the most popular festival, the Ladakh Festival, which lasts for about 2 weeks. People gather to attend this festival, and tourism is at its peak. This will give you a genuine feel of Ladakh. In October, the inhabitants start preparing for the harsh winters and tourism declines.
Leh-Ladakh during the month of November – December
During this time of the year, snowfall starts increasing. If you are planning to go on a road trip, it is a risky idea to plan for it after the first half of the month. Despite the roads being open, you should prefer catching a flight. Make sure you keep the itinerary simple and carry warm clothes.
Leh-Ladakh during the month of January – March
This is the time when the place experience extremely low temperatures. In January and February, the temperature at Leh-Ladakh ranges between -30 degrees Celsius and -20 degrees Celsius. All the roads are blocked and lakes end up freezing. But, you can still travel by air and keep your itinerary simple. In March, it gets a little better, but the winters are still harsh and the roads remain blocked. You can visit some local places such as the Nubra Valley and Pangong Tso among so many.
I hope this article gives you some useful information about planning a trip!