How Does it Feel Like to Trek with your Family?
The time we spend with our families has reduced over the years, due to the busy schedules we find ourselves in. Even though the main goal is ideally to look after the needs of the family, we unintentionally end up distancing ourselves from them. Family trips are one of the best ways one can make up for the lost time, and rebuilt new memories. Treks with family aren't that popular because we have the notion that treks with family cannot be fun. On the contrary, there is nothing more special than standing on a summit with your family and feeling on top of the world.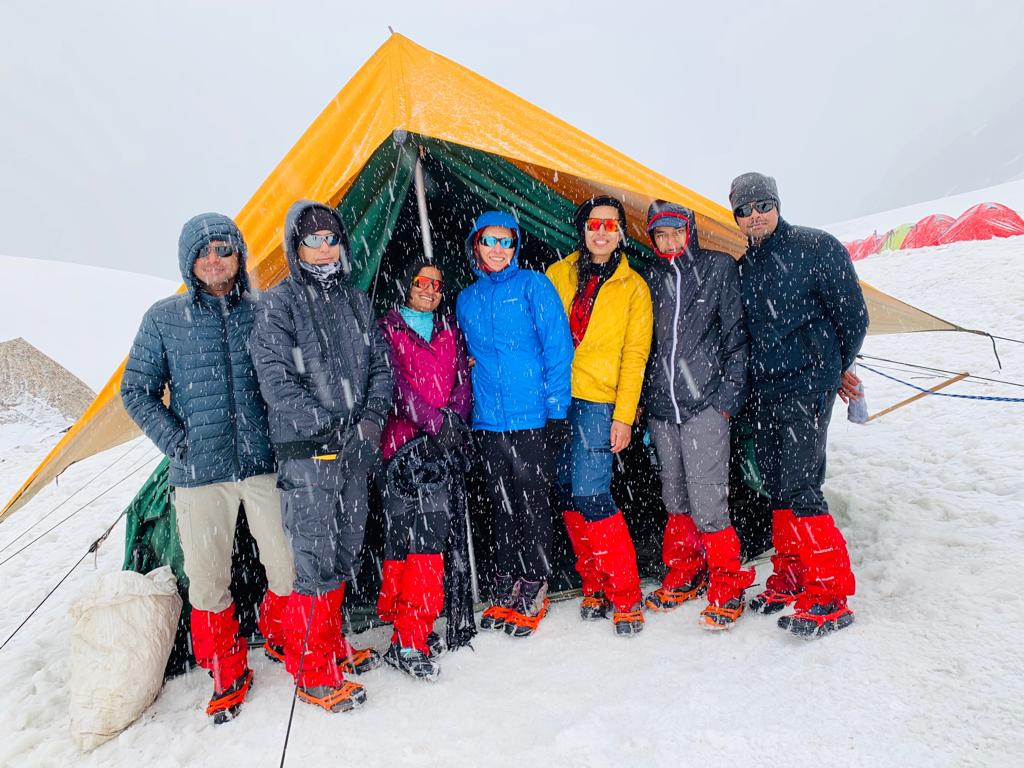 Trekking with family is beneficial for the kids as it teaches them to embrace nature, enjoy treks and to abide by the rules of the world. Treks ensure that the kids understand to value the comforts of their home, learn to adjust to inconvenience and are well equipped for the struggles of life. It has many medical benefits for seniors as it improves cardiovascular health, increases blood circulation, bone density and reduces arthritis, joint and knee pain. It also decreases the feeling of depression and isolation among aged people.
Importance of trekking with family:
Families trekking together imbibe more values than those who don't.
Families that trek together learns to work in harmony and respect individual contributions.
Families that treks are fitter and healthier families.
Choosing the perfect trek for your family is equally important.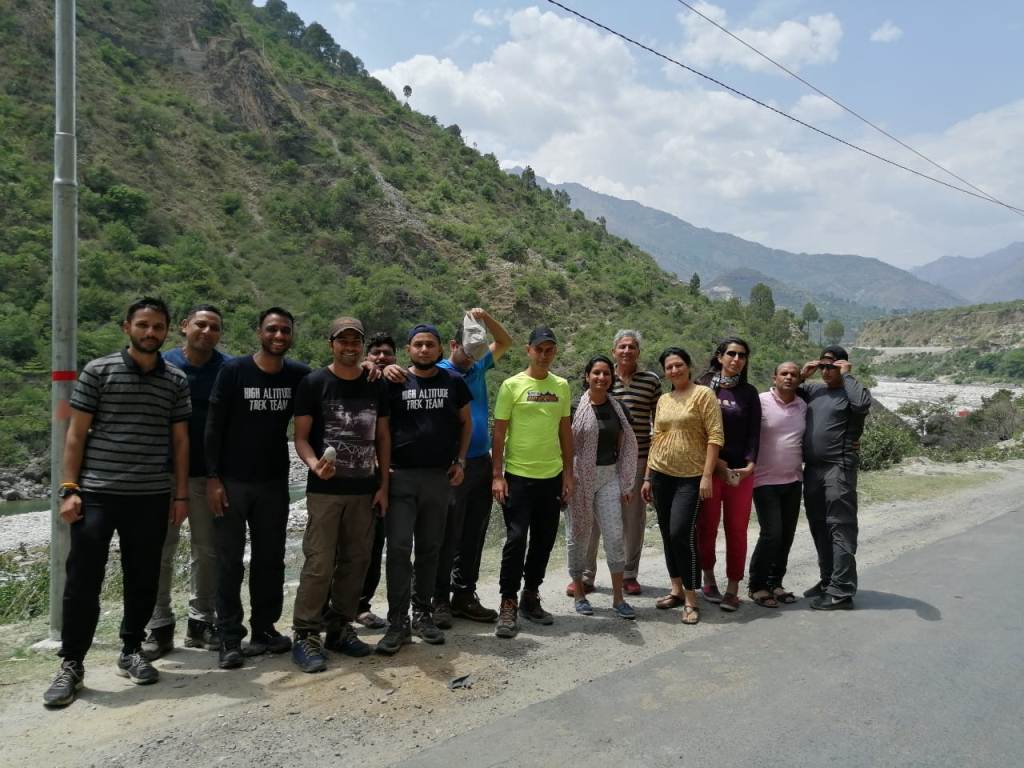 One doesn't necessarily have to be the fittest to enjoy treks. A person needs moderate fitness and love towards exploring the wilderness, in order to qualify for treks. The basic fitness required can easily be attained by regular exercise for fifteen minutes and eating healthy prior to the trek scheduled. The age barrier may vary from one trek to another.
Here is a list of treks graded by their level of difficulty to make it easier for you to choose from.
Beginner Treks/ Easy grade Treks:
Beginner treks are ideal for newbies as it exposes them to trekking experiences at high altitudes, with beautiful picturesque views. If you are not that physically fit, and just have the minimal fitness required for trekking; it is highly advised that you stick to beginner treks as the difficulty level in such treks is the least. The routes are easy, and usually do not have long hours of walking. Beginner treks are ideal for kids and moderately aged people. The duration of these treks is usually of a week or less, with usual daily walks of 4-5 hours at an altitude below 4000 meters. The age for beginner treks is 8 years and plus.
Valley of flowers Trek, Hamta Pass, Nagtibba Trek, Chopta Chandrashila Trek, Brahmatal Trek, Bhrigu Lake Trek, Kareri Lake Trek, Khaliya Top Trek are some of the beginner treks that one can opt for.
Medium Grade Treks:
Medium Grade treks can also be availed by beginners, but with higher physical fitness in comparison to the beginner level treks. These treks usually have walks of 4-5 hours, but on some days it can go up to 8-9 hours depending on the trek. The sleeping altitude is below 4000 meters or a little above, but the trail can go up to 4500 meters – 5000 meters. The age for such treks is 8 years and plus.
Har ki dun Trek, Kuari Pass Trek, Kedarkantha Trek, Deoriatal Chandrashila Trek, Beas Kund Trek, Sar Pass Trek are some of the medium grade treks. One cannot be too young or too grown-up for these treks, as they are moderately tougher than the easy treks.
Pro-level Treks/ Tough Graded Treks:
Pro level treks require a minimum of 2-3 medium graded trekking experiences and an immense level of physical fitness. These treks have the highest difficulty levels and are not suitable for people suffering from health issues. Crossing a glacier or a scree zone is an important feature of such treks. The trail involves steep ascents and descents and goes up to 5000-6000 meters. The age for these treks is 12 years and plus.
Everest Base Camp Trek, Mt. Kanchenjunga Trek, Rupin Pass Trek, Mayali Pass Trek, Auden's Col Trek, Pin Parvati Pass, Roopkund are some of the tough graded treks that require absolute fitness and no medical conditions.
Certain parameters are considered while choosing the difficulty level of treks.
Season and route of the trek:

Seasons play a vital role in determining the difficulty of a trek. A route that can be easily climbed up during summers, may be relatively difficult during winters owing to the heavy showers and snow, or vice versa during summers for the excessive heat.

Rocky patches:

Rocky pathces automatically increase the level of difficulty in a trek, so it is important to check if the trek requires passing through a rocky region as it upgrades the trek to a medium or a higher difficulty level. These treks are certainly not suitable for beginners with minimal fitness levels. The height of the rock patches' risks involved and available holds help in determining the difficulty rating.

Slippery scree or steep mud route

They also plays an important part in setting the difficulty level of a trek, as the risks involved become higher.
Does Moxtain provide family treks?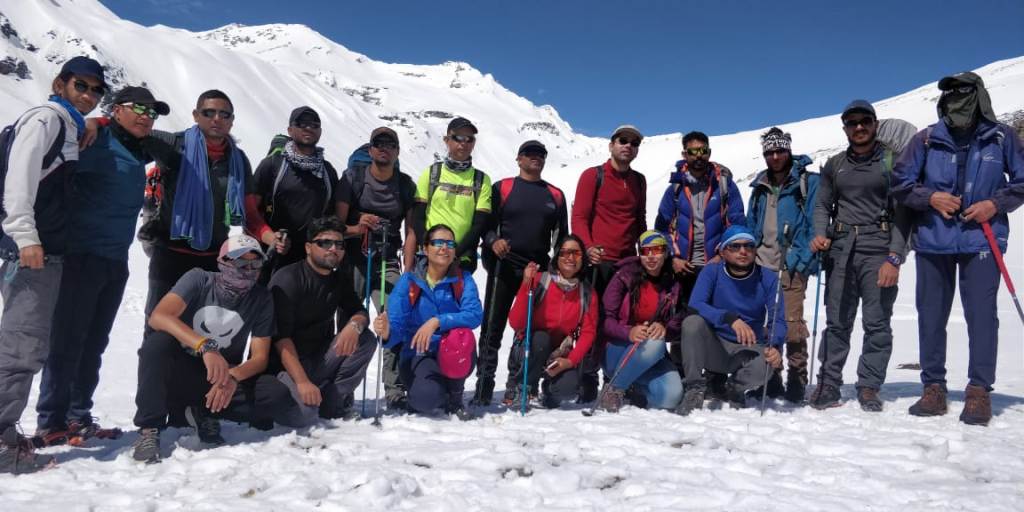 Yes, Moxtain Pvt. Ltd. does provide family treks as we understand the importance of families spending quality time together. There is nothing more special than cherishing the difficulties along with your loved ones and emerging victorious at the end of the struggles. We have several family trek packages that one can choose from, depending on the number of days a family is interested in investing in a trek. We have something for everyone, whether you want a full-fledged trek, or just want to get a first-hand experience of the trek.
Advantages of Family Getaways:
Family vacations result in the brain giving out more " feel-good" hormones than usual. It reduces stress and helps in creating new memories with your loved ones; thereby boosting your productivity.
Vacations with your family help in nurturing the existing relations and strengthen ties. It gives you a break from the mundane city life and helps you spend some time with your family away from the hustle. Traveling also makes kids smarter and facilitates social awareness.
Family vacations help in distancing from technology. It acts as a detox from the outside world and focuses on investing more time with family. It helps in having face to face, hearty conversations that bring the family closer.
Trying out new things like adventure sports with family improves trust. It is also safer and within your comfort zone to pick out an activity that the entire family can try together for the first time.
Requirements to qualify as a trekker:
Two important areas to focus on any high altitude treks are Mental Endurance and Physical Endurance. To be able to completely enjoy a trek, one needs to have a balance of both; for it reduces the amount of insecurity a person has towards their physical inability. Trekking doesn't require extensive fitness, to begin with, a moderately fit person can also choose to trek.
Benefits of Trekking:
Trekking has a number of health benefits. It increases the life span, strengthens heart and bones, improves metabolism, heals chronic back pains, and helps in healthy weight loss.
Trekking helps in combating mental illnesses such as depression. It helps fighting social anxiety and improves the health of the mind by having a close association with nature. It is clinically proven that nature helps in stress reduction, blood pressure control, improves sleep and energy levels.
Trekking also improves mental focus and productivity, as it reduces stress and increases physical fitness.
Trekking exposes you to a world without the comfort of your day to day life. It makes you meet new, interesting people from all over the world; and improves your sense of acceptance and adjustment.
Offers Available :
There are different discounts that one can avail of while choosing a trek. Before finalizing on a trek, go through the websites carefully and select the one most suitable for you and your family. Each trekking company has distinct guidelines and offers that one can choose from. The cost of a trek varies from one company to another and keeps changing over the course of time. There are separate discounts for kids, college students, seniors, etc.
As Leigh Hunt, an English critic, essayist, and poet once said, "Traveling In the company of those we love is home in motion"; so there is nothing more precious than exploring new places with your family. It is equivalent to having a home away from home.