Balmy, invigorating, inviting, serene and just-so-perfect, Nanda Devi National Park, is a dreamy delight for someone seeking solace in the rugged wilderness of Uttarakhand Himalayas. Embedded in an expansive area of 2,236.74 square km (113 km) of Nanda Devi Biosphere Reserve, Nanda Devi National Park sprawls in an area of 630 square km. It is one of the largest bio reserves in the country flanked by the massive Nanda Devi Peak, the second largest peak in India.
The park encloses The Nanda Devi Sanctuary, a glacial basin encompassed with a circle of peaks that range from 19,700 feet to 24,600 feet in height.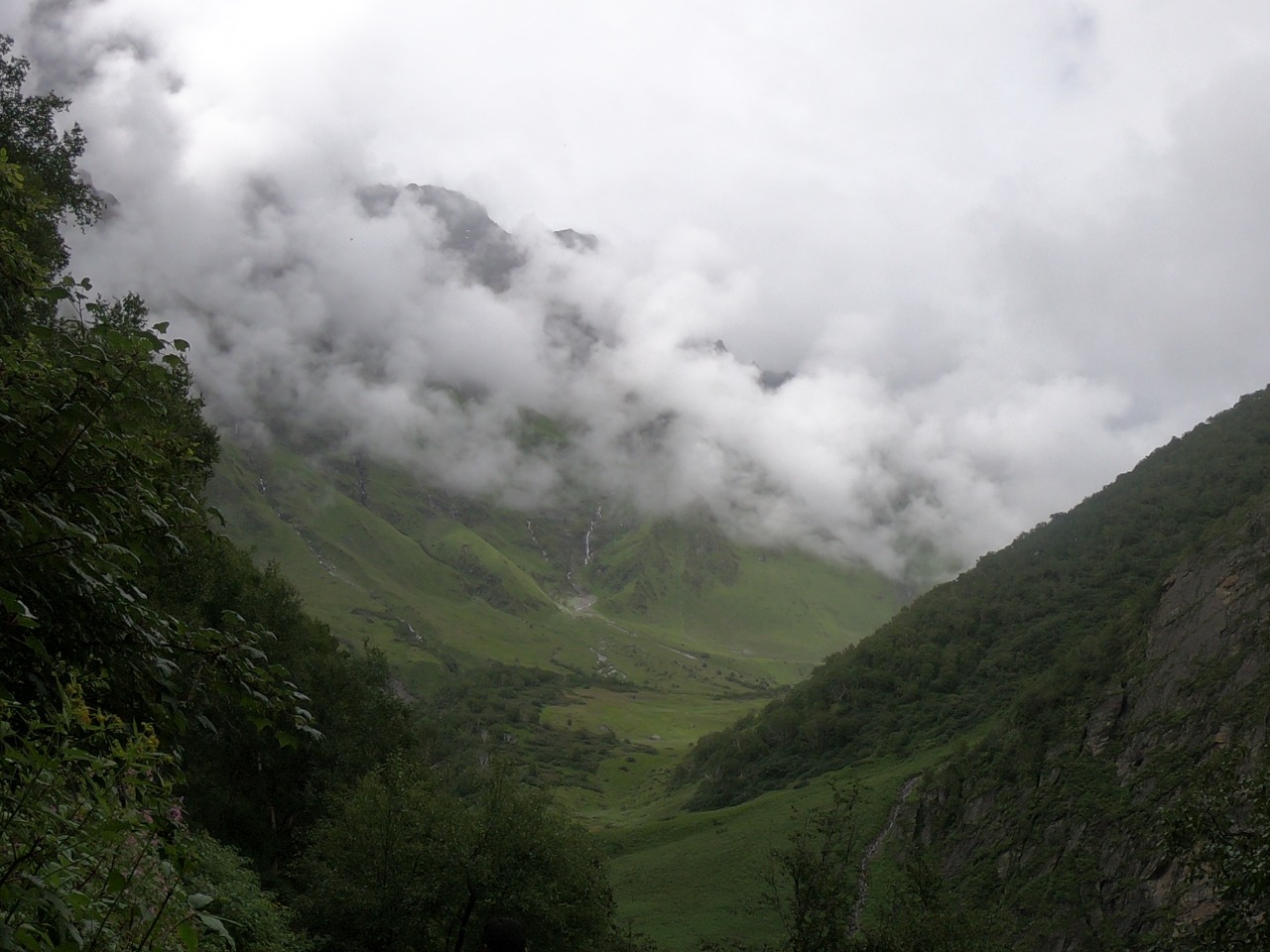 So much for the outstanding natural beauty of the place that the park was officially recognized as a World Heritage Site by UNESCO in 1988. More so, this exotic bounty of nature was re-accredited as World Network of Biosphere Reserve by UNESCO in 2004 to encourage a balanced relationship between humans and nature.
The park was closed to trekkers in 1982 to protect its biodiversity and fragile ecosystem. However, it was opened recently in May 2013 under stringent rules and policies that allow only a limited number of tourists to enter at a time.
Some Quick Facts about Nanda Devi National Park
Region- Chamoli District, Uttarakhand
Altitude- 11,500 feet to 13,000 feet
Trek Level- Moderately difficult
Total area- 630 square km
Best Season- April to June and September to October
About the Nanda Devi National Park
Chamoli district of Uttarakhand houses one of the most ravishing stretches of wilderness in the embrace of Himalayas, known as the Nanda Devi National Park. Nestled in the laps of grandiose Himalyan giants like Nanda Devi, Rishi Pahar, Mangaron, Dunagiri, Maiktoli and Nanda Khat on 3 sides, and an inaccessible gorge on the west side, the park can be accessed only from one side through Lata Village, located at a distance of around 23 km from Joshimath.
One of the most scenic Himalayas retreats, Nanda Devi National Park is nestled at a height of more than 11,350 feet. This bio reserve replete with a variety of ecosystems tempts you with a diverse platter of alpine flora & fauna, endangered species, rich soil, unique rocks & topography, and spectacular vista.
Steeped in deep Hindu mythology and rugged wilderness, this world famous ecological hotspot attracts pilgrims, botanists, mountaineers, trekkers and nature enthusiasts from all across the globe.
Nanda Devi National Park is close to the beauteous Valley of Flowers- the jagged barrenness of the park and the mellow vista of the valley both in stark contrast yet perfectly in blend with each other. Nanda Devi National Park is a sparkling jewel in the crown of Uttarakhand Tourism.
How To Reach Nanda Devi National Park
By Air

Jolly Grant Airport at Dehradun is the nearest airport. It is located at a distance of around 295 km from the Nanda Devi National Park. The airport is connected well with Delhi and Mumbai. From Dehradun you can take a state transport bus or a taxi to reach Joshimath.

By Rail

The nearest railhead to Nanda Devi National Park is Rishikesh, located at a distance of 276 km. From Rishikesh you can take buses or taxis to Joshimath.

By Road

There are proper metalled roads till Joshimath. After Joshimath you either trek or take a shared jeep to reach Lata Village, the entry point to the national park. Since the place is covered with snow for almost 6 months, one can trek only in the summer, monsoon and fall months.
Mythology
The name Nanda Devi comes as an obeisance to the revered Nanda Devi, the "Bliss Giving Goddess" of the state of Uttarakhand.
According to Hindu mythology, it is believed that at Bageshwar, cradled in the foothills of Uttarakhand, the wedding of Lord Shiva was solemnised with Goddess Parvati. Nanda Devi is the abode of Goddess Parvati, outlined by Mount Trishuli (trident of Lord Shiva).
History of Nanda Devi National Park
Nanda Devi basin came to be known as Nanda Devi Sanctuary in the year 1939. The park came to be known as a national park only in 1984, after an area of 630 sq km was added to this region.
However, history dates back to 1883 when W.W. Garden first visited the region, but it still remained shrouded in obscurity until as early as 1934. In 1936, an expedition under Tilman and N.E. Odell brought fame and recognition into the region.
Unique Features of Nanda Devi National Park
Trekking

One of the most thrilling activities in Nanda Devi National Park is trekking which allows you to soak in the delicacy of this amazing ecosystem at your own pace.

View of Himalayan Mammoths

Nanda Devi is the second highest peak in India. Perched at an imposing altitude of 25,643 feet, this staggering beauty is recognized as the 2nd highest peak in India and the 23rd highest peak in the world. You get a chance to come in close proximity to this bewitching 2 peaked massif that holds a magnetic charm for mountaineers all across the world. Among other peaks, Dunagiri, Changband, Kalnka, Rishi Pahar, Mangraon, Nanda Khat, Maiktoli, Mrigthuni, Trishul-1, Trishul-II and Bethartoli Himal encircle the national park.

Exotic Flora

The national park treats you to more than 300 varieties of floral species, out of which 17 are considered exotic and rare. The thick forest cover of fir, birch, rhododendrons, juniper is restricted till Rishi Gorge. Later on, the vegetation is reduced to small juniper shrubs which gradually give way to moss, lichens and grass. In the inner area, especially near the Nanda Devi Glacier, the area is devoid of any vegetation. The sacred flower of Brahma Kamal which is offered at Nanda Devi temple is one of the star attractions of the national park.

Rare Himalayan Fauna

The bio reserve inhabits some rare and endangered species like Himalayan Musk Deer and Snow Leopard. One can spot animals like the Asiatic black bear, Bharal, Himayalan Tahr, Himalayan langur, serow, goral and brown bear.

There are almost 80 species of avian species like Rose Finches, Orange Bush Ribbons, Crested Black Tits, Nutcrackers, Gresbreaks, Warblers, Blue-fronted Redstart, Indian tree Pipit and Ruby Throat that enamour you with their melodious chirping. You can indulge in wildlife photography and relish the rare sightings of migrant birds during the summer months.

Ropeway

The 4 km long ropeway, the second highest in Asia connects Joshimath to Auli. This ropeway offers a mesmerising view of the national park as well as of the sacred Nanda Devi and the surrounding lofty peaks.

Joshimath

The town of Joshimath is one of the 4 maths created by Adi Shankaracharya and holds religious significance for Hindus. It is the winter home for the idol of Shri Badrinath. It also houses the 1200 year old Kalpavriksha Tree, and the famous Narsingh Temple is located at a distance of around 14 kms from Joshimath.

Nearby Attractions

The breathtakingly beautiful Valley of Flowers, the revered Badrinath Temple and Hemkund Sahib lie in close vicinity. The quaint hill station of Auli is another attraction that you can cover while on this expedition.

Exploring Villages and Local Lifestyle

The quaint village of Lata sits snugly in the foothills of Himalayas. It has a historical significance as Gaura Devi from Lata Village led the first all-women movement during the famous Chipko Movement of the 1970's. You get a chance to explore this legendary village and get a sneak peek into the simple lifestyle of the local populace.

Sacred Confluence of 3 Holy Rivers

The scenic drive from Dehradun/Rishikesh to Joshimath journeys through Devprayag, Rudraprayag, Karnaprayag and Chamoli. At Devprayag you witness the confluence of Alaknanda, Saraswati and Bhagirathi rivers to make the holy river of Ganga. At Rudraprayag, you can see the confluence of Alaknanda and Mandakini rivers, and Karnaprayag floors you with the confluence of Alaknanda and Pindar River.
Weather and Temperature at Nanda Devi National Park
The high altitude Nanda Devi National Park is characterised by a distinct climate. The park is covered in snow for 6 months. Heavy rains lash the place from mid-June to August. The temperature ranges from a maximum of 25.90 degrees celsius to a minimum of 12.50 degrees celsius between May to October, when the park opens up for the tourists.
Best Time to Visit Nanda Devi National Park
The park is open to the public only from May1st till October 31st. The summer months from May to June are blessed with salubrious weather, clear skies and beautiful views of the hulking Himalayan peaks. The incredible Himalayan fauna the park so famously inhabits, is sighted in abundance during this season.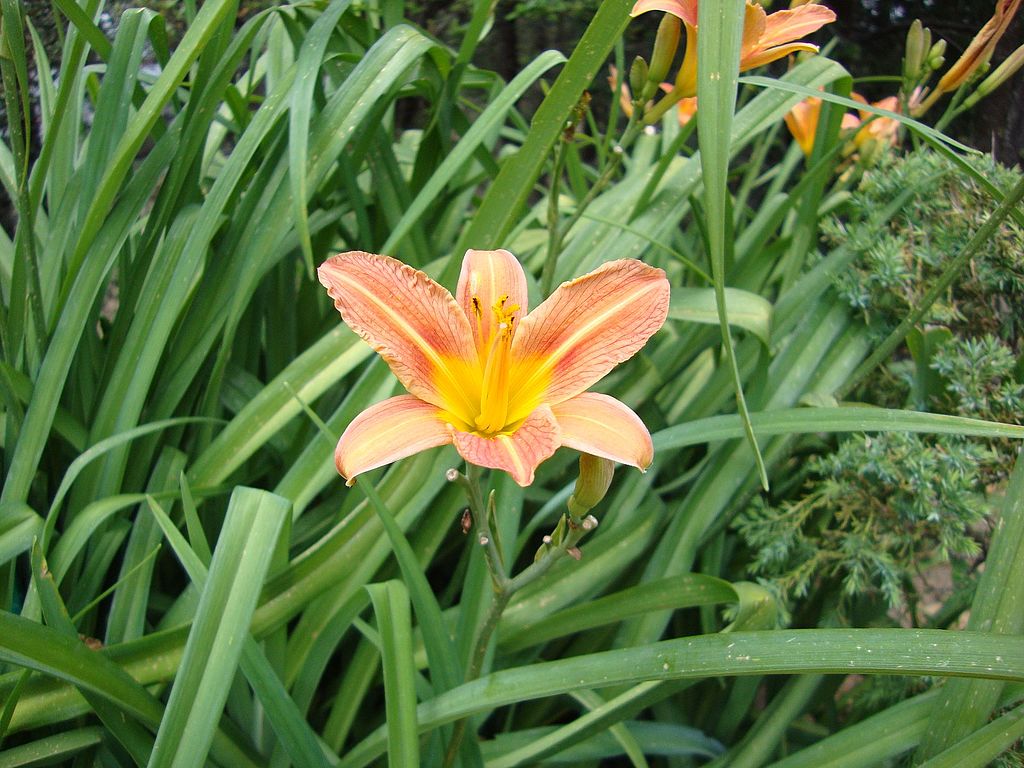 Even though the park sparkles with fresh fauna bathing in a whiff of fragrant air and reverberates with the mellifluous singing of avian species during monsoon months, it is highly recommended not to venture into the park in this season. The area is prone to flooding, landslides and road blocks which make trekking dangerous during the monsoon months.
If seeking tranquility and solitude, then the fall season of September to October is the ideal time to embark on this mountain rendezvous. Even though there is no snow during these months, the air is still crisp and you may require layers of woolens to keep yourself warm.
How Difficult it is to reach the Nanda Devi National Park
The Nanda Devi National Park trek commences and ends at Joshimath and is of moderately difficult trek level. There are steep hikes, narrow trails that take you through rolling ridges, tricky uphills and undulating slopes, necessitating that you have technical guidance, proper experience and skill to embark on this circular trek.
There are unmarked trails that navigate through dense forests, and can be traversed only with the assistance of a local guide. As one gains an elevation of 13,000 feet, the trek can become demanding. There are dramatic altitude drops and gains which require you to have a decent level of fitness. It is recommended that this trek be attempted by trekkers with a prior experience of some high-altitude treks.