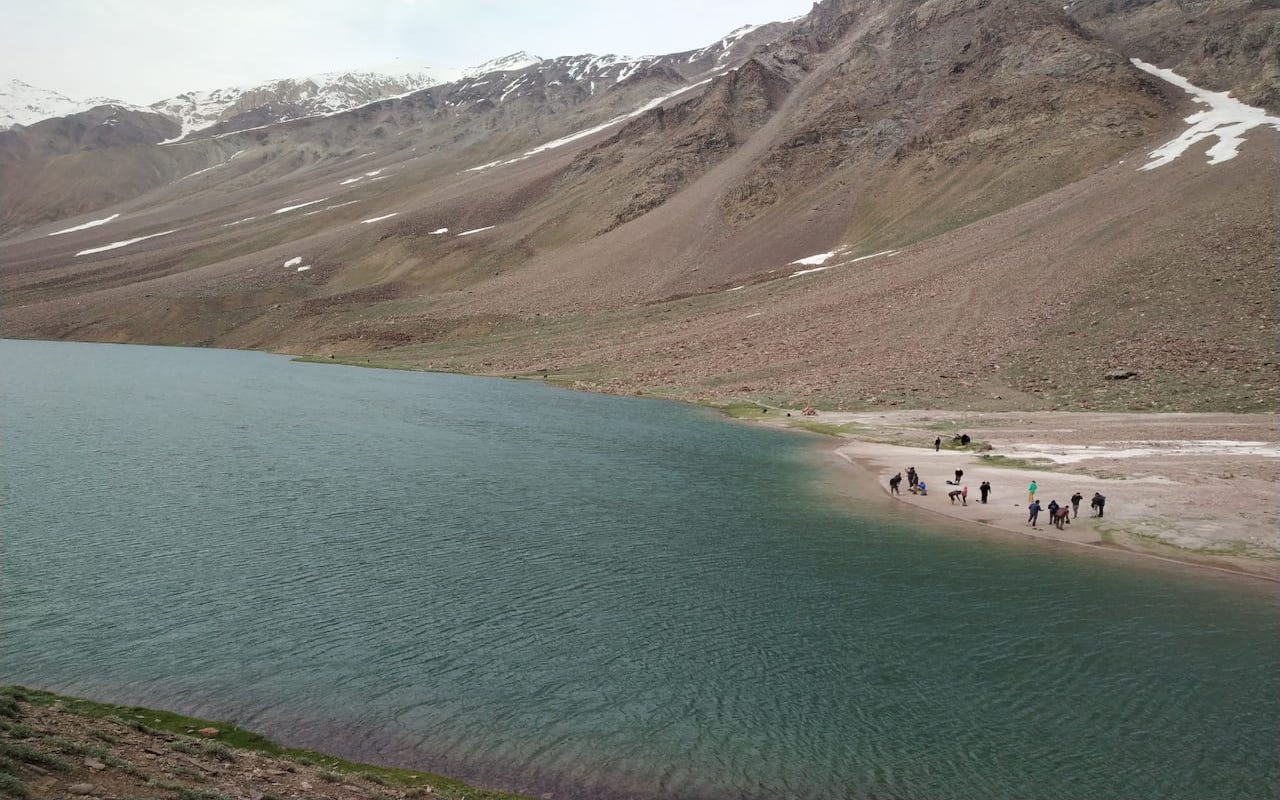 Chandratal Lake
Chandratal Lake is a much-loved destination in the Spiti-Lahaul valley areas of Himachal Pradesh. The location is often included as an additional excursion on the last day of the famous Hampta Pass Trek. Even if one is not interested in the trek, Chandratal Lake is anyway a spectacular sight to behold and many tourists make their way to site at 4,350 metres height to feast their eyes on the spectacle.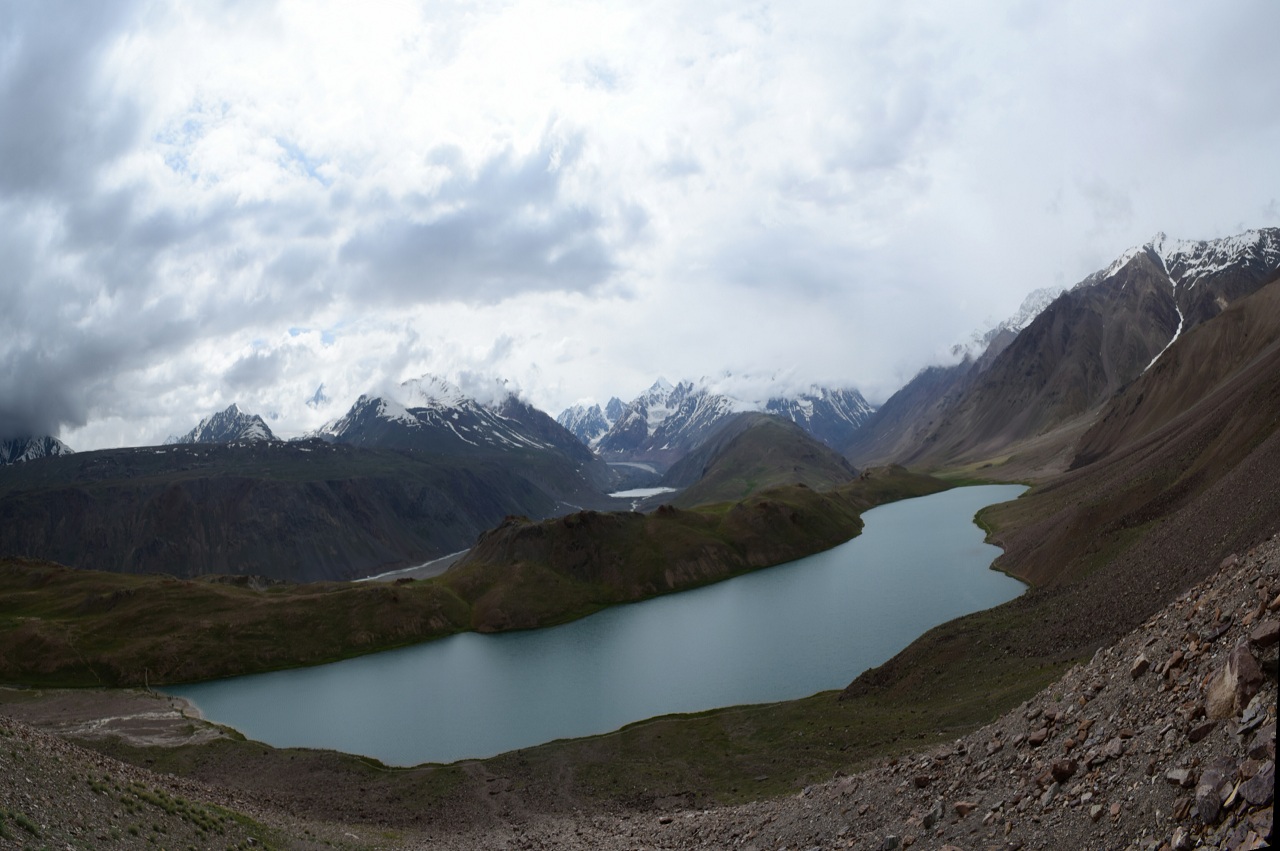 Lake of the Moon
The stunning, crescent-shaped moon nestles amidst the ranges of Pirpanjal. The lake boasts translucent, clear water that reflects the sky and its colour mimics the shade up above at all times. There are meadows encircling the water body – lush, abundant and green – which are blooming fields for wildflowers and grazing grounds of local cattle herds of the Gaddi tribe.
However, those are not the only things claiming right on nature's bounty around Chandratal. Further inland along the meadow, several companies have set up tents to rent out to the overnighters at the site. It is indeed a spellbinding experience to spend the night at the shores of Chandratal Lake, lying on the green grass, enjoying the cool mountain breeze and staring up at the starry night sky.
However, nature is not agreeing with human convenience here. Recently, the local Panchayat of Koksar – a village nearby – has put a ban on camping at the bank of Chandratal Lake in order to save the water body from further damage.
In a news article published in The Tribune on July 28, it has been revealed that the local authorities were sincerely concerned with the consequences of the footfall that Chandratal Lake sees every year during the peak seasons. Although the lake is accessible only between June and September and remains closed for the rest of the year due to heavy snowfall and sub-zero temperatures, those four months are enough to do the damage, as it seems.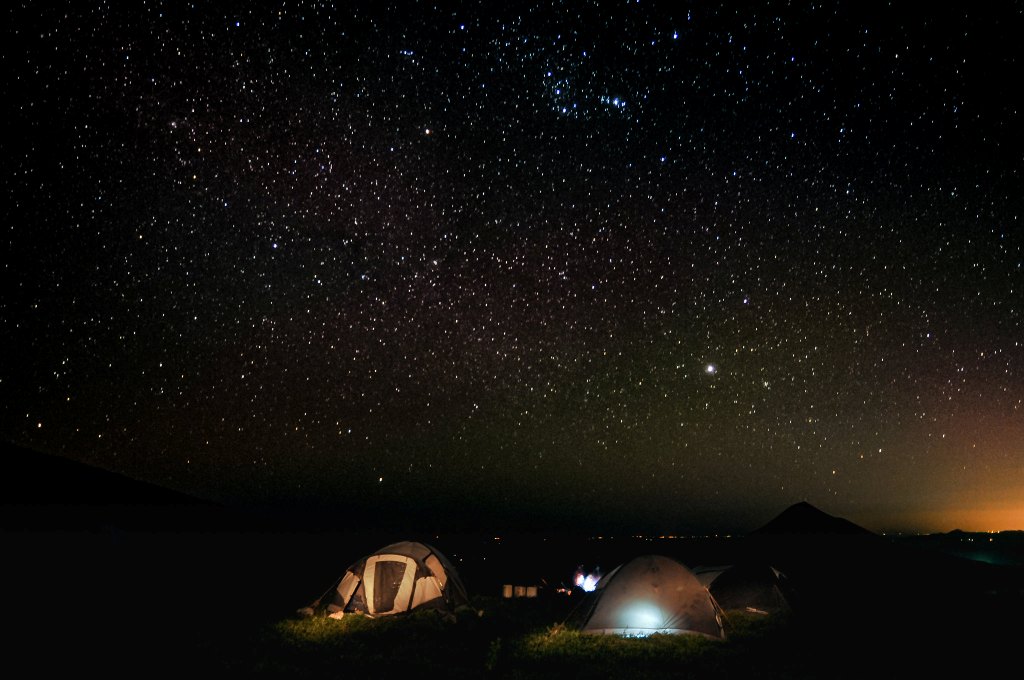 Camping at night
According to the Panchayat officials, human interference has led to a steep decline in the ecological conditions of the lake. Kitchen wastes and general garbage left behind by the visitors are posing an imminent threat to the welfare of the water body, and the change is quite apparent. The water of the lake, which is known for being crystal clear, has started to turn murky and opaque. The number of wild animals visiting the lake for drinking – which used to be a rewarding sight for the visitors – has also gone down.
Given the irresponsibility of the tourists and the tent companies alike, the Panchayat officials were left with no other option but to forbid them for camping at all. The ban has been extended till Batal – no one is allowed to set up temporary residence after Batal towards Chandratal Lake. If transgressed, heavy penalties would be levied upon the offenders from the Panchayat authority.
This decision should certainly make the mountain frequenters reflect upon their conduct on their trips.