The small hill station, Joshimath, is in the Chamoli district of Garhwal region of Uttarakhand. It sits at an elevation of 1890 meters above sea level. Snow-clad mountains surround this beautiful town and deliver a serene beauty to heal any soul. Joshimath attracts a large part of the tourists due to its unique location.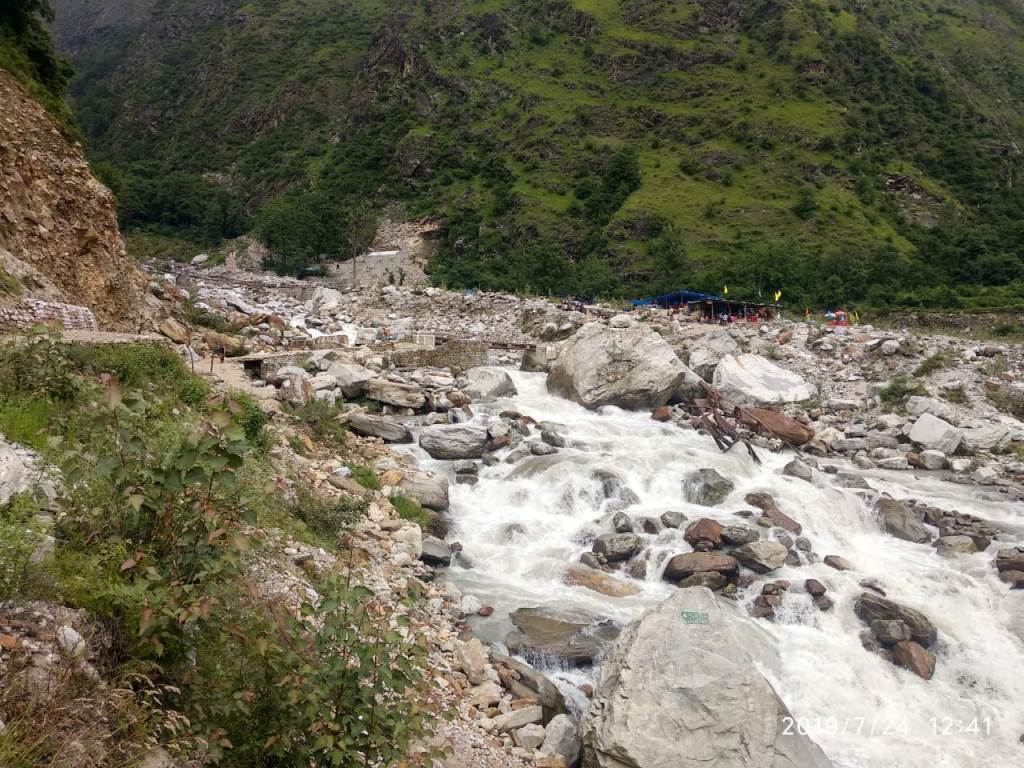 Joshimath to Valley of Flowers Trek
The scenic town is a brilliant spot to start your trekking adventure. Several trekking routes converge on this beautiful hill station. The exquisite beauty of Valley of Flowers is accessible from Joshimath. You can embark on this heavenly journey through Himalayan greenery with the help of the friendly local guides. The intersection of Alakananda and Dhauliganga is also a few kilometres away. If you get bored with the greenery and want to feel the beauty of mountains; Leh-Ladakh, Malari, and Niti Valley can be astonishing choices for you. Auli, also known as the skiing capital of India, is just 16kms from here. You can watch the picturesque views of the mountains while travelling to Auli via a ropeway. Nanda Devi National Park can also be an exquisite addition to your itinerary.
Joshimath also serves as the shrine to the Hindu gods. It is popularly known as Jyotirmath and is one of the four 'maths' that Adi Guru Shri Shankaracharya founded to worship Lord Badri. When the bone-chilling winter makes the pilgrimage to Badrinath impossible, Joshimath houses the holy statue of Lord Badri. It became a significant tourist attraction when the government announced the Winter Char Dham Yatra. Pilgrims often come to devote their faith to Lord Badri and visit the holy grounds of Jyotirmath and Shri Shankaracharya monastery.
Whether you are an adventure lover, a green panther, or a religious traveller, Joshimath can fill your heart with everything it has to offer. It is a place that you must visit whenever you get the chance.
Best time to visit:
You can visit the quaint town of Joshimath anytime from April to November. The summer season is perfect for experiencing adventure sports and discovering religious temples. But you may avoid monsoons as they are prone to landslides due to the heavy rain. Winter in Joshimath is again cold and convenient for outdoor sports.
How to Reach Joshimath: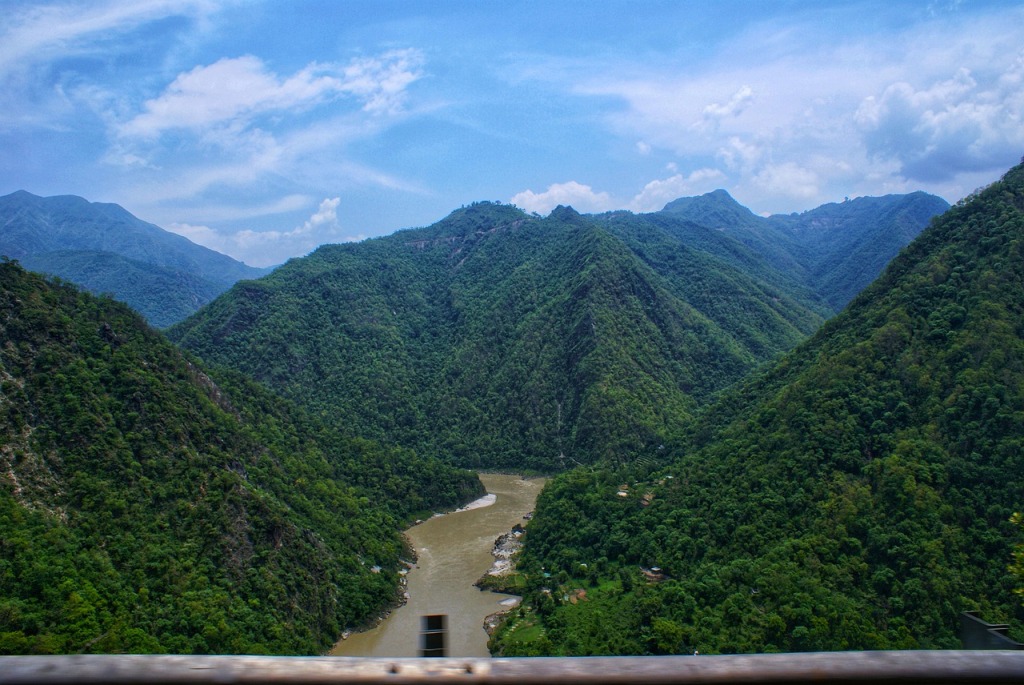 Joshimath is a popular travel destination in Uttarakhand due to its convenient connectivity to major cities like Delhi, Dehradun, Haridwar, Srinagar, and many more. It is also well connected with Uttarakhand cities like Pauri, Chamoli, Ukhimath, and Rishikesh via road. You can avail of any transport medium to reach the beautiful hill station. We are going to discover the various modes of travel from Dehradun and Delhi.
Joshimath From Dehradun:
By Air:
The Jolly Grant Airport is the nearest. It is at a distance of 269 km from Joshimath. Therefore, you cannot travel to Joshimath by air from Dehradun. You need to take the frequently available buses or taxis to reach Joshimath.
By Train:
Rishikesh is the nearest railway station from Joshimath. It is connected to Joshimath by national highway 58, and you can traverse the distance of 250 km in 9 hours using a local taxi or bus. Rishikesh is well- connected to most of the major cities in India by train. Five trains travel from Dehradun to Rishikesh. These trains are as follows -
Dehradun express train
DDN BSB express train
DDN ASR express train
DDN SRE passenger train
Doon express train
By Road:
Dehradun is well-connected to many cities by road. It takes approximately 9 hours to reach Joshimath from Dehradun. The journey by road is relaxing and has beautiful views to soothe your eyes. There are many government and private buses that run between these two cities. You can choose from a variety of AC and non-AC buses depending on your budget. There are also direct cabs available if you want to travel in comfort. You can reach Joshimath much early if you take a direct taxi to Auli.
Joshimath From Delhi:
By Air:
Direct flights are not available from Delhi to Joshimath. You can either take a flight to Dehradun or Chandigarh. On arrival, book a cab to Joshimath.
By Train:
The fastest and the best route to reach Joshimath is to take a train that drops you off at the Ambala Cant Jn. From Delhi, it takes around 3 hours to reach the station. You can then take a cab to Joshimath. It is approximately a drive of 4 to 5 hours from the Ambala Cant Jn.
Here are some of the trains that you can avail-
The Himalayan Queen ( 14095)
Durg Jat Express (18215)
Amritsar Shatabdi ( 12031)
There is also another train route. You can take a train till Deoband, and then a cab to Joshimath. It is a relatively cheaper option. The train journey takes around 2 hours and 35 minutes. The drive to Joshimath from Deoband is 7 hours.
The trains that will take you to Deoband from Delhi are-
Utkal Express ( 18477)
Uttaranchal Express (19565)
Ujjaini Express ( 14309)
By Road:
You need to cover a distance of 484 km to reach Joshimath from Delhi by road. It is a 14-hour drive to Joshimath via NH334. You can also take the NH 7 route, but it increases the distance and the time taken. If you drive on this road, you need to cover 527 km, and it will take approximately 15 hours to reach Joshimath. There are also buses available. Both government and private buses run from Delhi to Rishikesh. It is an overnight journey. You can then take a private car or a shared taxi to Joshimath. It will be an 8-hour drive from Rishikesh.
Here are a few hotels and GMVN homestays that you can stay in when you are travelling to Joshimath.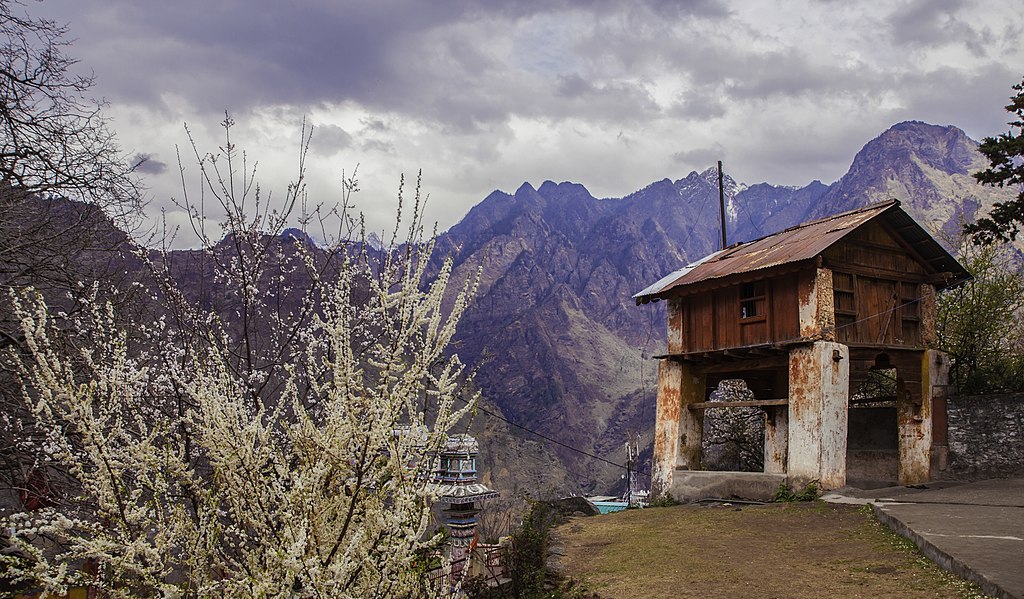 Garhwal Mandal Vikash Nigam (GMVN) is an organisation which maintains several hotels in the Garhwal region of Uttarakhand and offers deluxe accommodation at an affordable cost.
GMVN Joshimath (Jyothir Tourist Complex):
Jyotir Tourist Complex is a famous tourist guest house, which is maintained by Garhwal Mandal Vikash Nigam. This tourist complex is on the way to Auli, at a distance of 2.7km from the Joshimath bus stand. You can take a cab to reach this deluxe and affordable hotel. Auli ropeway is just minutes away from this complex, and you can rent the gears you might need in Auli. It has a parking facility, room service, dormitory, room heater, and many more deluxe facilities. If you are looking for a cheap hotel on your trip to Auli, this can be your best choice. It will approximately cost you INR 580/ night.
GMVN Joshimath (Narsingh Tourist Complex):
The location of GMVN Joshimath New TRH or Narsingh tourist complex is at the heart of Joshimath. It is 550m away from the Joshimath Bus Station. It offers a variety of facilities like - door on call, laundry service, dining, intercom, and many more. If you are travelling on a tight budget, this can be a lifesaver. They have a super-deluxe, seven deluxe, four economy, and two family rooms. It also offers dormitory beds at an affordable rate of INR 700.
Himalayan Abode Home Stay: INR 1800/ Night
If you want a beautiful homestay away from the bustle of the city, Himalayan Abode can be your ideal choice. You can enjoy the beautiful view of the Alakananda river when you walk on the balcony. The homestay is located just beside the Badrinath Highway. You can take a cab and travel a distance of 5 km from the centre of Joshimath. The hotel will come at a low price, but you will love the scenic beauty of it. Himalayan Abode also has wooden flooring, open balcony, and mini-library that it offers quite graciously.
Panchvati Inn: INR 2200/ Night
Panchvati Inn is the perfect blend of affordability and luxury. It is one of the best hotels in the town and offers all the facilities that you might need while staying in Joshimath. You will conveniently find this hotel on National Highway 58. Narasimha temple is just around the corner from this hotel, and it is a straight drive to Badrinath temple. You can see the Elephant peak and the Sleeping Beauty peak from the hotel. The staff organises bonfire in the garden, so you can spend the evening enjoying the pleasant atmosphere.
Hotel Mount View Annexy: INR 2500/ Night
Hotel Moun View Annexy is another affordable hotel situated at the heart of Joshimath. It is a two-minute walk from the Joshimath Bus Stand. Major tourist destinations are well-connected. The hotel rooms are spacious and offer beautiful views.
Tattva Resorts: INR 4500/ Night
Tattva Resorts offer a lavish stay in the lap of the Himalayas with picturesque views of the snow-covered mountains. It is close to Tapovan Taxi Stand and a minute away from the Joshimath Bus stand. The open terrace will give you an excellent ambience for enjoying your delicious cuisines. The stay provides all the necessary facilities at no extra cost. Tattva Resorts can be your ideal choice for a comfortable stay.
Whether you want a comfortable escape to the Himalayas or a life-changing pilgrimage, this picturesque city of Joshimath offers both. It is an ideal location for anyone who wants to go away from the humdrum of the city.