Joshimath, Uttarakhand: Trekking Destination and Places to Visit
Joshimath is a holy city of great religious importance to the followers of Hinduism. Located in the Chamoli district of Uttarakhand, it is the gateway to several exceptional Himalayan expeditions, including the pilgrimage journey towards Badrinath Temple and a trip to the ski resort destination of Auli. Joshimath also happens to be the winter seat of the divine deity of the Lord when the original temple becomes inaccessible due to snowfall.
Joshimath is home to one of the major Indian army cantonments of the northwest. The permanent station is called the Garhwal Scouts, the scout battalion of the Garhwal Rifles. This is the closest army station to the Indo-Tibetan border. The station served as a centre for the rescue missions carried out by the Indian army during the 2013 Uttarakhand floods.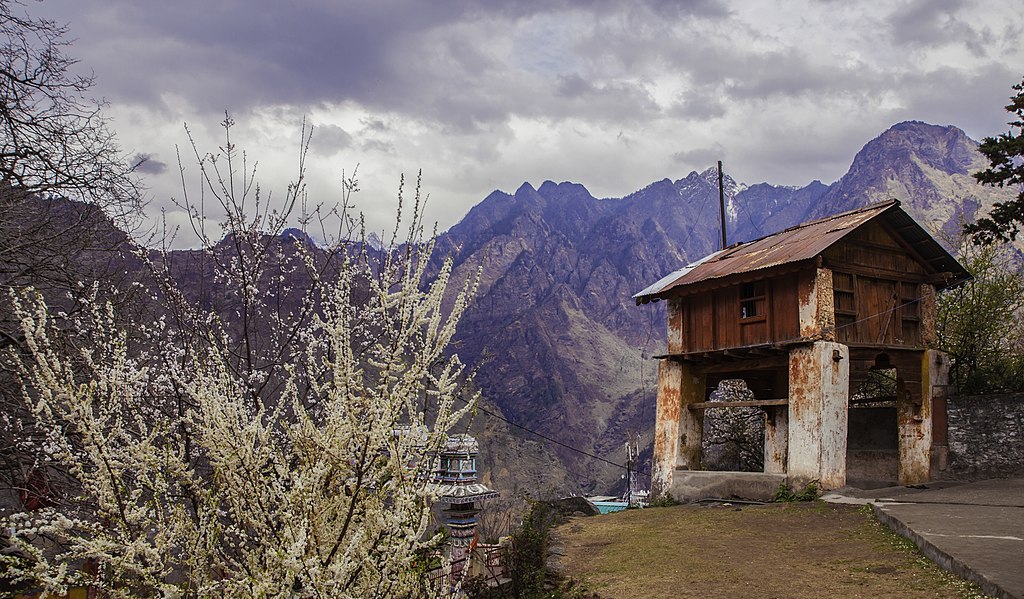 Other than its hallowed significance and military importance, Joshimath is also famous for being a beautiful hill station. Vishnuprayag overlooks the bustling town, where Dhauliganga meets with one of Ganga's great tributaries, Alakananda. Situated at a height of 6,150 feet (1875 metres), the bustling town is visited by pilgrims, tourists, and campers alike for the diverse experience it offers.
History of Joshimath
Joshimath, also known as Jyotirmath, is the home to one of the four cardinal religious institutions established by Adi Shankaracharya, an 8th-century Hindu philosopher, and theologian. The temple established here by Shankaracharya belongs to Lord Narsimha – a Vishnu avatar – and it is counted as one of the 108 "Divya Desams" as accounted by the Tamil sage-poets or Alvars.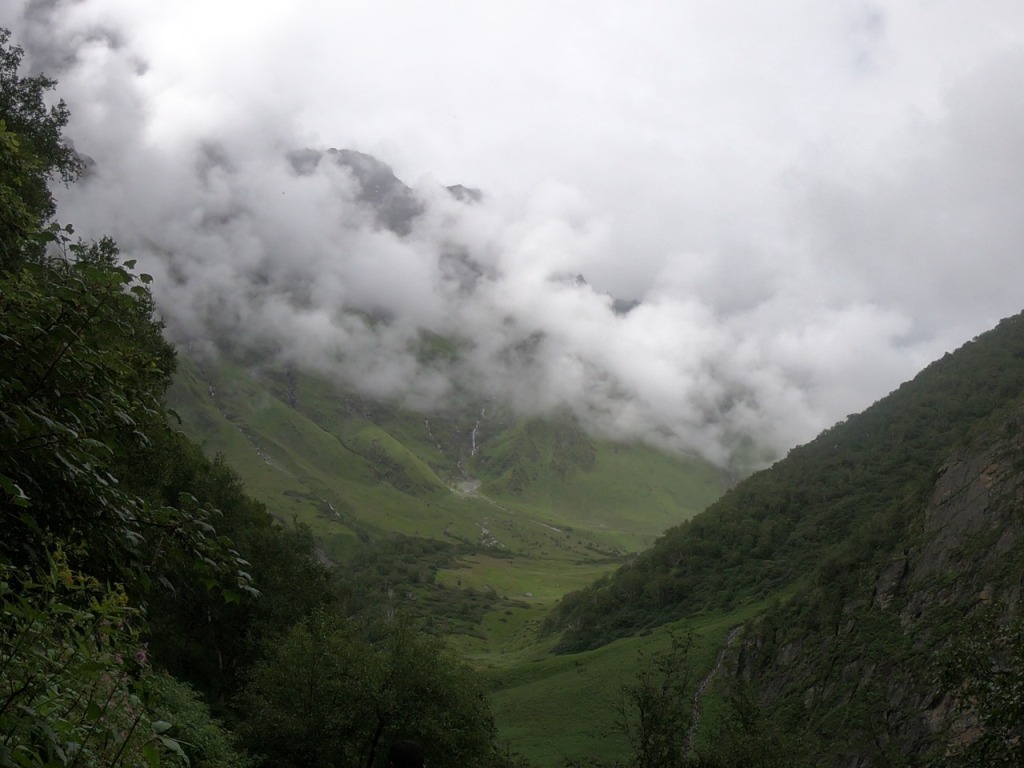 Nanda Devi National Park
As far as political history is concerned, Joshimath was part of the kingdom of Katyuri kings, who ruled from their capital of Katyur Valley (modern-day Baijnath) in Kumaon. The founder of the Katyuri dynasty, Vasudev, is believed to have been Buddhist originally but turned to Brahminical ways of life after coming across vigorous Hinduism campaigns by Adi Shankaracharya. The Katyuri kings were succeeded the Chand kings in the 11th century.
How to Reach Joshimath
Joshimath does not have a direct rail or air connectivity and can only be reached via roadway. Below you can find the details of the nearest airport and railhead for the convenience of your journey.
Reach Joshimath by Air
The nearest airport to Joshimath is Jolly Grant Airport at 270 km away in Dehradun, the capital of Uttarakhand. The airport is well connected with direct flights from Delhi, Chandigarh and some other major cities of the country. From outside Jolly Grant, you will get cabs and taxi services to hire for a trip to the town of Joshimath. The journey takes about 9-10 hours from the airport to Joshimath.
Reach Joshimath by Rail
The nearest railheads to Joshimath are at Rishikesh at 254 km away and Haridwar at 274 km away. Being extremely popular pilgrimage sites and tourist destinations, both these stations are well-connected with the rest of India. Cabs are available to cover the distance to Joshimath.
Reach Joshimath by Road
If you travel by road, you will not need to break the journey in the middle. There are regular state buses as well as private Volvos from Delhi's ISBT bus stand. The distance from Delhi to Joshimath is 493 km which can be covered via NH 7 in about 13-14 hour drive. There are buses from other major destinations nearby, such as Rishikesh, Haridwar, Chamoli, Srinagar, Rudraprayag, etc.
Places to visit in Joshimath
The following are some of the best places to visit in and around Joshimath.
1. Nanda Devi National Park
Established in 1982, Nanda Devi National Park is a UNESCO World Heritage Site. This forest is one of the most bio-diverse ecological hotspots of the world. The park is home to the second-highest peak of India, Mount Nanda Devi, and a large number of endemic flora, like birches, firs, junipers and rhododendrons, and fauna, such as snow leopard, Himalayan black bear, Tahir, musk deer, and a wide variety of birds. Some of the prominent peaks visible from here are Changband, Rishi Pahar, Trishul, Dunagiri, and many more. The park remains open from May to October.
2. Sri Shankaracharya Math
Located right near Joshimath bus stand is the age-old monastery established by Adi Jagatguru Shankaracharya and his disciple Trotakacharya. The other three are located at Puri, Dwarka, and Shringeri – in the four principal directions of the country. The one at Joshimath is the northern Math or Uttaramnaya Math, which is in charge of the teachings of Atharva Veda – the fourth of the set of ancient Veda texts. Also known as Jyotirmath, the whole town gets its name from this revered establishment. Inside there is a temple dedicated to Laxmi Narayan, Badrinarayan, and Rajrajeshwari Devi.
3. Narsimha Temple
Narsimha Temple in Joshimath is one of the dozens of sacred Badri temples located within the folds of Garhwal Himalayas and often included in the Sapta Badri. The fourth holy incarnation of Lord Vishnu, a half-man and half-lion avatar known as Narsingha or Narsimha is the enshrined deity at this temple, which stands at lower bazaar area of Joshimath. This is the winter seat of the Badri Vishal idol when the usual abode at the primary Badrinath Temple, which is 40 km from Joshimath, is closed due to cold and snowfall. Thousands of Hindu devotees visit this temple every year to pay tributes.
4. Kalpavriksha
Believed to be around 1,200-year old, Kalpavriksha is a holy wish-granting tree according to Hindu mythology. Also known as Kalpataru, this tree is a recurring element in Buddhism and Jainism as well. According to legend, Sri Shankaracharya sat in meditation at Joshimath under this very mulberry tree. Underneath its cool shade is the Jyoteshwar Mahadev Temple dedicated to Lord Shiva. Tourists throng to this destination every year in the hopes of getting their prayers listened and wishes granted.
5. Tapovan
Tapovan is a quiet and charming destination 14 km from Joshimath, offering stellar views of surrounding peaks. The place is predominantly known for natural hot springs and geysers which are believed to have healing properties for skin diseases and other ailments. The springs here are suitable for bathing and are visited by many tourists for medicinal reasons. The panoramic landscape of Himalayan peaks, such as Nanda Devi, Dronagiri, and Chaukhamba further add to the appeal of the location. Tapovan is a major stop in trekking routes to Bhavishya Badri and the famous Kuari Pass trail.
6. Govindghat
Located near the local village of Ghangaria, Govindghat is the location of the confluence of rivers Alakananda and Lakshman Ganga. The place offers serene reclusion from a busy life with nature unfolding in tremendous beauty all around. There is a Gurudwara here situated on the right bank of River Alakananda, which offers free langar food and accommodation to tourists. This small town acts as a gateway base and the last motorable location for those trekking towards Valley of Flowers or the Sikh pilgrimage site Hemkund Sahib.
7. Vishnuprayag
Vishnuprayag is an attraction for pilgrims and adventurers alike. This is where river Alakananda meets river Dhauliganga is a divine confluence, nestled amidst high alpine peaks all around. Here stands a Vishnu Temple which pilgrims often visit and take a dip in the water on their Char Dham journey. The Vishnuprayag Hydroelectric Power project is also nearby. For the adventurers-at-heart, Vishnuprayag offers adrenaline-pumping activities such as river rafting, kayaking, canoeing, etc. The picturesque Kagbhusandi Tal is located nearby – pay a visit to the pristine scenery surrounding its emerald green water if you can.
8. Auli
These very popular hill stations largely known for being the ultimate skiing destination of India. Dotted with apple orchards and conifers all along, Auli offers a ravishing view of the snow-crowned Himalayan peaks and a glistening white landscape to swoosh around with friends and family. Although one can drive from Joshimath to Auli, the main attraction here is the 25 minutes ropeway ride offering a scintillating view of the green and white covered Garhwal for the travellers. It is a bi-cable cable car system that costs INR 500 for one side of the trip. This is believed to be an unforgettable experience – one that should not be missed at any cost.
Trekking destinations in Joshimath
As mentioned before, Joshimath is the gateway for several Himalayan treks heading towards different directions. While some of the trails are too adventurous terrains like Kankul Pass and Bagini Glacier, others are tilted towards spirituality like Badrinath Dham and Hemkund Sahib. Here are some of the most popular treks from Joshimath.
1. Badrinath Dham and Mana Village
Badrinath is the presiding deity of this entire region. The entire basin of Alakananda River here is hence known as Badri Kshetra, meaning the abode of Lord Badri. The Badrinath Temple is the main shrine of the Lord here, located at 10,827 ft (3,300 metres) between the Nar and Narayan peaks and overlooked by the 'Queen of Garhwal' Mount Neelkanth. Millions of devotees flock to this temple every year between the months of April and October when it stays open. The distance from Joshimath to Badrinath Dham is 37.5 km which can be driven in 1.5-2 hours or trekked in 9-10 hours. There are several attractions to visit here within a few kilometres, such as Mata Murti Temple dedicated to Lord Narayan's mother, Saraswati Temple, the hot spring of Tapt Kund, and Mana Village.
Trekking to Mana village is common among the visitors to Badrinath Dham. It is located 4 km north from the pilgrimage site and is considered to be the last settlement before the Indo-Tibet border. The terrain and landscape here are exquisite and paradise-like. The village has its own attractions, like the beautiful Vasudhara Falls and the Vyas Cave where the Hindu epic Mahabharata is believed to have been composed by Veda Vyas and Lord Ganesh.
Those who come to Joshimath for the purpose of Badrinath Dham pilgrimage often undertake a smaller version of the same with the Panch Badri or Sapt Badri trek. It includes trekking to a bunch of Badri shrines scattered around the district of Chamoli, by the names of Adi Badri, Bhavishya Badri, Vriddha Badri, Ardha Badri, Yogadhyan Badri, and Dhyan Badri.
2. Valley of Flowers and Hemkund Sahib
This is a must-visit destination from Joshimath. Located adjacent to Nanda Devi National Park in the lap of Garhwal Himalayas, this is also a favourite trail for trekkers starting from Govindghat via Ghangaria village near Joshimath. Situated at a height of 3,500 metres, Valley of Flowers is under the UNESCO World Network of Biosphere Reserve site since 2004 and is rich to the brim in native flora and fauna. Mesmerising landscapes, lush alpine forests, and a plethora of blooming flower bushes give this trek the feeling of a pixie land. Highlights of the trek would be rare species of plants such as rhododendron, Brahma kamal, saxifrages, lilies, blue poppies, calendulas, daisies, sedums, and a wide variety of animals like musk deer, red fox, Himalayan black bear, Tahir, serow, etc.
Nestled in the lap of Garhwal Himalayas is this revered Sikh pilgrimage site at a startling height of 4,636 metres. The same trail from Govindghat that takes you to Valley of Flowers leads to Hemkund Village, diverging from the village of Ghangaria. There is a small but significant Gurudwara here located by the shore of the pristine Hemkund Lake. Built-in the 1960s by an Engineer-in-chief of the Indian Army, this is the only known pentagonal Gurudwara in the world. Every year Sikh pilgrims begin to pour in from the month of April and May to offer prayers and take a dip in the holy water of the lake. On their way up, several pilgrims participate in repairing the damaged trail due to the winter months, which is an act of selfless service on their part considered to be important in Sikhism.
3. Pangarchulla Peak
Joshimath is the base camp for Pangarchulla Peak trek which will take you through some of the most challenging terrains in Garhwal. Be prepared to be stunned by the striking beauty all along the trail right up to the Pangarchulla peak. Your campsites on the way would be Gulling Top via Dhak and Tugasi village, then to Khulara, and finally to the peak summit overcoming a very steep climb for around an hour. You will be witnessing several major massifs on the way up, like Trishul, Nanda Devi, Dronagiri, Kamet, Neelkanth, Chaukhamba, etc.
4. Kuari Pass Trek
Kuari Pass trek is the right way to go if you are a beginner in trekking. The path is easy to moderate one, dotted with red and pink rhododendrons and oak forests and scintillating views of Garhwal Himalaya peaks. This traces the same route as Pangarchulla Peak trek, except the endpoint. The last night stay before reaching the summit would be at the magnificent Chitrakantha campsite, which is famous for its natural beauty and rejuvenating ambience.
5. Bagini Glacier Trek
Bagini Glacier Trek attracts the more adventurous people at hearing with its difficult trail. Although not quite as popular as Kankul or Valley of Flowers, this has been gaining popularity in the last few years. Bagini Glacier is located to the north of the outer wall of peaks that surround the Nanda Devi massif. It takes around 5-6 days to complete the trek starting from a small hamlet called Jumma village on the Joshimath Malari highway. From there it is an easy hike to Ruing and then a steep trek to Chaza and Dunagiri. From there it is two more days of trekking to Bagini Glacier and then to Changabang base camp.
6. Dharansi Pass Trek
Dharansi Pass Trek from Joshimath is one of the best ways to explore the untarnished Nanda Devi Sanctuary at large. Only a limited number of trekkers are permitted to make this trek each year. If you are lucky enough to be one of them, it would be the experience of a lifetime for you. The trail starts from Joshimath and goes through Lata Village and Lata Kharak to reach Dharansi Pass Camp. You come back following a different route via Hitoli and Surai Thoth. You get to witness the mighty peaks of Trishul, Dunagiri, and Nanda Devi itself on this wholesome journey through the best of Garhwal.
7. Kankul Pass Trek
Kankul Pass follows a similar picturesque trek as of Valley of Flowers and goes on to leave behind the village of Bhyunder and into the massif of Hathi Parvat. Nestled between Kankul and another parallel pass of Barmei lies the serene lake of Kagbhusandi. This is a slightly offbeat trek and less popular compared to the other routes from Joshimath but is welcoming more and more people every year.
Best time to visit Joshimath
The best time to visit Joshimath is between the months of April and October. The temperature stays around 20-25 degrees Celsius during these months, keeping the weather mild and pleasant enough. Spring and summer is the peak season as a clear sky promises great visibility of the faraway peaks. Trekking and other adventure activities such as camping, hiking, mountain biking, etc. flourish in these months. Due to the religious significance, Maha Shivratri and Janmashtami sees tourists thronging to Joshimath in large numbers.
Come monsoon, Joshimath receives a good amount of rainfall. Heavy downpours begin in early July and last till September end. It makes the region unsuitable for trekking for long-distance treks during the monsoon. But at the same time, it leaves the valley with a mesmerising, rain-washed look. Post-September to November is a great time to trek, as the fields are greener and the flowers are made brighter with the torrential rains.
Winter too has a different attraction in Joshimath. Prayers to Badri Vishal of the Badrinath Temple continue at Narsimha temple in Joshimath, and thus it becomes part of the Winter Char Dham Yatra regulated by the Government of India. The other three destinations of the pilgrimage are Ukhimath, Mukhba, and Kharsali, the winter seats of Kedarnath, Gangotri, and Yamunotri respectively. Winter also sees considerable tourist inflow as Joshimath acts as a gateway for those headed towards Auli for skiing.
Weather and Temperature around the year
Springs in Joshimath still have a slight nip in the air leftover from winter, but summers are bright and sunny. April to October sees a temperature of 20-25 degrees Celsius on average. March and November act as the shoulder months, which means the temperature outside is right in between extreme heat and cold. These are the months that fall between the peak and low seasons, and thus are ideal for a visit if you do not like big crowds of tourists.
December to February is the peak winter time and you can expect significant snowfall and misty mornings. Pack enough woollens and double layers if you are travelling to Joshimath in winter. The temperature during the day is at 7-8 degrees Celsius but at night goes down to zero and sub-zero.
All things considered, Joshimath is a complete destination for your family. It offers a spiritual journey, natural beauty, and adventure, all within the same package.