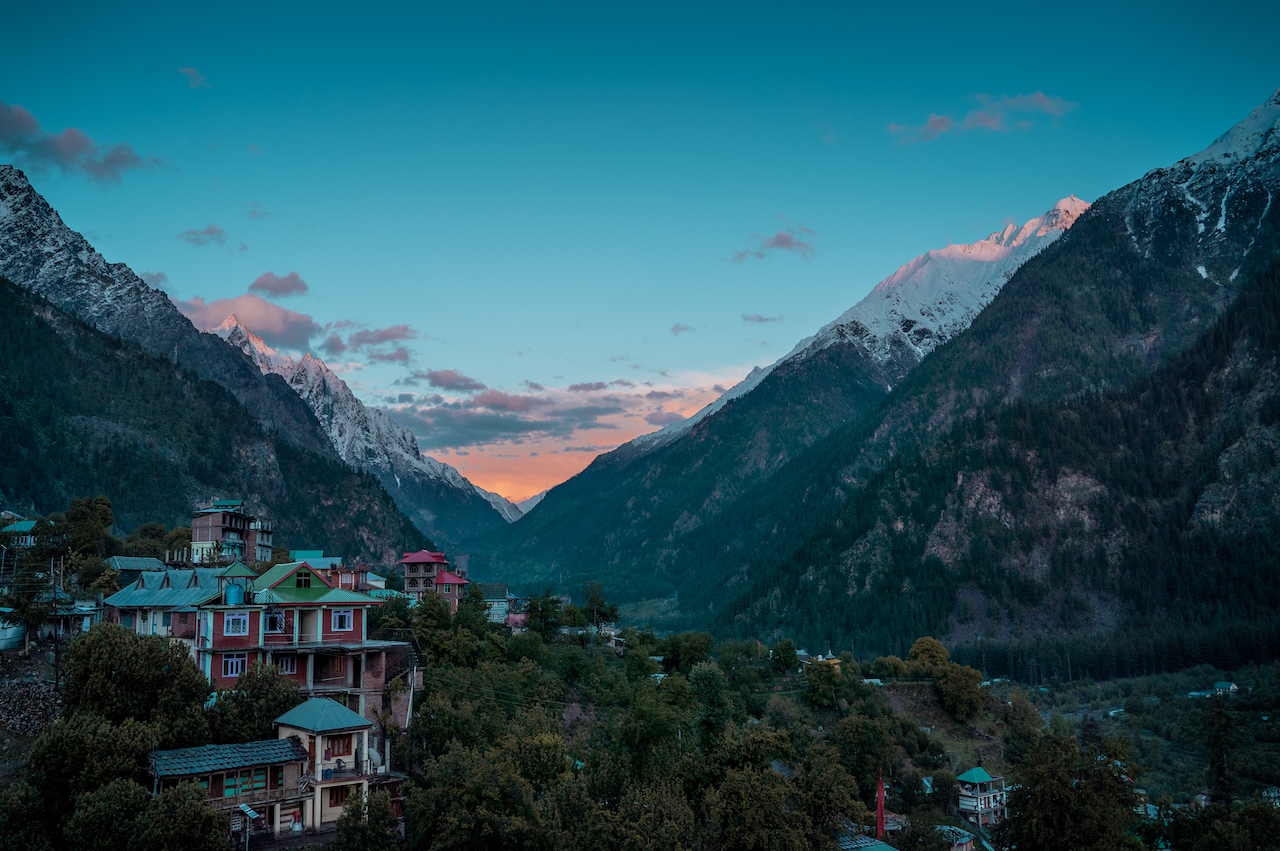 F
or truly adventurous souls, Himachal Pradesh offers a variety of innovative trekking activities and hiking experiences. The state is home to some of the lushest and most scenic hiking terrains in the world.
From easy walks to challenging routes with steep climbs, there is no dearth of hikes to get you relishing the fascinating outdoors. In addition to thrilling trails, these amazing locales also offer authentic Pahari cuisines, and a peek-a-boo into historic Himachali culture.
One such divine destination with incredible views is Sangla Valley that suits both beginners and advanced hikers alike. Sangla Valley or Baspa Valley starts at Karcham (5,964 feet) and goes till Chitkul (11,318 feet).
Sangla is a scenic hub in the Baspa Valley, in Kinnaur District of Himachal Pradesh. It lies in the lower region of the Kinnaur valley and is popular because of its proximity to Delhi, Chandigarh, and Simla.
The scenic hamlet of Sangla is rich for its fertile soil and boasts of flat terrain with easy slopes. This makes it a favorite locale for those afflicted with a wander-lust syndrome.
Built on a slope, Sangla Valley's skyline displays an interesting array of houses propped one after the other. The houses are ringed by colossal Raldang peaks at the back. It makes for the most unique and pictorial view.
The name Sangla translates to the pass of light in Tibetan. Because of its proximity to Tibet, the valley was not open to tourists earlier. However, for the past 25 years, it has become accessible to travelers.
Tourists love the scenic grandeur of Sangla Valley sprawling in an area of 40 km. Grandiose Kinner Kailash peak amidst snow-clad mountains and the aqua-green Baspa River flowing through the valley make for an enchanting sight.
The glorious green cover of the region comprises of apple orchards and cedar forests, which thrive in perfect harmony with each other.
Sangla Valley is considered to be one of the most spectacular valleys of the Himalayan region.
Some quick facts about Sangla Valley
Region- Kinnaur
Altitude range- 5,964 to 11,318 feet
Difficulty Level- Easy
Recommended stay- 4 days
Start Point- Karcham
End Point- Chitkul
Best time- March to October, except July and August
Nearest Railway Station- Kalka Station, Shimla
Nearest Airport- Shimla, Bhuntar
Mobile connectivity in Sangla
All networks work fine till Sangla town. After Sangla, only BSNL has moderate connectivity. However, even the BSNL network is not very great around Chitkul and other villages.
Things to do in Sangla Valley
When visiting the Sangla Valley, rest assured that you will never have a dull moment. This solitary valley offers a perfect set of activities for thrill and peaceful retreat. Here is a list of some activities that Sangla Valley treats you with-
Adventure- For thrill-seekers, the valley offers rappelling, rock climbing, and river crossing. Visiting the Baspa Dam Reservoir is another highlight of this trip.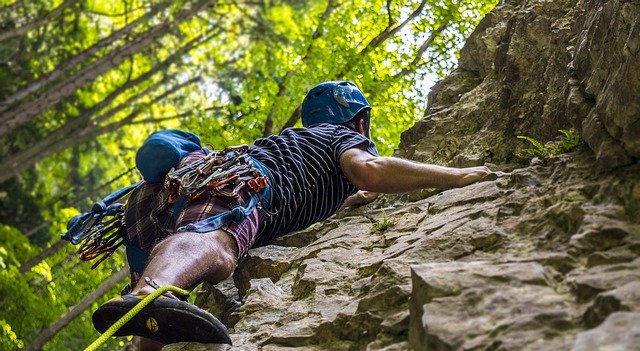 Walks- If you are seeking a blissful solitude amidst the thick canopy of Himalayan greens then Sangla Valley offers the perfect ambiance. Here you can stroll inside the cedar forests, fir thickets, or apple orchards. While taking these walks, you marvel at the exotic fauna that inhabits this woodland. For the bird lovers, the rare avian species keep you company.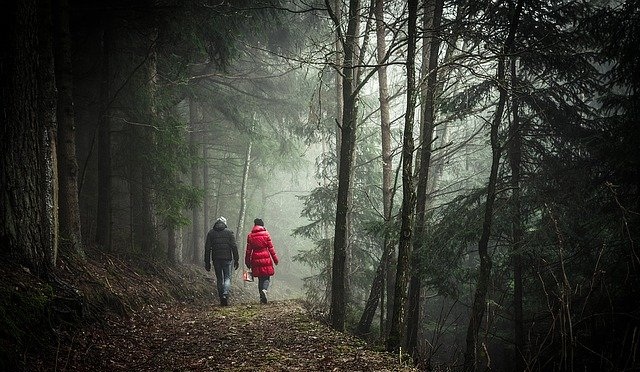 Not to forget the succulent Himachali apples that are grown in the region. Savor the juicy treat while taking a walk in the orchards. You can enjoy the local cuisine and indulge in retail therapy in Sangla Village. The Sangla market is famous for local spices, traditional dresses, and artifacts that one can buy as souvenirs.
Yoga and meditation- Meditating amidst snow-capped Himalayan range while inhaling the salubrious mountain air? Sounds paradisiacal, doesn't it? Well, that's what Sangla Valley is, a heaven on earth. Indulge in these simple pleasures of life while holidaying in Sangla Valley.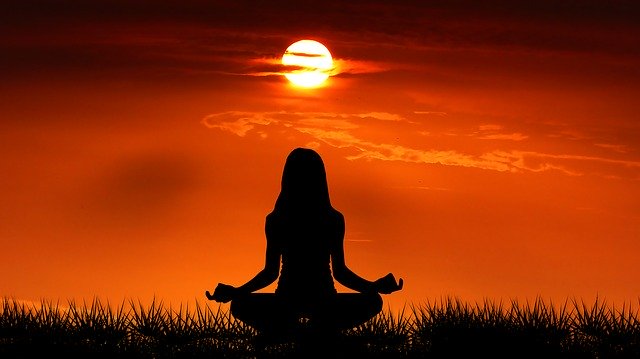 Hikes- There are many trekking trails in and around the valley that bring to fore the splendid beauty of the region. All along the trekking route, you revel in the beauty of the revered Kinner Kailash peak. You can undertake the Rakcham trek or embark on a glacier trek to the nearby mountains. Sangla Valley is also the ending point of Rupin Pass Trek, the high altitude pass at 15,256 feet.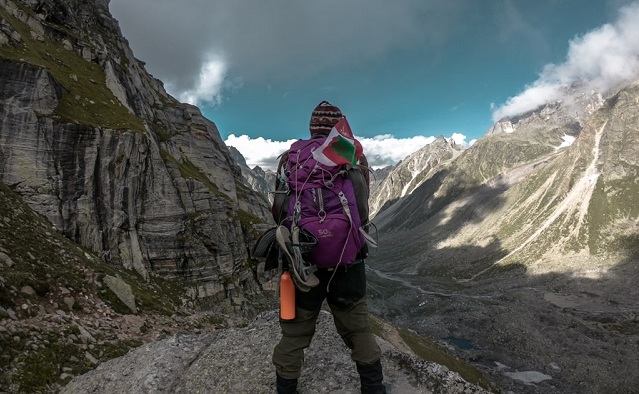 Camping- Camping by the banks of the gurgling Baspa River is an unforgettable experience of the Sangla Valley rendezvous. Among the famous camps Kinner, Banjara, Baikunth Adventure Camp, Igloo Nature, and the Sangla Valley camps provide tent and cottage accommodation. These camps organize adventure activities for your participation.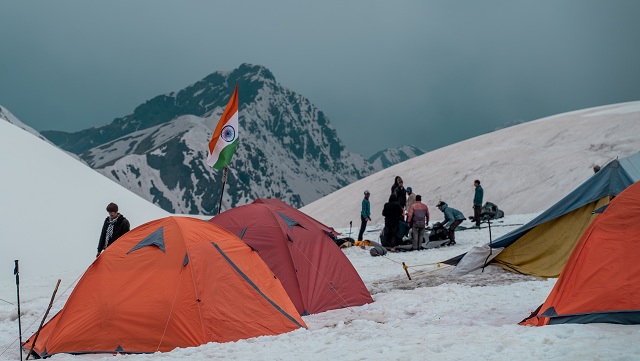 Fishing- For those fishing freaks out there, Baspa river is your true calling. The river is home to trout fish and one can enjoy angling here. You can relax by the riverside and savor the beauty of shoals of trout in the transparent waters.
Farms- There are unique farms in and around Sangla Valley that rarely any other place offers. Trout farm created by the Minister of Fisheries is home to many trout fish. Saffron farm on the outskirts of Sangla is famous for saffron cultivation. Sangla meadows surrounded by snow-capped mountains is another popular retreat for nature lovers.
Heritage and culture- There is an ancient monastery and an 800-year Kamaru Fort that houses the famous Kamakshi Devi Temple. The quintessential Kathkuni architecture which is typical of Kinnaur district will interest the likes of tourists with a historian bent of mind. The Beri Nag Temple dedicated to the snake God can also be visited. If you are an art lover then Tibetan Wood Carving Center will interest you. If planning a trip in August and September, you will get a chance to witness the Fulaich Fair, the festival of flowers. The Kinnauris resplendent in their traditional costumes dance away to glory and perform rituals while remembering their departed loved ones.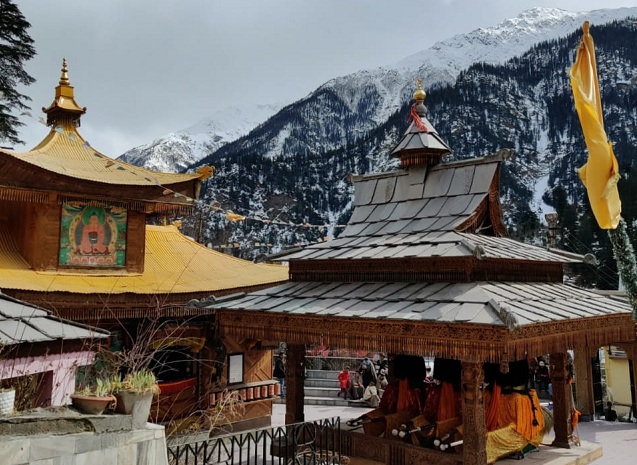 Exploration- You can explore small towns such as Chitkul, the last town on the Indo-Tibetan border and visit Karcham, Batseri, & Kalpa, all of which are in close proximity to Sangla. The distance between Kalpa and Sangla is 38 km.
How to reach Sangla Valley?
By Air-

The nearest airport to Sangla Valley is Jubbarhatti airport at Shimla. It is located at a distance of approximately 225 km. If travelling from Manali side, the airport close to Sangla Valley is Bhuntar Airport. It is located at a distance of approximately 243 km.from Sangla Valley. Both of these airports are very small and have limited connectivity. The most well-connected airport is the Chandigarh airport which is located at a distance of 335 km. from Sangla valley. From any of these airports, you can take a taxi or cab to reach the Sangla valley. It takes almost 6 to 8 hours from Shimla to reach the Sangla valley. It takes almost 8 hours from Bhuntar to reach the Sangla valley. It takes almost 10 hours from Chandigarh to reach the Sangla valley.

By Rail-

The nearest railway station to Sangla valley is Kalka railway station at Shimla. Shimla is located at a distance of approximately 225 km from Sangla valley. The railway station is well connected to major cities of India. From the railway station, you can take a taxi or cab to reach the Sangla valley. It takes almost 6 to 8 hours from Shimla to reach the Sangla valley.

By Bus/Local Transport-

The road journey to Sangla valley is absolutely scenic. It may save you the hassle of changing transport. Sangla is connected to cities of India like Chandigarh, Delhi, and Shimla through HRTC (Himachal Road Transport Corporation) and private buses. The best option by road from Delhi and Chandigarh is via Shimla or Manali. It is a perfect route for holiday, your vacation starts the moment you hit the road.

To reach Sangla you can also hire cabs/taxis from Chandigarh, Delhi, or Shimla. You can also travel to Sangla Valley in your own car.
Sangla Valley is approximately 560 km. away from Delhi. The distance between Sangla Valley and Chandigarh is around 340 km. Whether travelling from Delhi or Chandigarh, one has to cross Shimla to reach Sangla Valley. It takes almost 6 to 8 hours from Shimla to reach the Sangla valley.
Let's see how one can reach Sangla Valley from Delhi-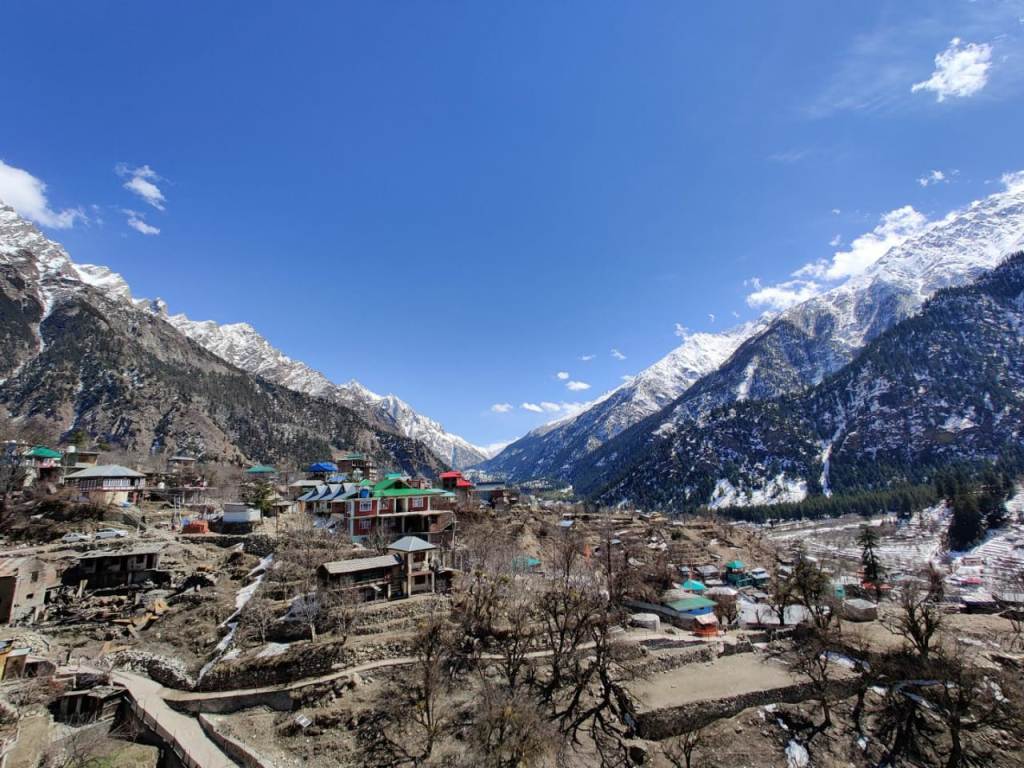 1.From Delhi to Sangla via Shimla-
You journey on the Hindustan Tibet Road (NH 05). The route is enchanting and adventurous. Here is a quick look at the places that you will be passing along the route- Delhi - Panipat - Ambala - Shimla - Narkanda - Rampur - Jeori - Karcham - Sangla - Rakcham - Chitkul.
From Karcham, Sangla is at a distance of 17 km. The distance between Sangla and Chitkul is approximately 28 km.
2.From Delhi to Sangla via Manali-
You can travel to Sangla Valley from the Manali side too. You can follow two routes. The shorter route goes through Jalori Pass and Rampur. The distance from Manali to Sangla Valley via Jalori Pass is around 310 km. and takes 12 to 15 hrs. This route merges at Rampur on Hindustan Tibet Road (NH 05). It is advised to stay overnight at Shoja if going to Sangla Valley from Manali via Jalori Pass.
The other longer route takes you through Rohtang Pass and Kunzum Pass route. If deciding to travel via this route, then it is recommended to explore Spiti Valley and then journey down to Sangla Valley.
The distance from Manali to Sangla Valley via Spiti Valley is around 440 km.
Food and Gas Stations en route-
The best part about this road trip is that it never betrays your taste buds, it rather titillates you with sumptuous varieties. There are options galore for foodies.
During the first lap of the journey, Sukhdev ka Dhaba, Mannat ka Dhaba, and Amrik Sukhdev Dhaba treat you to their appetizing platter. These roadside eateries are a Mecca for food lovers and specialize in the multi-cuisine buffet as well as extensive a la carte options.
A bit off the main highway, Pal Dhaba, after Chandigarh, serves the most lip-smacking food. Giani Dhaba in Himachal is a must stop that serves the most delectable rajma chawal.
There are many petrol pumps en route as you drive to Karcham from Shimla. However, in the Sangla valley, you will find only one petrol pump just before Sangla town.
Getting around in Sangla Valley
Sangla Valley does not have a great local transportation system. Himachal Road Transport Corporation (HRTC) manages some local buses that ply between the valley and nearby towns. Shared cabs are available that take you around the Sangla Valley or neighbouring attractions. Many times, your hotel can also arrange a rental car for you. For the adventurous sorts, exploring this scenic village on foot is an experience to cherish for a lifetime.
Best time to visit Sangla Valley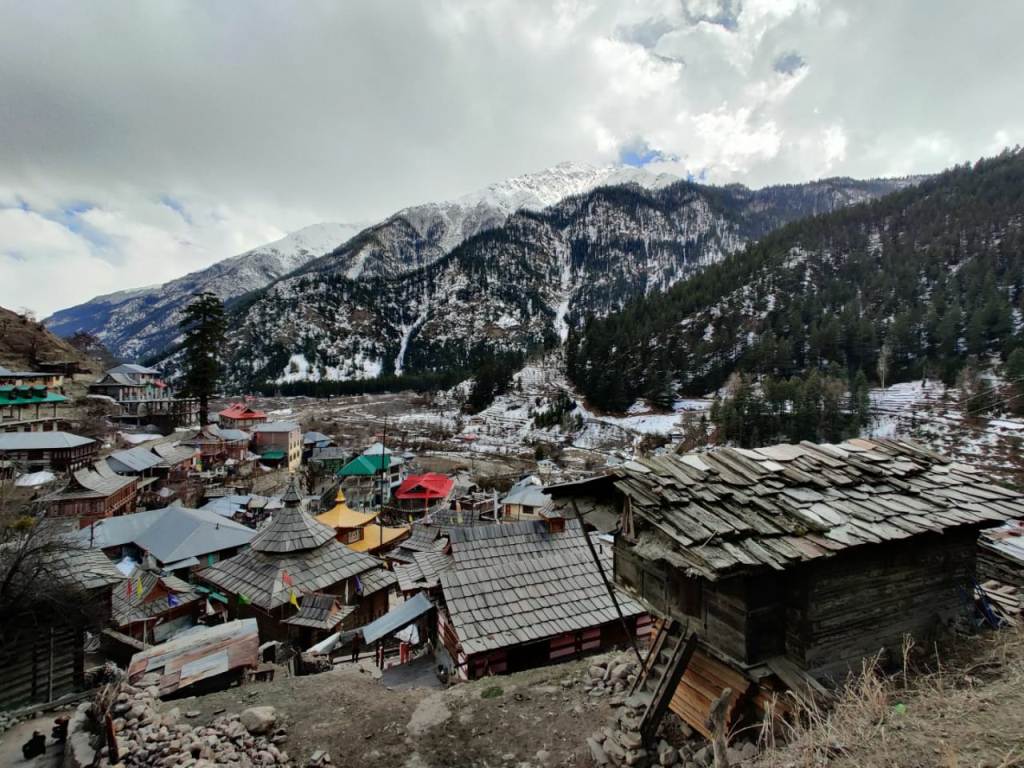 The best time to visit the Sangla valley is between March to June and September to October.
The weather remains most pleasant, there are a lot of activities and festivals that keep tourists busy in these months.
The months from March to June are perfect for outdoor activities. Tourists can enjoy camping in the scenic environs of the Sangla Valley, participate in fishing and adventure activities.
In September and October, the region is bathed in amazing beauty. The relaxed atmosphere of these months is good for hiking and clicking lovely views of the region.
Glossy meadows, flourishing valleys, misty mountains, and autumn blooms make for the most mesmerizing views and picture-perfect snapshots.
It is recommended that one doesn't visit the area during monsoon season as the region is prone to occasional cloudbursts and landslides.
The winter months receive heavy snowfall. Many activities remain closed during this time.
Sangla Valley Weather
Sangla in Spring and Summer (March to June)-
The temperatures in the spring (March-April) and summer (May-June) months range between 8 degrees to 25 degrees. You may experience some snowfall in March but the weather starts to warm up a little in April. In summer, day times are hot but nights pleasant.
Sangla in Monsoon (July to September)-
Monsoon begins in July and lasts till mid-September. The weather is salubrious and the air crisp and fresh. The region sparkles all over with glossy greens and blossoms of beautiful mountain flowers.
Sangla in Fall and Winter (October to February)-
The temperature dips down from October onwards and goes down till -10 degrees in December, January, and February. Fall months from mid-September to October are extremely pleasant and the valley blazes with a fiery bloom of Fall colors. The beauty in the snowy months of December, January, and February is simply ethereal.
Conclusion
To conclude, Sangla Valley is truly mesmerizing. It is definitely worth visiting for its scenic grandeur and ease of accessibility. It offers a quiet reprieve which is a pleasant change from the mad rush of tourist destinations like Shimla and Manali.