"People don't take trips, trips take people"
Do you want to go camping in the valleys? Then there's no better place than the one which holds the same meaning: Dehradun. 'Dera' meaning camp and 'dun' meaning valley. Dehradun is one of the most mesmerizing cities of Uttrakhand whose beauty and feel is sure to make your travellers heart say: WOW.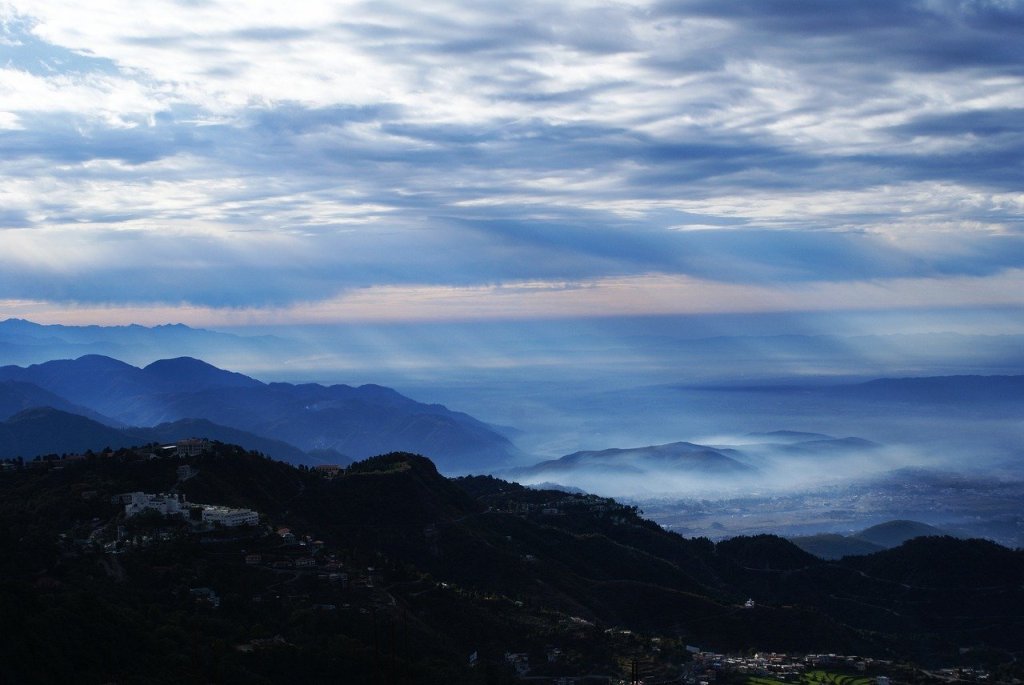 Among the oldest cities in India, Dehradun is nestled peacefully in the mountains of Himalayas, is one of the most beautiful cities in the sub-mountain tracks of India. A city for student and research hubs, this place is home to some of the greatest institutions including the Indian Military Academy. Not only is the air and sky so clear that you would be left wondering if you really are in India, but the starlit sky gives you a stunning view of the mountain top. Dehradun will bless you with various tourist spots from canals, rivers, and sacred temples to waterways adorned with the views of the city and leave you in love with different places around Dehradun.
Some landmarks will blow your mind away but give you peace at the same time, and this city is known for its natural greenery being the best place to explore and find yourself.
There is a different type of atmosphere and feel when you go in winter. The weather is chilly, the trees and places around are covered in mist snow and there's almost a white-magical like picture awaiting you. There'll be Goosebumps down your skin; you huddled up in jackets and woolen clothes, a bonfire lit with a steaming mug, and just untouched natural beauty surrounding you from all the sides.
Why visit Dehradun in winter?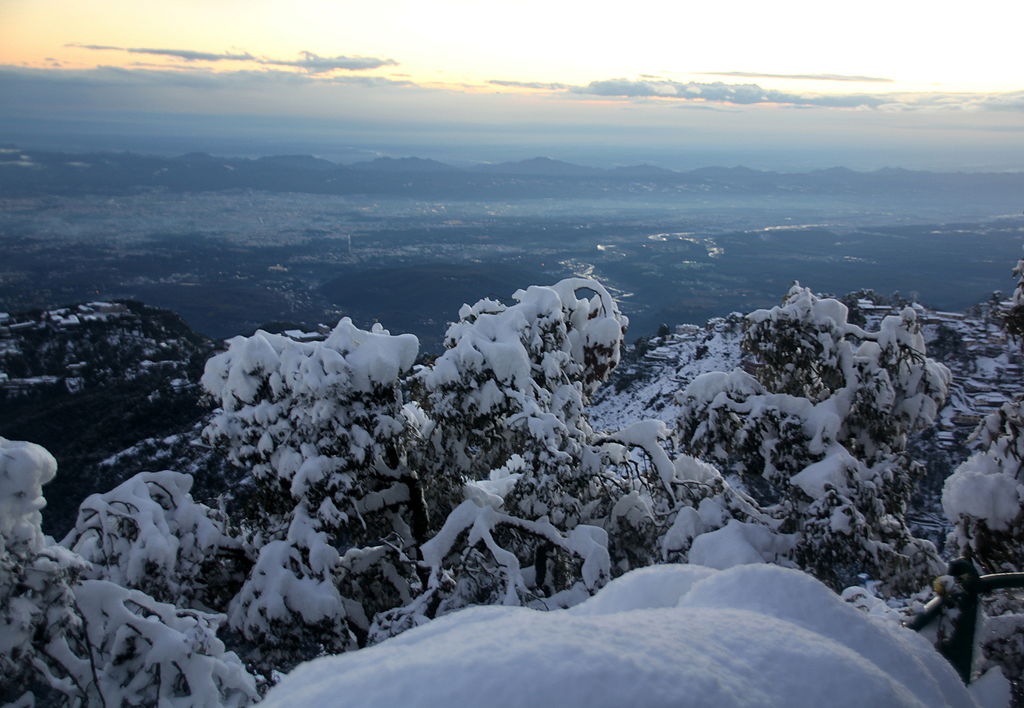 Dehradun is known as the winter capital.
To witness snowfall is a completely magical experience and that is what you'll get to experience at places around Dehradun. The places around this city are covered in snowflakes and there are pure white grains of snow scattered around, adding a touch of magic to those places.
Dehradun in winter makes you easily fall in love with the mesmerizing beauty of the place and gives you an experience that no other weather can.
The entire city is covered in mist and the charm it brings is enough to make you spellbound. If you are looking for a place to celebrate your honeymoon, then this city is sure to take your heart away. With a complete romantic vibe in winters, the frosty days give you the most pleasant and heart-warming snowfalls.
Chilling cold and occasional snowfalls around the winter capital allows you to see the city in a way that you have never seen before. One can explore the sights with the winter sunshine engulfing them amid the natural beauty of Dehradun.
What's the weather and temperature like in the winter months of Dehradun?
It is advisable that you carry warm woolen clothes as the Dehradun winter temperature might get cold and chilly.
The Dehradun winter temperature between December to February is the chilliest yet relaxing one which you won't find in the busy cities we live in.
You can plan your trip in any of these months based on these Dehradun winter temperatures:
Dehradun in December:
The first month of winter in Dehradun is a slightly pleasant and less chilly one. The temperature ranges between 21 degrees Celsius at its highest and drops to almost 6 degrees Celsius at its lowest. The weather is usually cloudy and with you'll be greeted with rainfalls every now and then. December also is the month with the shortest days in Dehradun.
Dehradun in January:
January, like December, is pleasant and enjoyable too but the lowest temperature drops to 6 degrees Celsius and it goes only as high till 19 degrees Celsius. January is regarded as the coldest month in Dehradun.
Dehradun in February:
February is a moderate month, being the last winter month in Dehradun. The temperature ranges between 21 degrees Celsius to 7 degrees Celsius. This month is a very relaxing and soft one, allowing you to enjoy with not too many shivers and Goosebumps down over you.
What are the places around Dehradun which shouldn't be missed?
Dehradun has much more than just beauty and here are some places around Dehradun that are worth visiting and making every moment of yours worth it.
One of the best places to visit near Dehradun is Mussorie and Kempty Falls:
The scene that greets you is gigantic waterfalls thundering off the streams before hitting the bottom and leaving you in a cloud-like daze. These falls hold a lot of value and have been there since almost the beginning, becoming a major tourist spot. A fascinating picnic spot, these milky streams are among those places to visit around Dehradun that are just a 2-hour drive away. At a height of 4500 ft, surrounded by the valley of Mussorie these falls also give you a chance to have a refreshing bath at less than 40ft of the falls and enjoy boating in the nearby pond. You can shop around with a white beauty sloping right behind you.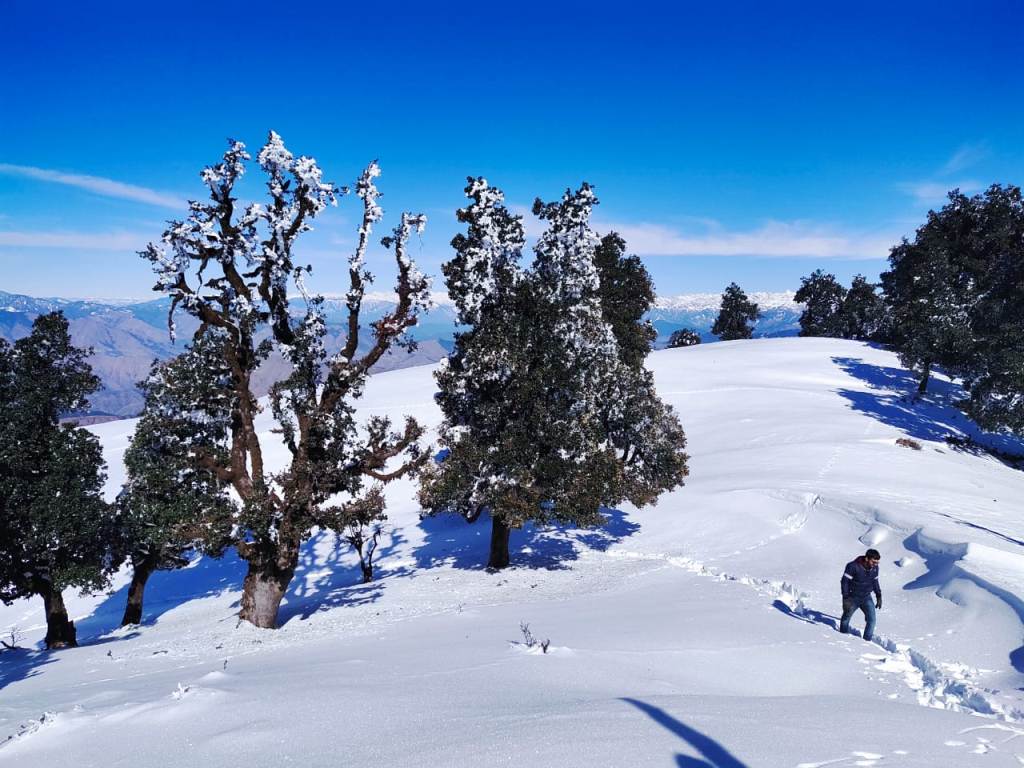 Among other best places to visit near Dehradun is Nag Tibba, meaning the Serpent's peak. The highest peak in the lower Himalayas, this is among those places near Dehradun for a weekend trip that will give you a chance for a perfect trek. Giving you complete different contrasts in landscapes, this trek will give you an adrenaline rush and a feeling of contentment between snow-covered trees and sceneries of high mountain peaks surrounding you. Here, you would also be greeted with one of the happier villages of the Himalayas: The Goat Village. A traditionally curated and crafted heaven in the Garhwal hills, this is a relatively less knower trail but an absolute trekker's delight. If you are one such trekker and nature lover, you get the chance to wander in forests, climb as high up to 6562 ft, see mountains dripped in snow, lie down on soft grass and look up at the starry nights with camping in a place that is village home of the goats. And the cottages and locals there add up extra cherries on your cake.
Another one of the offbeat places near Dehradun is Lansdowne, being one of the quietest and unspoiled hill stations in India. This place is much suggested if you are looking to travel to places near Dehradun for the weekend. The weather in this place is the perfect fit for you to meditate and relax your mind, giving you the scenery of tangy hues of sunrise and sunset in the midst of dense Oak and Blue pine forests. While you are witnessing this place, you can also experience trekking, bird watching, and paddling among the rest. The roads here are well connected with proper transport movement but yet they are remote in their own way.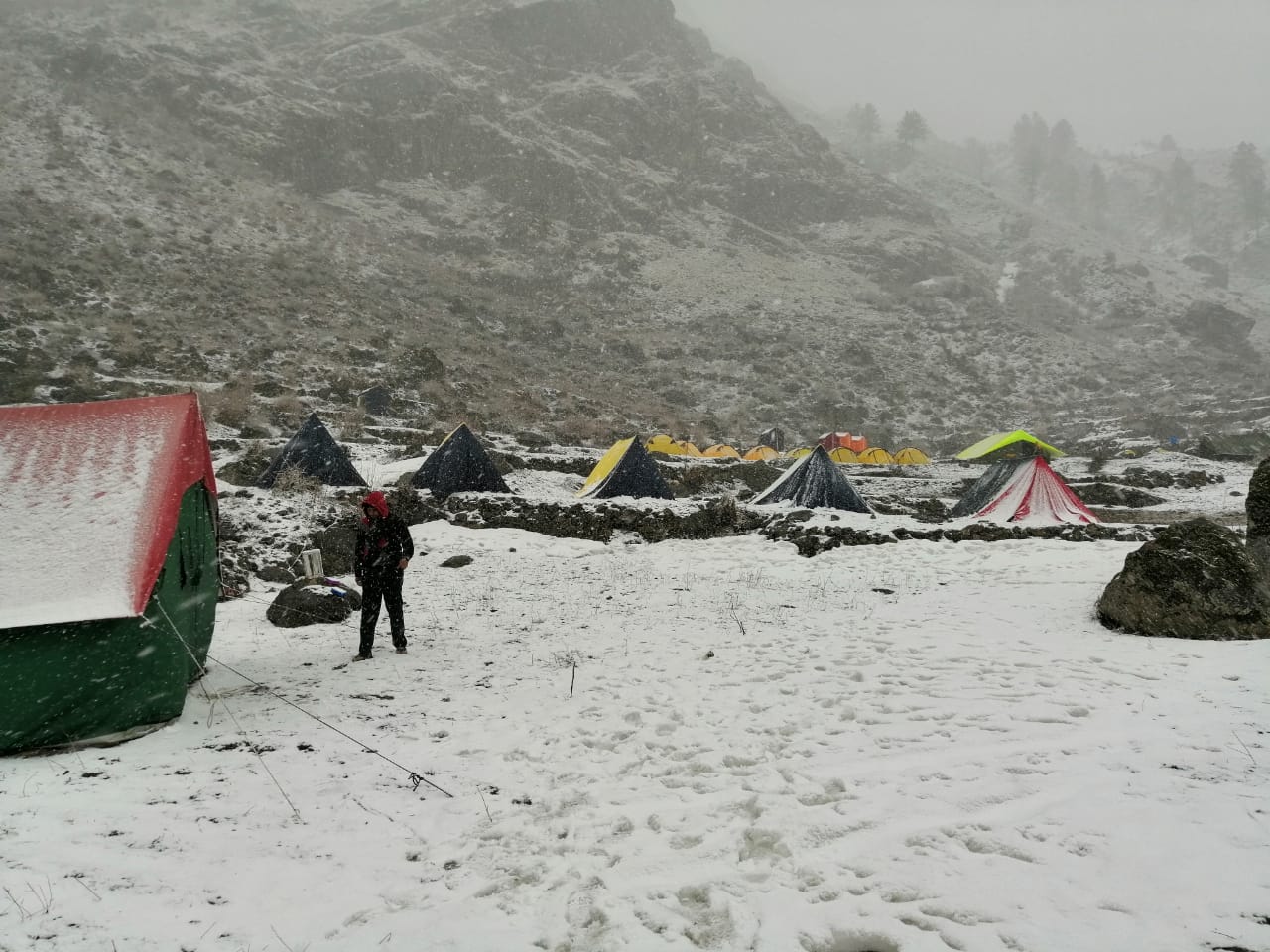 Among other places to visit around Dehradun is Har-Ki-Dun. If you have a passion for trekking and are looking for places near Dehradun for a week trek that leaves you energized and in love with the mountains then this is your place. A cradle shaped valley at the height of 3566 mts, this valley is covered with snow-tipped peaks and alpine vegetation. A beautiful trekking experience that showcases the never seen beauty of Uttrakhand, this trek takes you through one of the most isolated villages of India and gives you the untouched views like that in a canvas painting.
Uttrakhand is home to some of the best treks in India and it just so happens that Bali Pass is one among the best places to visit near Dehradun. In an elevation of 5000mts, this high altitude pass offers unhindered few of the peaks along with full adventure and mystic views making your trip a completely nostalgic one. It is preferable to have a little trekking experience before doing this trek.
Among other places to visit around Dehradun are Rishikesh and Haridwar. Rishikesh is one of the holiest places for Hindus and it is said to have believed that in ancient times, many Hindu sages and saints have come here to meditate in search of higher knowledge. A surreal place to meditate, study yoga, and connect with yourself, the location being at the foothills, Rishikesh is also a starting point of numerous treks. River rafting here is worth experiencing. Surrounded with the forests and the exquisite River Ganges on one side, the Ganga-Aarti is a spectacular view that is not to be missed.
If you are looking for a quest to peace and a getaway then Haridwar does it for you. Known as the Dev Bhoomi and a gateway to the Char Dham of Uttrakhand, this place is also a witness of the Khumb Mela at regular rotations. An abode for the peace of body, mind, and spirit this place is also famous for its source of Ayurvedic and herbal medicines. Center of attraction of learning of arts, sciences, and culture, the holy waters here look absolutely magical with almost a thousand lamps (diyas) and marigold flowers illuminating the waters and making it an extraordinarily exclusive view.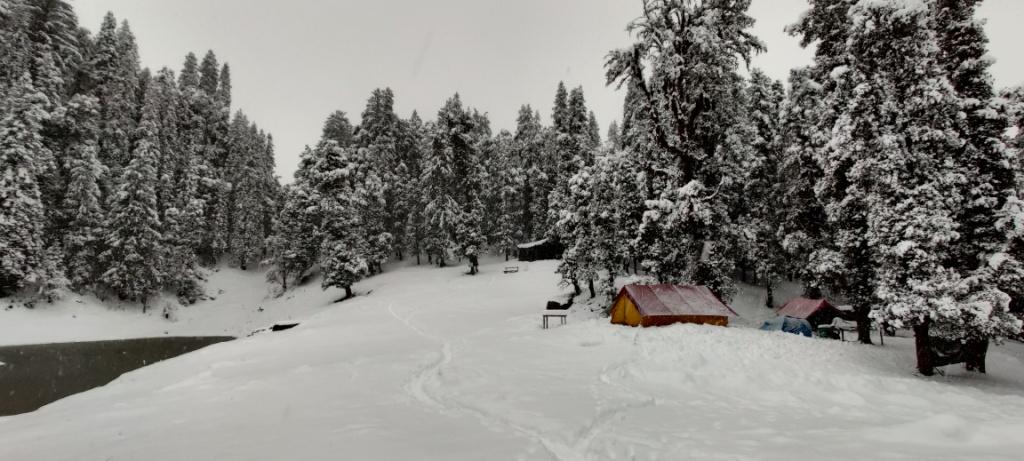 Among another one of the offbeat places near Dehradun is Kedarkantha. Yet another one of not-to-miss trekking experience, this is the best trailed trek in winters. Covered in sparkling snow, this trek gives you a lifetime opportunity to experience life in the remotest of villages in the chilliest of winters. Giving you unmatchable beauty of mesmerizing views of villages, meadows, snow paths, and canvas landscapes of lakes, mountains, and rivers this trek is a sheer delight for the one who wants to feel every inch of the terrains.
If you have made your trip in December then, Dhanaulti is one of such snow places near Dehradun that will leave you stunned with its snow beauty. Among the offbeat places near Dehradun, this point is fast emerging as a popular tourist spot. If you are looking for places near Dehradun for the weekend and you are eager for an enthusiastic trip filled with adventure activities, treks, and a hideaway then this is your place. Away from crowds, busy markets, and people this place is set in the thick forests of Deodars and Oaks with green meadows, towering trees, and a spectacular view of the Himalayan peaks.
India is a land of beauty and magic and Dehradun and the places around it will give you every experience and feel you can have to make you believe that there are unreal beauty and extraordinary magic just in the nature of these places.
Frequently Asked Questions:
Is it safe to travel to Dehradun in winter?
It is completely safe to travel to Dehradun in winter. The roads remain unaffected in winters and the conditions are not harmed. If you have carried woolen clothes along with you then there is safety completely ensured.
Does it snow in Dehradun?
Snowfall in Dehradun is very uncertain. There can be no guarantee if snowfall will be there but there are snow places near Dehradun that let you enjoy the joy of snow. Badrinath, Kedarnath, and Mansarovar are some of the snow places near Dehradun that you can visit to experience snowfall and make your trip a lot more exciting. Adding it to it, if you are out there for trekking then you won't miss snowfall at one of your treks by any chance.
You wanted beauty, peace, nature, escape, warmth, adventure, camping and trekking, lakes and rivers, mountains, and trees. Might I go on or do you now know that Dehradun and the places around are waiting for you with every one of those things?
It's Simply Heaven