Trekking in itself encloses a variety of immeasurable emotions and experiences. It is one of the best introduction to the mountains that anyone can get. Though walking for long hours, tiring yourself, climbing up the mountains and much more stuff could be really dangerous and exhausting yet it's worth all these efforts because when you are surrounded by the most amazing mountains, the experience is surreal.
Trekking in India has a long history and so is trekking in the Himalayas. The Himalayas have a range of terrain levels - some are real high while some are not that high but yet the weather at these places is always a challenge hard to cope with. We can start with the easiest trails which is the foothills because they are generally easy and do not have much elevation. However, on ascending higher, the paths become tougher and more challenging. As time has passed there has been very discoveries related to new paths for trekking. But trekking in India for beginners can be tough without any perfect guidance and necessary equipment.
Here are some of the best treks in India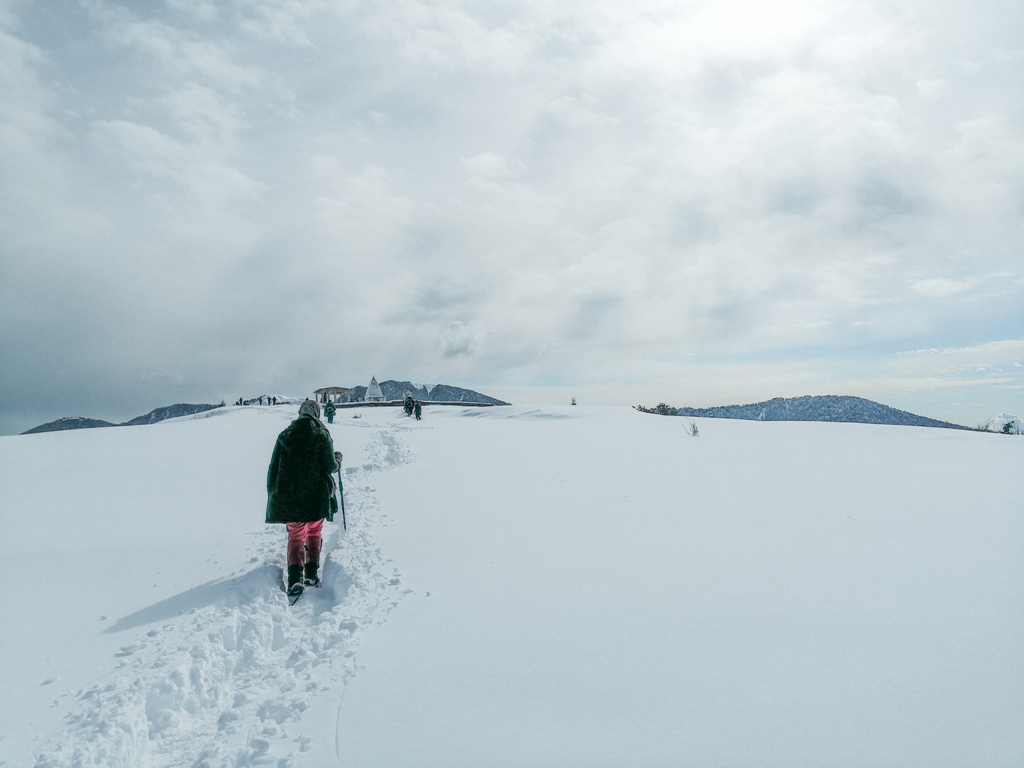 Let us begin with one of the easiest yet most fascinating and extraordinary trek of India. Different from others, this trek is open from December to march. The Brahmatal weather at this time is around is usually very pleasant. Though the best time to visit this place is September to April as the weather is much more pleasant. The difficulty level can be said as 'Moderate'. This is the place where Lord Brahma meditated and some of the main attractions are the peaks of Nanda Ghunti, Chaukhamba, Mandir, Neelkanth, Mana, Trishul, Hathi, Ghoda, etc. The journey begins from Kathgodam and from there you can drive to Lohajung which is a 225 km drive and would take you approximately 8-9 hours. From there you would start your 6 km trek to Bekatal via Mandoli village which would take another 4 hours. After a night stays in your tents at Bekatal, start with the 8km trek to Brahmatal which is situated at a height of 3,400 m. Brahmatal trek best time is from mid-November to March but if you want to see the snow you need to visit in mid-December.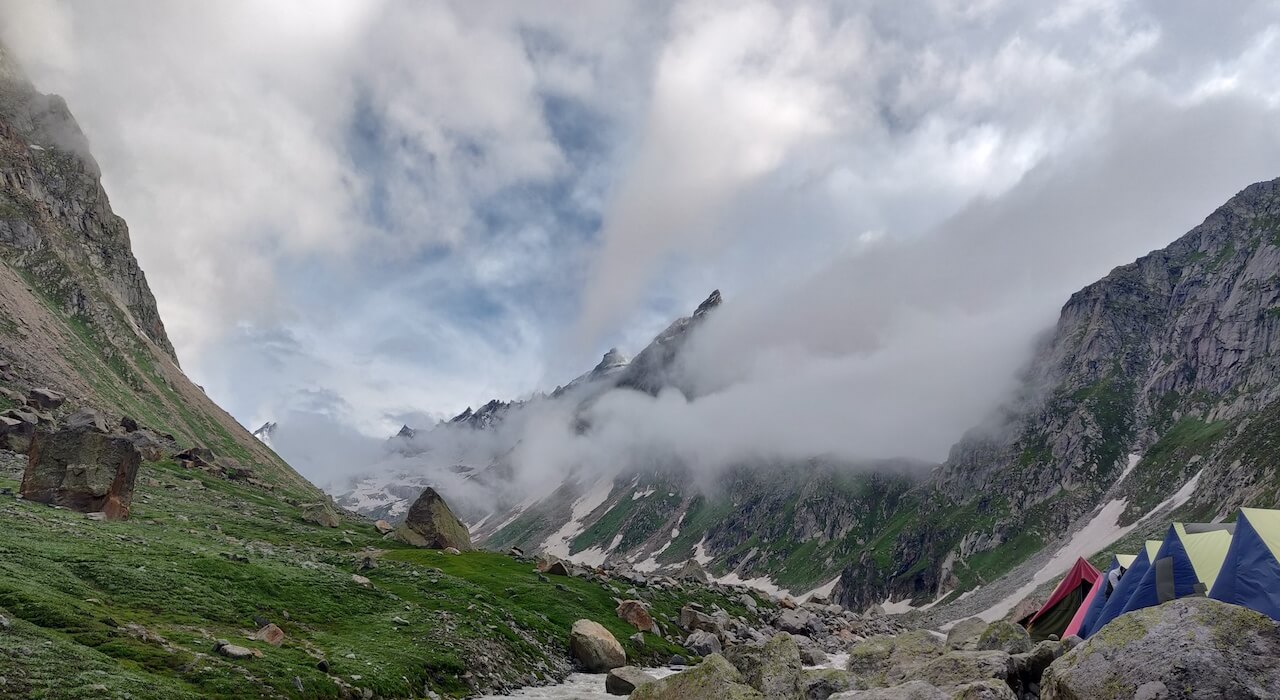 Manali is one of the best trekking places in Himachal Pradesh as it has one of the highest altitude and mountainous terrain. Manali is located on Beas river at an elevation of 6725 feet above sea level. Trekking in Manali would be an experience of a lifetime because Manali is the house to the most adventurous and best treks in India like the Hampta Pass trek, Beas Kund Trek, Pin Parvati Trek, and Bhrigu Lake Trek. The Hampta Pass Trek is one of the most visited treks ever because of its drop-dead gorgeous views. The Hampta Pass trek starts from Manali then Jobra and then it would take you to Chika which is located at a height of about 10,100 feet. While trekking you would encounter a lush green stretch on your side. One can see Dhauladhar Ranges at Chika. The temperature usually in the day is 13 degrees Celsius to 18 degrees Celsius while at night it ranges from 0 degrees Celsius to -7 degrees Celsius. The ideal duration is around 4 days since the trekking difficulty level is regarded as 'Moderate'.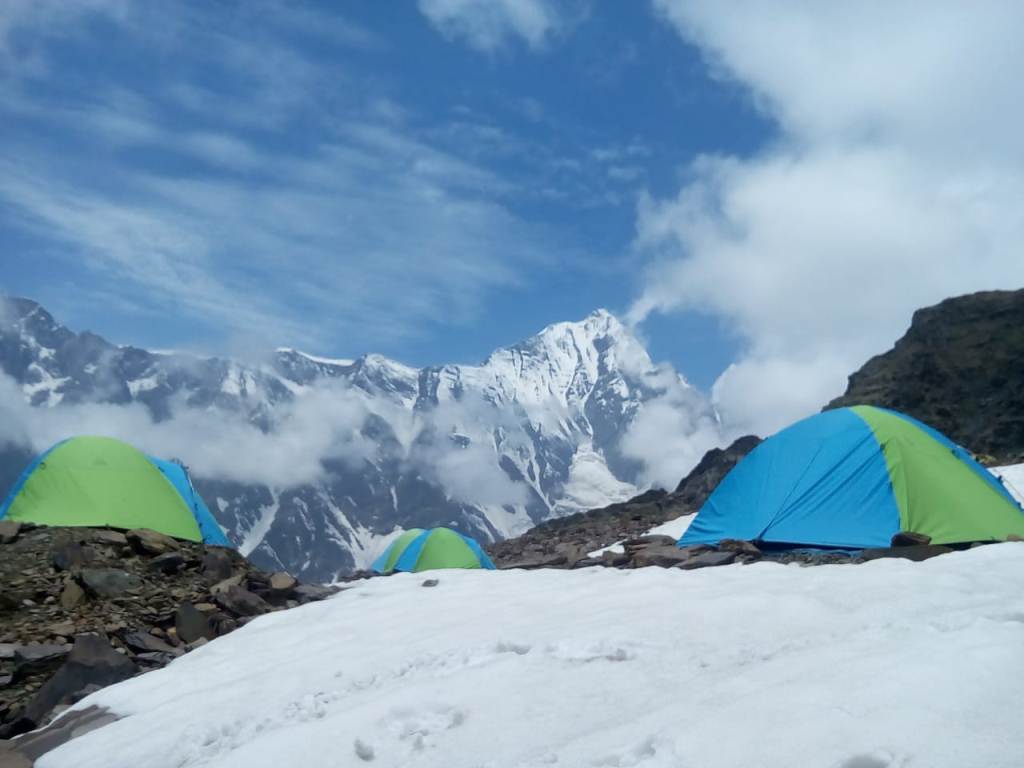 This is another trek which has its roots from Manali. I am amidst the mountains of Himachal Pradesh at an altitude of 3,700 meters. This place is sacred as Beas river is the water body where Sage Vyas use to take bath while he meditated. The trek for Beas Kund begins from Solang Nallah which is a popular destination for skiing and paragliding in Manali. The trek would then pass through Mesmerizing meadows of Dhundi and Bakarthach taking you to your ultimate destination of Beas Kund that has some majestic peaks like Hanuman Tibba, Friendship Peak, Shitidhar, and Seven Sisters. You would reach Beas Kund glacier which is the birthplace of Beas river. The best time for this trek would be May-June and September-November. The difficulty level of this trek is mostly graded as 'Easy' by fellow travellers.
Kothaligad Trek
This trek is located in Maharashtra in Peth, around 89 kms from Mumbai. If you ever need a getaway weekend, this is the ideal spot. This place is actually a peaceful meditation ground for all those regular employees working 9 to 5 in Mumbai and who just need some alone time to get their minds straight. The trek starts at the base of the hill where you would see a few huts and houses and along that is a small pathway that leads to the fort. When you are climbing you would also find some caves in the midway across the steps. Follow these steps to get straight to the Kothaligad fort. The scene from the top of the fort is picturesque. Also, you would find here some carvings of Hindu gods on the rocks and a waterfall that is worth seeing during the monsoon. So the best time to visit this place is during the Monsoons.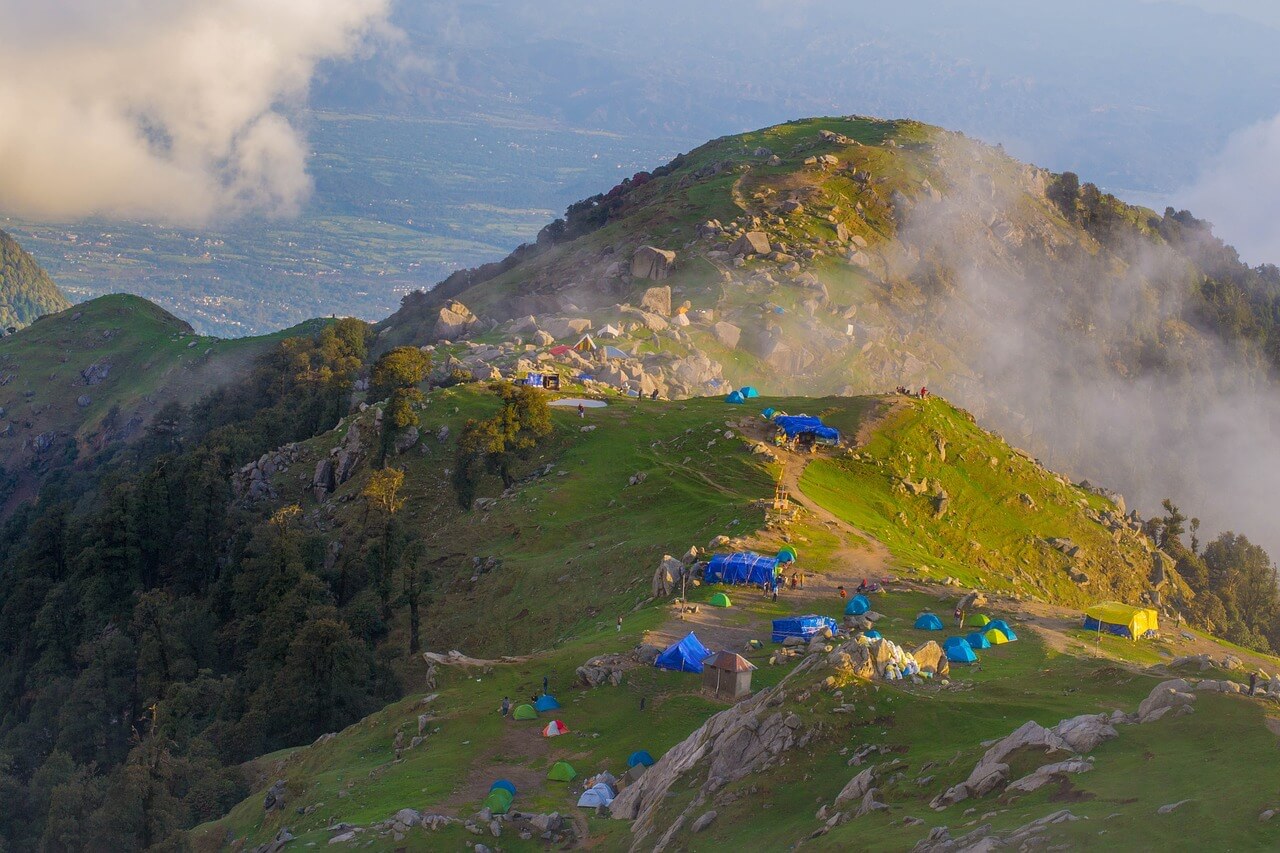 This trek has its own charms. Though believe me trekking till the top is not a piece of cake because I got too very exhausted and had breathing difficulties but, hold on, the beauty of those Dhauladhar Range that you witness from the top are breathtaking. It is situated at a few kilometres from Dharamshala at an altitude of 2828 m. The trek to Triund can either be started from McLeodganj or Galu Temple (Dharamkot). You can take a taxi from McLeodganj to Galu Temple that is approximately 9-10 kms. After that, you can start with the trek from Galu Temple to Triund top that is 7-8 kms. The first half of the trek is a gradually inclined walk but the last 2 km from Snowline Café has a vertical climb all the way till Triund. The sunset at Triund top makes all of your effort worthy. Since June 2019 camping at Triund top has been banned due to environmental issues. Though if you are tougher than others you can even opt for another trek rote which goes via Bhagsu Fall and Shiva Cafe and is much more challenging.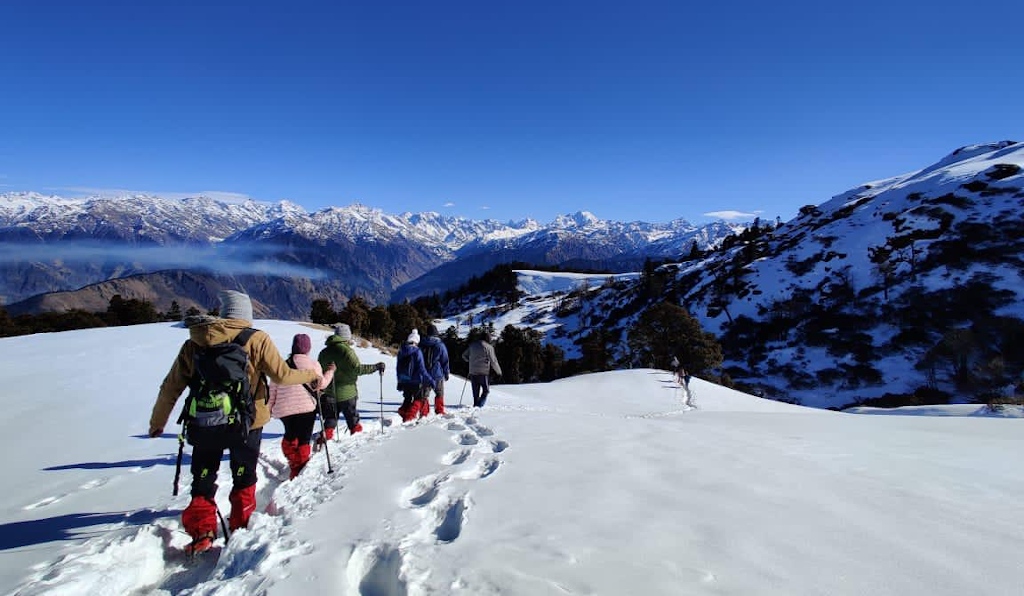 This trek place is based in the west district of Uttarkashi in Uttarakhand and so is known for being one of the easiest and best treks in India and thus receives a lot of tourists in a year. The most fun fact about this place is that it's covered in the snow till the end of April so you can have your Summer Holidays getaway here perfectly as it would be a heat escape from the hot metropolitan cities that we live in. Kederkantha temperature is usually very pleasant and ranges from 20 degrees Celsius -28 degrees Celsius in the daytime. You get a golden opportunity to explore the exotic flora and fauna of the protected area of Govind National Park. The difficulty level of this trek is usually determined to be 'Moderate' yet it would take 6 days as the trekking distance is around 20 kms. The trek starts from Sankri in Uttarakhand which has beautiful campsites, snow-covered pine forests, 360-degree view of the Himalayas. From Sankri we proceed to Juda ka Talab which is a 5km trek. Juda ka Talab weather usually ranges from 10 degrees Celsius to 20 Celsius hence pleasant. From Juda ka Talab we need to trek to Kedarkantha base camp which is 4kms. After reaching the base camp we would proceed to Kedarkantha ( Har gaon) which is another 6kms trek. This trek would help you witness some Godly peaks like Swargarohini, Black Peak, and Bandarpoonch. The best time to visit this marvelous place is when the snow is on fleak i.e, December to February.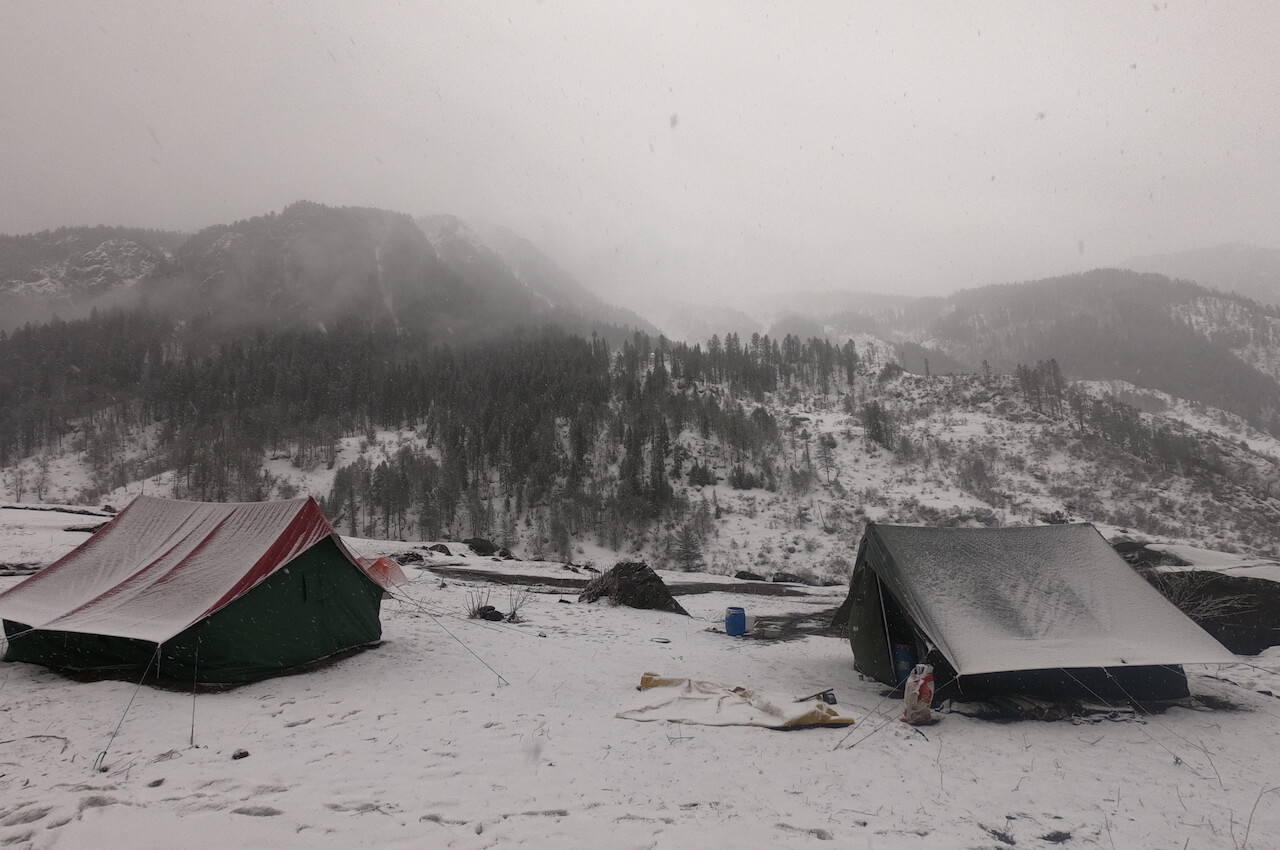 Have you ever seen an Indian version of Wonderland? It is a stairway to heaven as it is a cradle shaped beautiful green valley which is mostly abandoned. It is 3,556m above sea level and mostly referred to as "Valley of Gods". This trek has the views of some of the most mesmerizing glaciers like Jaundhar glacier and Swargarohini group of peaks. Also, Har ki Dun is the main source of the Yamuna River System. This trek is a bit more difficult than the other ones as the total trekking distance to be covered is 44 kms. We start from Sankri which is an 8-9 hours journey from Dehradun as it is at a distance of 200 kms. From Sankri to Taluka is a 12km drive and from Taluka, the trek starts for Seema/Osla which is 14 kms away. Then the next step is to cross a giant bridge at Seema and then head for a 12km trek to Har Ki Dun. The best time to visit this place is between September to December. Har ki Dun temperature at this time ranges from 2 degrees Celsius - 19 degrees Celsius.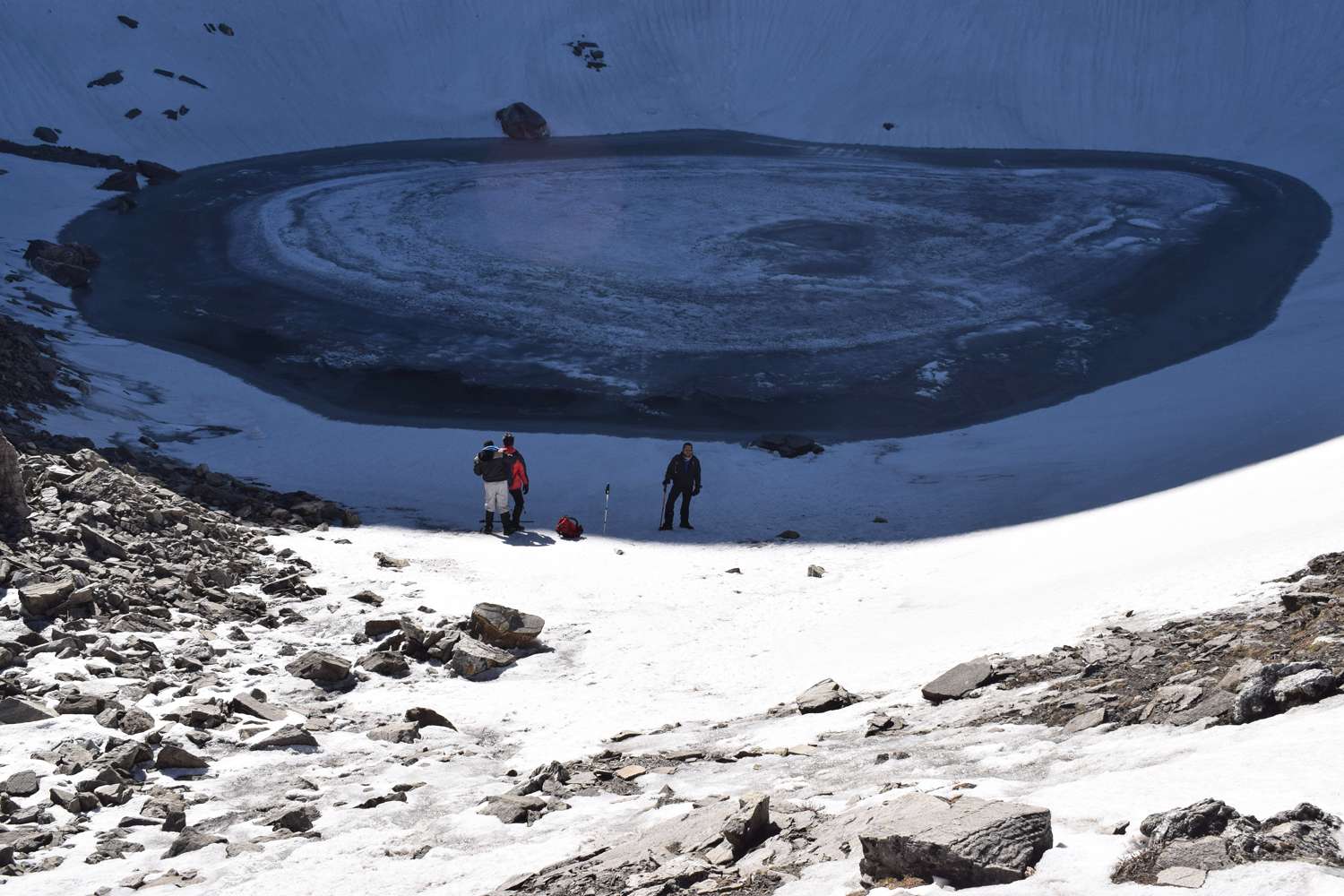 This is one of the most popular treks of all as it is a popular glacier lake. The popularity of this lake has a dark secret behind it of the existence of 500 human skeletons that were found at the edge of the lake. This trek gives you one of life experience as it has the culmination of meadows, mountains, dense forests and brooks. It exists at a distance of 217km from the most famous honeymoon destination of Uttarakhand which is Nainital. This is more difficult than any other trek mentioned above as it is at the height of 15,755ft. This place is amazing because you get views of peaks like Kedarnath, Chaukhamba, Neelkantha, Trishul & Nanda Ghunti. This trek would take you approximately 9-10 days. You would start the trek from Lohajung to Tolpani which is 11kms. Then after reaching Tolpani you further trek to Patar Nachauni which is 12kms. You can rest at Patar Nachauni for a day and then resume your trek to Bhagwabasa which is further 4kms. After reaching Bhagwabasa you trek to Roopkud Lake which is a 3.5 km gradually up-hill climb from Bhagwabasa. And if you still have some energy left you can further trek for half an hour to the highest peak point of Roopkund Lake trek Junar Gali. The best time to visit is from May to June and also from September to October.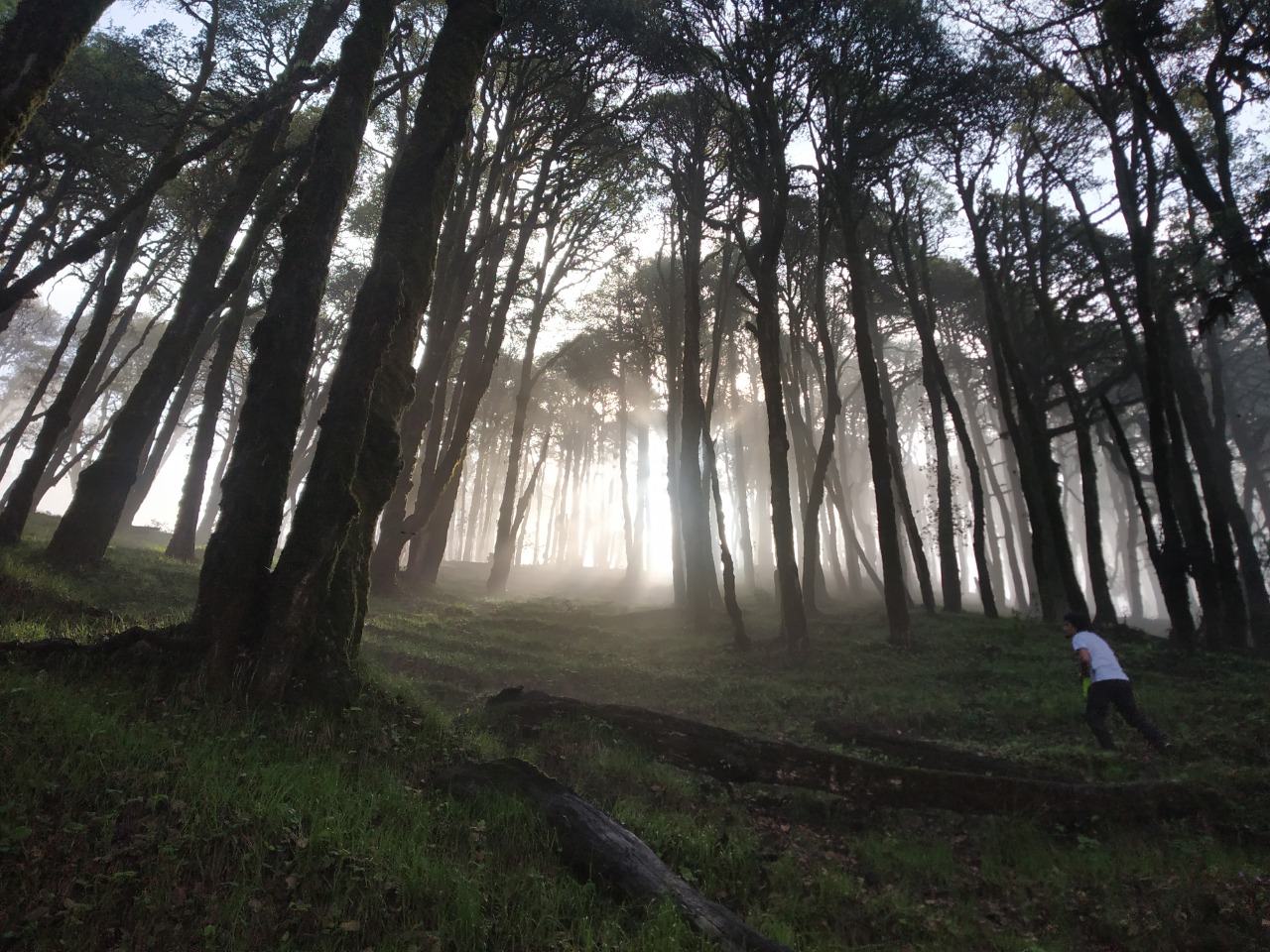 This trek is one of the most sought out treks for the Delhites as it is one of a kind and the best weekend treks from Delhi. This trek is not very difficult as it is not very far away from Mussorie, Uttarakhand. This trek leads you to the Serpent's Peak which is a very beautiful place because it takes you from thick jungles and meadows which is a unique experience due to the serene and peaceful atmosphere experienced. This place is flushed with rich flora and fauna along with some beautiful high peaks like Swargrohini peak, Srikantha peak, Bandarpoonch peak, the Gangotri group of peaks, Kedarnath peak, Doon valley and the snow peaks of Changabang. While the trekking length is approximate 16kms you come up to the altitude level of 9,915 feet above sea level which is really high. Now, apart from views of the Himalayan range peaks, one can also experience an amazing sunset view. The trek starts from Pantwari village which is approximately at a distance of 85kms from Dehradun which can be covered by a taxi in 5-6 hours. From Pantwari the trek starts to Nag Mandir which is uphill and would take approximately 4-6 hours. After reaching Nag Mandir you could stay there for the night and then resume your trek to Nag Tibba Summit from the other day. I would take you 3 hours as it is a 4km trek. This trek is perfect in all weathers so you need not worry. Just pack your bags and head to Nag Tibba when you are bored seeing the skyscrapers in your city and want some fresh and scenic sunsets.
The Phuktal Monastery Trek
All those faint-hearted people just scroll out this one because this trek is only for those who have the courage to face a lot more difficult challenges that they could ever imagine. This trek is hidden in Ladakh ( Jammu and Kashmir ). It is a hidden beauty and has not been explored very much because it is secluded from the whole region and can only be reached on foot. The monastery is shaped like honeycomb settled over a cliff over the Tsarap River. Being so far away in the corner of the world this trek takes you from some of the unexplored regions of Zanskar Valley and leaves you spellbound with some divine solitude that you always wanted but could never have.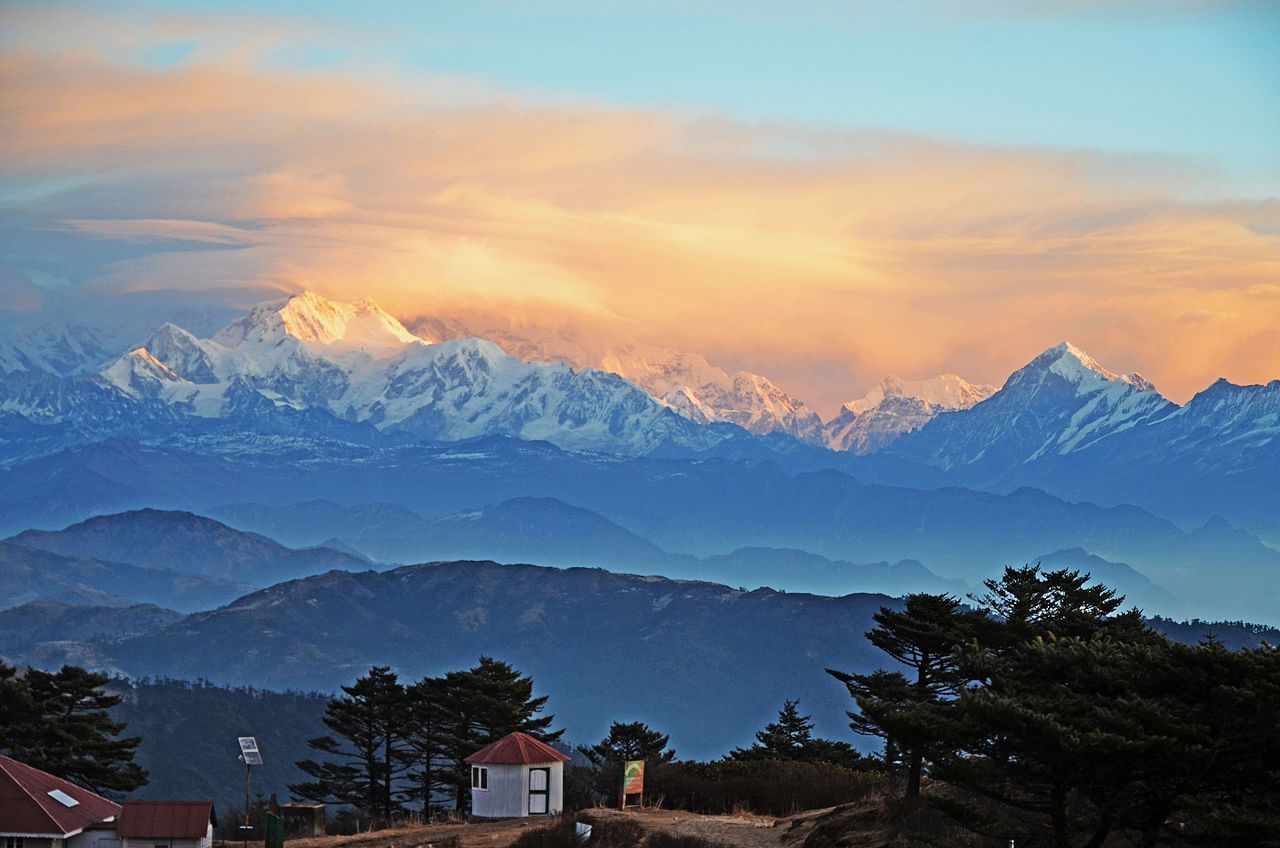 Sandakphu is regarded as the highest peak in West Bengal and apart from that, it offers extravagant views of other high peaks of Nepal to Bhutan and farther east to Tibet. This trek covers a total altitude of 11,929 ft and is located in the Darjeeling district. This is usually known as Trekkers Wonderland. Though it's not that easy yet it would give you a glimpse of the Everest, Kanchenjunga, Lhotse, and Makalu along with a diverse range of flora and fauna. The total trek is 46kms and can be covered in 6 days. While on this trek you go across the Singalila range and can also cover the Singalila National Park. First, you reach Bagdogra Airport or NJP railway station. From there you can hire a taxi or rent a car to Kopidana which is at a distance of 84km and will take you around 5-6 hours to reach there. From Kopidana the trek starts for Tumling. The total distance from Kopidana to Tumling is around 11km and this trek would take you approximately 5-6 hours to cover. Next day early morning you can begin your trek from Tumling to Kalapokhri which is at a distance of 14km and would take approximately 6-7 hours. The next day head to Sandakphu which is at a distance of 6km and would take 3-4 hours. Here you can also see peaks like Makalu, Lhotse, Everest, Nuptse, Baruntse, Chamling, Chomolonzo, Machapucchare, extending to the Annapurna family of peaks broadening out to the West. With a magnificent sunrise the other day you can start your trek to Sepi which is a small secluded village. You would pass through dense forests while trekking which is the house to Red Pandas and Bears. You would cover a distance of around 15 km and it would take you 6-7 hours. If you want to get a view of blooming Rhododendrons and Magnolia you should visit this place in the spring season.
Chopta Chandrashila Trek gives you a window into Himalaya's spring color vibrancy. This Trek is very much loved and appreciated by all the goers. Chopta Valley is at height of 7,800ft and surrounded with a dense oak trees forest. You will be surrounded by huge Himalayan peaks like Nanda Devi, Trishul, Kedarnath, Bandarpunch, etc from all sides. The Chandrshila trek is open year-round and you can visit it whenever you want through autumn and winter treks are most popular. In summers the Himalayas are distinctly visible and the cool breeze can felt early in the morning and in the late evening though you must carry light woolens. Although you would find that in monsoons the trek would become challenging and there are chances of getting roads blocked for a couple of hours due to landslides yet the scenic and picturesque beauty of Chopta in monsoons is worth taking thousands of risks. During winters the region gets covered in snow and the accommodation options are also restricted to few. With much more difficult trek in winters yet you would find that Chopta looks best in the winter season. This trek would take approximately 5 days and would make you see nature's hidden beauty. The base point of this trek is Haridwar and the journey starts from here. Once you reach Haridwar you can take a train to Sari which is 190km away and would take approximately 7 hours to reach. After reaching Sari the trek begins to Deoriatal which is 3km away and would take just 1 hour. From Deoriatal the main trek starts from the next morning to Baniyakund which is 16kms away and would take 7-8 hours. You would experience some beautiful sites of mountains in Garhwal and Kumaon like the Nanda Devi, Nandaghunti, Kamet, Dronagiri, Trishul, Chaukhamba, Kedar dome, Thalaysagar, Gangotri ranges, Jahanukut, etc. After reaching Chopta you would get a view of the Chandrashila awaits on the other side of the forest margin. If you are lucky enough you can also spot red fox and other small wild things. You will experience a crystal clear lake at Deoriatal and murmuring Waterfalls, lush green meadows, and mountain goats. If you get fortunate enough you can also get a glimpse of an ancient culture of local people.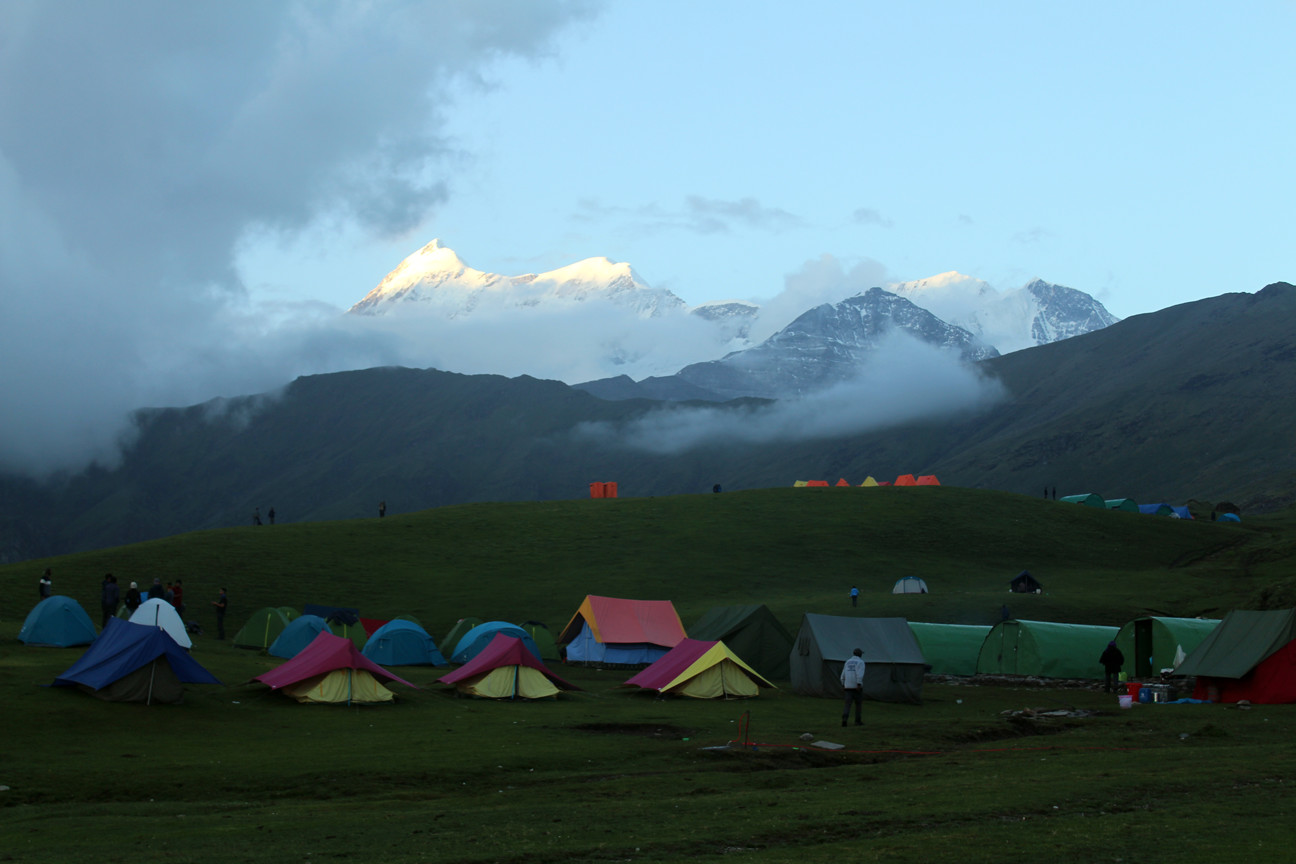 This trek is one of a kind as it is known for being the most beautiful and easiest for the beginners. It is located in Uttarakhand at a height of 12,100ft. You would get to experience the beautiful meadows and uplands. Bugyals are actually the grassy uplands that are made in mountain laps where shepherds take their herds in summer days before the winter snow covers the whole place white. On the other hand, Dayara is lesser-known Bugyal as it is accessible from Uttarkashi by just a short and crisp trek but it is one that pays off magnificent rewards. This trek can be visited round the year except for monsoon. The winter months experience a lot of snow lasting from December till April. The base point of the trek is Dehradun. From Dehradun you can head to Natin village which is a 6-7 hours drive and at a distance of 180km. From Natin you trek to Gui that would take approximately 4-5 hours and it is a distance of 3.5km. The next day trek starts from Gui to Chilapada which is at a distance of 3kms and would take you 2 hours. From Chilapada you would trek to Dayara and that would take you 6-7 hours as it is at a distance of 6km. This path of the trek then takes you to the Gidara pass. This Gidara Pass distinguishes ways to Pichkiya and Gidara Bugyal. This whole trek would take you approximately 6 days.
Khar Myundari Trek
This trek is a short one and starts from Manali and is elevated at a height of 10958 ft. This trek counts as one of the prettiest plains areas near Manali. It would offer you some great views of the Kullu valley along with a peaceful campsite next to a lake. The base point is Manali and from Manali, we drive to Setan which is 30 minutes away. Since this is a small trek it is usually very easy for the beginners. From Setan we start our trek to Khar Myundari which is a 5km trek and would take you approximately 6-7 hours. You would be right in the lap of nature and could enjoy every view and even eat some fresh fruits from the trees. In this trek, you would get to experience some of the one time events in your lifetime like the trail takes you through thick deodar and pine forests and beside a stream, while all along, there are beautiful views of the Kullu valley. You will get the opportunity to camp beside a lake in Khar Myundari and get beautiful views all around. Also during the apple season, you would get to pluck crisp sweet wax-free apples from trees.
Matheran Trek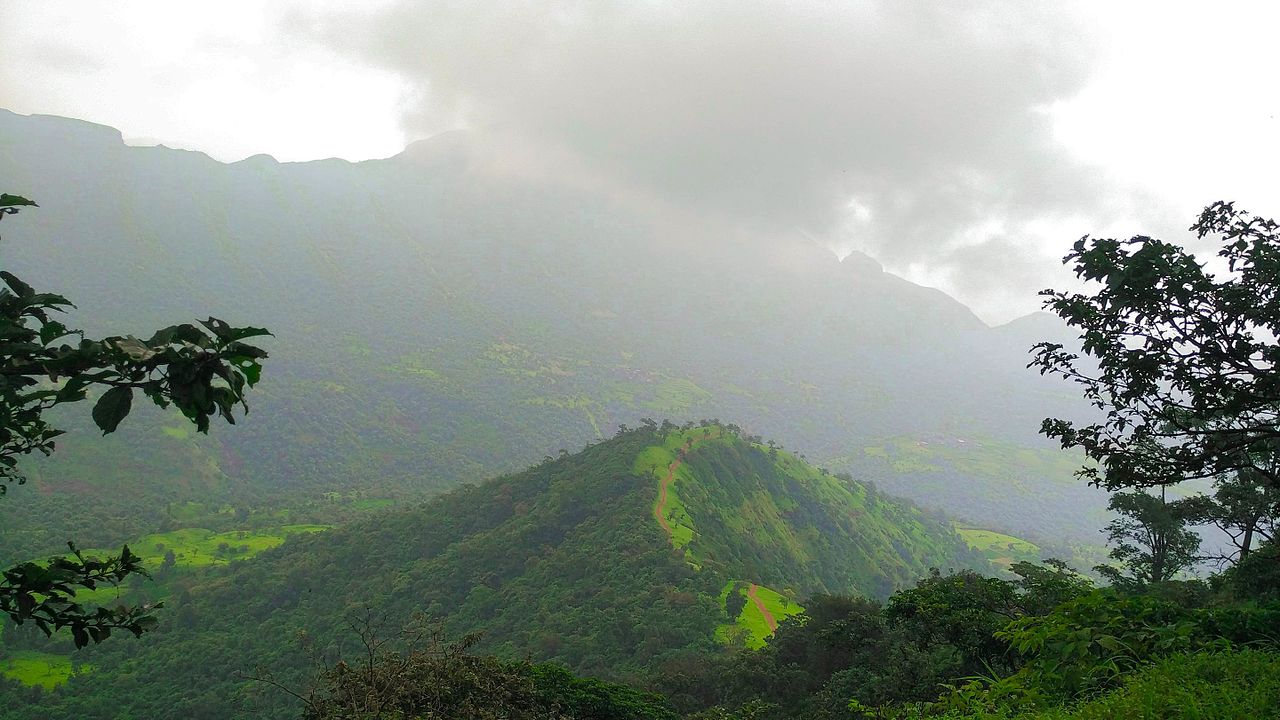 So out of everyone reading this article, I know that 80% of you would know about Matheran. It is one of the most hyped yet most liked trek by the trekkers. Though it is at an average height of approximately 2,506ft so it just takes 1 day to complete and thus it is the best trek for weekends. Matheran is famous for its amicable climate and various trekking trails as there are almost 28 view-points scattered all around the place. The most unforgettable things about Matheran is dense forest and the cold waterfalls nearby, especially in the rainy season. The beauty of this hill station gets doubled in monsoon with gushing waterfalls and more greenery. Matheran has been regarded as truly The Best Hill Station in Maharashtra. It covers an area of 8 square kilometers in Sahyadris. Garbett's point is located on the South-west side of Matheran with a grand view of the plateau. The base camp of this trek is Bhivpuri Railway Station. After reaching there you can start your trek for Garbett Plateau which will take you approximately 5 hours to reach. From Garbett Plateau reach Matheran which would take you another 2 hours. On reaching Matheran you would get to experience the divine beauty of flora and fauna with a stunning waterfall and get ready to be astonished by the scenic appeal and the tranquility of this entire place.
Sela Pass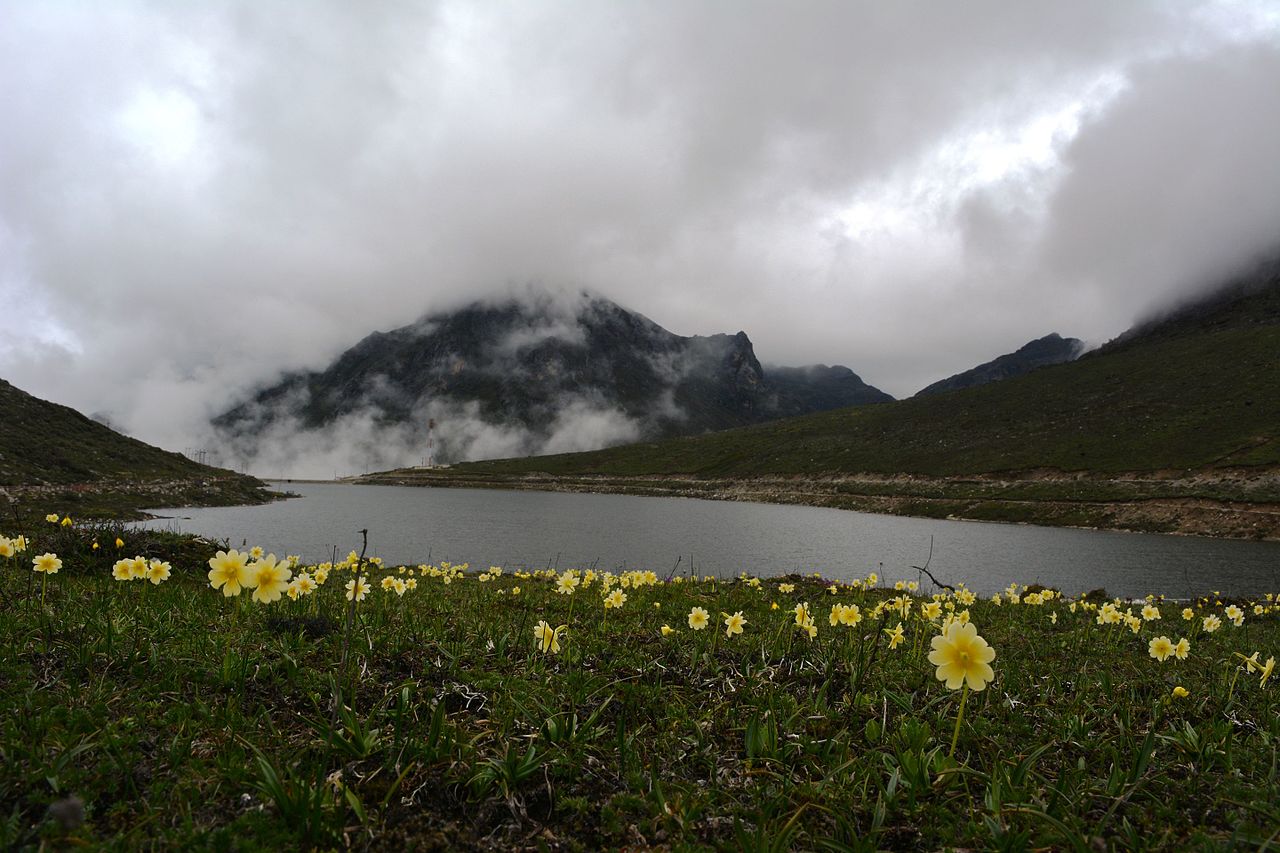 A breathtaking place in Arunachal Pradesh elevated at a height of more than 13,000 ft. Out of all the high mountain passes that Arunachal Pradesh has, Sela Pass stands out as one of the tallest. Though the pass is open all through the year yet it is advised not to visit in the winter season due to heavy snowing which ultimately leads to its shutdown. It is located in the Tawang district of Arunachal Pradesh and thus it connects Tawang to the rest of Arunachal. Once you reach Sela pass you can visit the Sela Lake and experience a breathtaking view of the snow-clad mountains. Apart from that, you can also experience the famous silk route on your way to the pass. You can pass through traditional Monpa villages where you can interact with villagers and get insights into their social set up. You can also visit the local monastery, school, etc and at the same time get a gorgeous view of Gorichen's peak which is the Highest in Arunachal Pradesh. The base camp of the trek is Tezpur which can be reached either by train or flight. After reaching Tezpur you can drive to Bomdila which is 151kms away and would take approximately 4-5 hours. The trek begins from Bomdila which also has Bomdila Monastery. You would trek to Pangam which is 8kms and would take you 3 hours. The next day trekking starts from Pangam for Langam passing through Semnak and also dense bamboo forests. The village of Langam is 11kms away which would take you 6 hours to reach. The next day starts from Langam trek starts which is a mixture of the farm road, paved ones, and village trail. You would get to experience an astounding view of Mt Gorichen - the highest peak in Arunachal Pradesh and also other peaks from the village. You would reach the village Namsha in 6hours. After reaching Namsha another 40 mins of the hike down would take you to another monastery but smaller. Passing through the village of Khalebok and some thickly wooded mountainside you would reach Sangit and from there you have the option to drive off to Dhirang which would take you a total of about 3 hours where you would rest overnight. From Dhirang the next day drives off to Sela Pass from where you can get majestic views of the Gorichen peak and also descend to the Sela Lake where there is a war memorial dedicated to army man Jaswant Singh. This whole trek of Sela Pass would take approximately 4-5 days yet would be successful to give you a once in a lifetime experience that you would forever miss.
It doesn't matter what trek you choose but you need to be very careful while choosing your shoes. Some of the best trekking shoes are Salomon Men's Hiking Shoes, Adidas Terrex Fast R Gore-Tex and Adidas Outdoor Terrex Free Men's Hiker Boot.
Written by Parv on 21-Sep-2019