India is a country that can boast diversity in all its quarters, from culture to cuisine, language to lifestyle, and most importantly, the landscape. No two destinations in the country are the same and each one of them brings a terrific lot to the table in terms of natural beauty and cultural heritage. Come winter, most of these places are thronged with travelers as this is the perfect season for travelling and trekking in India. In this article, we will discuss the top 25 destinations to visit in winter, which are full to the brim with pleasant surprises.
Places to escape to in winters
From the north to the south, there is no dearth of marvelous locations to make your winter holidays memorable. To begin with, there are numerous hill stations all across the country which present a perfect backdrop for your trips, such as Nainital, Mussoorie, Shimla, Manali and Dharamshala in Northern India, Gangtok, Shillong, and Darjeeling on the eastern side, and Coorg, Puducherry, and Munnar in the south. While many people try and avoid seaside locations during the cooler months, if you are an adventurer in heart, there are certain beach destinations like Kovalam, Alappuzha, Goa, and Rann of Kutch that can do wonders to rejuvenate your body and mind from the monotony of your everyday life.
For those deeply interested in the history and heritage of our country, cities like Jodhpur, Udaipur, Mysore or Hampi are perfect to visit during the winter as well. Each of these places has something very special to offer as a wintertime destination in India. They not only render a fascinating and enriching experience but also promise brilliant weather which is perfect for trotting around and soaking in the entire experience.
How to backpack
India being one of the largest countries of the world, is perfect for exploring on a backpacking tour. It makes things much easier and also allows you to travel on a budget. However, there are certain things that you need to keep in mind and try and stick to if a backpacking tour around India is what you have in mind.
Since winter in India is a popular time to travel, pre-book some of your tickets and accommodations so that you are not stranded in the middle of anywhere. However, allow your itinerary to be flexible whenever possible. Backpacking means sudden and unexpected situations might raise their ugly heads, and you will need to be prepared for them.
Try and avail public transportations, eat the local food and stay in cheaper hotels or homestays whenever possible. It will not only allow you to stay within budget but also help you soak in the ambience of the location you are in completely.
This one definitely goes without saying – pack lightly and only the essentials. The more you pack, the heavier it will be for you to carry and the longer it will take to repack every time. Also, keep in mind the airport allowances if you are taking frequent flights.
Why winters are the best time to travel
Summers in India are world-famous for their sweltering heat and over the top humidity, which makes it difficult for tourists and travelers to enjoy the destinations comfortably. Summer is followed by the southwest monsoon, which only contributes to the humidity. Moreover, rains are heavy and frequent in most parts of the country, which makes outdoor trips quite a challenge.
The winter season, on the other hand, is the most ideal time to trot around the different cities in India. The downpour of monsoon leaves nature pretty and green in the winter. Moreover, the humidity takes a backseat, allowing lovely weather to persist between the months of November to February. The temperature stays between 15°-25°C all around, with the mercury dipping in the hilly areas and rising in the seaside locations. Precipitation is near non-existent and overall climate is perfect to plan a trip in any part of India. The winter season also sees a number of annual festivals in the country, like Mount Abu Festival, Makar Sankranti, the Kite Festival of Gujarat, Goa Carnival, Rann Mahotsav, Lohri, Pongal, Bihu and the ever-popular ones like Diwali, Christmas and New Year.
25 Winter destinations that will blow your mind
Here are 25 winter-time destinations from north to south and east to west for you to explore the diverse geography and culture of India.
1. Rishikesh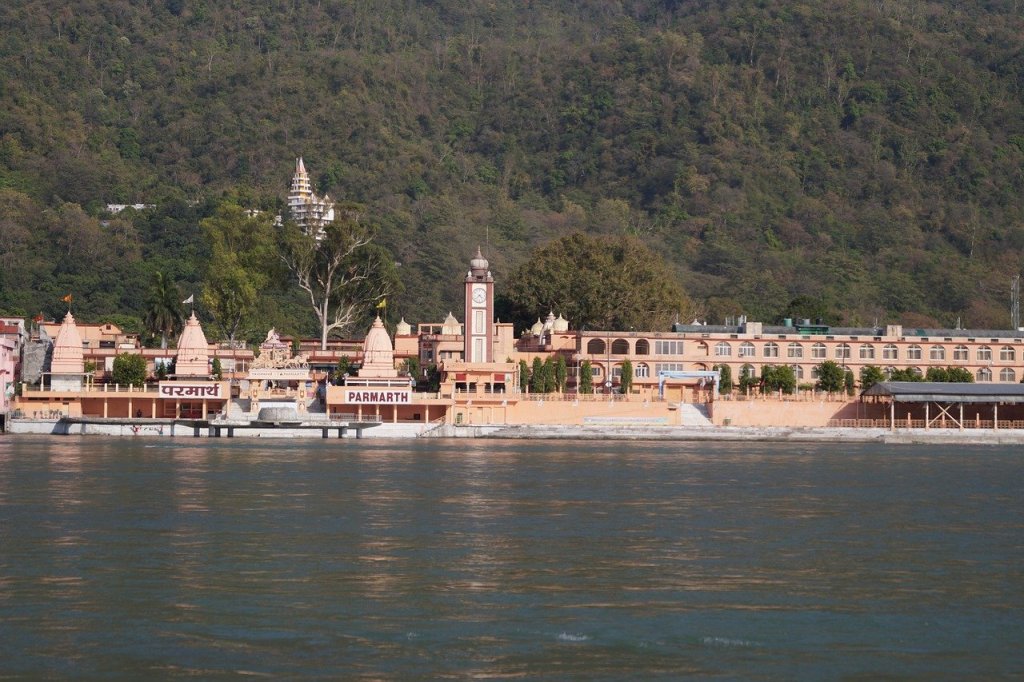 Predominantly a destination for Hindu pilgrimage, Rishikesh is situated on the banks of River Ganges in the Dehradun district of Uttarakhand. The whole town is dotted with temples, shrines, ashrams and other places for studying spirituality and yogic learning, like Swargashram. An International Yoga Week is held here every winter by the Tourism Department during the first week of February.
Triveni Ghat is the most famous bathing site of the town, where offerings are made, holy dips are taken and the grand evening arati is enjoyed. You will also find the 9th century Bharat Mandir temple near this location, and a few kilometres ahead, the famous Ramjhula and Laxmanjhula suspension bridges across the Holy River hanging for 450 ft and 750 ft respectively between the two banks.
For the not-so-religious, adventurous types, there is enough opportunity for water rafting, paragliding, kayaking, bungee jumping and rock climbing across the town.
How to reach:Rishikesh is 30 minutes' drive away from Dehradun's Jolly Grant Airport, which in turn has regular flights by IndiGo, SpiceJet and Air India from Delhi. Rishikesh has its railway station, which has nearly 18-22 trains connecting from New Delhi Railway Station. Both luxury and normal buses leave for Rishikesh from Delhi's ISBT Kashmiri Gate as well as from other locations like Haridwar, Dehradun, Uttarkashi, Meerut, Srinagar, etc.
2. Mussoorie|Kanatal|Dhanaulti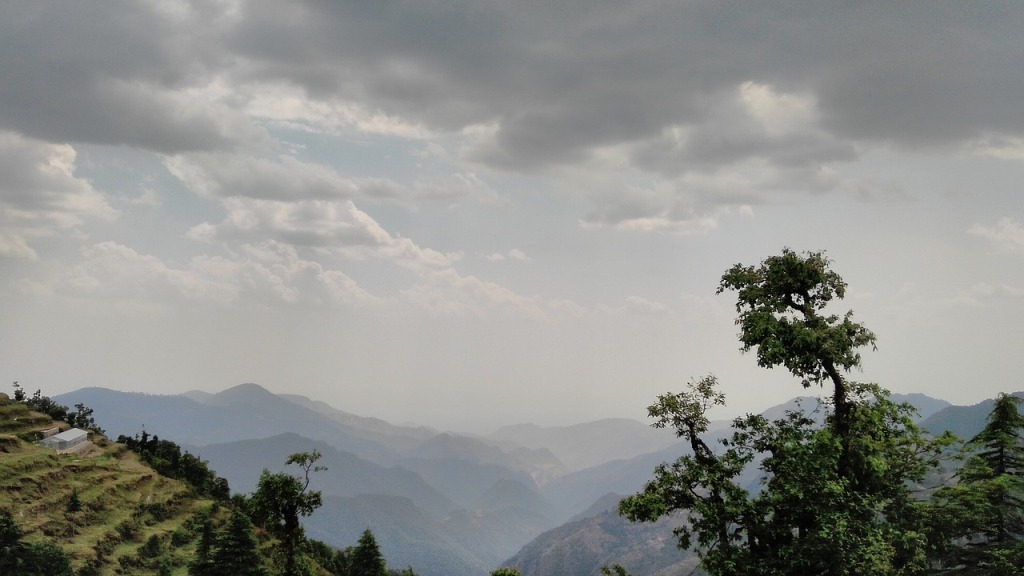 Located at the foothills of Garhwal Himalayas, Mussoorie is a beautiful hill station in Dehradun district, Uttarakhand. A town known for its natural beauty, among its most picturesque locations are the cascading Kempty Falls surrounded by lush greens, Lal Tibba peak which is the highest point in Mussoorie with brilliant sunrises and sunsets and views of Kedarnath and Badrinath, and the oak and deodar lined Tibetan settlement at Happy Valley and their Buddhist Monastery. One can look forward to trekking on Camel's Back Road, ropeway ride to the top of Gun Hill, boat ride at Mussoorie Lake, and a relaxing stroll in the Mall as well.
Kanatal is an hour-and-a-half away from Mussoorie via Chamba. Other than visiting the one-of-a-kind Surkanda Devi Temple dedicated to Goddess Sati and the Tehri Dam, Kanatal is also a perfect place for exciting activities like trekking, camping, and adventure sports. Kodai Jungle offers a trekking trail of 5-6 km through thick forests and chances of spotting wildlife, as well as camping spots in the middle of the wilderness. Rock climbing and rappelling are also quite popular. On jeep safaris in the Swarg Yogini to Neelkanth zone, you can expect to spot deer, nilgai, and boars at large, among other animals. Dhanaulti, which can be easily reached from Kanatal, offers visits to the Dashavatar Temple of Lord Vishnu, Deogarh Fort and DHanaulti Adventure Park with zipline, mountain biking, horse riding, and trekking opportunities.
How to reach: Dehradun is both the nearest railway station (36 km) and airport (57.5 km) to Mussoorie. From the station or airport, there are local cabs for hire as well as state buses to take you to Mussoorie. Direct buses are leaving from Delhi for Mussoorie as well. Kanatal and Dhanaulti can be reached from Mussoorie by hiring local cabs.
3. Joshimath|Auli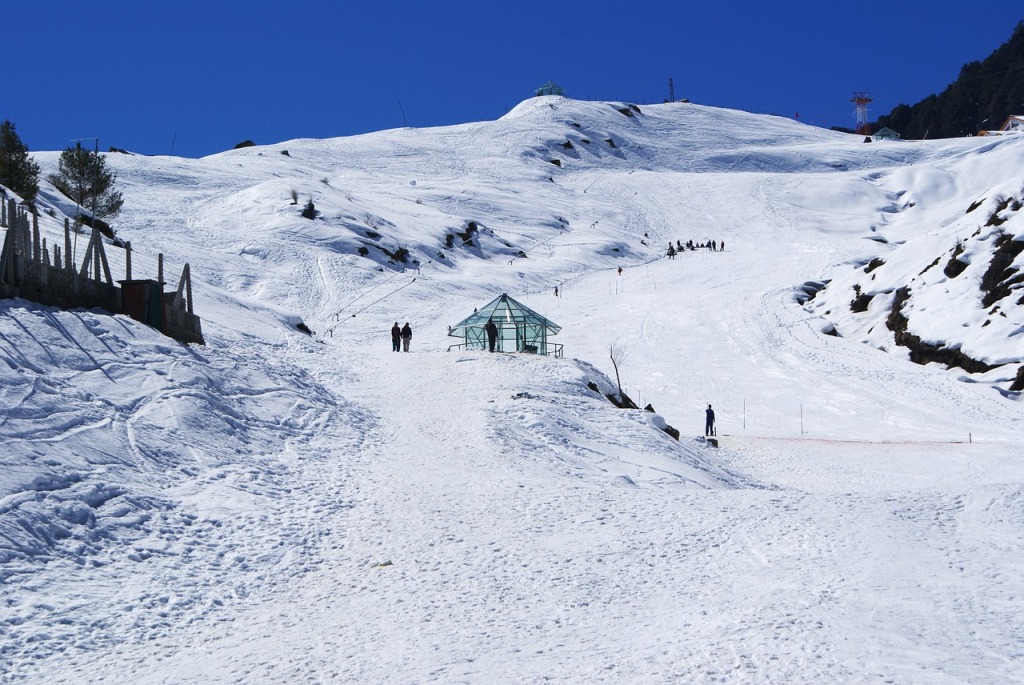 Joshimath or Jyotirmath is one of the four monasteries that Adi Guru Shankaracharya established in the 8th century. It is home to India's oldest tree, the 1200-year old Kalpavriksha, a number of shrines dedicated to Hanuman, Surya, Ganesh and Lord Vishnu's Narasimha reincarnation among others, and the Vishnuprayag confluence of Alakananda and Dhauliganga – therefore making the town a very holy one. It is also the gateway to several Himalayan pilgrimage yatras made by devotees every year, like Badrinath and Auli.
Auli is the most popular destination from Joshimath, which is only 12-13 km away. One can cover the distance in 2 hours or so by trekking and only in 25 minutes with the enthralling cable car ride of Auli Ropeway from Joshimath. Auli is among the best skiing destinations of the world, offering scintillating snow skiing experiences at 3000 metres above sea level. Treks to Nanda Devi National Park, Trishul Peak, Kuari Pass, and Gorson and Kwani are among other activities of interest.
How to reach: Joshimath is not accessible via trains or flights directly from Delhi. The fastest way to reach is taking a SpiceJet or IndiGo flight from Delhi to Jolly Grant airport in Dehradun and the cheapest way is to take Janashatabdi Express to Dehradun Railway Station from NDLS and take a local cab or state bus to Joshimath. Auli can be reached via regular cars and jeeps, but the options of trekking or ropeway ride are far more exciting.
4. Nainital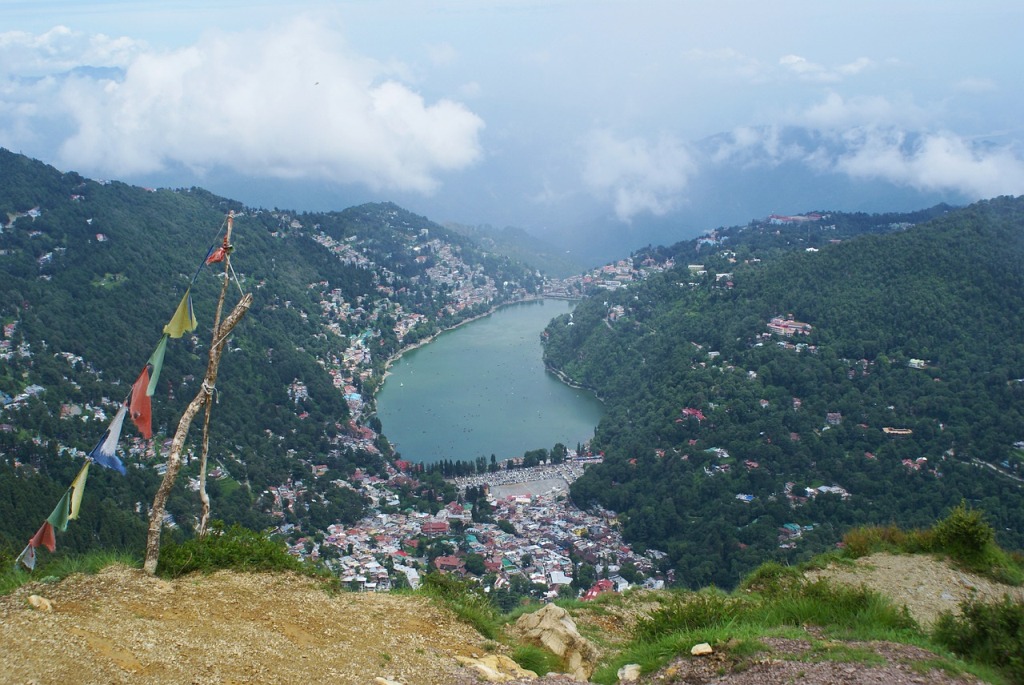 Nestled amidst the high-rising Kumaon Himalayas, Nainital is one of the most beautiful colonial resort towns, dating back to the British era with its popularity as a hill station. Set around the pristine, eye-shaped Nainital Lake, the town has an endless natural beauty to offer, as well as a number of trekking routes and viewpoints to enjoy many more of them.
The lake is open all year round for boating activities. It does not freeze in the chilly months but turns even more picturesque amidst snow-covered trees and hills all around, which makes it a perfect winter destination. Other attractions include the lakeside Naina Devi Temple, G.B. Pant High Altitude Zoo, EcoZone, the cable car ride to Snow Viewpoint with a Himalayan vista, and trekking to Tiffin Top and the city's highest, Naina Peak (2611 metres). A walk in the Mall Road or retail shopping at the Tibetan Market is suggested as well.
How to reach: The nearest domestic airport to Nainital is in Pantnagar, which is 70 km away and is connected by limited flights from Delhi, Dehradun, and Pithoragarh. A much easier route is to fly till Delhi, and then either take a train till Kathgodam, which is the nearest station around 25 km away from Nainital or go by the roadway in a car or Volvo coach. There are state buses available from other towns in Uttarakhand, like Almora, Ramgarh, Ranikhet, Haridwar and the capital Dehradun.
5. Manali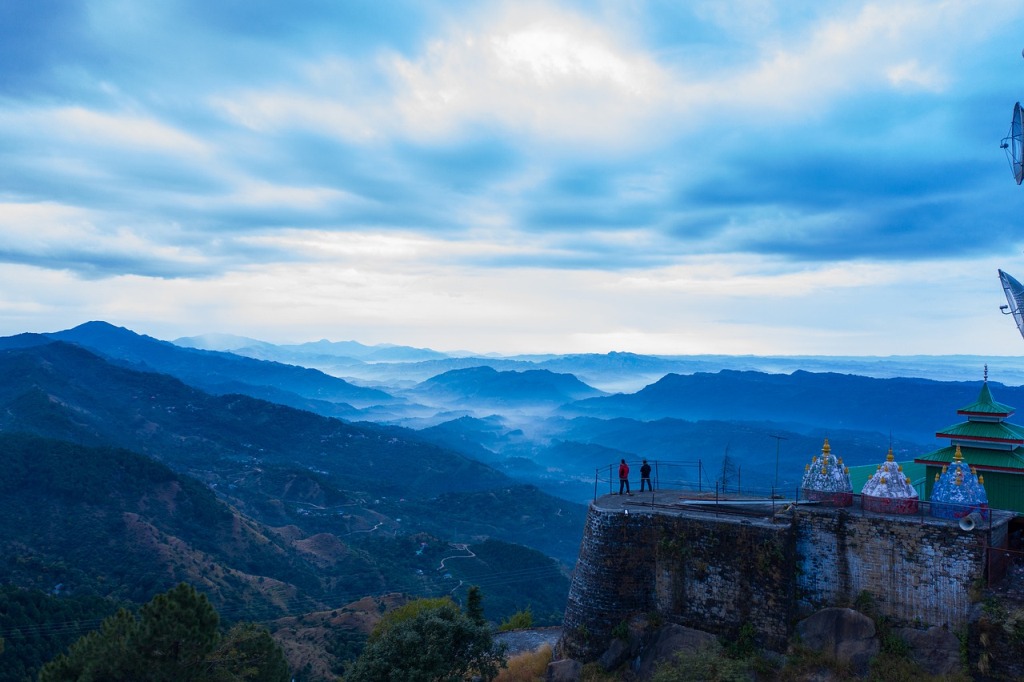 A dream destination of the adventurers, the backpackers, and the honeymooners, Manali is a cosy Himalayan enclave nestled in the Kullu valley. The ice-cold glacial waters of Beas River flows through the resort town and thus sets up perfect locations for water rafting, kayaking and river zip-lining. Manali acts as a gateway town for trekking, skiing, and paragliding at other destinations like Solang Valley, Parvati Valley, Kinnaur, and Kalpa.
There are a few beautiful attractions to see in the city itself, such as Hidimba Devi Temple dedicated to the demon-goddess from Mahabharata who went on to save the lives of the Pandavas, becomes Bhima's wife and give birth to the hero Ghatotkach. Vashisht Village, Bhrigu Lake, Manu Temple, the Manali Monastery and the Manali Wildlife Sanctuary are among others. But the most beautiful location to explore from Manali is perhaps the Rohtang Pass, which unfortunately remains closed during the winter months due to snowfall.
How to reach: There are quite a few ways to reach Manali. The easiest would be to take a luxury Volvo bus from Delhi for an overnight journey. Almost all major bus terminals in the capital have private bus services to Manali, and there are five AC and twelve non-AC buses run by HRTC every day as well. Trains are mostly taken till Delhi, Kalka or Chandigarh by those going to Manali, and the rest is travelled by car or bus. But there is one daily Air India flight to the nearest Bhuntar Airport (50 km) from Delhi.
6. Shimla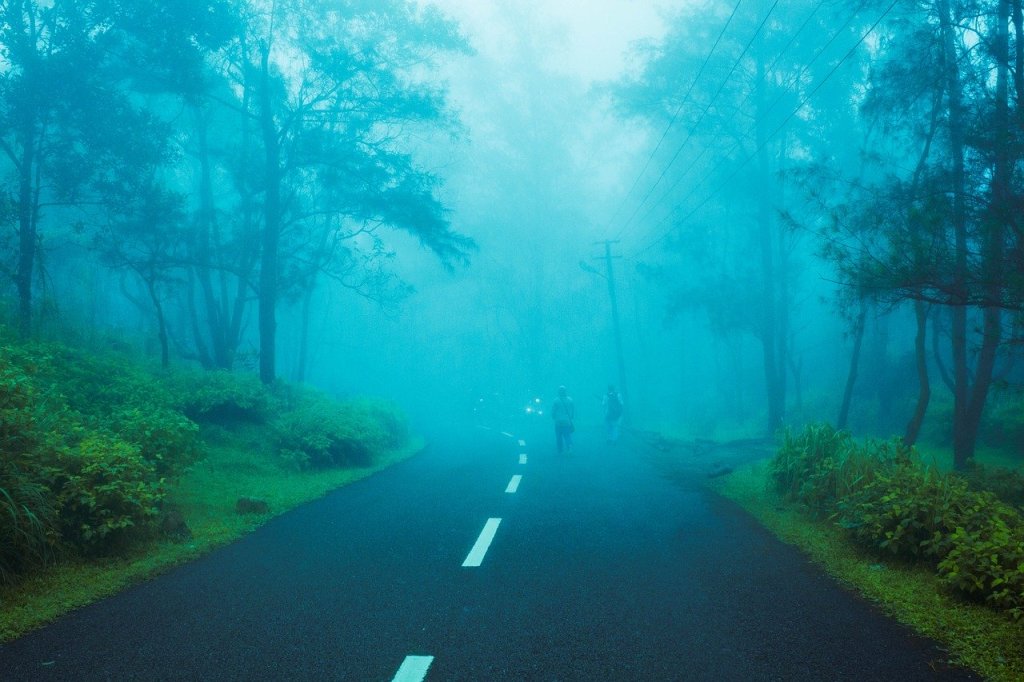 Cosily settled amidst the West Himalayan abundance of oaks, cedars, pines and firs, Shimla is one of the most sought-after hill stations of the country. The town's beauty mesmerised the British even, who were so charmed by Shimla that they made it the summer capital of their sprawling empire in the subcontinent. Remnants of the colonial time are still quite visible in the designs and architecture across the cityscape.
The Mall Road dotted with shops, retail outlets, and eateries, as well as roadside handicraft shops, along with the large open Ridge that runs parallel a little above the Mall, are the socio-cultural hubs of Shimla. You will find the most prominent structures of the city at the Ridge, including the Victorian-style Town Hall, Gaiety Theatre, the statue of Mahatma Gandhi, the state library and the grand Christ Church. You can also get a glimpse of the long stretch of Himachal Himalayas from the Ridge. Other nearby places of attraction are Jakhoo Hill and the Hanuman Temple, Summer Hill and Chadwick Falls, the Bengali Kali Bari Temple near the mall, and the Shimla State Museum.
How to reach: By rail, the popular route is to take a train till Kalka which is 275 km away, then take the heavenly Kalka-Shimla Shivalik Express to reach Shimla. You can expect to enjoy some spectacular views along the way and have stops at places like Summer Hill and Solan. There is only one Alliance Air flight that flies to Shimla's airport at Jubbarhatti (23 km). Flying till Delhi or Chandigarh and covering the rest by roadway is a better idea. However, there is the option to take the expensive but delightful helicopter ride to Shimla available from Chandigarh, Kullu, and Dharmshala.
7. Dharamshala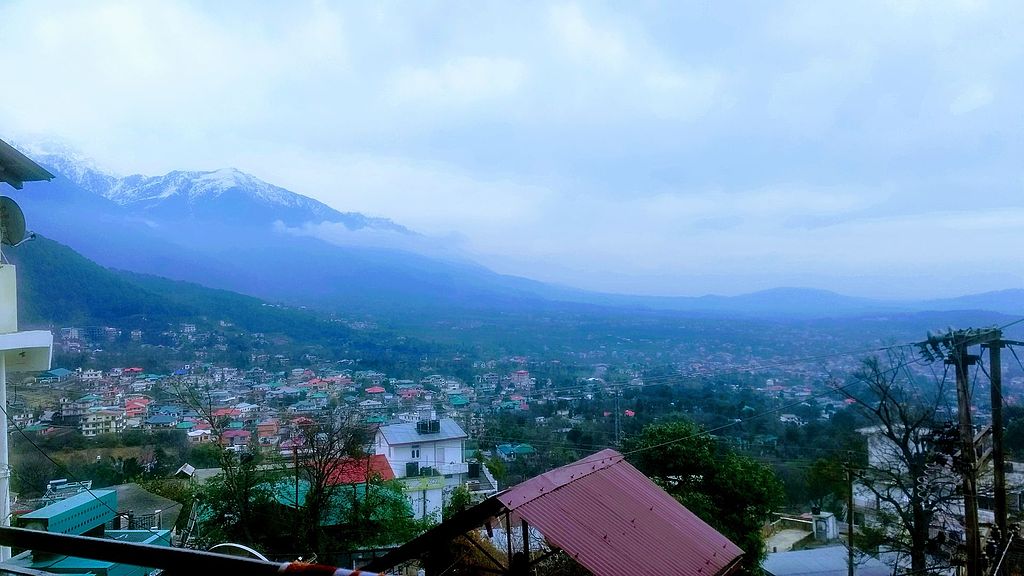 Dharamshala is a pretty-as-a-postcard Himalayan city in Himachal Pradesh at the foothills of Dhauladhar, which is home to the Dalai Lama and Tibetan Government-in-Exile due to Chinese invasion, and some of the best natural beauty the state has to offer. Climbing up, the oak, pine, and cedar-lined resort town of McLeodganj are ever-famous for its rejuvenating ambience and booming Tibetan community.
In Dharamshala, you will find loads of Tibetan craft shops and eateries, and the Tsuglagkhang Complex housing the Tibetan Buddhist monastery and the residence of Dalai Lama. Namgyal and Gyuto Monastery, Bhagsunag Falls and Temple, St. John's Church in the Wilderness, the War Memorial, Indru Nag Temple, Kunal Pathri Temple and the Dal Lake of Dharamshala thirty minutes away are among the best places to visit near the town. You can also visit Kareri Lake and Dharamkot, and both these places are base points for exciting treks to destinations in Dhauladhar.
How to reach: Dharamshala is the best and easiest reached by roadway. There are public and private buses running regularly from Delhi, Chandigarh, Pathankot, Shimla, Manali, and other nearby destinations. Hired cars are available as well. If you want to travel by air, then Kangra airport (14 km) at Gaggal is the nearest, to where you will find regular Air India and SpiceJet flights from Delhi.
8. Munnar|Thekkady
Southern India is as gorgeous and magnificent when it comes to hill stations and resort towns. Home to numerous enchanting hiking trails, Munnar is a picture-perfect winter destination located in the Western Ghats of God's Own Country – Kerala. The town is resplendent with sprawling tea gardens all over which gives Munnar the lush green abundance everywhere. The most important attraction is the Eravikulam (Rajamalai) National Park, which is home to the endangered species of mountain goat Nilgiri tahr. In this forest, you will also find Lakkam Waterfalls and South India's highest peak, Anamudi Peak, treks to which can be done with permission from the forest department.
Other places of interest in Munnar are the Neolithic burial chambers in Marayur village, Mattupetty Lake and dam, the tea plantations of Chithirapuram, the panoramic views from Top Station and the Tata Tea Museum. For those interested in hikes and treks, the trail to Sahyadri Range's second-highest peak Meesappulimala via Rhodo Valley will be a rewarding experience. Compared to the greens of the tea gardens of Munnar, Thekkady, located 3 hours away, is all about spices. The friendly wild elephants of the Periyar Wildlife Sanctuary and Tiger Reserve is the Spice Town's biggest draw. The Spice Garden with stretches of cardamom, coffee, pepper, clove, cinnamon and nutmeg plantations is also a must-visit.
How to reach: There are regular flights from Delhi to Cochin International Airport (110 km), which is the nearest to Munnar. Madurai airport is also a good second option. There are Rajdhani Express trains from Delhi to the three nearest stations, which are Ernakulam, Aluva, and Madurai. From each of these locations, you can further take a state or inter-state bus or hire a cab for the rest of the distance.
9. Kovalam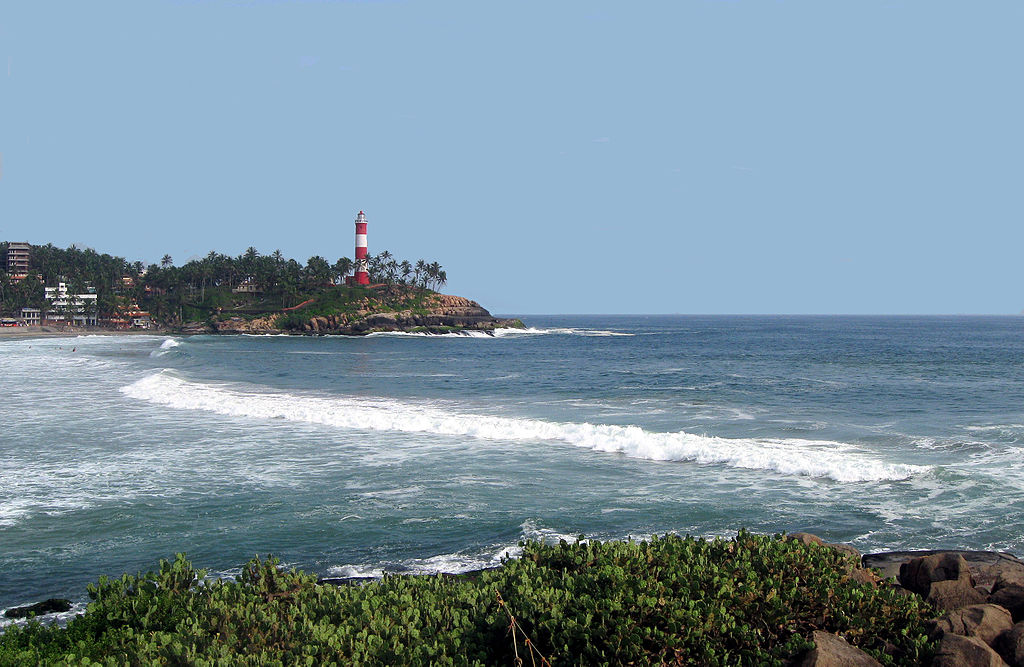 A quaint and cosy coastal town along the coast of Kerala, facing the cool, calm waters of the Arabian Sea, Kovalam is a favourite beach destination for the sea and sand lovers. True to what its name means in Malayalam, which is 'Grove of coconut trees', the sandy beaches of Kovalam are lined with endless coconut trees, and a host of resorts and Ayurvedic centres under the shades of the giant greens.
Other than the ever-thronged Kovalam Beach itself, Pozhikkara Beach, where the famous backwaters of Kerala meets the sea, Vizhinjam Beach, known for 8th-century rock-cut caves, Samudra Beach and Ashoka Beach for their calmness and serenity, and the Lighthouse Beach for the view atop its 35-metre tall lighthouse, Hawa Beach and Grove Beach are some of the sand stretches to explore. For the lovers of heritage, do not miss out on the Halcyon Castle built-in 1932 by the Regent Queen Maharani Sethu Lakshmi Bai of Travancore. Although a luxury hotel now, a few parts of it are open for the public to visit.
How to reach: Kovalam is located only 12-13 kilometres away from the capital of Kerala, Thiruvananthapuram. Both the nearest airport and railway station are located in the capital city, from where cabs or hired cars can be taken to reach Kovalam within an hour comfortably. There are regular nonstop flights of all domestic airlines from Delhi and other major Indian cities to Thiruvananthapuram, as well as express trains, including Rajdhani Express.
10. Wayanad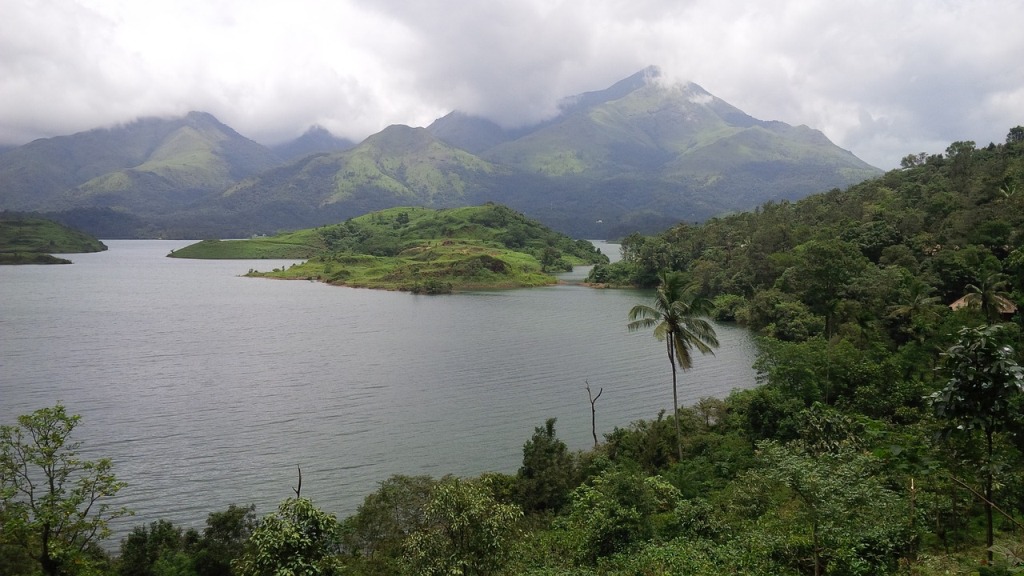 For those who prefer a more rustic location for their winter trip than busy towns and lots of crowds, Wayanad is a picture-perfect destination. The district HQ of Kalpetta town, Wayanad is a quiet rural region in the north-east of Kerala, boasting nearly 3,000-year-old floras as part of the Wayanad Wildlife Sanctuary. The forest is home to leopards, egrets, Asiatic elephants and a bunch of other endemic creatures.
There are gems of natural beauty, such as Soochippara Waterfalls, Lakkidi, and Muthanga Wildlife Sanctuary, while history enthusiasts will enjoy the Neolithic petroglyphs of Edakkal Caves in Ambukuthi Mountains and the tomb (cremation point) of Pazhassi Raja, the ruler of Kerala who started guerrilla warfare against the East India Company. Wayanad is also known for being home to a number of trekking trails, like Chembra Peak, Banasura Hills, Pakshipathalam, Brahmagiri, and Thirunelli.
How to reach: The closest airport to Wayanad is Kozhikode International Airport which is 100 kilometres away. There are regular IndiGo, SpiceJet and Air India flights to Kozhikode, which is also home to the railway station closest to Wayanad. The station is around 110 km away. From the nearby cities like Thiruvananthapuram, Bangalore, Kozhikode, Kochi, and Mangalore, there are easily available KSRTC buses as well as private Volvos to reach Wayanad via roadway.
11. Alleppey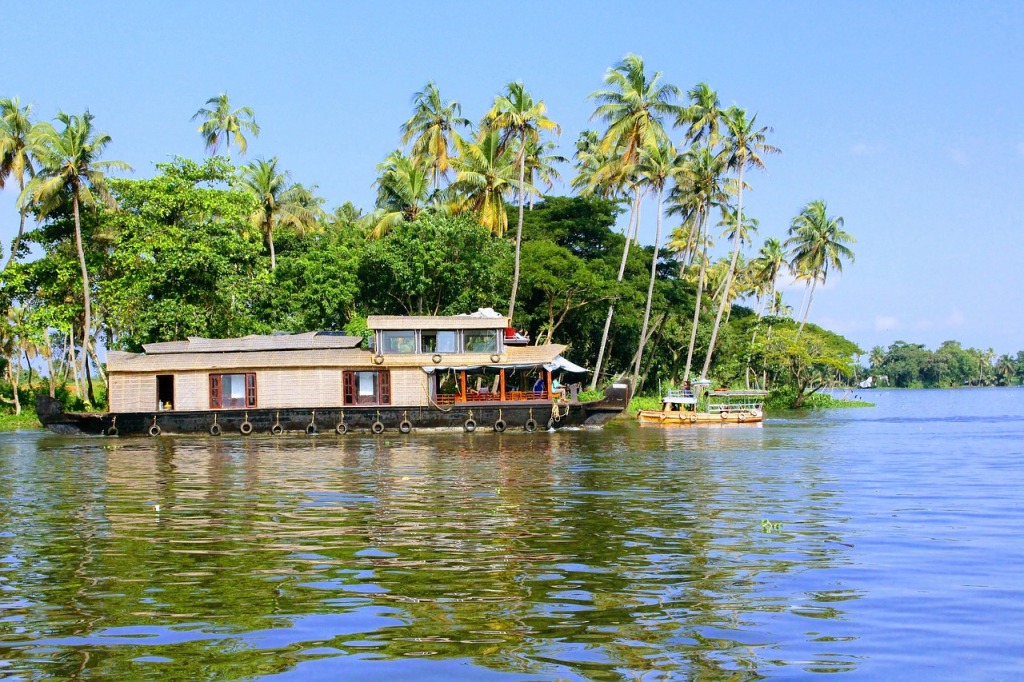 Alleppey, also known as Alappuzha, is rightly called the "Venice of East" because of its many intertwining lagoons and backwater canals lined by lush green palms, coconuts and paddy fields. The attraction of Alleppey's houseboat cruises in the epitome of tranquillity that the famous Kerala backwaters are draws travellers from all over the world. Alleppey Beach with warm, white sands and a lighthouse is also a great place to relax, with an off chance of spotting a few dolphins in the distance.
Do pay a visit to India's longest Punnamada Lake, which hosts several snake boat races every monsoon, including the grandest of them all, Nehru Snake Boat Race on every 2nd of August. Other places of interest are the Travancore-style Krishnapuram Palace, Mulakkal Bhagavathy Temple dedicated to Goddess Rajarajeswari, and the Mannarasala Temple for Nagaraja deity.
How to reach: Cochin International Airport is the nearest to Alleppey, being only 75 kilometres away. Regular flights operate to Cochin from Delhi and most other major cities. Alleppey has a railway station of its own, but one has to connect it from Cochin or Thiruvananthapuram from other places. Once you reach the capital, there are ample State buses and other private cab services.
12. Puducherry
Previously known as Pondicherry, the coastal town of Puducherry is one of the nine union territories of India. Being a former French Colony, much of the cityscape is still heavily colonial. A great example would be the 300-year-old Immaculate Conception Cathedral and the 100-year-old Basilica of the Sacred Heart of Jesus. But at the same time, staggering establishments of Indian culture and heritage are also present, such as Rishi Aurobindo Ashram, Sri Varadaraja Perumal Temple, and the universal township of Auroville, which welcomes people from all countries, ethnicities, religion or cultural background to live in harmony.
Nature has also spread its wings in Puducherry in the form of Ousteri Wetland and National Park and the Botanical Garden. Promenade beach is the main seafront of the city, and the 1.5 km length of it is dotted with various landmarks such as the Heritage Town Hall, the statue of Joan of Arc and Mahatma Gandhi, and the old lighthouse.
How to reach: Puducherry has a small airport, which has SpiceJet flights coming in from Bangalore and Hyderabad on a regular basis. Tourists can either take a connecting flight to Puducherry via Bangalore or Hyderabad from any other city, or land at Chennai, which is the nearest international airport to Puducherry. The nearest railway station is Villupuram, 35 km away. The two most popular trains are New Delhi-Pondicherry Express and Nagarcoli Express. There are state buses from cities like Chennai, Thanjaur, Trichy, Coimbatore, Bangalore and Madurai and hired cabs from any nearby town.
13. Jaisalmer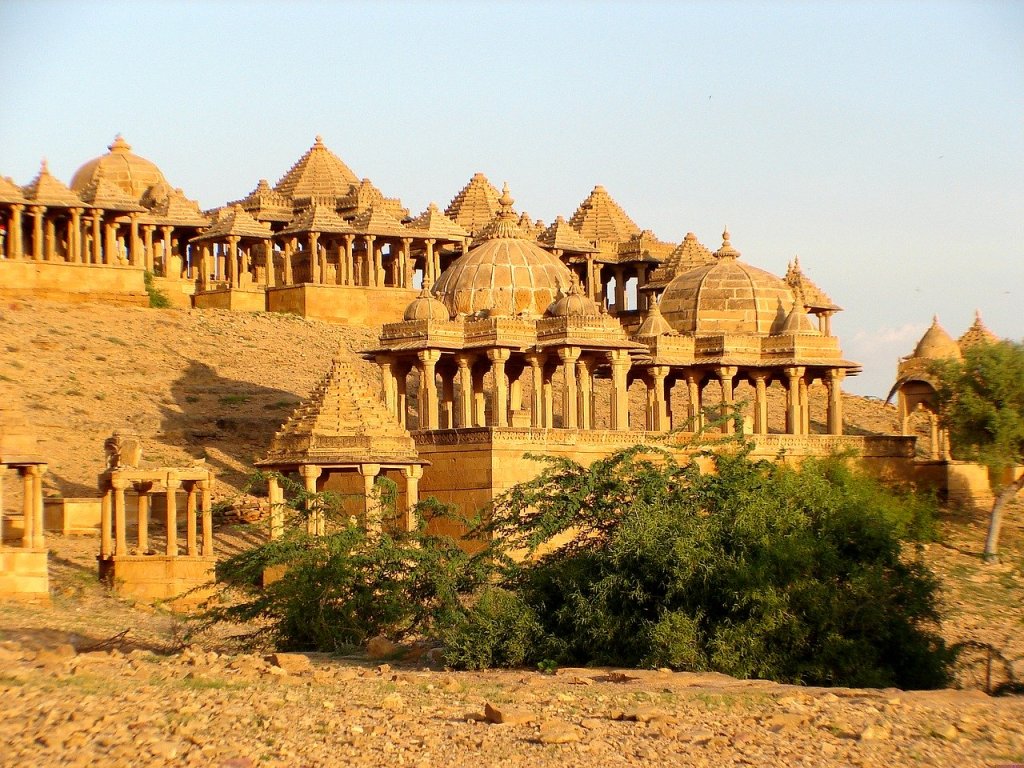 Although Rajasthan is not the first place that comes to mind when thinking of a winter vacation, the way sand reacts to rise or drop in temperature makes Jaisalmer an ideal location for the chilly months. 'The Golden City', as it is known for its sandy terrains, is home to a major chunk of the Great Indian Thar Desert that partially in India. The skyline of this once-princely state is dominated by the towering structure of Jaisalmer fort, built-in 1156 AD by Raja Jaisal and made of bright golden yellow limestone. The fortress stands tall and proud with 99 bastions, speaking of a different era in India's history.
Other than the fort, the memorial garden Bada Bagh, Patwon-ki-Haveli, the Thar Heritage Museum, Gadisar Lake, and the historic ghost town of Kuladhara are among the other places to visit in Jaisalmer. Don't miss the desert safari on camelback through Thar to the Sam Sand Dunes and catch the lovely scenery as the sun sets, all orange and beautiful at the horizon where the sand meets the sky. At Sam Sand Dunes, you can indulge in paragliding and desert camping under the starlit night sky (carry warm clothes for it will be cold in winter). If you go around February and March, you will get to enjoy the Desert Festival with folk dances, camel races, and other cultural extravaganzas.
How to reach: There is a one-runway airport in Jaisalmer which is connected by SpiceJet flights from Delhi, Jaipur, and other cities. However, all except one of them are connecting flights, which will take considerably longer and also cost more. The ideal airway route is to reach the capital Jaipur by flight first and then take a bus or cab to Jaisalmer. The city is well connected with other cities of Rajasthan as well, like Bikaner, Udaipur, Jodhpur, Barmer, etc. with state and private buses.
14. Udaipur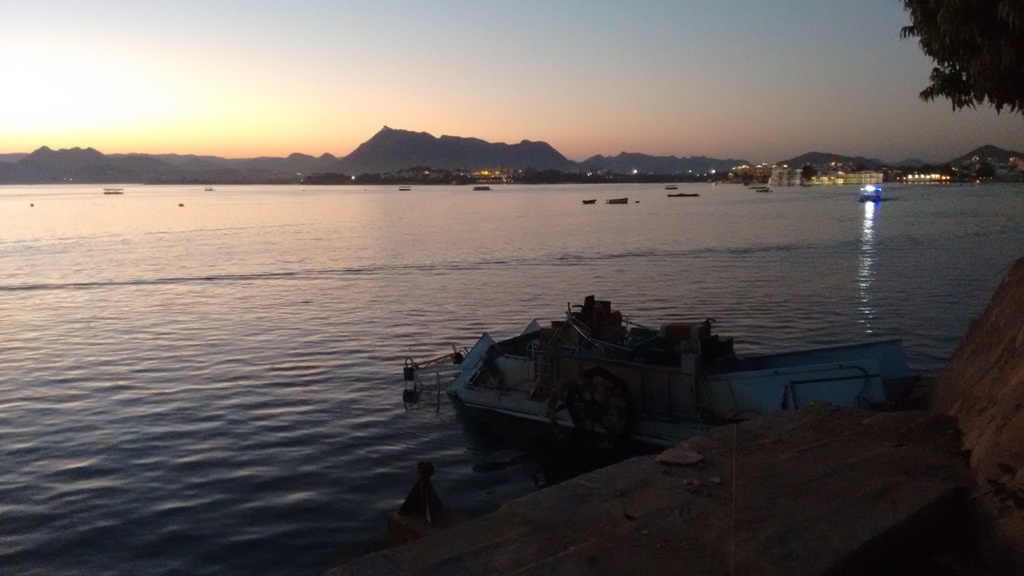 The stunning crown jewel of the state of Rajasthan, Udaipur is said to be the most beautiful and culturally rich among all the cities of the princely state. Also known as the 'The City of Lakes', Udaipur was built by Maharana Udai Singh II in 1559 with a number of manmade lakes, thus justifying the moniker, and quite a few lavish royal residences as well. The grandest of them all is the Udaipur City Palace complex overlooking Lake Pichola, with eleven magnificent palaces inside, several courtyards, museums, and shimmering gardens. One can do boating in Lake Pichola and enjoy authentic Rajasthani cuisine at the Darikhana restaurant.
Other notable attractions are the Royal Vintage Car Museum, which displays a number of antique motor specimens including the 1934 Rolls-Royce used in the 007 movie Octopussy. Saheliyon ki Bari built by Sangram Singh II for his queen and her maids, Udaipur's largest Jagdish Temple with shrines for Vishnu, Shiva, Ganesh, Surya and Shakti, the bronze statue of Udaipur's favourite Maharana Pratap and his beloved, loyal ride Chetak at Moti Magri, and the rural complex at Shilpagram celebrating the art, handicraft, and culture of Rajasthan are among the must-visits.
How to reach: You can fly to Udaipur's own Maharana Pratap domestic airport which receives flights from several destinations including Delhi, Mumbai, Jaipur, Hyderabad, and others. Udaipur is also connected to the rest of India via railway, as well as by roadway with multiple six and four-lane highways.
15. Jodhpur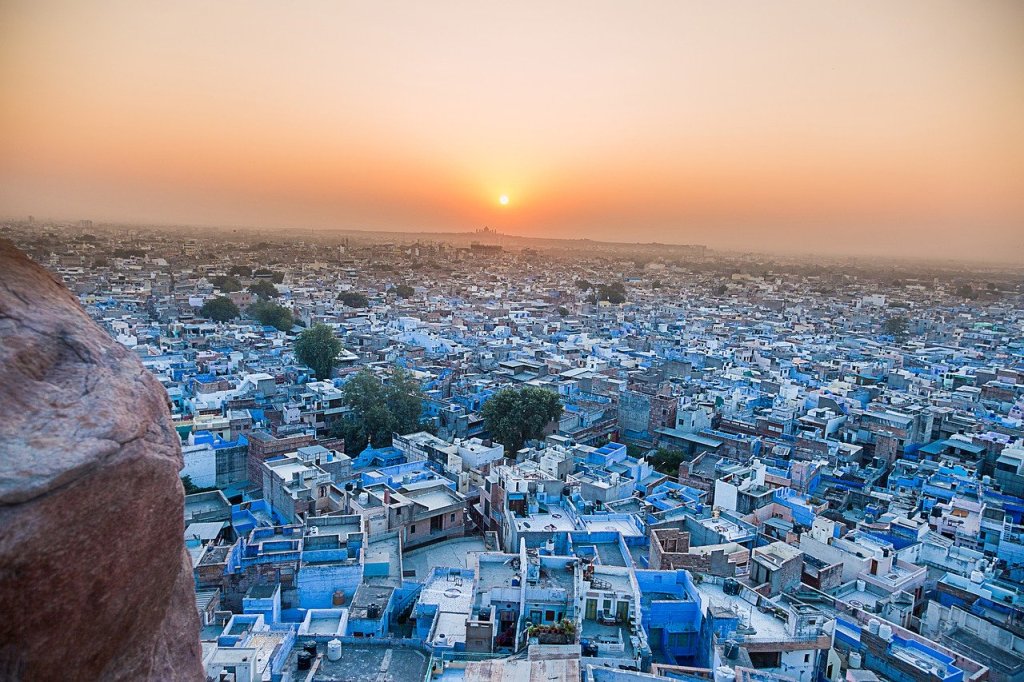 Earning the name 'The Blue City' because of its entirely blue cityscape, Jodhpur is an inevitable destination to make your trip to Rajasthan complete. It is once again home to numerous forts, palaces, and citadels as are all the other cities of Rajasthan. The five-centuries-old Mehrangarh Fort tops the list of attractions, standing 400 feet above on a hilly outcrop overlooking the city. Do visit Ranisar and Padmasar Lake, Chokelao Bagh and go ziplining at the Flying Fox Tour while at it.
Also visit Umaid Bhawan Palace, Jaswant Thada, Mandore Gardens, a birdwatcher's paradise – Kailana Lake, Rao Jodha Desert Rock Park, Balsamand Lake with lush greenery and mango, papaya, plum and pomegranate groves, Masuria Hill Gardens, Chamunda Mata Temple, and the famous Clock Tower and Sardar Market in the heart of the Old City.
How to reach: Jodhpur railhead is well connected with the rest of India. Rajasthan Sampark Kranti, Chennai Jodhpur Express, Suryanagari Express, Jaisalmer Delhi Express, Howrah Jodhpur SF Express, and Yesvantpur Bangalore Jodhpur Express are some of the prominent express trains to reach Jodhpur. The city also has a domestic airport 5 km away from the centre, connected by IndiGo, SpiceJet, Jet Airways and Air India flights from Delhi, Mumbai, Kolkata, Chennai, and other cities. State and private buses, cabs and hired cars also ply to Jodhpur from nearby cities.
16. Hampi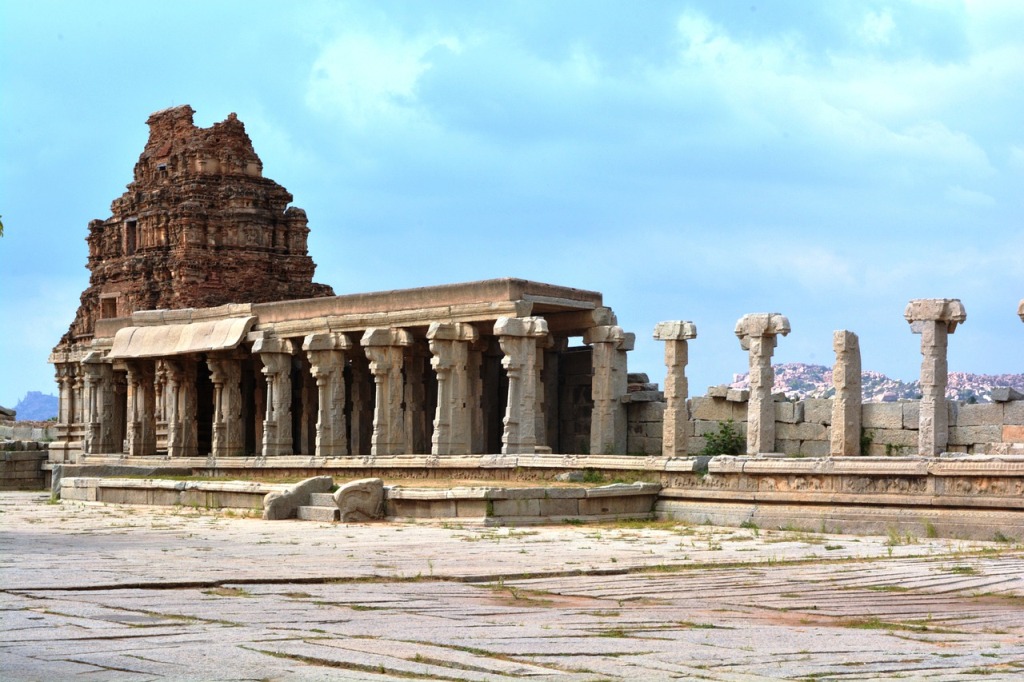 Hampi is an age-old village located in east-central of Karnataka, known for sprawling ruins of ancient temples dating back to the Vijaynagara Empire. The village town has the unique honour of being crowned as a UNESCO World Heritage Site, and the reason is very visibly apparent to anyone visiting. The oldest is the Virupaksha Temple of the 7th century, standing on the south bank of River Tungabhadra. But the most unique is Vittala Temple, whose stunning stone chariot and the unparalleled musical pillars should be seen to be believed.
Towards the southeast, Daroji Sanctuary is the exclusive home to the sloth bear – the only place where you can find the animal in India. Other places to visit are the Sasivekalu and Kadalekalu Temples dedicated to Lord Ganesha with the idols still in place. If you are looking for historical shrines with a stunning, open-air view, Matanga Hill Temple and Hemakuta Hill Temples are perfect. Take a hike to Hampi Bazar to satiate the retailer in you, or to Sunset Point and Pampa Sarovar if you are a shutterbug.
How to reach: The nearest airport to Hampi is at Belgaum, 270 km away, to which regular flights are available from Delhi, Chennai, Mumbai, and other cities. In case of availability or clash of schedule, Bangalore Airport at 300 km distance is also an option. The train station is comparatively nearer. Hospet at 13 km distance is the nearest railhead. Cabs, hired cars, and state-run buses are available from both the airports, Hospet Railway Station and other nearby cities.
17. Mysore
What is better than sparkling lights on a wintertime night, and Mysore offers you the best of shows with its age-old palace. The seat of the opulent Wodeyar dynasty, the Mysore Palace is a vast, mind-boggling palace with blends of Islamic, Hindu, Gothic and Rajput styles. Most of the chambers of the palace are open to the public during the daytime, and as the darkness falls, it lights up in a thousand golden lights – creating an unforgettable spectacle. Lights look beautiful in the Vrindavan Gardens as well, which remains illuminated in the evening and has musical fountains.
The Chamundi Hills, Chamundeshwari Temple perched atop and the Karanji Lake nearby are destinations of reverence and natural beauty at the same time, especially with the flocks of migratory birds in the lake. It is part of the Mysore Zoo, which is also a must-visit. For a different taste of sightseeing, pay a visit to St. Philomena's Church, built 200 years ago and thus one of the oldest and largest in South Asia. A little further away, the lush greenery and cascading streams of Shivanasamudra Waterfalls will leave you mesmerised.
How to reach: Regular IndiGo and SpiceJet flights connect Bangalore with the rest of India, which is the nearest airport to Mysore. It takes around 3 hours to reach from Bangalore to Mysore in a KSRTC bus or a four-wheeler vehicle. Travelling by rail will take you much closer to the city, as the Mysore Railway Station is only 2 km away from the city centre.
18. Gangtok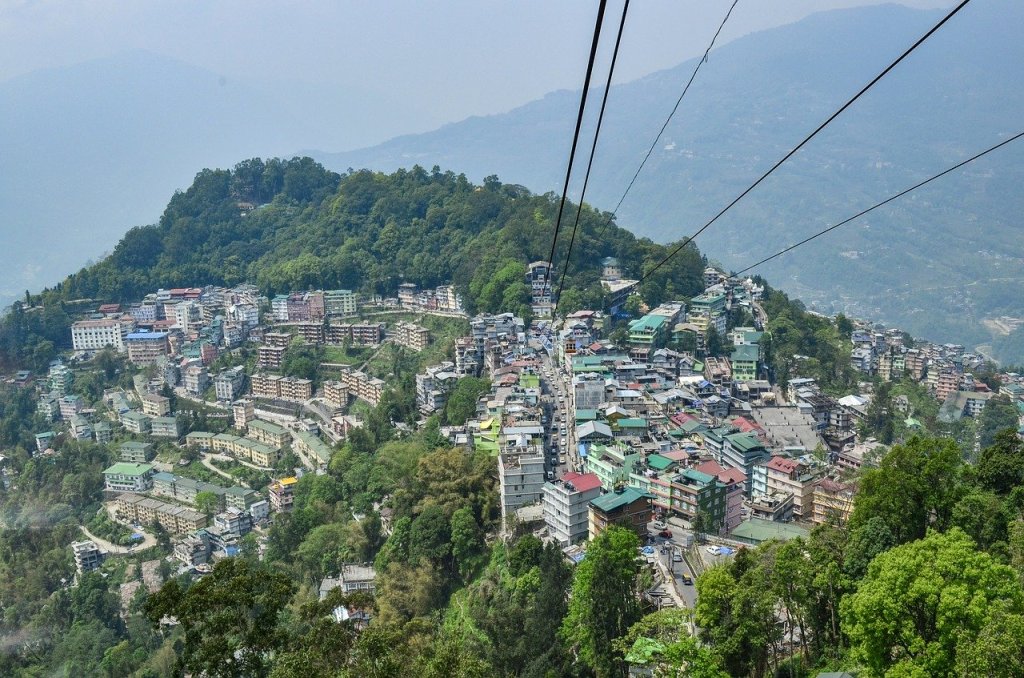 The capital of the mountainous state of Sikkim is known for being a Buddhist pilgrimage site for the numerous monasteries and Tibetan shrines. It is also a popular base for Himalayan hikes and treks going to different routes and mountain peaks. Kanchenjunga Biosphere Reserve is one of the top spots to visit, preserving flora and fauna over an area of 850 sq. km. Nathu La Pass and the Army Cantonment on top of it, sharing a border with China and the beautiful Lake Tsomgo on the way are absolute must-visits in Gangtok. During the winter season, the lake remains frozen. One can ride yaks at its shore.
While in Gangtok, you can also visit Ganesh Tok and Tashi viewpoints, Shingba Rhododendron Sanctuary, Hanuman Tok temple, and Himalayan Zoological Park, along with the many monasteries that dot the city all around.
How to reach: To reach Gangtok by airway, you have to take a flight to Bagdogra Airport near the city of Siliguri. From there, it is a matter of two hours' drive to Gangtok. The nearest railhead is also at Siliguri called New Jalpaiguri Station. Both the airport and the rail station are well connected with Kolkata and Delhi, as well as other major cities. You can hop onto shared SUVs or single vehicles from the station, state buses from Siliguri bus stop and even on a helicopter ride from the airport which will take you to Gangtok in 20 minutes. But the chopper ride is expensive and dependant on weather conditions.
19. Darjeeling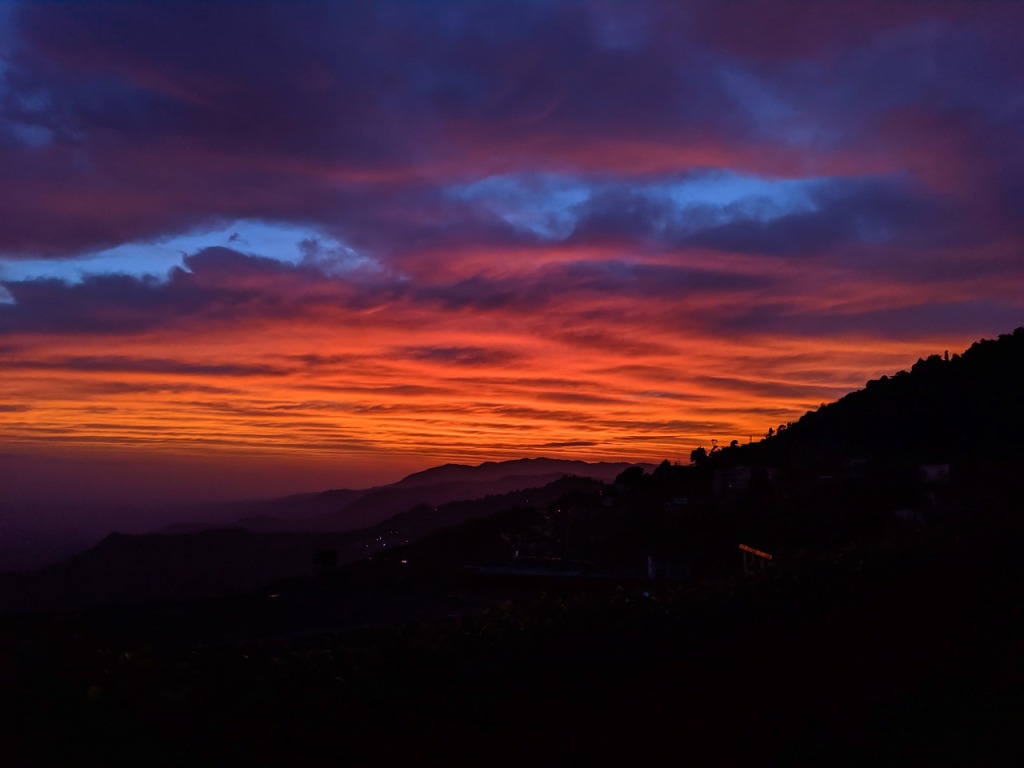 Popularly known as the 'Queen of Hills' in eastern India, Darjeeling is one of the most beautiful hill stations in India. Crowning the top of West Bengal, the town is known for its historic Himalayan Railway, commonly called the Toy Train which is also a UNESCO Heritage Site, its tea plantations, and an overall lovely unparalleled charm. Adds to the charm is the spectacular view of Mount Kanchenjunga, the third-highest peak in the world.
The famous Mall is where the tourists gather in the evening. It is a quadrangle lined with shops. The Mall leads to two arms of a ring road, which offers a bounty of the natural beauty of the valley, a string of hawkers called Mahakal Market, a Mahakal Temple, and a Kanchenjunga viewpoint. Padmaja Naidu Himalayan Zoological Park and Tenzing Norgay Mountaineering Institute are 30 minutes' walking distance from the Mall. Other places of interest are the Japanese Peace Pagoda, Batasia Loop, Tiger Hill Observatory and the evergreen bakery and diner, Glenary's.
How to reach: Bagdogra Airport and New Jalpaiguri Station, both in and around Siliguri, are the nearest access points to Darjeeling. From Bagdogra and NJP, you can hire cars or travel in shared vehicles up to Darjeeling. But the best way to go up there is to hop onto the Darjeeling Himalayan Railway or the narrow gauge toy train that connects NJP station with Darjeeling. Other than that, roadway rides are available from all nearby places such as Gangtok, Kalimpong, Kurseong, etc.
20. Rann of Kutch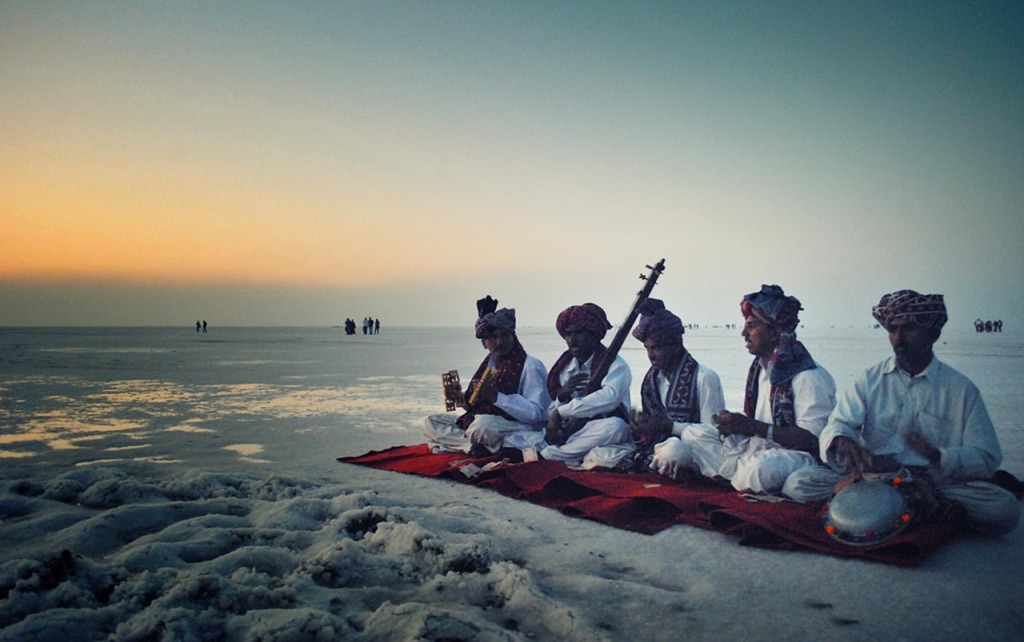 Gujarat welcomes you to one of its most stunning attractions, the Rann of Kutch, with a flurry of festivities during wintertime. Divided into two parts – the Great Rann of Kutch and Little Rann of Kutch, the area is blessed with an unparalleled uniqueness in the landscape. The Rann is engulfed by the Thar Desert on one side, the Gulf of Kutch on another and the Indus River delta permeates through the region, giving the area its name of Rann which means 'salt marsh'.
Fed by a number of small rivers, the 7,000 sq. km. stretches of white sand form one of the largest salt deserts in the world. The place hosts the Rann festival from October-November going well into February, keeping the chilly months busy with camel safaris, folk music, and dances, local art and craft exhibition, traditional textiles, jewelry and accessories on sale and many more joyful experiences. Two sites to visit near the Rann is Kalo Dungar or Black Hill, Kutch's highest peak, from where you can get a panoramic view of the marshes, and the Indus Valley Civilization archaeological site at Gola Dhoro.
How to reach: Since Rann of Kutch is in the middle of a salt desert, the roadways are the only direct means of reaching there. The nearest airport is at Bhuj, 53 km away from the Rann. Bhuj Airport is well connected with major Indian cities like Delhi, Mumbai, Kolkata, and Bangalore. Bhuj is also the nearest railhead to Rann of Kutch. From Bhuj, you can take a hired vehicle to reach the salt marshes. People sometimes enjoy long drives from Ahmedabad or Rajkot as well.
21. Alibaug
A coastal town off the coastline of Maharashtra, Alibaug is known for its picturesque beaches and colonial architectures of Portuguese style. Alibaug and Varsoli Beach are located a mile apart and are the main shores of the town. While Alibaug is a lovely picnic spot lined with local food stalls, Varsoli happens to be a naval base. Akshi Beach and Nagaon Beach, located a bit further away, are safe and ideal for family outings, swimming and water sports.
Alibaug is not only a seaside getaway but also a perfect place to explore old fortresses and castles. Stranded offshore from Alibaug Beach is the 17th-century Kolaba Fort with prominent Hindu carvings on its walls. Towards the south is the Portuguese Korlai Fort and a lighthouse dating back to 1521. Janjira Fort, also amidst the sea, speaks of Hindu-Islamic infusion in its walls, turrets, and cannons. Find a 5-feet tall Shiva lingam at Kanakeshwar Temple and a bundle of other shrines as well, deep in the middle of the untarnished wilderness of Kanakeshwar Forest.
How to reach: To reach Alibaug, you have to first get to Mumbai, which is an easy enough task. From Mumbai, which is 110 km north, you can take the roadway and drive down the Mumbai-Goa Highway for 3-4 hours to reach Alibaug. But the more exciting journey can be undertaken via the waterway. Ferries and speedboats operate between 6 am and 6 pm from Mumbai's Gate of India jetty to reach Mandawa Jetty, from where Alibaug beach is 30-40 minutes by bus or car.
22. Nashik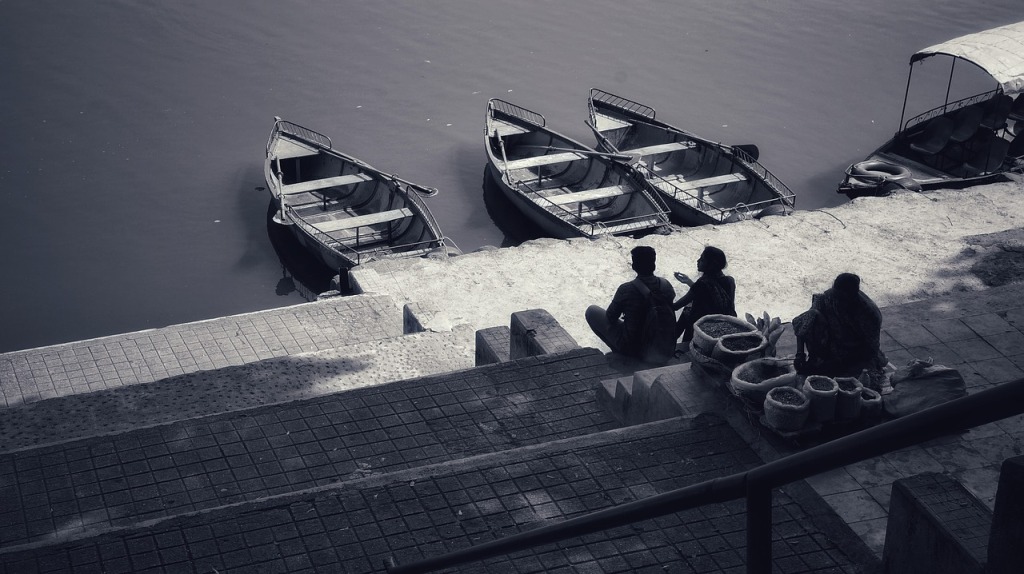 Nashik presents a beautiful culmination of traditionalism and modernity. It is the revered land for Hindu pilgrimage as the place that provided shelter to Lord Rama, Sita and Laxmana in the Ramayana during their exile. The ancient holy city is in Maharashtra and is home to the famous site of Panchavati by River Godavari where Rama rested and bathed at the nearby tank, now named Ram Kund after him and attended by throngs of devotees.
Nashik also houses Sula Vineyards, considered to be India's finest, and conducts regular tourist visits and wine tasting opportunities. Among the most important attractions are Trimbakeshwar Temple, which is one of the twelve Shiva Jyotirlingas of India, the 3rd century B.C. Pandavleni Caves of Buddhist heritage, and the beautiful Anjaneri Mountains considered to be Lord Hanuman's birthplace.
How to reach: Nashik has a railway station connected with Delhi and all major cities of the country. The nearest airport, however, is either Mumbai at 175 km or Pune at 220 km. Both the cities, as well as other towns like Shirdi, Aurangabad, and Nagpur, have state transport buses, luxury coaches and cab services heading towards Nashik.
23. Coorg
As beautiful as a picture painted on canvas, Coorg is one of South India's favourite hill stations. Lush green landscapes and sprawling natural beauty intermingle with the aroma of fresh local brew of delicious coffee at this destination. At its heart is the resort town Madikeri. One kilometre from there is the cascading figure of Abbey Falls formed out of River Kaveri's gushing force. The surroundings are rich with coffee, spice and paddy plantations.
While at Coorg, hike to Brahmagiri Peak amidst pristine landscapes and chances of wildlife spotting, learn about elephant rearing at Dubar Elephant Camp, explore the abundance of nature at Nagarhole National Park, take your best shots at Raja's Seat and pay your tributes to yet another of the dozen Jyotirlingas, Omkareshwar Temple on Mandhata Island.
How to reach: To reach by flight, the nearest airport will be at Mangalore, 135 km away. Bangalore is at second, 250 km away from Coorg. The nearest railhead is actually the nearest to the hill station, located at Mysore 120 km away. From all of these places, there are convenient roadway links to Coorg which you can avail in Volvos or private cars.
24. Shillong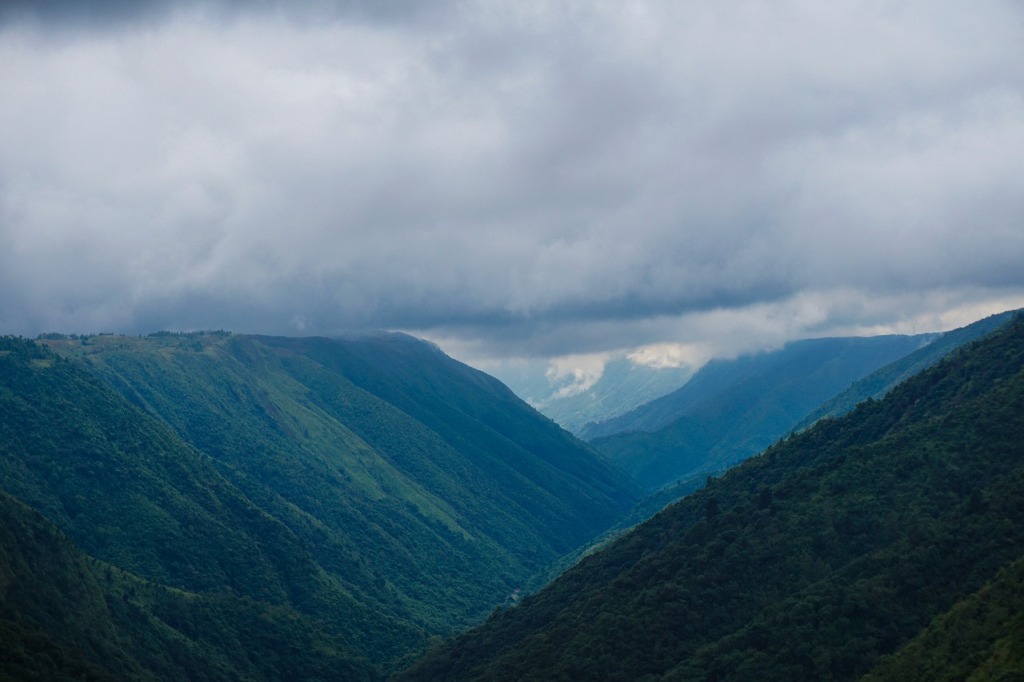 Unparalleled natural beauty cradles the capital city of Meghalaya, as Shillong does justice to its moniker, 'Scotland of the East' with grandeur. Located on Khasi Hills in the north-east, Shillong Peak offers a lovely one-day trek and at the end of it, stunning views of the valley and flatlands of Bangladesh beyond borders. The surroundings of Ward's Lake also have numerous walking trails to explore. For more views and natural abundance, there are Laitlum Canyons, Elephant Falls and Lady Hydari Park.
A little further away, in allegedly the world's wettest place Mawsynram, are the Mawjymbuin Caves. Although it requires a fair amount of physical strain to get inside the naturally formed caves, the experience is thrilling and for a lifetime. For a lesson in the art, culture, and heritage of the land, pay a visit to Don Bosco Centre for Indigenous Culture. Enjoy a bit of adventure at the end of your museum trip with the skywalk on the sloping roof of the building.
How to reach: Despite being a state capital, Shillong has very limited connectivity owing to geographical difficulties. It does have Umroi Airport 30 km away, but with very little flight accessibility. The nearest airport with frequent traffic as well as the nearest rail station is at Guwahati, Assam. From there, you can simply take a bus or four-wheeler to reach Shillong.
25. Goa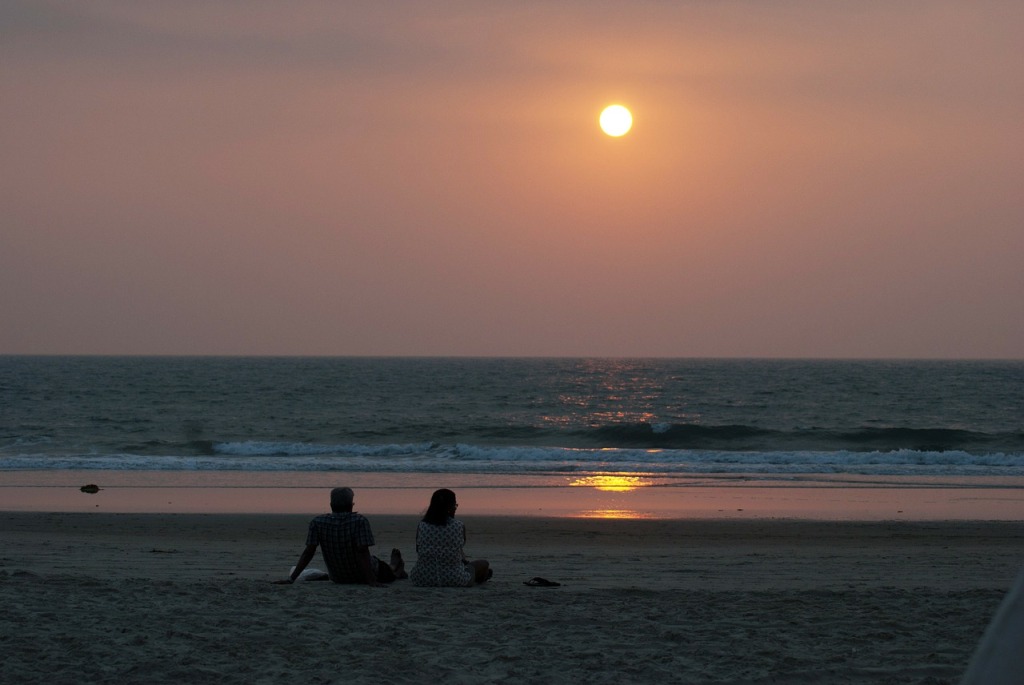 Last but not the least is Goa – the dream destination of every Indian traveler ever. A former Portuguese colony, Goa is obviously known for its paradise-like beaches, but also for laid-back fishing villages, colonial churches, and tropical plantations. Beaches like Baga, Anjuna, Palolem, Dona Paula, and Calangute are all known for their exotic appeal, with lines of coconuts and palms and sparkling water of the Arabian Sea. A wide range of water sports such as surfing, water skiing, parasailing, catamaran, banana boating, scuba diving, and water biking can be enjoyed thoroughly here.
But other than that, the small seaside state such as Old Goa, Reis Magos Fort, Dr. Salim Ali Bird Sanctuary, Panjim Heritage Walk, Bondla Wildlife Sanctuary, the Church of Our Lady of the Immaculate Conception, Dudhsagar Waterfalls, and the Shanta Durga Temple. While in Goa, don't forget to visit Margao, the oldest city of the state and to go for a dolphin-spotting from one of the great beaches.
How to reach: Dabolim Airport 30 km away from capital Panaji is the sole one in Goa and is connected with major domestic and international air routes. Margao and Vasco da Gama are the major railheads in the small state, which is well-linked with Mumbai, Delhi, and other cities. If you are coming from Mumbai in a collective trip, then a long drive on the Mumbai-Goa Highway along the west coast can be perfect for added excitement.