Rishikesh is a small pilgrimage town and a municipal board in India, in Dehradun district in the northern state of Uttarakhand. Rishikesh lies in the lower region of the Garhwal Himalayas. It is the doorway to the upper Garhwal Himalayas and the Char Dham yatra begins from here.
This sacred place is also known as the Yoga Capital of the World. Visitors get attracted to the holiness of the Ganges and the banks, accompanied by large green hills and blue skies. There are 2 famous bridges, namely Ram Jhula and Lakshman Jhula which span over 750 ft over the Ganges.
The city is filled with destinations that are a great deal for any adventure lover. It is an ideal destination for various water sports and adventure activities like rafting, trekking, rock climbing, kayaking, camping, bungee jumping, flying fox, giant swing, rappelling, etc.
These adventure activities in Rishikesh, Uttarakhand, are a great way to feel the adrenaline rush in the body and have a thrilling experience. A huge number of daring and fun-loving adventure seekers come to Rishikesh to take part in these adventure sports which refreshes their mind and body. Some of the popular adventure activities in Rishikesh are discussed as follows:
River Rafting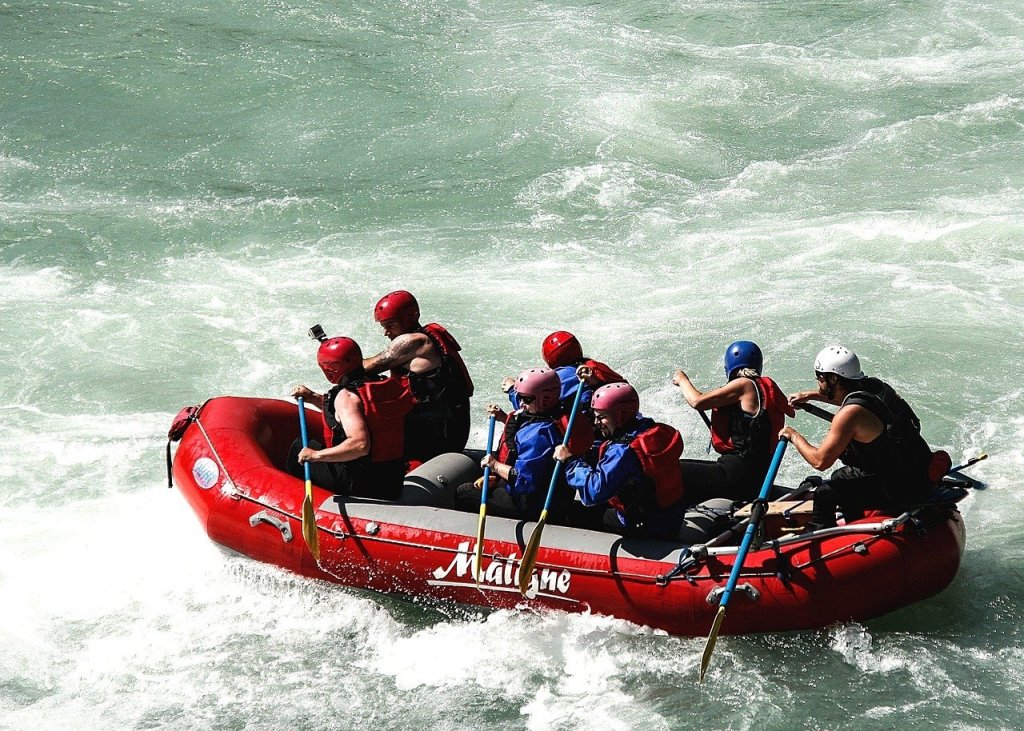 Of all the adventure activities in Rishikesh, the most thrilling one is rafting on the river Ganga for about 10-12 km. River rafting is one of the most famous adventure activities in Rishikesh, Uttarakhand. This extreme water sport comes in various levels of difficulty which involves fighting the challenging river waves and experiencing the joy of it.
This is the best adventure sport that tourists get to try in this city of adventures. The most exciting part of this adventure sport is, that this water sport can be tried in the Ganga, the mother of all rivers in India. Lately, river rafting has become the most popular water sport among the other interesting adventurous activities in Rishikesh. This unique experience can be availed at any time of the year except for the monsoons.
Average cost- Rs. 1100
Bungee Jumping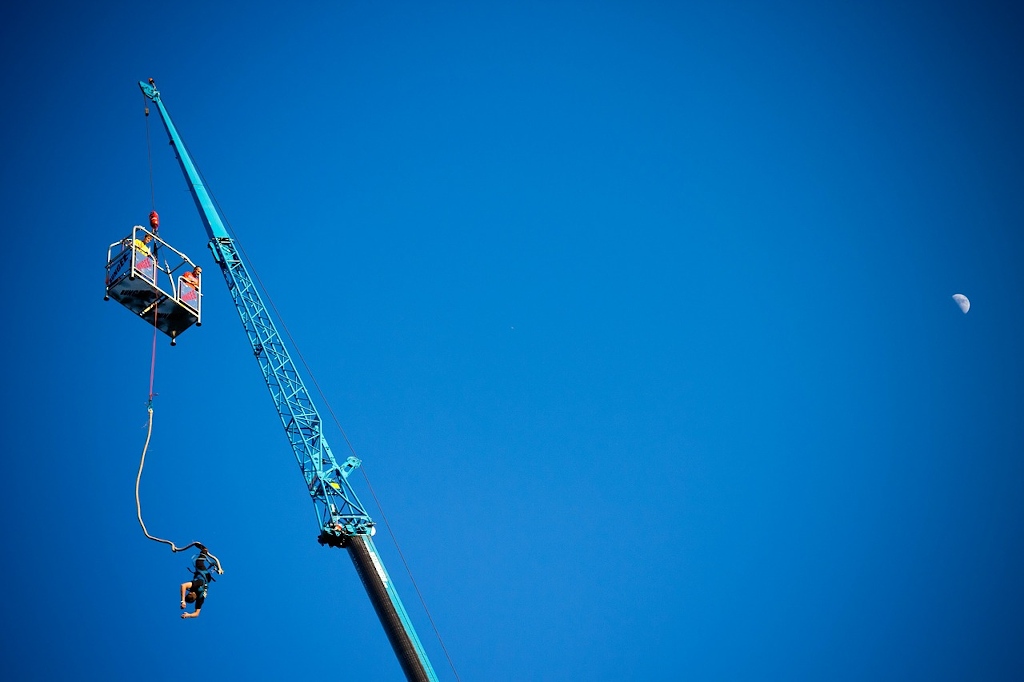 It is one of the most extreme and worthy adventure activities in Rishikesh. The adventure lovers try out bungee jumping at a height of 83 meters from Mohan Chatti which is India's highest Bungee jumping point.
The sensation of free-fall while Jumping from a vertical rail/cliff and a tickle runs through the whole body is altogether a different feeling. This sport is a must try and can easily be included in Rishikesh Adventure Package if one wishes to. One can also try reverse bungee jumping at the same spot in Rishikesh. There is no restriction on the season to perform this activity.
Average Cost- Rs. 3400- 4800
Flying Fox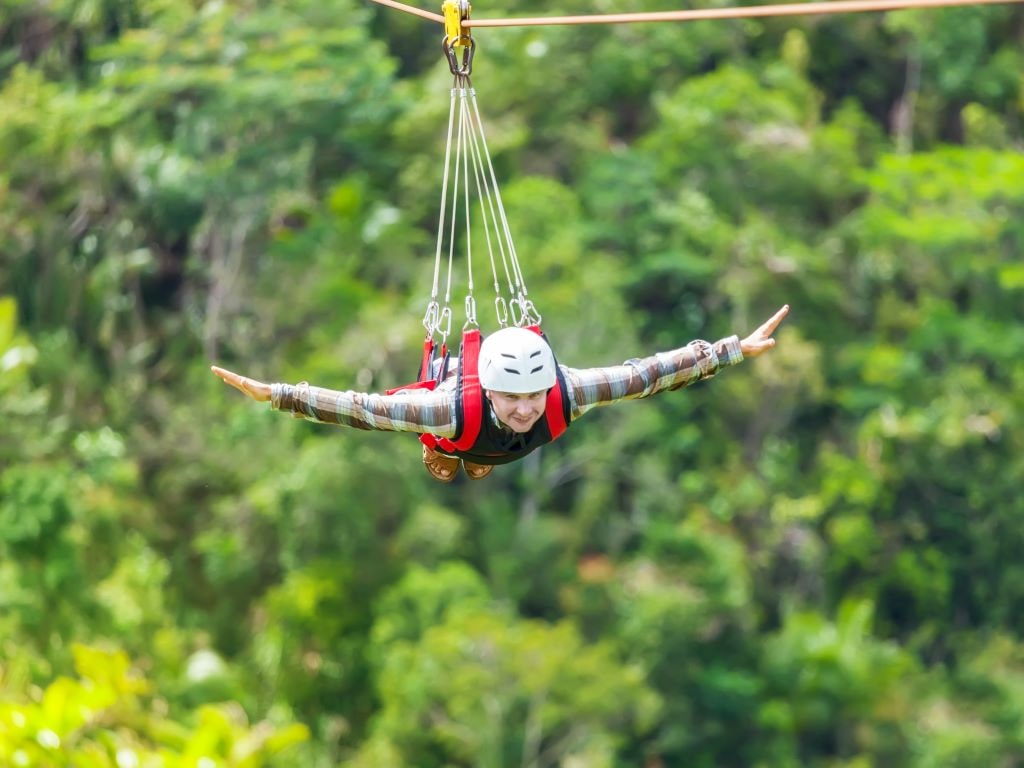 Flying Fox is one of the most popular rope-based adventures activity in Rishikesh, which is Asia's longest flying fox track. The participant has to move down through a valley while sliding through a horizontal rope that starts from a higher altitude and ends at a lower point.
The participant experiences this activity on a one-kilometer stretch at a very fast speed of about 160km/hr, which adds to the fun. It can be tried at any time of the year.
Average cost- Rs. 2000-5000
Ziplining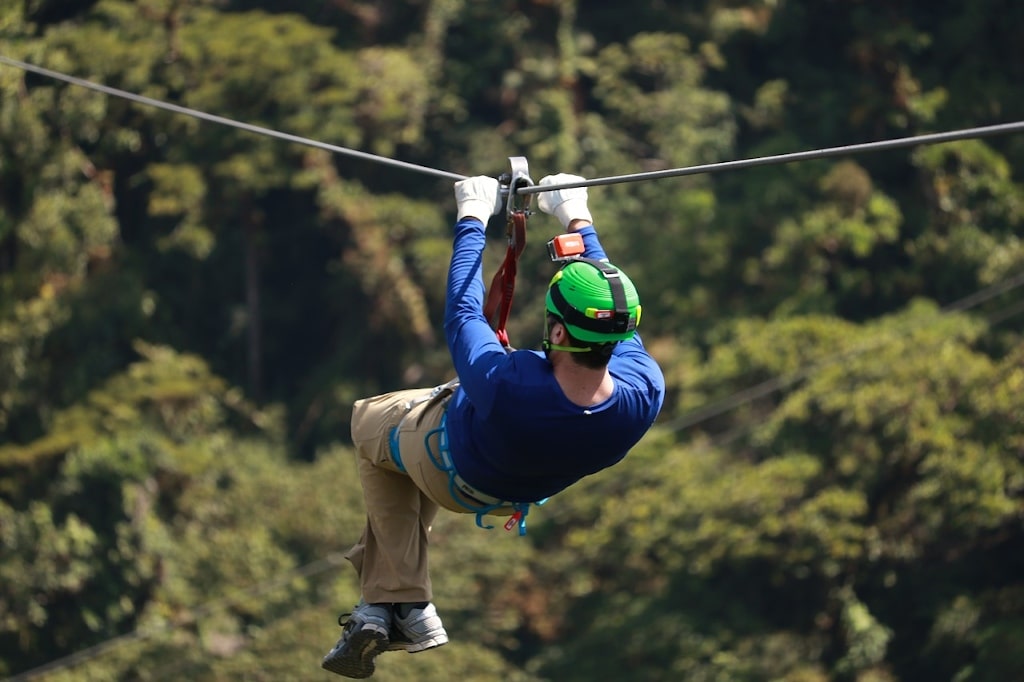 Ziplining is one of the best adventure sports in Rishikesh, Uttarakhand. This thrilling sport involves crossing the river while being tied to a pulley and cables. Zip lining has become a popular activity in Rishikesh, over the Ganga valley. This rope-based adventure is included in the Rishikesh adventure package to enjoy the vacation.
Average cost- Rs. 1000 – Rs. 1500
Mountain Biking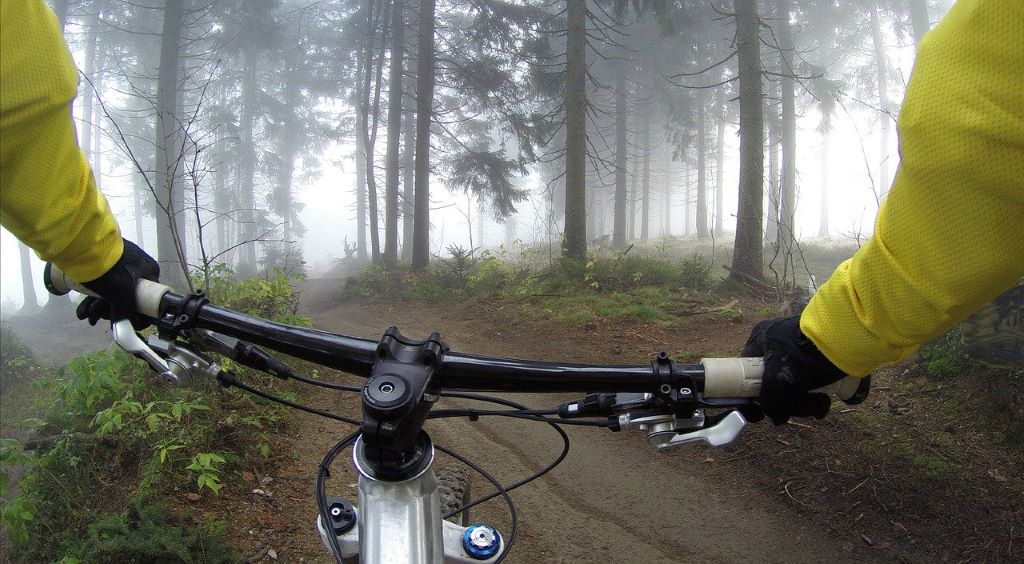 This is one of the most thrilling adventure sports in Rishikesh, which helps to explore the town. Rishikesh has the perfect geographical features which make it suitable for mountain biking. Tourists and travelers could travel the mountains by riding a bicycle or motorbike with speed as per the safety limits. It requires a lot of stamina and focus. Bikers could do this in groups, or solo during their Rishikesh adventure.
Average Cost- Rs. 300-400
Giant Swing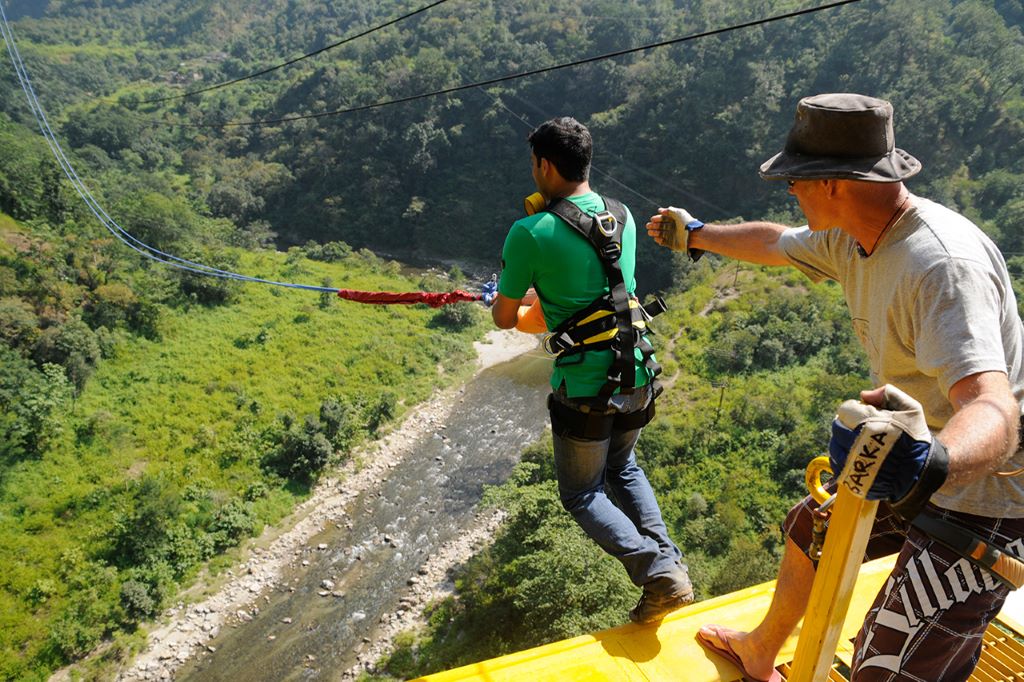 This is one of the most fun adventure activities in Rishikesh. This rope-based adventure is quite similar to Bunjee Jumping. Here, a long elastic chord swings the participant from the same Bunjee platform; Mohan Chatti.
For this activity, a seat harness is provided with two ropes attached to it. The ropes attached to the harness swing the person like a pendulum. A person enjoys a distance of around 1-1.5 km. This delightful experience is appropriate for those who love height-involving adventures. This lively activity is must-try in Rishikesh and ought to be included in the Rishikesh adventure package. This adventure activity can be tried throughout the year.
Average cost: Rs. 3000-4000
Waterfall Rappelling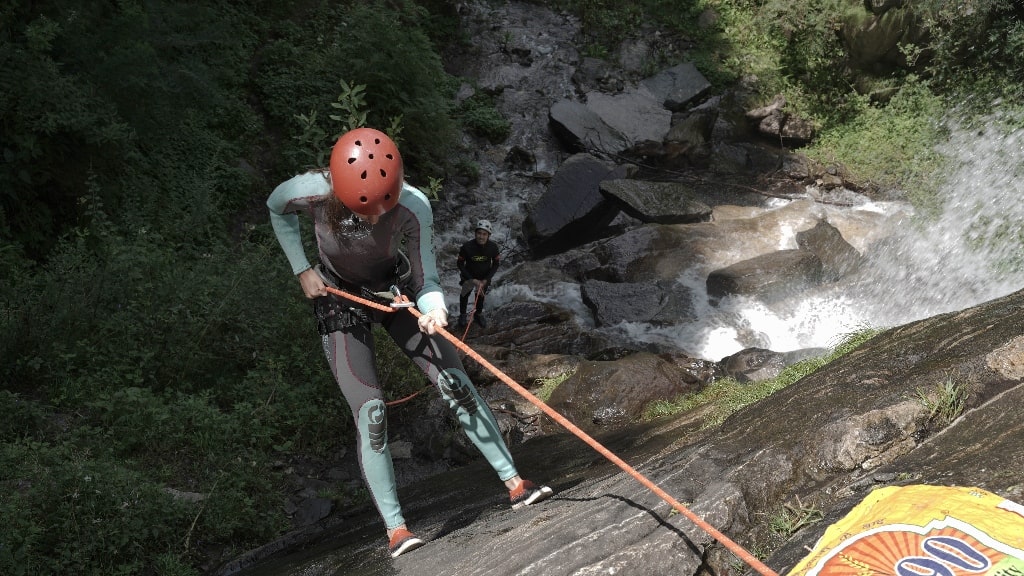 Waterfall rappelling is one of the most fascinating activities to do in Rishikesh. This second-best water sport in Rishikesh involves coming down through a waterfall. The participant can trek up the waterfall and feel the rushing water. It is very important to maintain balance while taking part in this fun-filled activity.
There are various places including the Neer Garh Waterfalls for doing this activity. Tourists, who want to experience a fun-filled exciting adventure, can add this to their Rishikesh adventure package. The best time for this activity is from March to June.
Average cost- Rs. 600
Also Check: Canyoning in India
Kayaking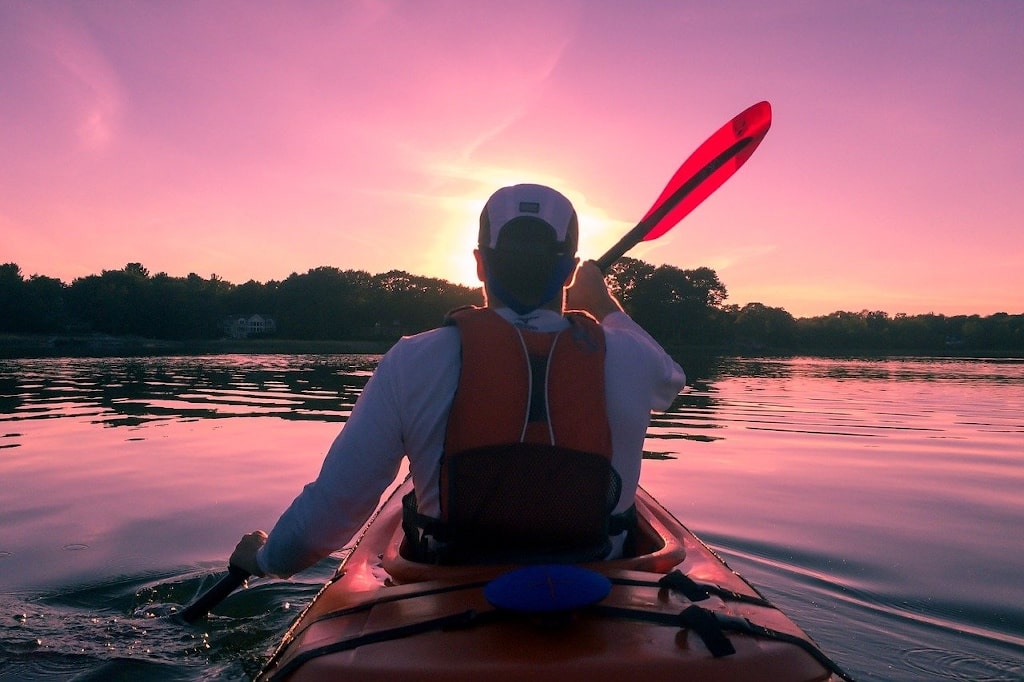 Kayaking is one of the most challenging adventure activities in Rishikesh. The Ganges offers several excellent rapids to begin a kayaking trip. In this water sport, the rider Kayaking can navigate through the water in a small kayak or boat as he wants. One needs to fit in properly and be prepared for trying hands-on this activity.
Kayaking is usually an individual activity that is usually done in the Shivpuri region. The interesting part is that the rider can choose his/her level of rapid according to their physical strength. This water sport has gained much popularity from tourists all over the world.
Average cost: Rs. 3000
Hot Air Ballooning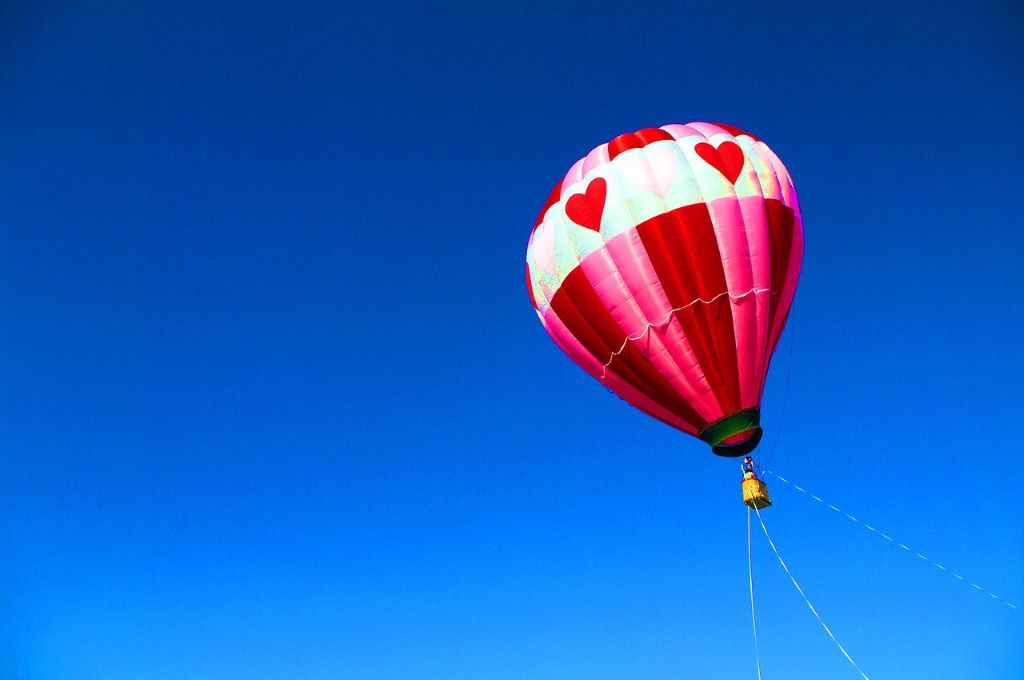 This visually pleasing activity is another fun adventure sport in Rishikesh. This activity glimpse of the scenic wonders from atop including the panoramic view of the Shivalik range. The hot air balloon consists of a big airbag that contains heated air and carries passengers over the valley in a 10-minute ride.
Taking a ride in a hot-air balloon in the early morning, from a height of 500 ft above is something worth trying in Rishikesh. This activity is usually done near Dehradun Airport, which is almost 18 km from Rishikesh.
Average cost- Rs. 2,500
Trekking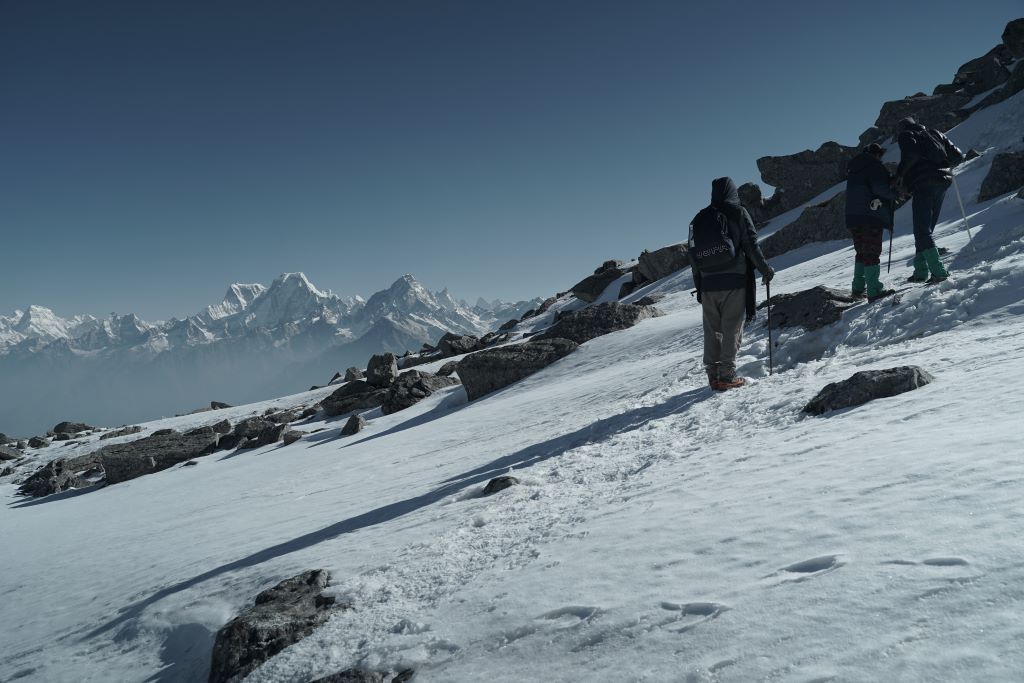 Trekking is undoubtedly one of the most relaxing and tempting adventure activities in Rishikesh, Uttarakhand. One can explore a large number of natural beauties in Rishikesh while trekking. The Garhwal and Kumaon regions of Uttarakhand are well known for providing great opportunities for trekking where trekkers can appreciate the mountain ranges on their way.
They can also enjoy heart-warming views of sunset, valleys, waterfalls, villages, etc. Tourists can also go for waterfall treks like the Neer Garh waterfall trek, Patna waterfalls trek, etc. Trekking in Rishikesh is a unique experience that can be cherished for life.
The Average cost for trekking is Rs. 1600
Also Check: Trekking Destination in India
Cliff Jumping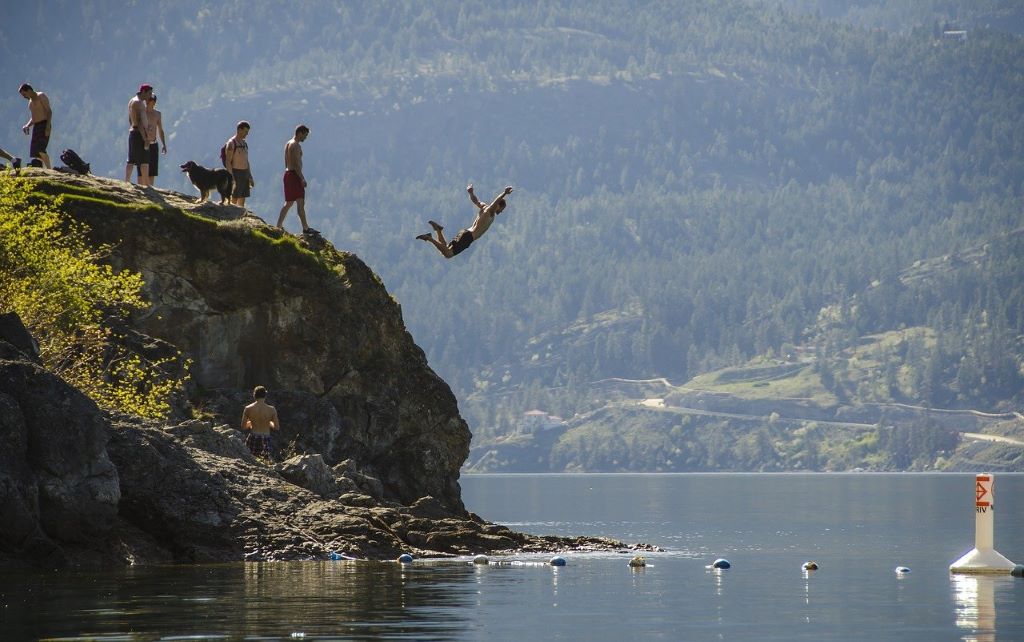 Cliff jumping is one of the youngest and fun adventure sports in Rishikesh, along the banks of River Ganga. Generally, the sport involves jumping from a 30-40 ft high cliff into the River Ganga. The town of Rishikesh provides various places for cliff jumping among which Tapovan is a famous spot.
Jumping off the cliff into the river is one of the favourite adventure sports in Rishikesh for tourists. For some, it is just an adventure sport; while for others, it's a hobby.
The participant gets to choose the height to take part in this water sport based on their endurance level. This thrilling activity is performed under strict supervision while taking care of all the safety measures and is definitely not for the faint-hearted. However, the sport is well accepted by the locals as well as the tourists of this place.
Average cost- Rs. 1300-1750
Powered Paragliding in Rishikesh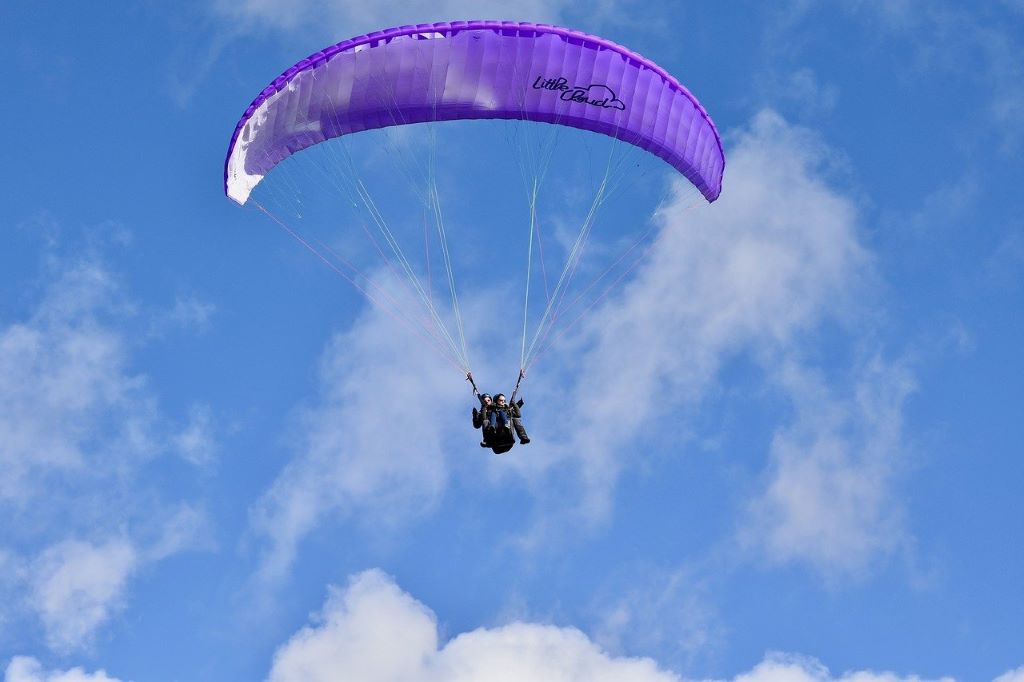 Paragliding in Rishikesh boosts the adrenaline in the body. This adventure activity involves gliding through the skies in a parachute with the help of a motorized fan. Kunjapuri and Ranikhet are the two best locations in Rishikesh for paragliding. This mesmerizing experience allows the riders to witness the beauty of the town.
Average Price: Rs. 4,500
Also Check: Paragliding Spots in India
Rock climbing
Himalayan town of Rishikesh is the hub of adventure activities and Rock climbing is one of them. Rishikesh is indeed one of the steadiest locations for mountain climbing. Rock climbing is indeed one of the best adventure activities in Rishikesh. This activity also helps the climbers to test their stamina and strength. It is best to start the activity early in the morning from the Shivalik Hills in Rishikesh.
Average Cost- Rs. 1000
Body surfing
Body surfing is a favourite sport for adventure lovers. Rishikesh offers opportunities for spectacular body surfing where one can steer up just like the playful seals. One can also ride the wave while streamlining the body.
Bodysurfing can be very well done in the Ganges. Body surfing can be done with a pair of swim fins and other accessories like hand paddles, handguns, wave blades, etc. These accessories help to get better positioning on the wave face and gather up extra speed. It is important to be aware of the surface while body surfing.
Average Cost: Rs. 1,000
Written by Madhurima on 28-Apr-2021