14 Best Places For River Rafting In India
I
If you are an adventure enthusiast seeking high-adrenaline sports then rafting is THE activity for you. Rafting involves navigating a river rapid in an inflatable raft.
This high adventure sport comprises of several difficulty levels, depending upon how ripply and rough the river is. These levels are based on the presence of rapids that emerge due to a change in the river-height, or because of the presence of different sized rocks in the river.
Rafting is undeniably an extremely challenging yet fun-filled activity. You indulge in a boisterous experience of floating on the waves, getting drenched, and relishing both the tranquility and exuberance of the river at the same time.
Ever wondered what makes this sport so popular?
Rafting is popular because it allows almost everyone to participate in this stimulating expedition. Whether a non-swimmer, an amateur, or a new kid on the block, anyone can go rafting. The trick is to keep the safety tips of the instructor in mind!
This white-water sport (rafting) can be a safe and enjoyable activity. Just follow proper guidance and use appropriate equipment with all safety precautions.
Rafting in India
With state-of-the-art equipment, amazing cultural and geographical terrain, and easy access to gushing rivers, the sport of rafting in India is a top-class outdoor activity.
Additionally, there are no major permit requirements for river rafting in India except in the inner line, close to the border areas.
All this plus the amazing hospitality of Indians makes rafting in India one of the most popular adventure sports of the country.
In the beginning, the river Ganges, in and around Rishikesh was the major contributor to river rafting in India. But now many other rivers in the eastern, western, and southern parts of India have also been explored and offer great potential for white river rafting.
Let's embark on a virtual tour of some places that offer the best river rafting in India.
Places for Rafting in India
Here are 14 famous places for river rafting in India. You plunge into the bubbly rapids and negotiate through soaring water currents while bouncing over rocky patches, clinging onto the raft, and maneuvering the ticklish curves- the white-water rendezvous here is one nerve-wracking experience. Let us explore-
1 Ganga River, Rishikesh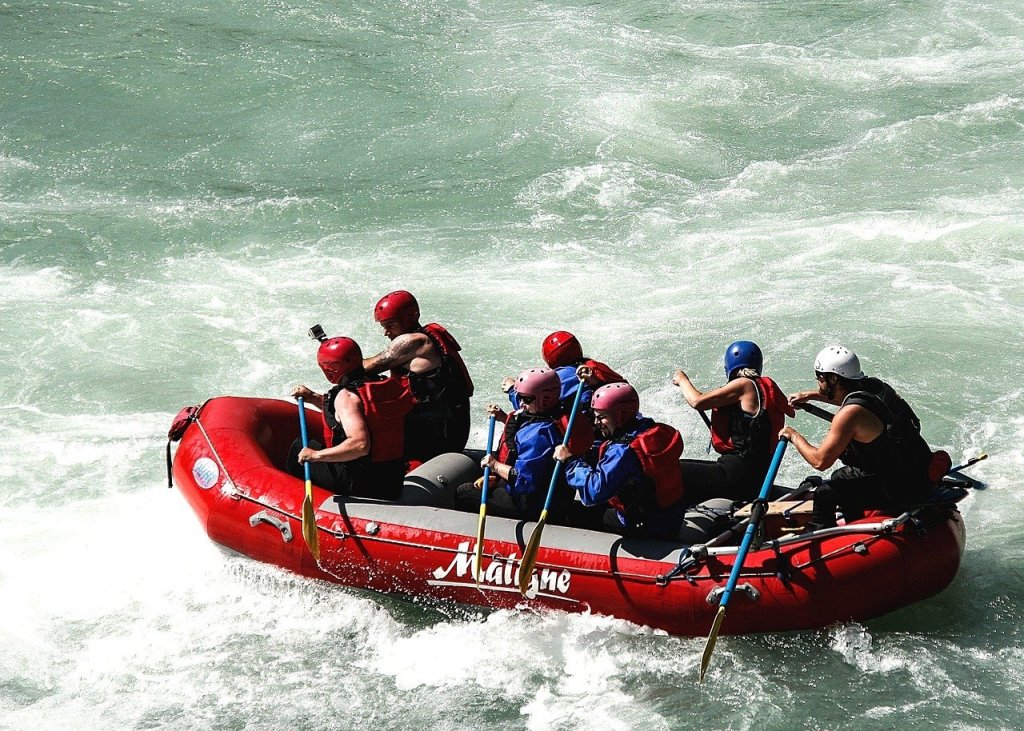 Rishikesh is undoubtedly the Mecca of river rafting. Ebullient Ganges River, locally called Ganga, surrounded by the mighty Garhwal Himalayas and white sand beaches makes for the best place for white river rafting in North India. Rishikesh boasts of 4 stretches; a 9 km stretch from Brahmpuri to Rishikesh, a 16 km stretch from Shivpuri to Rishikesh, a 24 km stretch from Marine Drive to Rishikesh, and lastly, a 36 km rafting-stretch from Kaudiyala to Rishikesh. You can embark on a half-day or a full-day trip. The rapids come with queer names such as Three Blind Mice, Golf Course, Roller Coaster, Tee Off, Return to Sender, Double Trouble, and The Wall. 'The Wall' is considered the most challenging among all.
Region: Uttarakhand
Best River Rafting Months: June to September
Rafting Grade: 1 to 4
2 Yamuna River, Mussoorie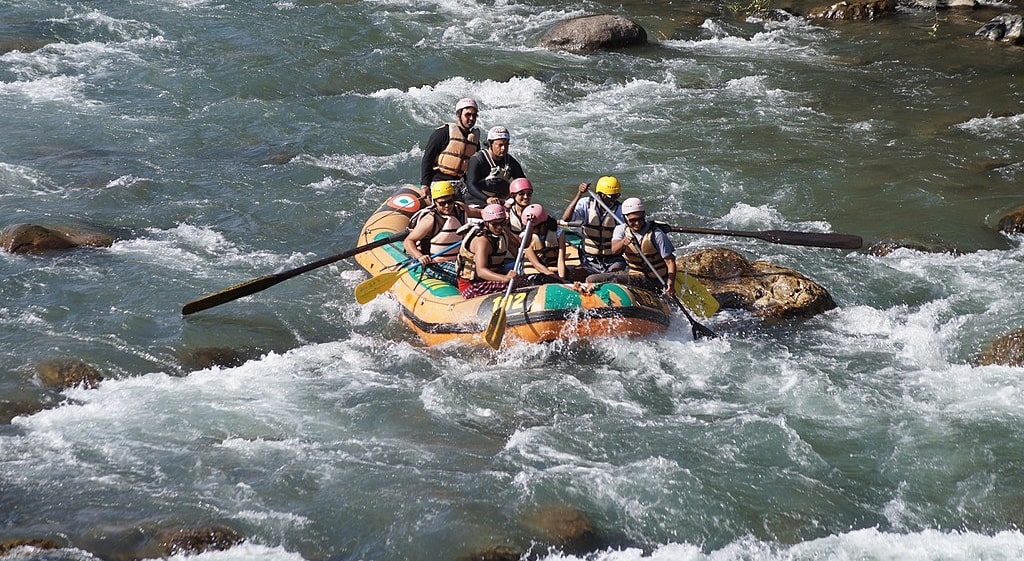 If River Ganges is the first white-water rafting option then Yamuna river is a befitting second. The rapid grades in the Yamuna river range from grade 1 to grade 3. Just like River Ganges, river rafting in the Yamuna is both for amateurs and seasonal rafters. The two river rafting trails in Yamuna beckon rafters to its high-volume waters, first is Nainbagh to Juddo, and the second Yamuna Bridge to Juddo. Among the two, Nainbagh to Juddo is the more popular one and offers 3 rapids.
Region: Uttarakhand
Best River Rafting Months: September to June
Rafting Grade: 1 to 3
Rafting Stretch: 9 km from Nainbagh to Juddo
3 Tons River, Mori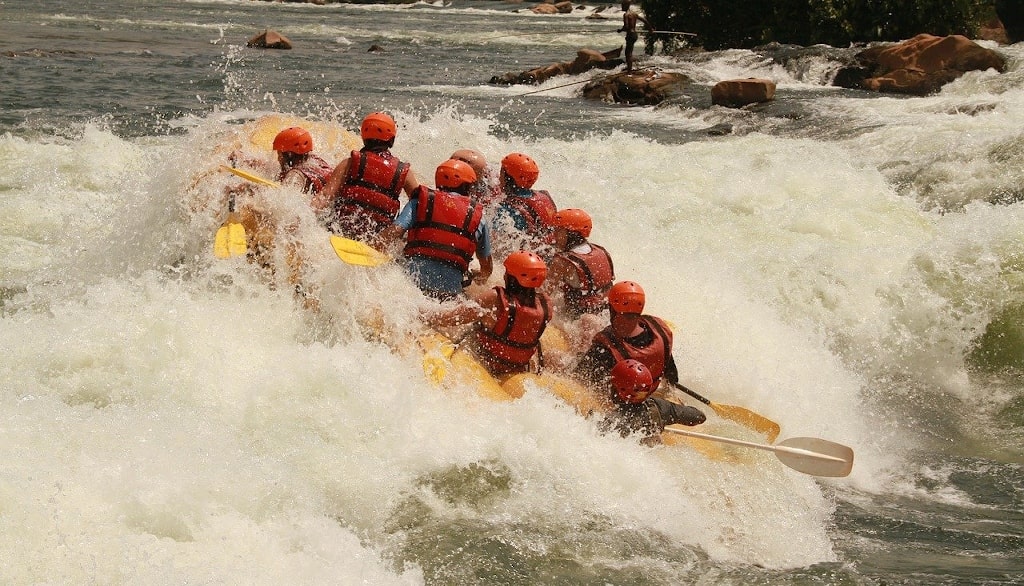 The rafting route in Tons River, a tributary of Yamuna River, is one of the trickiest, one needs to be an expert rafter. The fierce rapids of the Tons river traverse through bends and curves of bubbling water. The rapids are mostly of grade 3 to 4 level but can even go up to difficulty level 5, depending upon the turbulence.
Region: Uttarakhand
Best River Rafting Months: April to July
Rafting Grade: 3 to 4
Rafting Stretch: 90 km
4 Bhagirathi River, Tehri Garhwal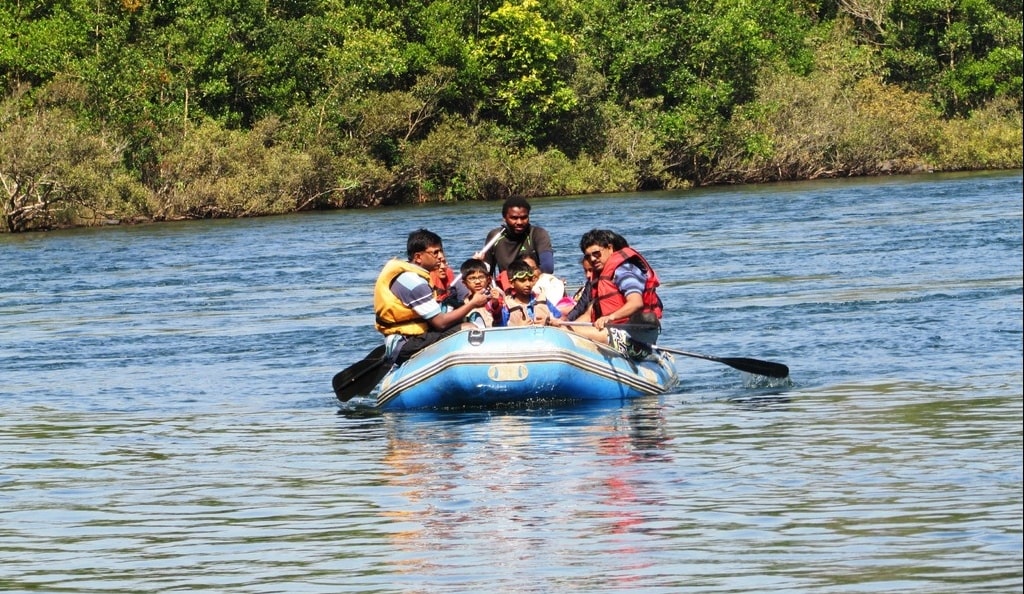 Bhagirathi River in the North part of India offers a challenging rafting experience with turbulent rapids like the Chute, Elephant rock, Sharp S, and Confluence. One can also access The Wall and Daniel Dip, the best two rapids of Ganga River on this route. The scenic grandeur of Uttarakhand valleys and mountains along this route is an added attraction.
Region: Uttarakhand
Best River Rafting Months: October to May
Rafting Grade: 3 to 4
Rafting Stretch: 150 km
5 Alaknanda River, Chamoli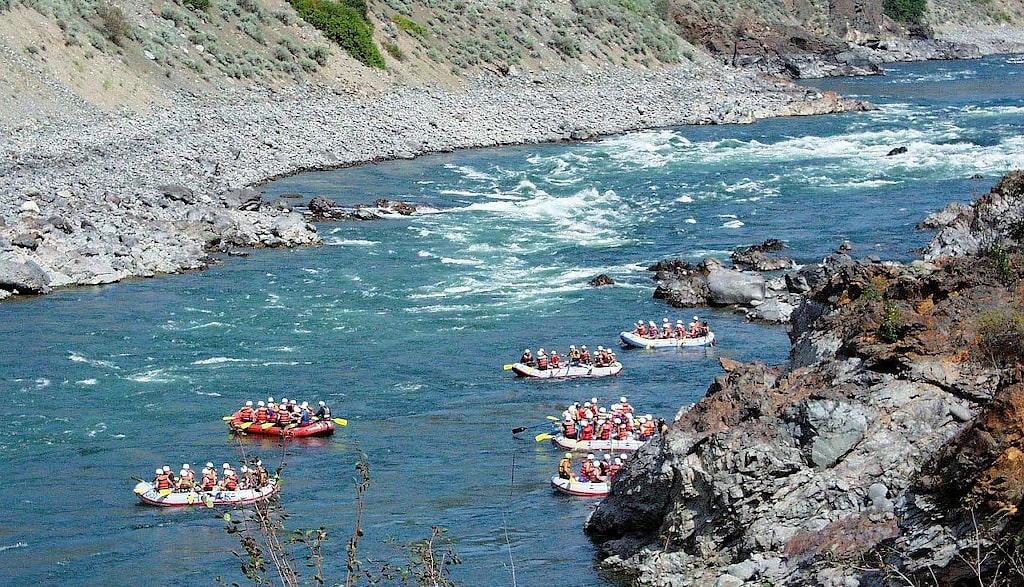 The second-largest tributary of river Ganga, the Alaknanda river offers a challenging rafting route that starts at Chamoli and continues till Rudraprayag. You enjoy the beauty of the scenic vista of Uttarakhand mountains and valleys along this rafting route. The main attraction is the grade 5 Hillary Fall. This adventurous fall is named after the famous Sir Edmund Hillary and his boat expedition.
Region: Uttarakhand
Best River Rafting Months: September to June
Rafting Grade: 4 to 5
Rafting Stretch: 25 km
6 Beas River, Kullu-Manali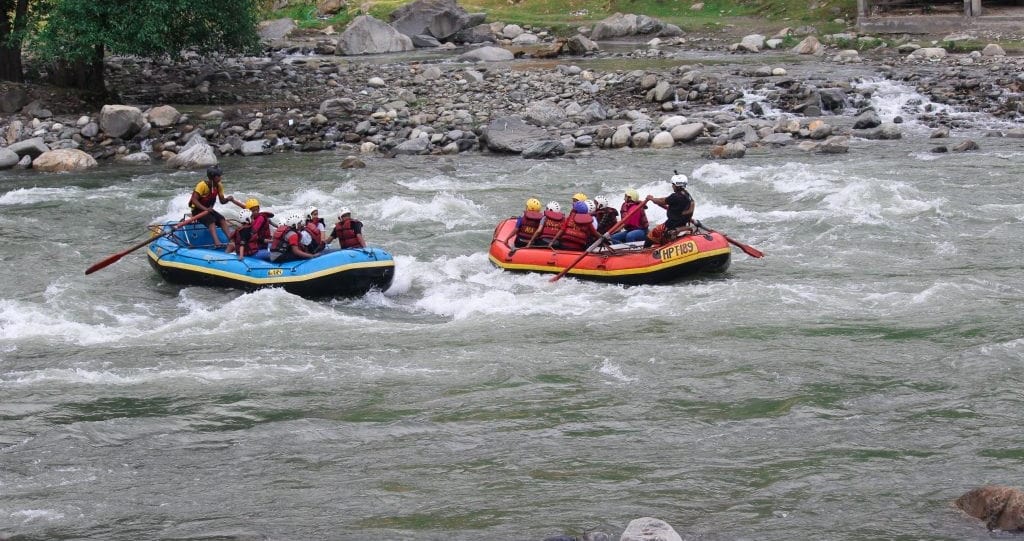 Manali is famous for hordes of adventure activities and river rafting is one of the best sports that you can indulge in. From seasonal rafters to novice beginners, the bubbling waters of river Beas are ideal for rafting lovers. This beautiful and exciting route begins at Pirdi and traverses through places like Bhuntar, Katrain, Mohal, and Bajaura.
Region: Himachal Pradesh
Best River Rafting Months: June to July
Rafting Grade: 1 to 4
Rafting Stretch: 14 km, commences at Pirdi till Jhiri
7 Indus River, Ladakh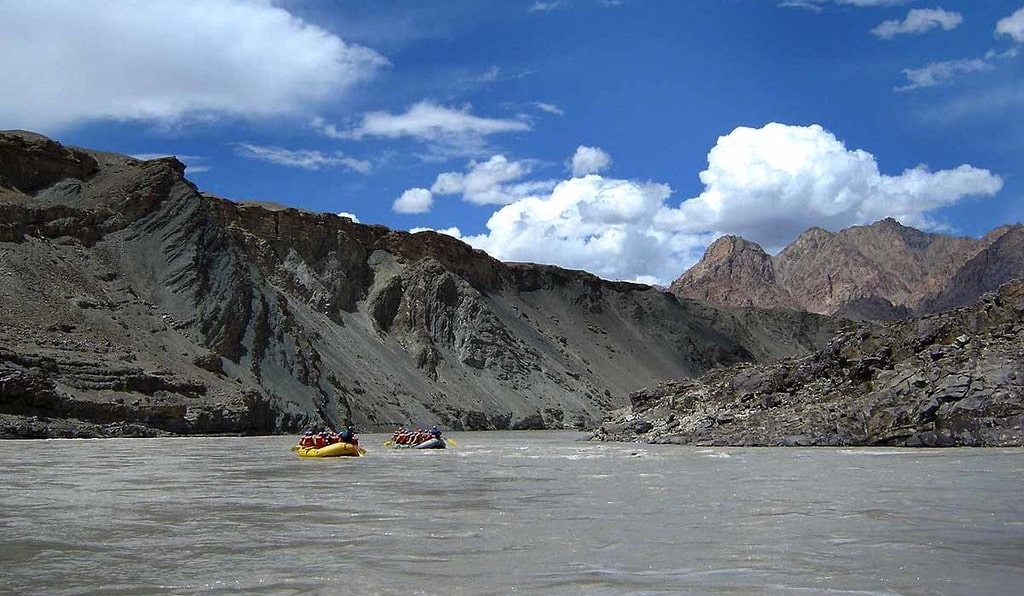 If you want to experience a pure adrenaline rush in the Zanskar mountain range of the enigmatic Ladakh region then the Indus River is your best bet. As you raft in this longest Asian river, the landscape of snow-laden peaks, rugged cliffs housing Buddhist monasteries, quaint hamlets, and deep gorges enamors you. The best part is that even if you don't have any prior rafting experience, you can enjoy rafting at a staggering altitude of 12,000 feet in the Zanskar Indus River.
Region: Leh-Ladakh, Jammu and Kashmir
Best River Rafting Months: July to September
Rafting Grade: 1 to 2
Rafting Stretch: 30 km from Padum to Zimo
8 Spiti River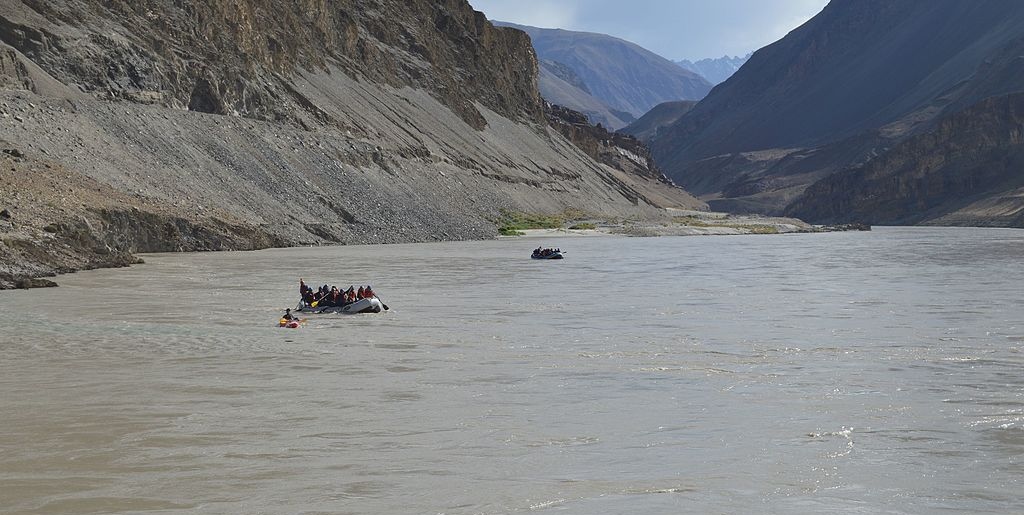 Are you looking for a joyride of a lifetime in the picture-book settings of the Himalayan vista? The effervescent Spiti river, encompassed by the Kullu Valley in the south, Ladakh in the north, and Tibet in the east, grants you exactly this and much more. The highlight of this daring route is the astonishing aura of the twin valleys of Lahaul and Spiti. You revel in the beauty of glorious glaciers, splendid ridges, green pastures, and peaceful Himalayan villages along the rafting route.
Region: Himachal Pradesh
Best River Rafting Months: September to November
Rafting Grade: 1 to 4
Rafting Stretch: 100 km
9 Teesta River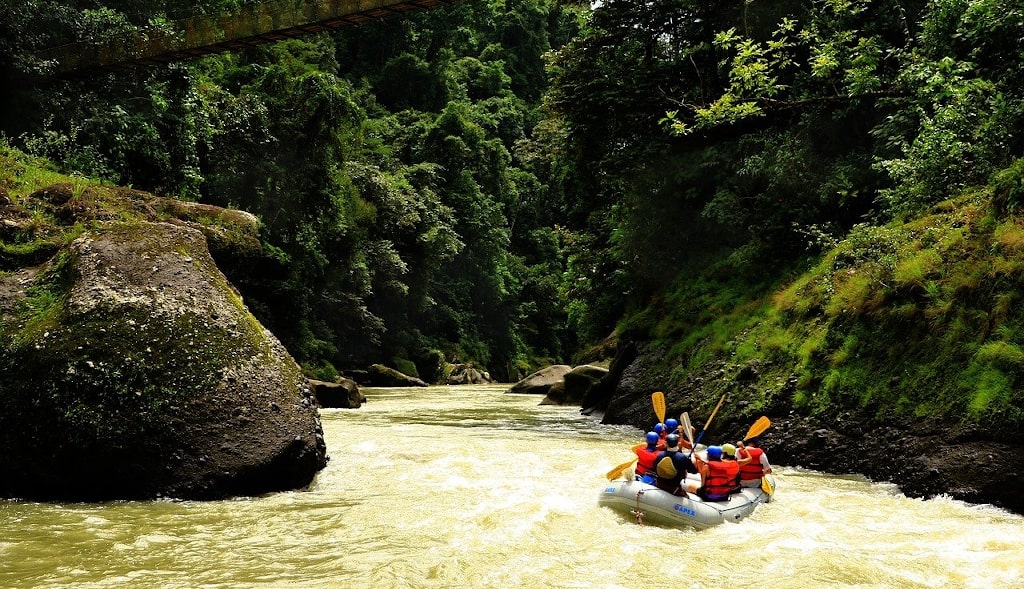 Move over from the North to the eastern part of India. Again, this route is replete with challenges and fluctuating adventure. The point where Teesta River meets its raging tributary Rangit is the perfect place for experienced rafters. The challenging rapids of varying intensity amidst the beautiful white-sand beaches and rocky terrain offer a multi-faceted rafting adventure. One can also enjoy boat-oaring and paddle rafting here.
Region: Sikkim
Best River Rafting Months: October to April
Rafting Grade: 1 to 4
Rafting Stretch: 11 to 37 km, starts at Sikkim to Darjeeling till Kalimpong hill station
10 Brahmaputra River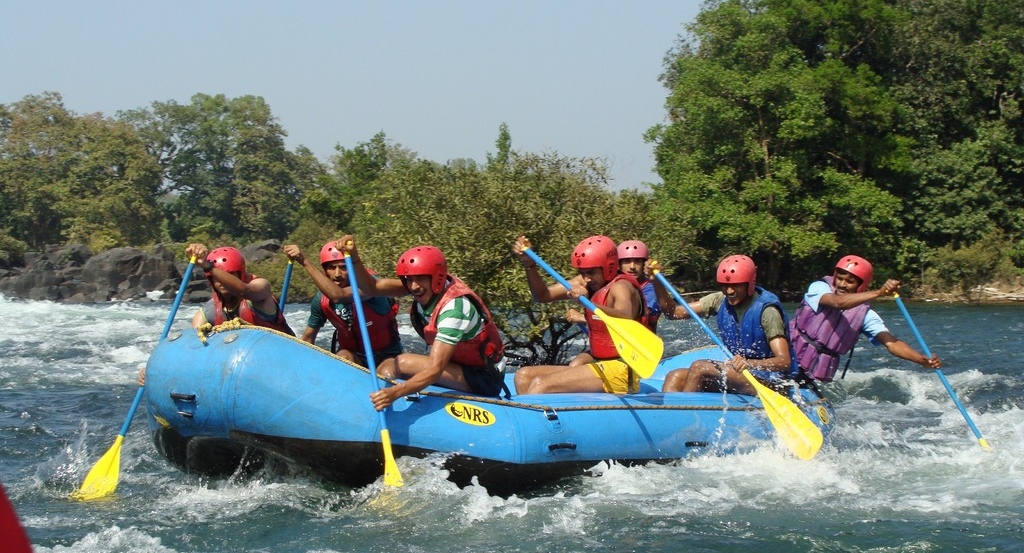 Do you have enough time and want to experience the thrill of rafting at a luxurious pace? If yes, then the Brahmaputra River in the eastern part of India will suit you to the T. The rafting route commences at Tuting and ends at Pasighat. The rafting experience is full of unpredictable furor; you are surrounded by greenish-blue mountains, lush greenery, rocky crevices, and tribal settlements. Rafting in the Brahmaputra River comes with two preconditions- one should have enough rafting experience and a good amount of time- as it can take almost a week to cover the entire rafting trail.
Region: Sikkim & Arunachal Pradesh
Best River Rafting Months: September to June
Rafting Grade: 3 to 4
Rafting Stretch: 180 km
11 Lohit River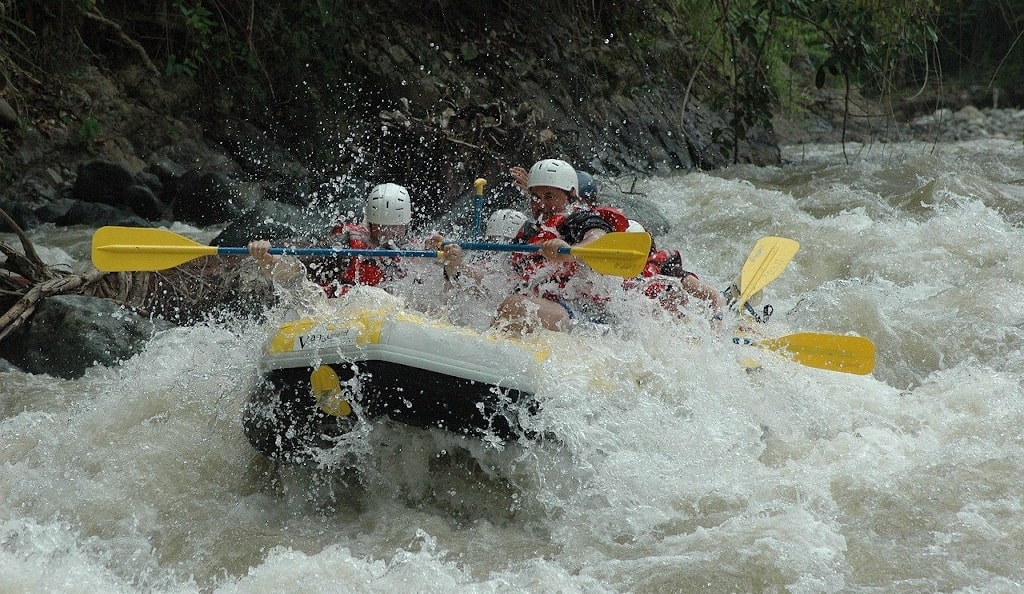 Lohit River is another popular rafting stretch in Arunachal Pradesh with the double distinction of rafting as well as kayaking. It offers moderate to grade VI rapids. Rapids are extremely fierce here. This necessitates expertise while rafting in the tempestuous Lohit River. The quirky names of rapids like Tooth Fairy and Pulsating Pulsi make for an exhilarating experience. These foamy rapids cascade through dense tropical forests and beautiful gorges with tribal settlements on the banks of the river.
Region: Arunachal Pradesh
Best River Rafting Months: September to June
Rafting Grade: 2 to 6
Rafting Stretch: 100 km
12 Kameng River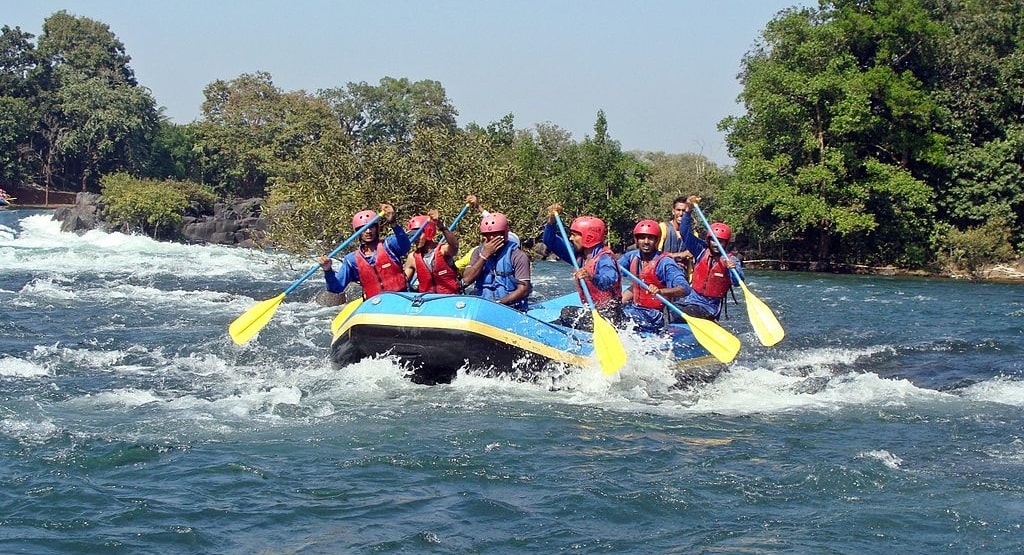 Another rafting spot in Arunachal Pradesh is the Kameng River. It is considered one of the best and the most idyllic places for river rafting in the north-eastern part of India. You can cover a distance of almost 25 km through rafting amidst a calendar-like scenic setting. As you cover each kilometer, the thrill almost doubles up.
Region: Arunachal Pradesh
Best River Rafting Months: February to March and November to December
Rafting Grade: 3 to 5
Rafting Stretch: 25 km
13 Kundalika River
If seeking rafting in the Western Ghats of Maharashtra, you can experience the adventure in the Kundalika River. The monsoon season is the perfect time for river rafting in this river. The challenging rapids of the small yet exuberant river offer the best experience to rafters. A dam in the Kolad region controls the gradient and turbulence in the Kundalika River that runs from the Sahyadri Hills to the Arabian Sea.
Region: Maharashtra
Best River Rafting Months: June to March
Rafting Grade: 3 to 4
Rafting Stretch: 16 km
14 Barapole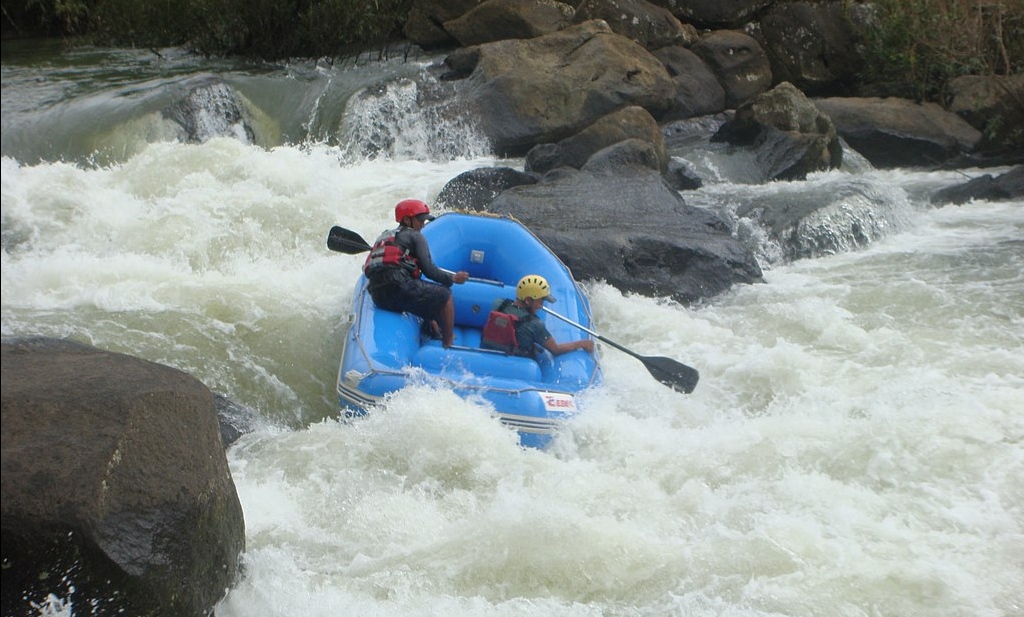 How about moving further down to experience the thrill of rafting? One of the best destinations in the southern part of India is Barapole in Coorg, Karnataka. The Dakshina Kannada river offers two types of stretches here. The first is the upper side with 5 rapids, and the second is the lower side that comprises of 6-7 rapids. The foamy rapids have very peculiar names such as the Milky Churn, Morning Coffee, the Wicked Witch, Big Bang, Grasshopper, and the Ramba Samba.
Region: Coorg, Karnataka
Best River Rafting Months: July to September
Rafting Grade: 2 to 4
Rafting Stretch: 8 km
Danger of Rafting
Rafting is a challenging sport that requires one to adhere to proper precautions. By following proper guidelines, you can minimize your chance of any injury or fatalities on a rafting trip. Always wear a life jacket and helmet. And most importantly, choose the rafting route as per your experience and physical fitness. If you are a beginner, start with a rafting grade of 1 to 2 and graduate to more fierce rapids gradually as you gain experience.
In conclusion, the sport of rafting doesn't require any strict training or learning. It is a pulse-racing outdoor stunt that anyone with an appetite for adventure can attempt. It is no doubt unpredictable, challenging, and can even turn hazardous but this does not forbid sports enthusiasts from participating in this epic outdoor adventure