According to a popular saying, "Life is a daring adventure and nothing else". All daredevils and brave hearts would agree with this statement hands down.
There is no denying the fact that we all seek adventure in life sometimes. And do you know that this theory is backed by science? There are significant reasons why some adrenaline-pumping activities every now and then are good for your system.
Let's find together how little adventure can bring an upswing in your personality-
Adventure activities help you prioritize sustainability, prove your abilities, and are a perfect confidence booster.
Most importantly, they help you learn to stay cool under pressure and help gain perspective on your life.
Such activities help you learn a new skill and add a boost to your brainpower.
Adventure activities help you feel better in mind, body, and soul while enriching you with loads of new experiences.
Most of these thrill-based activities are set in the most picturesque locales of the country and are bound to get your pulse racing.
From river rafting to rock climbing to rappelling, and much more, we have compiled a list of twelve quintessential adventure sports/activities in India. Let's begin the adventure ride-
River Rafting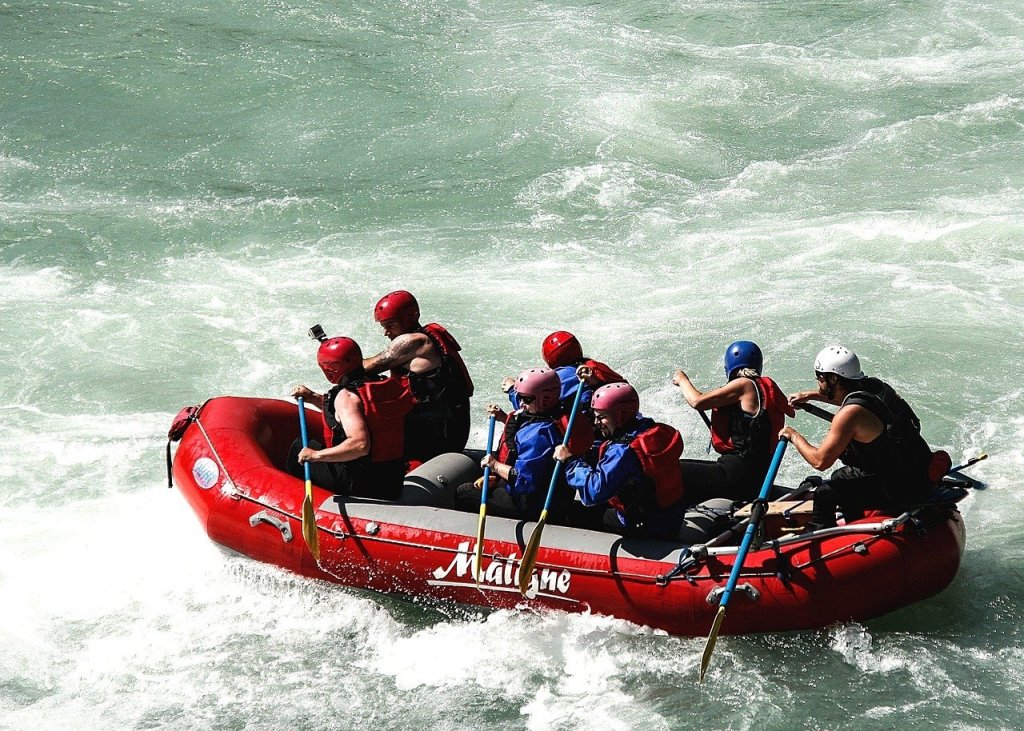 Among the so many adrenaline rushing adventures, river rafting has gained immense popularity lately, especially with the young and young at heart. The thrill ride through the rapid waters is one spellbinding experience that chills you for lifelong.
Let's take a quick rundown of river-rafting in India and where it is offered.
Of all water sports in Uttarakhand, Rishikesh is the haven for adventure. It is perhaps the best river-rafting destination in India. From Shivpuri to Lakshman Jhula, Rishikesh offers almost 13 rapids stretched over an approximate distance of 16 kilometers, in the River Ganges.
After Rishikesh, Manali water sports come in a close second. Rafting on Beas River in Manali with glimpses of the PirPanjal Range along the way is a memorable experience.
Do you know, Ladakh also offers river rafting on the Zanskar River? This rafting route bewitches you with the most idyllic views of the remote topography of Ladakh. The grand finale of the stretch has River Zanskar emerging into River Indus.
For the skilled rafters, the Teesta River flowing through Sikkim and Darjeeling is a perfect choice. Teesta River and its tributary Rangit boast of one of the finest rafting routes in the world. Rangit, popular for its turbulent waters and multidimensional rapids, provides rafters an experience of a lifetime. The spellbinding panorama along the Teesta River makes the rafting adventure simply superb.
Kolad in Maharashtra is another hot rafting destination in the western part of India. Located within the Sahyadri mountain range, it offers rafting only during monsoons.
Bungee Jumping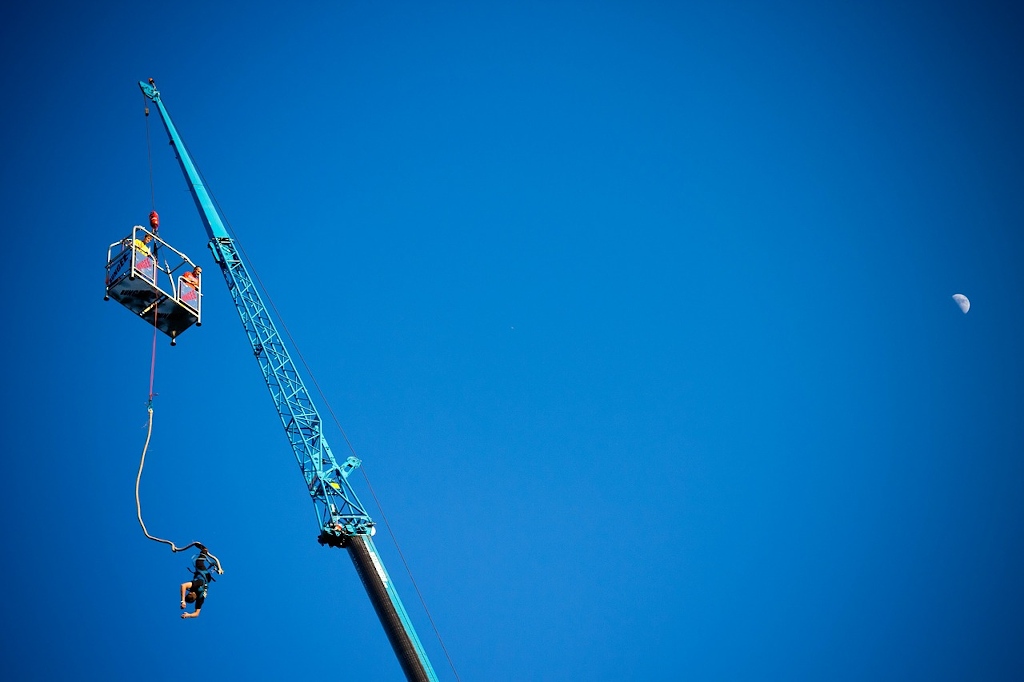 Among the various adventure sports in India, Rishikesh is perhaps the most versatile destination. Along with river-rafting, Rishikesh is also a top spot for bungee jumping and boasts of the highest bungee jumping spot in India. It is the only bungee jumping destination with a fixed platform to dive from.
Lonavala, tucked between Mumbai and Pune, is one of the best and safest bungee jumping spots in western India.
For the extremely brave hearts, Ozone Adventures at Bangalore tops the adventure quotient.
Here, you don't have a fixed platform but you jump from a crane, and jumping from a crane is more thrilling as compared to the fixed platforms.
Anjuna Beach in Goa is another great bungee-jumping spot for tourists of Western India. The jumping platform here is not very high and good for beginners or first-timers.
Trekking and Camping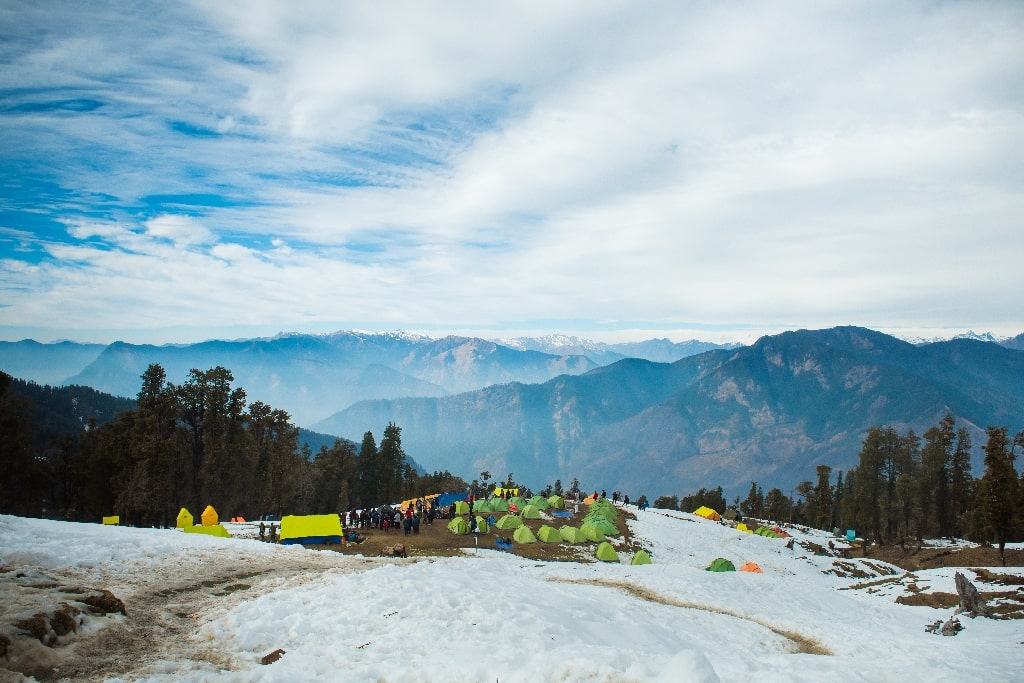 Trekking and camping are the most popular in India's adventure activities. The multi-faceted topography of India boasts of hillocks, mountains, meadows, and forests that make for very interesting trekking locations.
Among the so many trekking choices available, there are unique options like the Chadar Trek and Roopkund Lake Trek. While Chadar Trek allows you to hike over a frozen lake, the mysterious Roopkund Lake Trek lets you witness the actual skeletal remains of the unsuccessful trekkers.
How about camping amidst a dense forest, by a lakeside, or on the banks of the river after an arduous trek? This activity is a favorite with Indian people.
The hilly regions of Himachal Pradesh, Uttarakhand, Ladakh in the northern part of India are blessed with the most scenic campsites. In the east, Assam, West Bengal, and Sikkim offer the most picturesque mountain landscape to connect with nature.
Moving ahead from the mountains, Goa in the western part of India gives you a chance to camp on the silver beaches.
How about some desert camping surrounded by golden sands? Jaisalmer, Rajasthan provides you one of the most exciting desert experiences in the heart of the expansive Thar Desert.
Skiing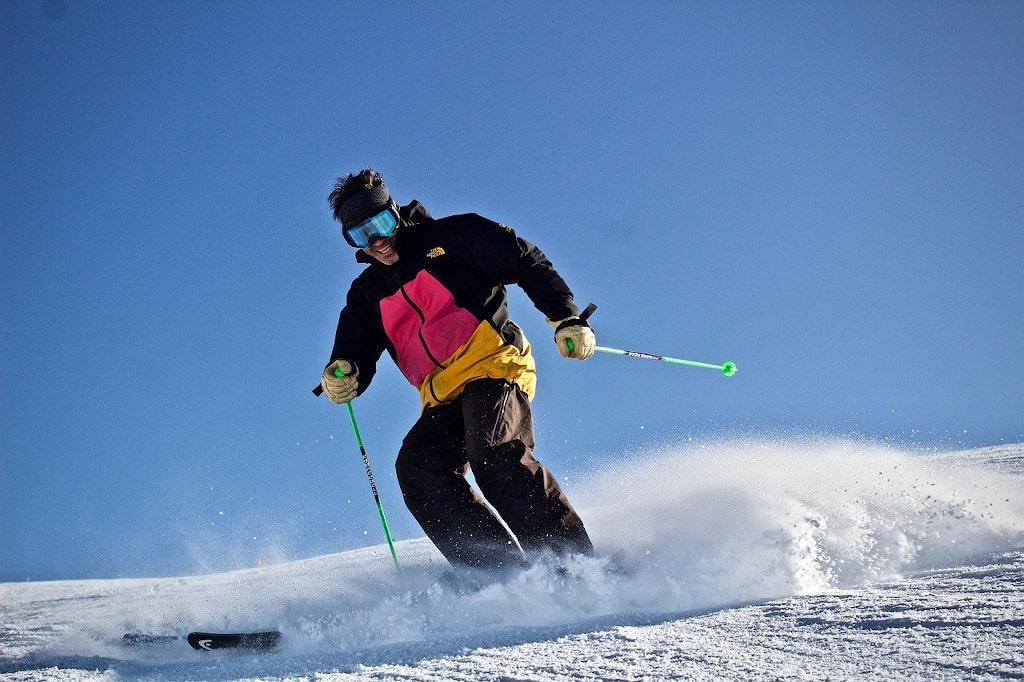 How does the thought of gliding over snow on skis amidst the most virginal grandeur sound? Priceless, isn't it? Skiing is no longer the sport of the rich and the famous. It has come a long way since the time the common public watched it with awe on the silver screen. You can participate in this exciting sport in many places in India as a recreational activity.
Skiing is offered in the hilly regions of Jammu & Kashmir, Uttarakhand, Himachal Pradesh, Arunachal Pradesh, and Sikkim.
However, for serious ski-enthusiasts, only a very few ski resorts are worth considering.
There are the following criteria that need to be fulfilled for qualifying as a 'ski resort'-
Cable cars and/or chairlifts that take you up on the mountain
'Runs' are groomed trails with proper signs to guide the skier down the mountain slope in a safe yet fun manner.
Gulmarg, with a world-class ski resort, is the best place for skiing in India. Gulmarg has great accessibility, a good amount of snow, excellent accommodation, amazing infrastructure, and top-notch ski equipment. The slopes at Gulmarg with different gradients are ideal for beginners as well as professional skiers.
For winter buffs, snow sports in Manali also offer the most beautiful opportunities. Solang valley, located 14 km from Manali, is another ideal skiing destination in India. Great snow quality and good accessibility are its plus points. But, Solang Valley lacks good infrastructure and equipment.
Auli, a ski resort in Uttarakhand is also a hot skiing spot. It is the most scenic skiing slope of India but falls short as compared to Gulmarg and Solang valley in terms of accessibility.
Heli-skiing is another electrifying sport in which you access the high and remote mountain slopes via helicopters. The Kullu–Manali valley and Gulmarg are the foremost heli-skiing destinations not only in India but all across the world. These destinations attract worldwide top skiers to participate in this unique experience.
Rappelling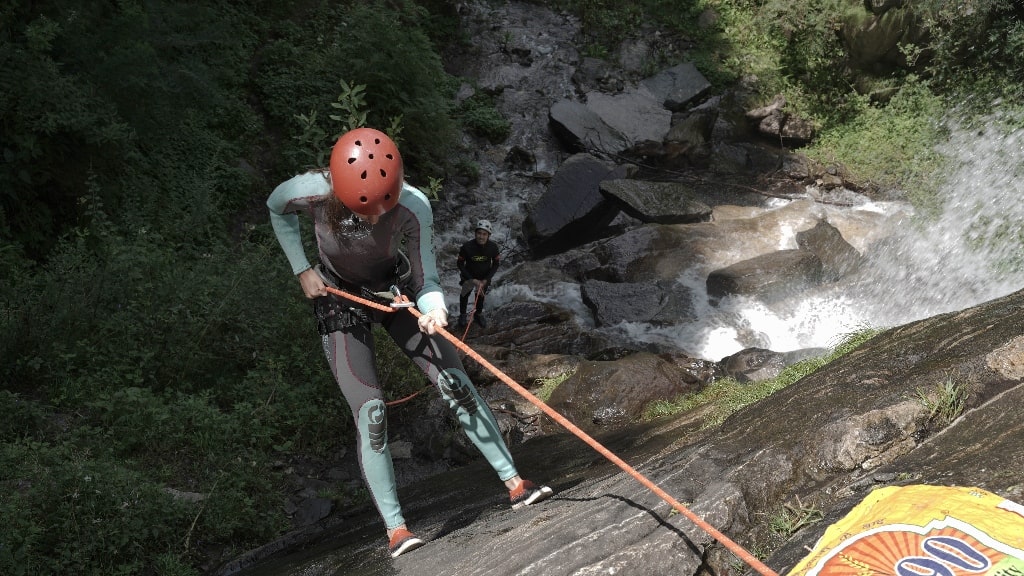 For someone who loves the sport of mountaineering but finds it a trifle tough, here is another sport that offers you an experience as close. This delicately tricky sport is daring yet exciting and meant for the bold and courageous.
Of late, rappelling is catching the fancy of adventure seekers fast. With so many destinations across India engaging in this activity, rappelling enthusiasts don't have to venture too far to indulge in this thrilling sport.
Rishikesh in Uttarakhand, a mecca for adventurous sports and activities, is an upbeat rappelling hub.
Among other states, Himachal Pradesh, Maharashtra, Karnataka, and Sikkim offer a varied topography that provides adventure seekers plenty of choices to have their fill.
Zorbing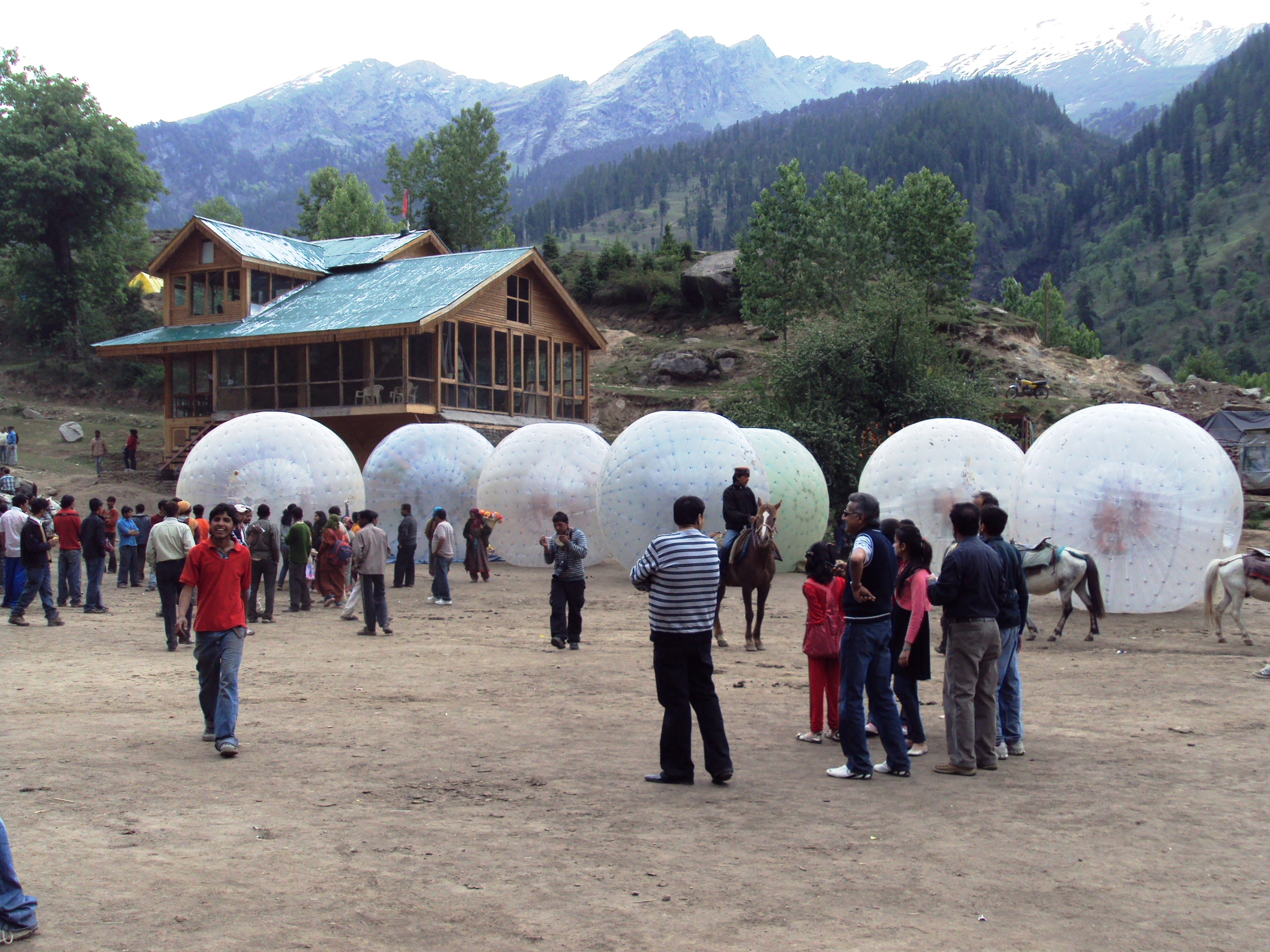 Did you know that India's capital Delhi's famous architectural monuments like India Gate and Purana Qila offer aqua zorbing and zorbing at a reasonable rate?
Indulge in zorbing and get an adrenaline rush while speeding down inside an inflated orb. As you roll and bounce and navigate the bumps along the way, the experience leaves you asking for more!
Adventure sports in Kullu Manali have turned a new leaf with this amusing sport. Participating in the zorbing activity on the astonishingly beautiful Manali landscape is just priceless.
Another happening destination in the northern part of India that offers zorbing amidst the snowy landscape is Pahalgam, in Kashmir. Rolling down the snowy slopes surrounded by the lavish bounty of nature is like tasting a slice of heaven.
Lonavala, a serene hill station near Mumbai and Pune is the ideal weekend vacation spot. Zorbing along the slopes of Lonavala surrounded by silver waterfalls is the most amazing and fun experience.
Rock Climbing
For the past few years, rock climbing has become very popular with daredevils who want to explore something innovative. Let's take a quick look at some rock-climbing hotspots in the country.
Parvati Valley with its rocky terrain is the most happening rock-climbing and trekking spot in Himachal Pradesh.
The spectacular hilly region surrounded by expansive meadows augments the fun of trekking and rock climbing.
Shey Rock, near Leh, is another favorite destination for rock climbing. This place floors the climbers with almost 20 bottled sport routes that are just too perfect for rock climbing. The best place for rock climbing at the Shey Rock is Hiram Crack. The rock-climbing gradient ranges from easy to moderate. The safety facilities available at Shey Rock are world-class.
Move over Leh and the next ideal rock-climbing spot is Miyar Valley, located near the scenic Valley of Flowers. The picturesque panorama and the palpitating challenge make the Miyar Valley rock-climbing a very interesting activity. Miyar Valley is good for both beginners and seasoned climbers.
Sar Pass is also another very popular rock climbing attraction. Sar Pass has some great rock formations that offer interesting options to climbers. The terrain is dotted with rocks of different gradient levels. The top of the rock floors you with the most picturesque landscape of the surrounding places.
Damdama Lake near Delhi also has many options for rock climbing.
Malshej Ghat in Maharashtra is a great visit during the monsoon. It is a haven for adventure sports, including rock climbing. Malshej Ghat offers opportunities even for those who have never tried the sport before.
Ziplining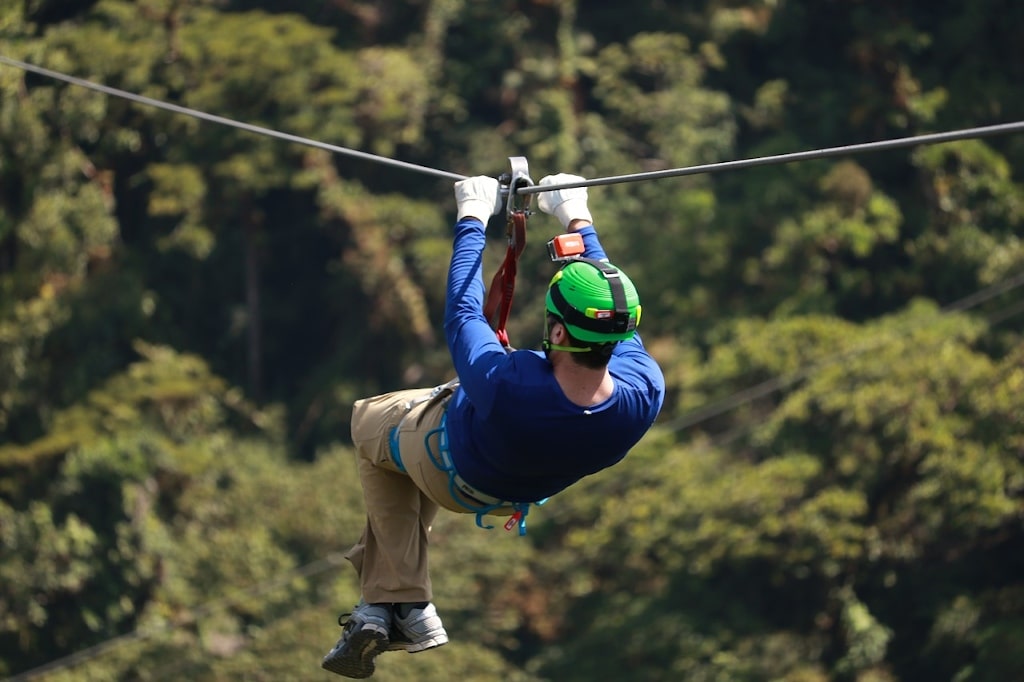 Here's a high-flying thrill where you zip past the most incredible sights of hills, mountains, meadows, forests, forts, and palaces around you at a high speed. No wonder, for common people, ziplining is the closest activity that satiates the thirst for participating in daredevil activities. Here's a quick look at some of the best zipline locations in India.
Neemrana town and Neemrana fort in Rajasthan is the focal attraction for ziplining that attracts Delhiites. The invincible fort can be explored either by foot or through the Flying Fox zipline.
Shivpuri village, a haven for adventure sports near Rishikesh offers zip lining activity. It is located 15 minutes away from the main town of Rishikesh. This zip line takes you over river rapids of the Ganges alongside the surrounding mountains.
Clouds End zipline, located 600 feet above sea level in Mussoorie is supposedly the first and the highest zipline in India.
For someone seeking thrill-soaked activities in the western part of India, the village of Kolad, located approximately 120 km south of Mumbai city offers the best option. The Kolad village, nestled on the banks of the Kundalika River, is a hub of adventure activities, especially the river rafting and ziplining.
The village gains greater popularity in the monsoon season when the river swells with the rain waters.
Goa, the star attraction on India's tourist map also enthralls adventurous tourists with The Flying Elephant ziplining activity.
Down south, the hill station of Munnar in Kerala lies surrounded by the Nilgiri mountains. Ziplining along the awesome handiwork of misty hills encompassing the lush tea estates is a true treat for adventure lovers.
Snow Bike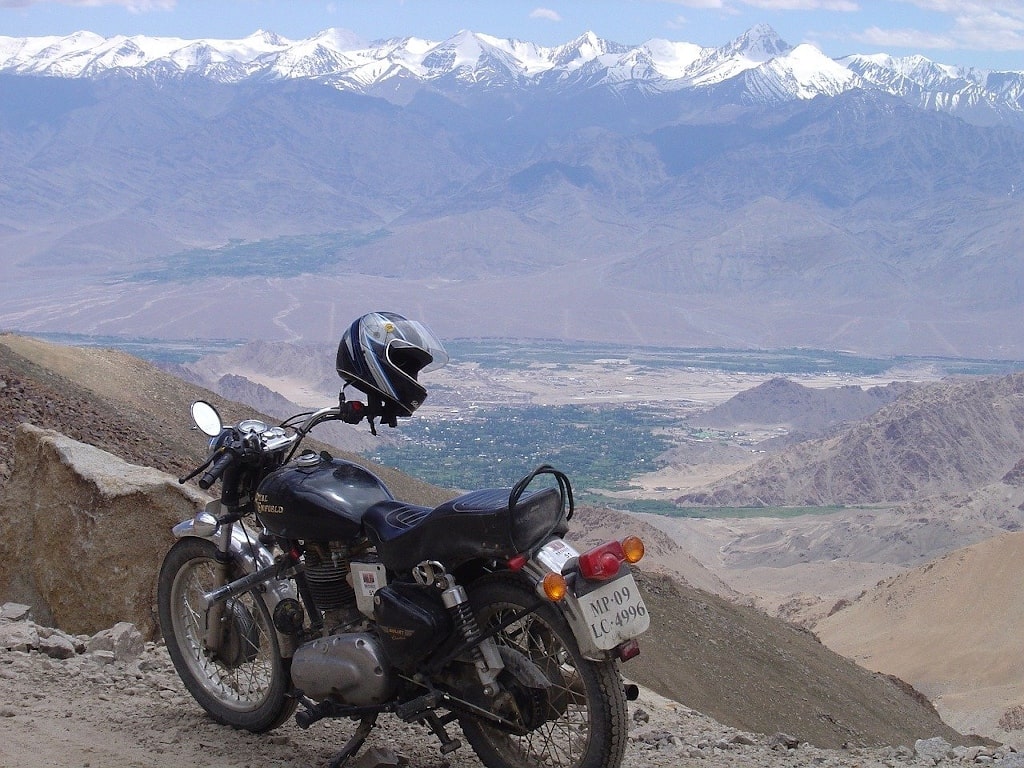 Biking amidst the snow-laden panorama with crisp air and pristine beauty for company, how does that sound? Surreal, isn't it? Snow-biking is just that! Unbelievably exciting!
Let's take a virtual tour of the snow-biking routes and imagine what this trip would be like!
First on our list is the Manali to Leh bike ride spread over a distance of 65 kilometers. It is one of the best road trips in winter! This winter road adventure trip moves along numerous passes and is strictly recommended for the cyclist-enthusiasts. Two of the passes on this route are located at over 16,600 feet in the Indian Himalayas.
Most bike-enthusiasts take this bike route in the summers, but for daredevils, the winter trip is a must-do adventure.
Next in line comes the road trip from Kalka to Shimla. This road trip sprawls in an area of 70 km and offers you the most pristine beauty of the snow-laden landscape.
Sonmarg to Gulmarg is the third-best on the list. Spread over an area of 123 kilometers this route is full of fun, frolic, and adventure! You cover Srinagar, Pahalgam, Sonmarg, and Gulmarg on this frosty rendezvous while soaking in the most spectacular beauty.
Canoeing and Kayaking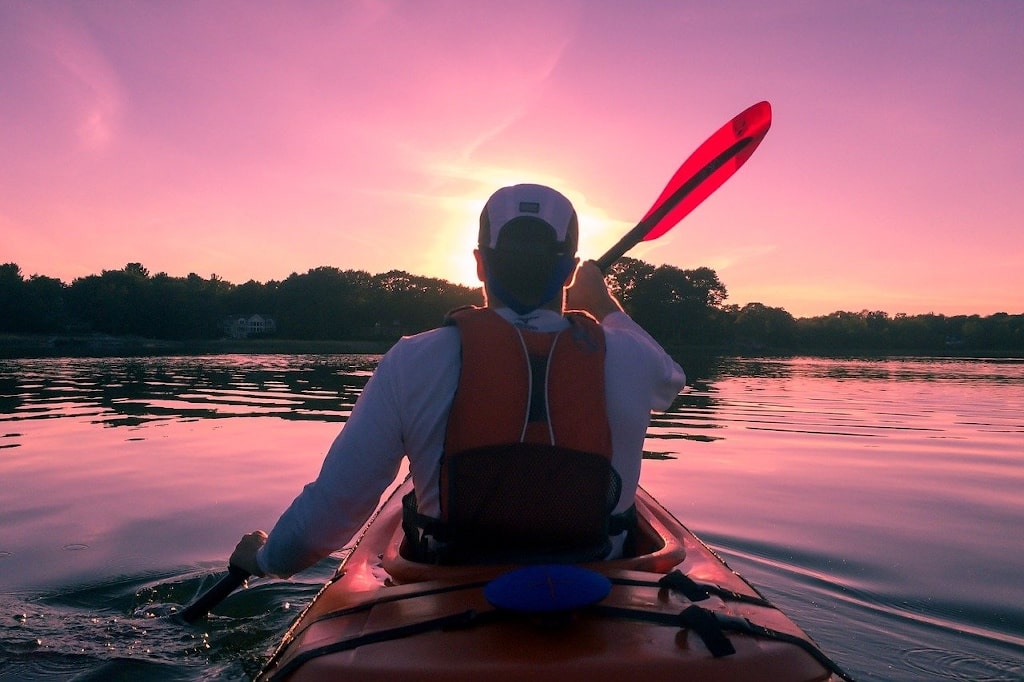 Canoeing and Kayaking are a good option for those who are high on thrill and adventure.
Even though canoeing and kayaking have slowly and steadily made their way up in popularity among adventurers. However, these activities still remain limited to the adventure community rather than recreational sport at a mass level. We have compiled a list of the best canoeing and kayaking locales in India.
Uttarakhand offers canoeing in combination with hiking and a vacation in a forest. Rishikesh, Dakpathar in Corbett National Park, and Ramganga are the most perfect places for kayaking. Looking for a bone-chilling thrill, go further north, Zanskar near Leh offers kayaking amid breathtaking scenery.
In the east, Arunachal Pradesh and Sikkim have amazing options on the mighty Brahmaputra and Teesta rivers in Sikkim respectively.
The most popular canoeing and kayaking regions in the western and southern parts of India are the beaches of Goa, Karnataka, and Kerala. These places have amazing beach resorts with exotic canoeing and kayaking experience. From the best quality of sports equipment to the most qualified instructors, these places have the best of everything.
For someone interested in sea kayaking, the coast of Kerala is the best place to be.
Safari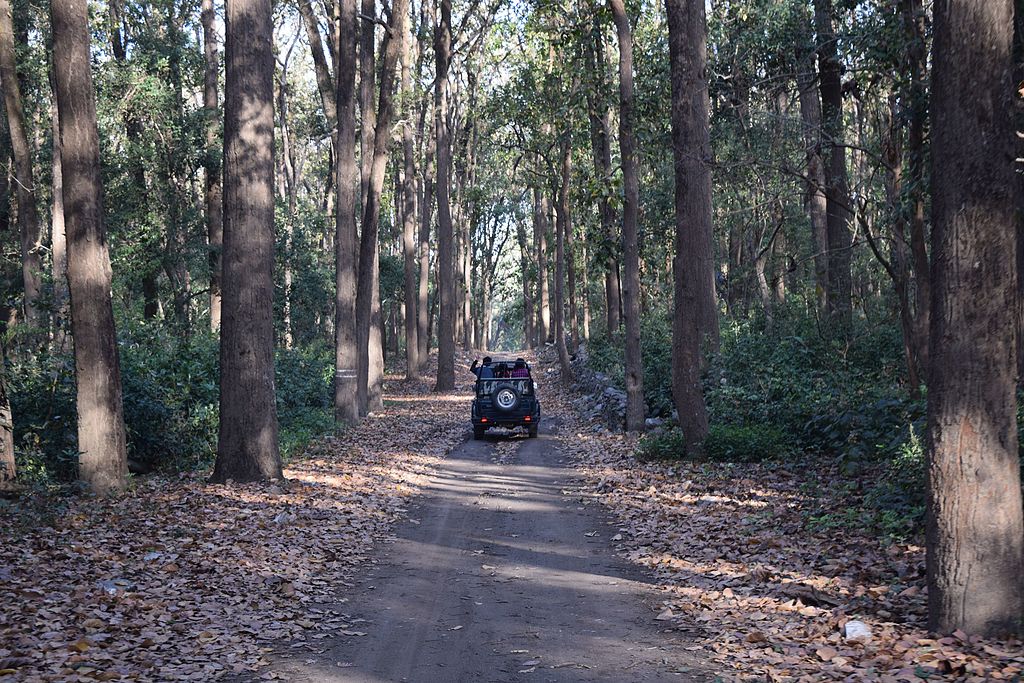 A jungle safari is the best way to enjoy the wealth of Indian flora and fauna. Here are the best jungle safaris in India that promise you fun and adventure.
In the northern part of India, you can enjoy jungle safari at Ranthambore National Park in Rajasthan, Hemis National Park in Ladakh, Jim Corbett National Park, Bandhavgarh National Park, Pench National Park, Kanha National Park, and Satpura National Park.
In the west, Sasan-Gir Wildlife Sanctuary, Tadoba National Park, Kaziranga National Park, Manas Wildlife Sanctuary, and Sunderbans Sanctuary showcase the most exotic vegetation and fauna of the region. On the southern side, Periyar Wildlife Sanctuary enthuses wildlife enthusiasts and lets you admire nature at its prime.
Adventure activities entail a great level of physical fitness and mental endurance but the thrill that accompanies such activities is unbeatable. Just go ahead and add some adrenaline boost to your next outdoor sojourn by participating in the above-mentioned frenzied sports.
You will keep going and keep growing!