How to Safely and Comfortably Hike With a Camera on Your Next Adventure?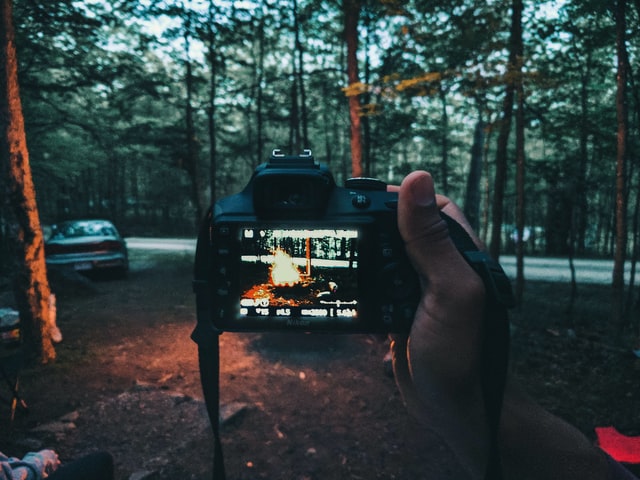 Photography and hiking are difficult to mix for professionals. It always feels like you are compromising something for the other. Point and shoot cameras do not have the same level of control, but they are safer to lug around. Bodycam glasses do provide hands-free accessibility, but they are not a DSLR. Lastly, DSLRs take up too much space, are risky to move around, but they are worth it.
Let's see what you can do to make sure your photography needs are met without compromising too much.
Storage Tips:
First up, how are you storing your camera? The stock camera bags are not cut out for rough use. You cannot hastily place the bag in your more giant backpack. It would help if you had some padding to help you.
Your first option is to get a storage bag with padding. You can get a storage bag like this one. It is sufficiently large and has padded pockets for all your accessories. The downside, it takes a lot of space. Let's be honest; your accessories don't need the same padding as your lenses. It's wasted space.
Your next option is a neoprene camera sleeve like this one. This padding only protects the camera and its lens. You get the same protection for significantly less space. This is ideal for small hikes where you don't need to bring a full camera bag.
On top of that, you can hang this sleeve on the bag. Hang it on your shoulder or waist for quick accessibility. You can't do that with a full load.
For some reason, my hikes get a lot rainy than I expect. But that makes for a fantastic mood in the photographs. You are going to need a waterproof cover for your critical components. However, finding an exact fit and match for your camera is difficult and expensive. You can get an appropriate dry sleeve like this as a cheaper alternative.
Accessibility Tips:
The whole point of bringing the camera is to have it accessible quickly and safely. You cannot spend a couple of minutes taking it out of the backpack.
The first and safest option is the camera sleeve mentioned above. However, it does not have the same point-and-shoot accessibility.
A more accessible option is the stock camera strap with the camera. Sounds reasonable enough, but here is my experience. Those straps are itchy if there is direct skin involved, such as wearing a tank top. Then, the load is not distributed, so one side of your neck or one shoulder always gets sore. It feels annoying to be under that pressure constantly.
This third option exists to solve this problem if you have a backpack. You can get a sling design like this one. It has one attachment point on top of the backpack strap and one on the opposite side. The camera is then adjusted to be just below your chest.
I, however, like a different design. Think Tank Photo Camera Support Straps has both of its attachment points at the top of each backpack strap. It offers better control and less sling for me.
The first sling design allows more accessibility as the sling is longer, and you can take pictures without removing the camera from the strap. I, however, take fewer photos, and I find no problem in having to remove the straps every time I set up the photograph—each to their own. Choose the belt which suits your photography style.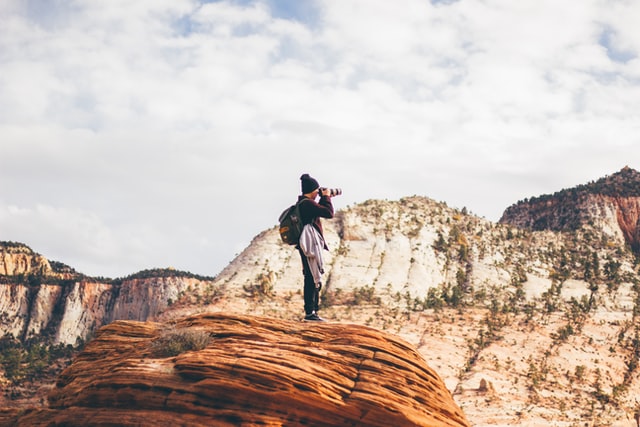 Get a GoPro Hero7 Black
DSLRs are worth it to lug around, no doubt about it. But here is the truth. Ever since GoPro Hero 5 came out, the gap between DSLRs and GoPro has decreased to the point that there is no difference for most amateurs photographers. I will try to convince you to start using GoPro instead of DSLR.
The video quality of GoPro Hero 7 black is better than most DSLRs at half the price. The photos do not have the same level of control on ISO and shutter speed, but there is enough control to get the job done 90% of the time.
GoPro Hero 7 and its accessories take a fraction of the space of a camera, meaning you can take much smaller bag packs, especially on shorter hikes. It's a life-changer in this department.
For accessibility, it gets the maximum points. You can put it on your chest, your helmet, or on a light stick that you can attach to your waist. It does not get any better than that.