Sitting on the River Parvati banks, Kasol is a picturesque village in North India. Popularly known as 'Heaven's Getaway', Kasol is located in Kullu, Himachal Pradesh, and is loved for its breath-taking landscapes. The rich culture, soothing views, and pleasant weather just add to the beauty of Kasol.
Kasol is a backpacker's destination owing to its affordable camping packages, scenic beauty, and lush green forests. It is situated at a 1640 meters altitude offering a mesmerizing view to the crowd. Camping in Kasol has been a fun-filled tradition for years now. Kasol is called the 'Amsterdam of India' and allows visitors to rediscover themselves.
If you want to fuel your inner adventurous spirit, Kasol is your ultimate destination. Cocooned in the bosom of hills and valleys, Kasol is ideal for camping, hiking, and trekking. This quiet hamlet is also called 'Mini Israel' for its timeless beauty. Kasol is a traveller's delight for several Indian and Israeli adventure seekers.
Best Campsite in Kasol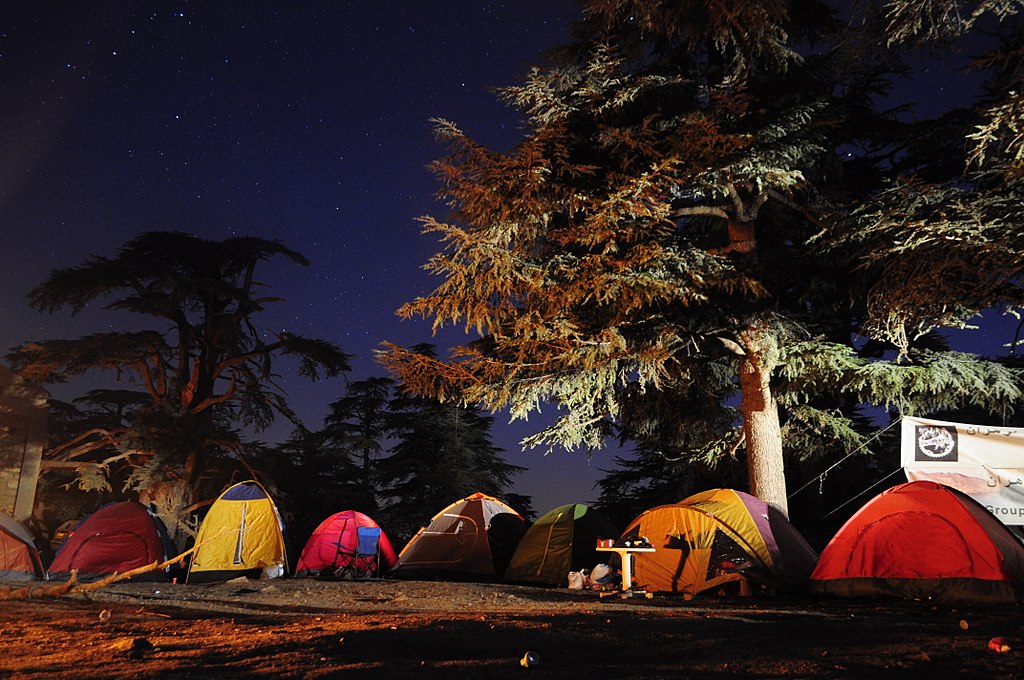 Many travellers visit Kasol over the weekends to seek escape from the hubbub of the city. Riverside camping in Kasol is one of the most peaceful and fun accommodations for people who want to dive into the beauty of Kasol. Though you may find hundreds of homestays and luxury hotels, nothing beats the beauty of campsites. The Parvati River in Kasol flows across the village making the riverside camps an ideal choice for travellers.
Moreover, you can wake up to the stunning views of hills and valleys positioned amidst the dense pine forests. The sound of the river water flowing makes these camps even more soul-soothing and relaxing. These riverside camps come with in-house restaurants serving exotic and multi-cuisine dishes. Additionally, these properties arrange for bonfires, barbeques, private parties, tours, treks, and bike or car rentals.
Kasol is also an ideal camping place for travellers who love being one with nature however with an added hint of luxury. Luxury camps in Kasol are considered to be a soothing and blissful retreat amidst the spectacular views. You will find several amenities here including in-house restaurants, valet parking, free Wi-Fi, snack bar, American/Asian breakfast, balcony, garden, sun terrace, and breath-taking mountain views. Here, you will find rustic cottages built of stone and wood or properties with subtle decor and spacious rooms.
From budget tents to camps laced with modern amenities and comforts, you will find a vast choice of campsites in Kasol. We have gathered the best camping sites in Kasol that will enable you to reconnect with nature within a budget.
Kabila Camps
Located amidst the rolling mountains and the River Parvati, Kabila Camps is one of the top favourites of tourists. From traditional tents to Swiss ones, you will find a variety of camping packages. The scenic location and customizable packages make this place one of the best camps in Kasol, Himachal.
Amenities: Free Wi-Fi, taxi services, tour desk, on-site cafe, bike rentals, balconies, and garden.
Activities: Camping, Paragliding, and Trekking
Location: From Gurudwara Manikaran Sahib it is around 6km and from Kasol Town it is 4km
Price range: Rs. 1800 to Rs. 6000
Orchard Camps
Away from the chaos of the city, Orchard Camps will allow you to lose yourself in the beauty of nature. The sound of flowing waters of the mesmerizing River Parvati will relax your mind and calm your soul. The surreal environment surrounded by hills offers a breath of fresh air to the visitors.
Amenities: Garden, Hot Spring bath, and lounge
Activities: Sightseeing, Camping, Hiking
Location: Located close to Gurudwara Manikaran Sahib and Kasol main market (5 minutes walk)
Price range: Starts just at Rs. 2000
Parvati Wood Camps
Seek refuge in a cozy bed tucked in a beautiful tent away from the hustle and bustle of the city. Parvati Wood Camps offers a calming view of the surrounding hills and lush greens.
Amenities: Bonfire, in-house restaurant, heating, music, and parking
Activities: Cycling, Trekking, Mountaineering, and Fishing
Location: Manikaran Road
Price range: Starts at Rs. 500
Jalpa Camps
Providing access to the magical realm of Kasol, Jalpa Camps is one of the most affordable camps in Kasol. Their vegetarian dishes will linger on your taste buds for long and leave you craving for more. It offers breathtaking views of the mighty mountain ranges and water streams.
Amenities: Hot Spring bath, pet-friendly, outdoor dining area, in-house restaurant, free Wi-Fi, 24-hour front desk, and safety lockers
Activities: Walking tours, cycling, fishing, hiking, and bike tours
Location: A few minutes away from Kasol City Centre
Price range: Starting at Rs. 800
Mahadev River View Camps
Offering the best views of the river, Mahadev River View camps are the ideal escape for adventure seekers. Surrounded by the lush green valley, this camping site offers various options including affordable tents and luxurious camps. This is one of the most popular camping sites in Kasol owing to the scrumptious local dishes served here.
Amenities: River view, in-house restaurant
Activities: Trekking
Location: Close to Kasol City Centre (1.1 km away)
Price range: Starting from Rs.1900
Camp Himalayan Midway
Want to blend in the beauty of camps with luxurious cafes? Camp Himalayan Midway offers beautifully designed inns for a family getaway. The good, safety, ambiance, and lodging here are the best! You will find a wide range of affordable and comfortable tents here.
Amenities: In-house cafes, scenic view, barbeque, garden, free parking, and hot spring bath
Activities: Trekking, hiking, and walking tours
Location: Challal, Kasol, near Shanti Cafe
Price: Starts at Rs. 2000
Aman Camps
Looking for a relaxing stay amidst lush green areas and a soothing ambiance? Aman Camps capture the panoramic views of Kasol while providing all sorts of modern amenities. You will find some delicious international cuisines as well as flavourful Indian dishes.
Amenities: Hot spring bath, on-site restaurant, and parking
Activities: Camping
Location: Old Kasol
Things to carry while camping in Kasol
It is essential to pack only the necessary items when you are out camping. You must carry the following while camping in Kasol –
Include only lightweight items in your luggage that are actually necessary
Sturdy shoes or trekking shoes are a must for trekking and camping
Carry some warm clothes as the temperature in Kasol gets colder during the Winter evenings
Hard cash as it difficult to find ATMs in Kasol
Torch, camera, and items of personal use
Personal medical kit and toiletries
Sunglasses, sunscreen, caps/hats
Jacket and shawls
Earphones or headphones
Books to read, board games, or UNO
Comfortable pants for trekking
Rucksack and a small backpack
Portable speakers
Rain poncho or umbrella (If you visit during the monsoon)
Frequently Asked Questions
Is it safe to camp at Kasol?
Yes. Kids, family, and even couples enjoy camping in Kasol owing to its unparalleled safety. Moreover, most camping sites in Kasol offer a lock-and-key facility to ensure the safety of travelers. You can also choose from multiple packages to ensure complete safety while camping at Kasol.
Best time to visit Kasol for Camping?
People visit Kasol during winter, summer, and monsoon. However, if you wish to experience the fun and thrill of camping in Kasol amidst snow-covered mountains, November to February is the best time. This period will allow you to dive into the raw beauty of nature.
The average cost for camping in Kasol?
The average cost for camping in Kasol depends on various factors like season, duration of stay, adventure activities offered, camping site, and amenities. Different camping sites in Kasol charge various prices. Some camping sites may charge you Rs. 500 while others may go up to Rs. 8000 or even beyond. Moreover, your traveling expenses will vary depending on the mode of transportation – bus, air, or train.
Best Cafe in Kasol?
Kasol offers some of the most popular Indian and international delicacies. Some of the best cafes in Kasol are Riverview Cafe, Jim Morrison Cafe, Moon Dance Cafe, Buddha Place, and Stone Garden Cafe.
Treks near Kasol?
Kasol is famous for its affordable camping and trekking activities. Some of the best treks near Kasol include Tosh Valley Trek, Trekking to Malana, Pin Parvati Pass Trek, Kheerganga Trek, and Sar Pass Trek.