Is Kasol really a trekking destination?
Through this article, we aim for the readers to not only have a clear transparent knowledge about the topic but also a birds-eye view on the entire location. Thereby, you can justify yourselves whether or not you want to visit.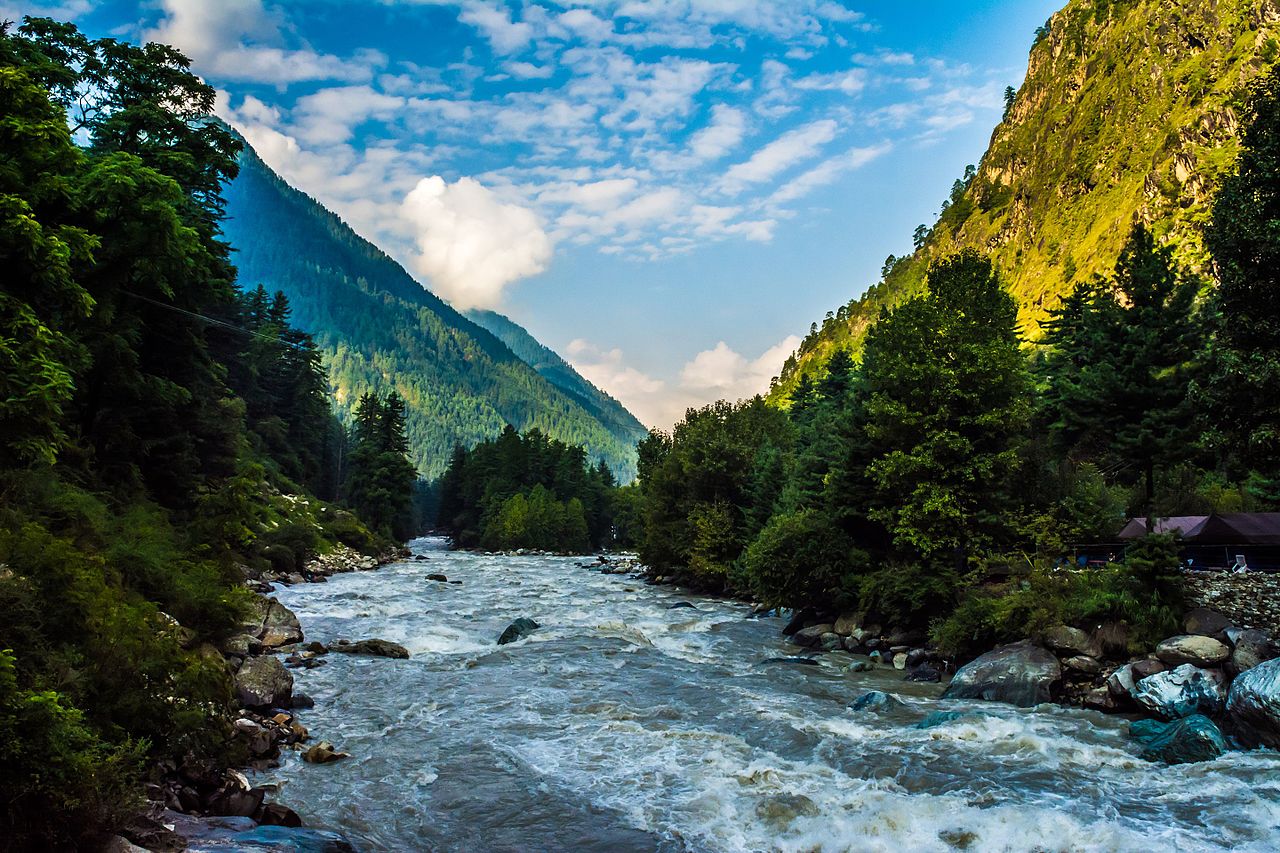 Nevertheless, if you are planning to visit Kasol anytime sooner or later, we have every little detail put together in this one article so that you do not have to hunt for extra information anywhere else. We have recommended all the best things to do/eat/buy/visit which you shouldn't miss at any cost! Let's take a look, shall we?
Where is Kasol located?
Kasol, located in Himachal Pradesh belonging to the Kullu district in India, is based out of a small human settlement, which also may be geographically termed as a hamlet. It lies along the banks of river Parvati.
Kasol has been rapidly gaining fame among the tourists over the years even though the village is very compact. It is so petite that you could jazz around the entire village within a few hours. You could also call Kasol the base camp for many different treks.
Also, you must not be confused between Kasol and Kasauli, as both of them are very different places.
Why is Kasol called Mini Israel?
You may often hear Kasol to be referred to as the 'Mini Israel of India'. Well, every year, large groups of Israelis are spotted here.
As to what Himachal Pradesh has to offer, people from all over the country visit to experience the breathtaking serenity and peace of mind. The Israelis have been recognized among them. It is also believed that most of them have settled here permanently.
If you are tired from the mundane busy city life, urban turbulence, social hubbub and what not plus are on the lookout for an immaculate getaway to recharge your cluttered mind, then Kasol is your Gateway to Heaven! Trust me, you will not be disheartened.
But trekkers may be wondering if Kasol is an ideal place for trekking? In this article, we have covered every question about Kasol that you will possibly have. Stay tuned to find out!
What is Kasol famous for?
Apart from it being called 'Mini Israel', Kasol, Himachal Pradesh on the other hand, is also widely known for the availability of pot or marijuana. Yes! Surprise surprise! Bet the teenagers are baffled now! This also explains why this place is gaining immense popularity among the hippies.
The hash available here is of the finest quality. Malana Cream is one such form of hash which is considered the purest and the price of which can go up to as high as 4 lakh per kg! You will usually be asked by the local people if you'd want to buy some. It's that habitual.
You can also add Kasol to a whole new level for trance parties, psychedelic music and sick international Dj's. You can witness people getting stoned all around and dancing to the beats of rave parties.
The mesmerizing beauty and miraculous herbs aside, Kasol, Himachal is a place of zero prejudices. You'll see real people from all walks of life come here to experience the rich heritage and culture. It is truly a home for all. It's places like these that make you realize how giving mother nature is!
Things to do in Kasol
Cafes in Kasol
Kasol, Himachal Pradesh also contains an appreciable number of cafes. It is absolute bliss for food lovers! If you are keen to try new cuisines, you definitely shouldn't miss the Israeli food here.
Some of the best cafe you should try in Kasol are:
Try
Moon Dance Cafe, The Evergreen, Little Italy, Mama Cafe, Jim Morrison Cafe, Rainbow Cafe, German Bakery Kasol, Panjitara Bar & Grill.
Street Food -
The street-side food is also equally commendable and goes just right with the pristine and serene environment! Go ahead and indulge yourselves in the mighty hills with hot meals. There isn't any better combination!
Try
Momos, Egg paratha, Ginger Lemon Honey Tea, Maggi, Thukpa, Waffles, Crepes, Apple Crumble Pie with Coffee, Watermelon Juice, Rice Beer & Kasol Apples.
Markets in Kasol
You will also find a lot of local flea markets in Kasol. You could get all your winter garments at half the price. What's also exciting is the Bob Marley shirts on display. Well, you obviously know why! These stores accurately depict the true authenticity of this place.
Buy
Chillums, Bongs, Shiv and Bob Marley T-shirts, Himachali Caps, Handicrafts, Glow in the dark glasses, Trinkets, etc.
Festivals in Kasol
Summers is indeed a special time in Kasol and what makes it even further special is the music festivals. The parties are arranged in offbeat places with an unlimited supply of music, alcohol, and weed! You can witness the party animals in colorful attires and trance vibes.
Go
You have to make sure you attend festivals like Indrasan, Summer Hills, Electric Mahadev, Digital Impulse, Space trip, etc when in Kasol.There's also a Kasol Music Festival which takes place every year on New Year's Eve. People from all over the country gather here.
The internet has all the information about these festivals, make sure to book in advance for a hassle-free experience.
What are the treks that Kasol offers?
There are plenty of treks around Kasol, Himachal Pradesh that are absolutely worth trying. You have both the options of short and long treks, depending on your time and trekking skills. The treks are guaranteed to comfort and thrill you with majestic views and enchanting experience.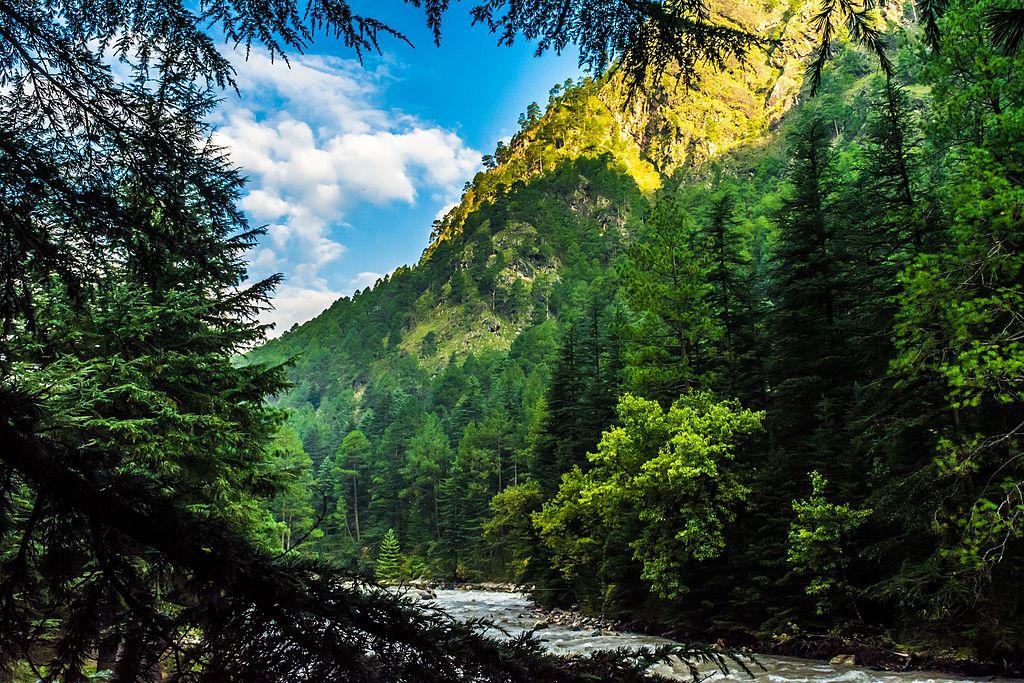 The treks are doable by any person considering they fulfill the basic criteria of fitness. Nonetheless, one must be extremely careful and vigilant at all times because there have been reported cases of accidents. You do not want that.
Below are some treks in Kasol that we think are totally worth your time and effort :
Kheerganga Trek

22 kms from Kasol

Kheerganga Trek is one of the most popular treks in Himachal Pradesh. Serendipity, euphoria, paradise, these are the words that you will think of when you reach Kheerganga. Known for its irresistible hot springs and beautiful perspectives, you should definitely attempt this trek if you are in Kasol, Himachal.

Tosh Valley Trek

Kasol to Tosh is 20 kms

Tosh is a hidden gem. Be it sceneries of snow-clad mountain peaks or lush green hills, mesmerizing waterfalls or clear blue skies, Tosh has it all. There is a significantly lesser crowd in Tosh than Kheerganga, which thereby makes it spectacular for some alone time.

Chalal Trek Trail

3.4 kms from Kasol

You can call chalal an unexplored alternative to Kasol. Except it's much quieter and isolated. If you are an introvert trying to seek some solitude in the lap of nature, this village will not disappoint! You could spend your entire day strolling by the riverside enjoying hot chai and Maggi. What more could you ask for a perfect day?

Malana Village Trek

Kasol to Malana is 26 kms

This village is famous for the cultivation of cannabis. As you have read about malana - cream before, this is where it originated from. A quick fact, Malana Village doesn't follow the Indian judicial system. The people belonging here consider the outside world as the 'untouchables', you are not likely to be able to even touch the buildings. If you are very keen to see how the inhabitants of malana work, you can't miss this! Plus lots and lots of weed all around. Truly a stoners paradise!

Grahan Village Trek

8 kms from Kasol

Grahan, a small village with very minimal population and settlements is a spectacular choice for trekkers. This place offers an authentic local culture feel and aura. There are a great number of temples that depict the classic vintage architecture. The best part, connecting with the locals and listening to their stories with a view that makes your heart melt.

Rasol Trek

5 kms from Kasol

Do not confuse Rasol for Kasol. Rasol is a traditional village with visible aesthetic wooden homes and is perched at approximately 3000 m. It has fabulous views of the valley. Rashol is also famed for the charas which are produced by the women of the village. Here you can also witness the breathtaking Sar Pass and Khali Pass.

Sar Pass Trek

12kms from Kasol

One of the most legendary treks in India, the Sar Pass trek. It opens up to magnificent views of the neighbouring Himalayan peaks. Sar Pass promises you a camera full of fanciable photographs, and a heart full of lifetime memories. Make your approach into the world of Himalayan trekking with Sar Pass, which guarantees to leave you craving for more adventures.

Kutla Village Trek

21kms from Kasol

Hiding in the midst of mountains, the less treaded, Kulta is an offbeat village where you could enjoy the raw nature in its full bloom. Huge pine trees and green meadows nurtured with fresh air, what else does a human want?
Additional things to remember while visiting Kasol:
Do not litter the surroundings.
Avoid plastic at all times.
There are no mobile networks available at very high altitudes.
Do not take shortcuts.
Carry your own items.
Do not touch/enter prohibited things or places.
Respect the locals.
Trekking is not for everybody.
We would also suggest you ditch the mediocre hotel rooms and spend your nights in homestays/tents/camps. The experience will be unbeatable, truly!
What is the best time to visit Kasol?
Although you can experience Kasol at any time of the year, it is best to do your research beforehand as the weather can get quite unpredictable.
To save your time and energy, we have simplified it below for you.
Kasol in Winter (November to February)

There are times of extreme snow in Kasol. If you want to experience snow, you must visit in between November and February. However, you should also be aware that the temperature can be extremely chilly and roads may also be blocked.

Perhaps, it would be advisable to avoid planning a Kasol trip in these months as you certainly do not want to wrap yourself in dozens of warm clothes and sit inside the hotel room doing nothing.

Kasol in Monsoons ( July to October )

Hill Station during the monsoon as you know, can be life-threatening. With sudden cloudbursts and landslides, you may have to stay inside as the risk is definitely not worth it. Kasol, Himachal Pradesh experienced a similar monsoon season. You are advised against planning a Kasol trip in these months.

Kasol in Summer ( March to June )

Tourists usually prefer visiting Kasol in the summers as the weather stays very pleasant. You may experience crowds but that's just normal. It's the perfect time for sightseeing and indulging in different activities, like camping and trekking. India experiences unbearable heat in certain parts of the country and what better way than to escape into a hill station during the summers, right?
How do I reach Kasol?
By flight

From Bhuntar- Bhuntar is the nearest airport to Kasol. You can further take a taxi or bus from Bhuntar to Kasol which is at a distance of 30kms.

From Delhi- You can also break your journey by taking a flight to Delhi directly, which is much cheaper compared to a direct flight to Bhuntar. Delhi to Kasol is 517 kms, which you can cover either by bus, train, flight or car. Whatever floats your boat and your budget too, of course!

By bus

The best way to reach Kasol is by taking a direct bus from Delhi. There are plenty of overnight Volvo buses runningly available. Or you can also do the same from Chandigarh. Chandigarh to Kasol is about 270 kms, one can choose buses as per your comfort.

By train

Pathankot serves as the nearest railway station to Kasol. What you can do is, catch a train to Pathankot from Delhi and then further take a bus to reach Kasol. But it is best advisable to not opt for a train if you are based very far away from the North.
The point is Delhi is the main area you'd want to go if you're travelling from other distant cities in India.
What are the places I can see in Kasol?
We have mentioned earlier about the best treks in Kasol but those were just a handful. There are a lot more trekking destinations and sightseeing spots in Kasol. We will quickly mention the places to visit in Kasol below for you -
Trekking in Pin Parvati Pass.
Gurudwara in Manikaran Sahib.
View of the Himalayas in Bhuntar Town.
Camping in Pulga Village.
Historical Landmarks of Naggar Village.
Adventure sports in Kullu.
Paragliding, mountain climbing, etc in Manali.
Rafting in Parvati River.
Himalayan National Park in Tirthan Valley.
Towns of Kalga, Pulga & Tulga.
Trekking in Triund.
Chhalal Bridge.
Quite a lot, isn't it?
Is Kasol really a trekking destination?
So, finally, now that you have got a very vivid idea of what you should expect from Kasol, we can definitely say that it is a trekking destination. It can take you an entire month to explore each and every trek in Kasol and it rewards you with ample varieties in the landscapes, so pleasing to the eye you'd mistake it for painting!
The Himalayas are all about experiencing, experimenting & exploring. Hit the trails solo or with your group, as you inch towards your destination and enjoy the fresh cool air, your soul reborn. After all, most certainly you need your dose of a mountain in the summers, isn't it?
Now you've got plenty of reasons to visit Kasol at least once in your lifetime.