Shimla also known as the 'Queen of hills' is the capital of the Northern Indian state of Himachal Pradesh. It is ranked one for tourist destination, though it is also a great place for adventure lovers, with infinite possibilities of adventure activities such as paragliding, rafting, camping, mountain biking, skiing, ice skating, cycling and many more that can be enjoyed by anyone. One of the great things about Shimla is that all the adventure activities are accessible here, which again makes it a popular arena for adventure activities in Shimla. Having an elevation of 7,100 ft, it sits quite high on the Himalayan foothills in the northeast of Chandigarh.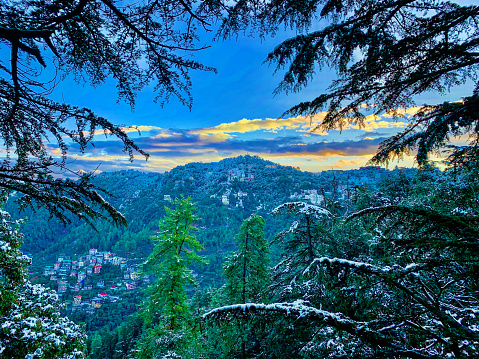 Apart from its beautiful picturesque views, Shimla is also quite famous for trekking, be it short like Karol Tibba, Shali Tibba or long like Pin Bhaba Pass, Buran Ghati, it attracts the adventure seekers worldwide. Another best thing about trekking in Shimla is that anyone irrespective of his/her age, solo or in group, with or without family, can do the trek as short treks are available in plenty.
So, if you ever plan to do the trekking in Shimla, here are the quick and short treks near Shimla that you can explore:
Also Check: 10 Best Spring treks in India
Also Check: Trekking in Manali: 10 best treks in Manali, Himachal Pradesh
11 BEST SHORT TREKKING ROUTES NEAR SHIMLA
1. CHURDHAR PEAK TREK
Location: Sirmour
Base: Nohradhar
Altitude: 12,000 ft.
Distance: 32km
Duration: 2 days
Difficulty level: Moderate-difficult, steep and rocky path, uphill climb, ascends throughout.
Best time to visit: May-November (except Monsoon season)
Major attractions: Churdhar summit, Badrinath, Kedarnath, Sutlej River, the Gangetic basin, Shimla, Kufri, Chail, Chakrata & Kasauli.
Churdhar peak is a highest peak of Sirmour district and lower and outer Himalayas. It is also a holy place dedicated to Shri Shirgul Maharaj (Chureshwar Maharaj), a deity widely worshipped in Sirmour and Chaupal. It is easily accessible from Nohradhar.
It has a moderate elevation of 12,000 ft. The peak is visible from Shimla, Solan, Kufri and Kasauli, which makes it a popular choice for hiking in Shimla.
One of the best things about Churdhar peak trek is that although it can be done in two days but those who are highly vigilant can make it in one day, which again makes it a popular choice for hiking in Shimla.
Now if we talk about the attractions that Churdhar peak trek offers are highly stupendous. It offers beautiful panoramic views from the summit; dense deodar and alpine forests will accompany you all the way. Also, the whole arena is covered with 56.16 square kilometers of forest sanctuary, which will make you feel that you are in some typical green atmosphere.
And for those who are looking to get blown away by the snow, the Churdhar trek will be such one. As Churdhar is the highest peak of Shivalik ranges, it offers moderate to heavy snowfall (on average of 33 ft.), Which is why Churdhar is also known as Churi-Chandni Dhar(bangles of snow ridge).
From the summit, Badrinath, Kedarnath, Sutlej river, The Gangetic basin, Shimla, Kufri, Chail, Chakrata & Kasauli are visible which again will blow your mind.
2. DHANU DEVTA TEMPLE TREK
Location: Bihargaon
Base: Mall road
Altitude: 6,709 ft.
Distance: 4km from Shimla
Duration: 2-3 hours
Difficulty level: Easy, gradual ascends and descends throughout
Best time to visit: Anytime of the year
Major attractions: Ancient heritage culture, 3 wooden temples, picturesque views.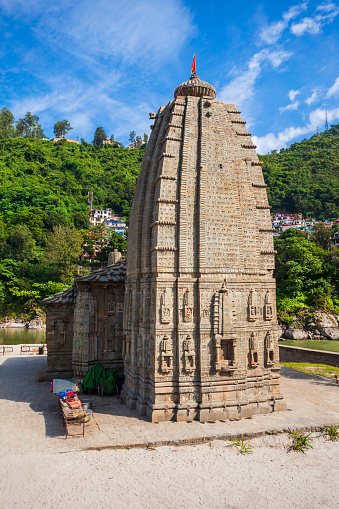 It is situated at Bihargaon in the foothills of Shimla district of Himachal pradesh. Dhanu Devta temple acts as the sacred home of many devotees. En route would be Bemloe and Central potato research institute.
There are three ancient wooden temples of Dhanu Devta: upper, middle and lower. From Shimla bypass road, head downwards to village Kalyana, there you will come across the upper Dhanu Devta temple, and if you will move towards to downhill there would be middle and lower Dhanu Devta temples.
The Dhanu Devta temples are a rich source of ancient heritage culture. The entire temple is made of wood and it just smells nice and serene. The alpine forests would be of great delight to watch.
It is just 4 km away from Shimla, and can be accomplished in 2 or 3 hours. Supported by motorable roads and landscapes, it can be done anytime of the year that is why It is considered as the most easiest and accessible short trek near Shimla.
Though this trek is not that popular but still it is quite good to spend the afternoon.
3. JAKHOO TEMPLE TREK
Location: Jakhoo hill
Base: Mall road
Altitude: 2,455m above sea level
Distance: 3km away from Shimla
Duration: 1-2 hours
Difficulty level: Easy to moderate, strenuous uphill climb throughout
Best time to visit: Anytime of the year
Major attractions: Jakhoo hill, 108 ft high Lord Hanuman statue, Lakkar bazaar, sky jumper Trampoline Park.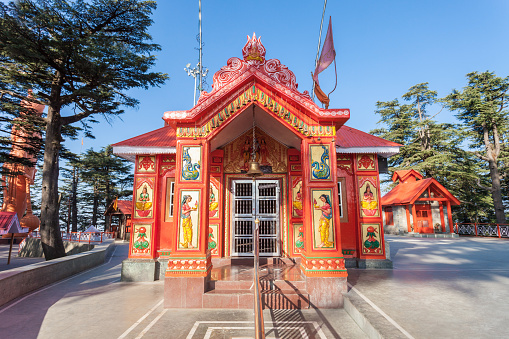 Jakhoo temple is an ancient temple in Shimla and is dedicated to Lord Hanuman. Situated on top of the Jakhoo hill, It is considered as the holy place for the devotees.
Moreover, there is also a new system organized to take you to the temple from Shimla in 5 minutes, i.e. the ropeway. The ropeway is an aerial lift designed from Shimla to the temple.
This trek is considered as the easiest to do, with easy walk and a steep uphill climb. There is also a health meter or a sign board at Jakhoo hill that checks your physical fitness to do this trek. It should be strictly avoided by elderly and obese people as there is a strenuous uphill climb. Though, they can use vehicles to reach at the temple.
The 108 ft high statue of Lord Hanuman is a major and foremost attraction of Jakhoo temple which is visible from Shimla and the Ridge.
Apart from lofty and snow clad mountains, deodar and alpine forests, mesmerizing landscapes this place also offers spectacular regions to explore. Some of them are (1)Lakkar Bazaar: It is an old wooden shopping market from which you can buy wooden stuff, artifacts, key chains and wooden handicrafts.(2)Sky jumper trampoline park: It acts as the best amusement park near Shimla in which you can have the surreal experience of gaming, dash cars, volleyball, basketball and other amusement activities.
4. KAROL TIBBA TREK
Location: Solan
Base: Chambaghat
Altitude: 6,900 ft
Distance: 8 km
Duration: 1 day
Difficulty level: Easy to moderate, steep ascends throughout
Best time to visit: Favorable all year around. (Best avoided in monsoons)
Major attractions: Karol cave, Karol Mountains, Pandava Gufa, the Greenpatch, Cliffhangers.
Karol Tibba trek is a popular picnic spot and a tourist destination. There's a popular belief that surrounds Karol Tibba is that once 'Nanga baba' also known as 'Karol ka baba' meditated in its forest and caves. There are many more such mythologies that surround Karol Mountain.
An annual fair known as 'Karol mela' is also organized by the locals and villagers, in which feast and games are organized. Another reason why you must give it a try.
The green patch is a big open meadow and a vast majority of grasslands that will surely enlighten you. You'll also come across various mushrooms gnawing on the way, as Solan is known as the mushroom city.
Overall, the place will bring you the much needed serenity that you want in your life with spectacular views of mountains, beaming clouds full of eagles, big caves, lush and green lands and cliffhangers.
5. SHALI TIBBA TREK
Location: Shimla
Base: Khatnol village
Altitude: 2873m above sea level
Distance: 12km
Duration: 1 day
Difficulty level: Easy to moderate, forests covered trails
Best time to visit: March to December (except monsoon season)
Major attractions: 360 degree views of Shimla, Mashobra, Kufri, Fagu and Narkanda hills.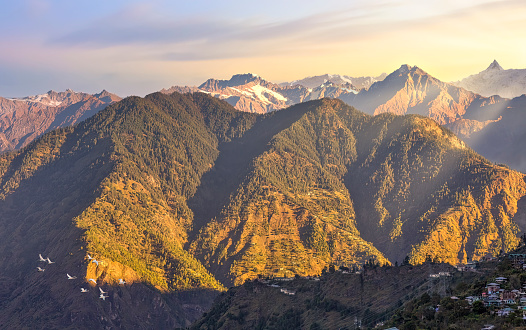 Situated right behind the Mashobra ridge in Khatnol village of Shimla district, Shali tibba is an easy, beautiful and adventurous trek surrounded by Shimla, Kufri, Fagu, Mashobra and Narkanda that can be accomplished within a day.
It offers the splendid 360 degree views of Himachal Pradesh, with blue pine and cedar forests accompanying you all the way.
The temple situated on top of the Shali tibba is dedicated to Bhima Kali, a goddess highly venerated by the locals. The temple is a great attraction to many as it subverts the typical Himalayan architecture with wood and stones carvings. On the occasion of Navratri, the temple is full of hustle and bustle of devotees which make this place not less than a heaven.
Mt. Indrasen, Mt. Deo Tibba, Mt. Hansbeshen, Mt. Krunshikring, Sail peak, Shrikand ranges, Rakht dhar, Bandarpoonch and Badrinath peaks are visible which makes this trek highly exquisite.
6. HATU PEAK TREK
Location: Shimla
Base: Narkhanda
Altitude: 11,155 ft
Distance: 14km
Duration: 1 day
Difficulty level: Easy, vibrant meadows and snow covered trails
Best time to visit: March
Major attractions: Karena peak, Baghi village, Tanni Jubber Lake, apple orchards, cedars, pines, firs, spruces and deodars forests.
Hatu peak is one such stunning short trek in Shimla that most of the people are not accustomed with. With a towering height of 11,155 ft. Hatu peak brings mesmerizing views of Hatu Mata shrine, dark pine forests, vibrant meadows and superb mountains.
And why March is contemplated as the best time to visit is because you can witness the winter residual snow that will thwart the trails and make the journey spellbound, which will insist you to tell to your friends that they also should treat themselves with an experience of great snow trekking in Shimla.
Karena peak, the beautiful green hilltop best for sunrise views will be visible from Jor bagh near Hatu peak along with Baghi village and Tanni Jubber Lake, apple belt and various forests will enchant you all the way.
7. KUPPAR BUGYAL TREK
Location: Pabbar valley
Base: Khada pathar
Altitude: 10,500 ft
Distance: 20km
Duration: 2 days
Difficulty level: Moderate, thick forests and Alpine pasture lands accompanied by Giri Ganga river
Best time to visit: October to February
Major attractions: Wildlife species, variety of forests.
Kuppar Bugyal trek is popularly known for its variety of alluring forests like coniferous, rhododendrons and deodars that sit on the top of the Pabbar valley. If you are keen to watch the unseen Himalayan forests then time your Kuppar Bugyal trek.
The major attraction of Kuppar Bugyal trek is the magnificent views of flora and fauna and Wildlife species such as black bear, brown ghoral, Himalayan brown bear and Monal pheasant species that you surely don't want to miss.
Majestic scenics of Kinnaur peaks such as Krunshikring, hansbeshen and chanshal are bestowed and a good amount of snow will also be laid down to welcome you that make it quite scenic and photogenic.
8. TARA DEVI HILL TREK
Location: Tarav parvat
Altitude: 1851m above sea level
Distance: 4km
Duration: 2 hours
Difficulty level: Easy, trail supported by motorable roads covered with lush green forests
Best time to visit: October to April
Major attractions: Small huts, deodar, pine, rhododendron forests.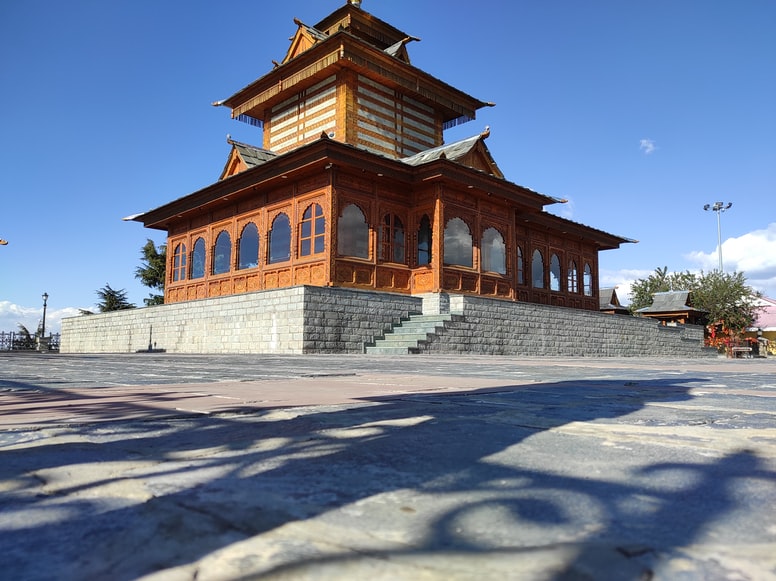 It is a very convenient and easy short trek in Shimla. One can also enjoy the toy train ride from Shimla to Tara Devi and then trek to the temple in a most wonderful way. The devotees have been seeking the blessings from Tara Devi temple since 1775, which in itself is amazing. Panoramic views of Shimla, Kasauli & Chail and snowfall, small huts, deodar and pine forests en route will also be a great delight to watch.
Favorable time to visit is from October to February as the rest of the months are unsuitable as the area is highly prone to landslides and hailstorms.
9. CHADWICK FALL TREK
Location: Glen forest
Base: Summer hill
Chadwick fall height: 86m
Distance: 4km away from summer hill
Duration: 1-2 hours
Difficulty level: Easy, short trail surrounded by hills and forests
Best time to visit: Anytime of the year
Major attractions: The cascading chadwick water fall, pine and deodar trees, majestic hills.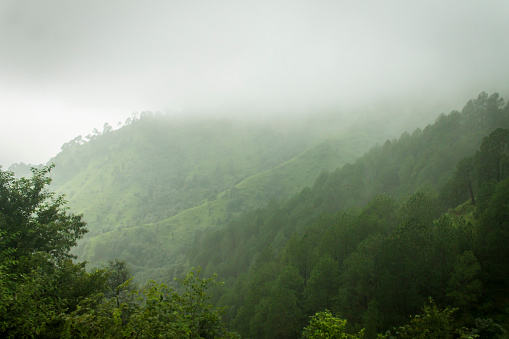 The cascading Chadwick fall trek,with its majestic height of 86m, making twirling and bewitching sound as the cold breeze squeaking whenever touching with the water, surrounded by the lap of nature, glen, deodar and pine forests and splendid hills, It will give you an ample amount of time to spend with yourself and the beauty of nature.
It is advisable to do this trek in a group as the path is highly secluded.
10. SUMMER HILL TREK
Location: Shimla
Base: Kalka
Altitude: 2100 ft
Duration: 2-3 hours
Difficulty level: Easy, trail surrounded by dense forests & bewitching nature
Best time to visit: Summer season (April-July)
Major attractions: photography, scenery, serenity.
If you are looking for the perfect leisure spot in Shimla to ease your mind then the summer hill trek is the one. It is surrounded by mesmerizing nature. It is located on the Kalka-Shimla railway line and can easily be approached.
It is also known as potter's hill as this place is highly famous for clay and potters from all of the places around come here to explore the clay for the pottery.
The summer hill is covered with dense forests and floral species like oaks, pines and deodars which is the source of imperturbable tranquility.
Winter and monsoon time periods are advisable to avoid as it is extremely cold and most of the times temperature falls down to the zero degree mark which is inconvenient to do the trek.
11. KAMNA DEVI TEMPLE TREK
Location: Prospect hill
Base: Boileauganj
Altitude: 2150m above sea level
Distance: 6km away from Shimla
Duration: 1 hour
Difficulty level: Easy
Best time to visit: Favorable throughout the year
Major attractions: Glorifying views of pine and deodar forests, majestic hills.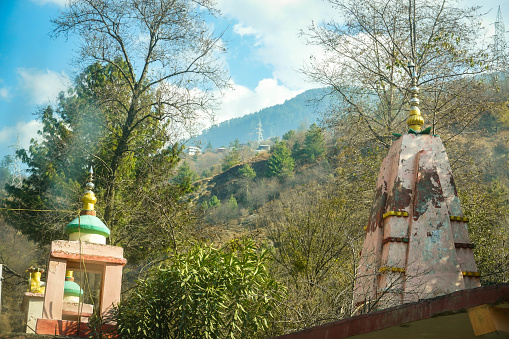 Kamna Devi temple can be easily accessible from Boileauganj on Shimla-Bilaspur road. It is a 20 minute walk from Boileauganj, en route would be Vice regal Lodge of the Indian lnstitute of Advanced Studies. The temple lies on top of the prospect hill and is constructed by Rana of Junga. It is often exclaimed that Goddess Kali fulfills the wishes of whomsoever travel up the hill.
It is a great place for adventurous activities like rock climbing and sightseeing.