INTRODUCTION TO ADVENTURE FAMILY OUTING AND BENEFITS
The very images that first come to mind hearing family outings are some exotic locations filled with serene ambiances, tranquil lakes and exhilarating trekking pathways. Family vacations call for exciting events taking place mostly in hill stations. Staying in flat terrains unfortunately keeps one away from the most thrilling and unforgettable activities in the mountains which one can undertake with one's families.
Spending time in the midst of nature with your loved ones does help you deepen your bonds. This type of leisure time also allows you to socialize with your friends while encountering enticing moments in the wilderness. It gives parents the ability to be a motivator for their children by demonstrating how to be bold, persistent, and self-sufficient. It allows children to spread their wings with no conditions attached in the companionship of their family and friends.
Considering the time prevailing at present, treks in summers for kids to the following places are highly recommended.
Also Check: 10 Best Spring treks in the Himalayas
BRIGHU LAKE TREK
Region: Himachal
Duration: 4 Days
Grade: Easy
Max Altitude: 14,009 Ft
Approx Trekking (Km): 25 Km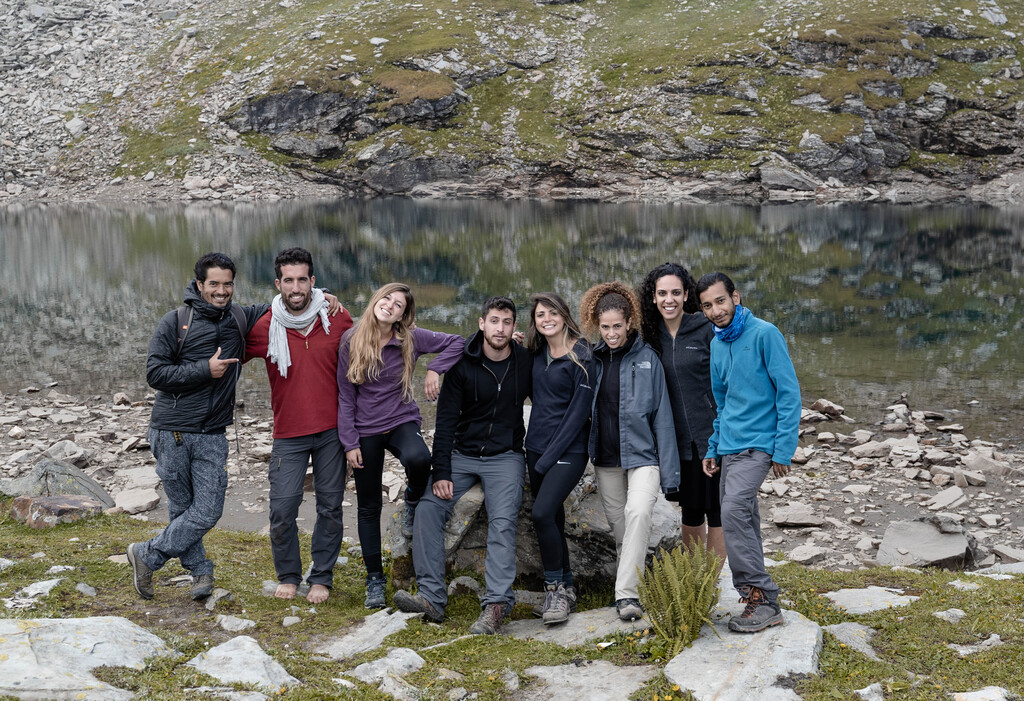 Bhrigu Lake is one of the greatest trekking locations. The trek takes through lush greenery to the sky-high altitude where a glacial lake resides, in about four days. It is nestled at a stunning height of 14,009 ft. in Manali, Himachal Pradesh. The most distinguishing feature of this lake is that every week the lake's colour tends to change. It's absolutely frozen at points, and brilliantly azure at others. When the lake turns emerald green, it is a heavenly sight to behold.
The trek is recommended for kids above 8 years as minimum 10 km trek is to be trekked on day 3 and rest other days it's just 3-6km. Thus, a good fitness level is required so that the trek can be completed. This is quite a moderate trek and the kids can indulge in this adventure.
The high altitude alpine meadows, which you can view from the hike's starting day, are one of the trek's beauties. With a sweeping perspective of the Himalayas, these beautiful green pastures which spread far and wide are the trek's astonishing contrasts. The famed Hanuman Tibba and Seven Sisters Peak may also be seen from these grasslands. The best time to do this trek is during the months of May to October.
BEAS KUND TREK
Duration: 3 days
Difficulty: Easy to Moderate
Altitude: 12,772 ft
Start and end point: Dhundi
Trekking distance: 16 km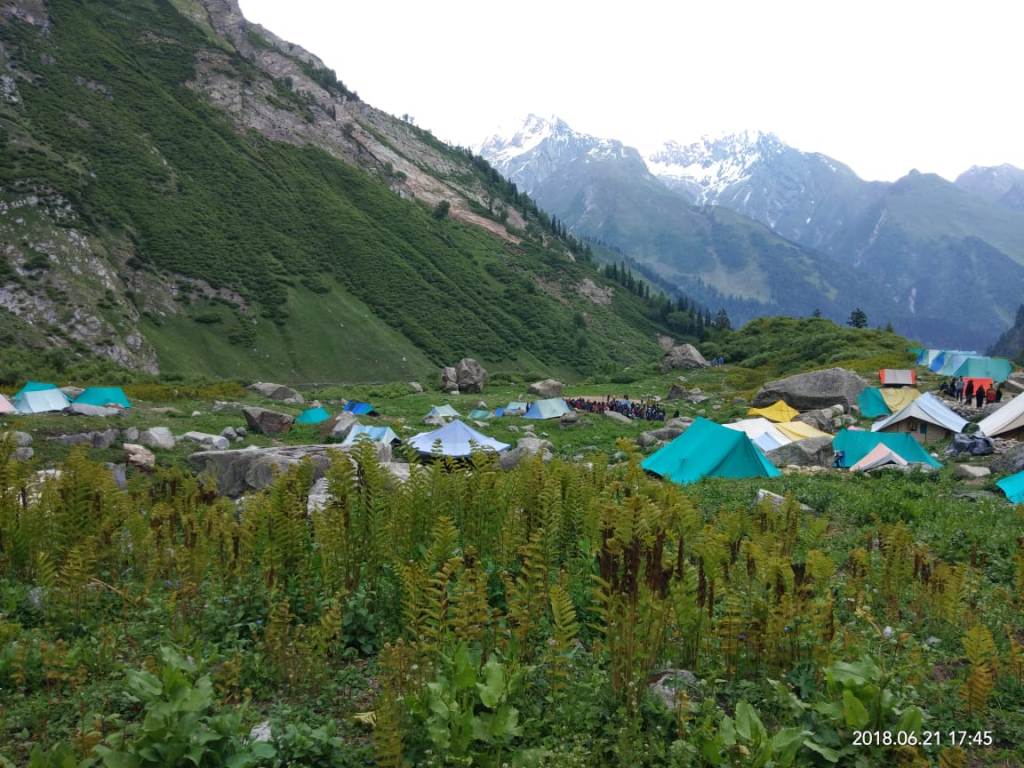 Beas Kund is a magnificent emerald glacial lake that is the source of the Beas River. Sage Veda Vyas is said to have bathed here while meditating and dictated The Mahabharata, the Hindu epic. The Beas Kund hike begins in Dhundi and leads you through magnificent meadows dotted with blooming wildflowers and grazing animals.
This lake is the high point of this trek. On the way up, you'll get views of peaks including Hanuman Tibba, Seven Sisters, and Friendship Peak. The trek's simple to moderate trekking path makes it popular with both amateurs and pros.
The best time to go on the Beas Kund Trek is from mid-May to mid-October. The kids can undertake this trek for its less number of days and moderate altitude. The total trek distance is 20km which can be easily covered in 3 days with good fitness.
HAR KI DUN TREK
Duration: 7 days
Difficulty: Easy
Altitude: 11,700 ft
Starting Point: Dehradun
Trekking distance: 44 km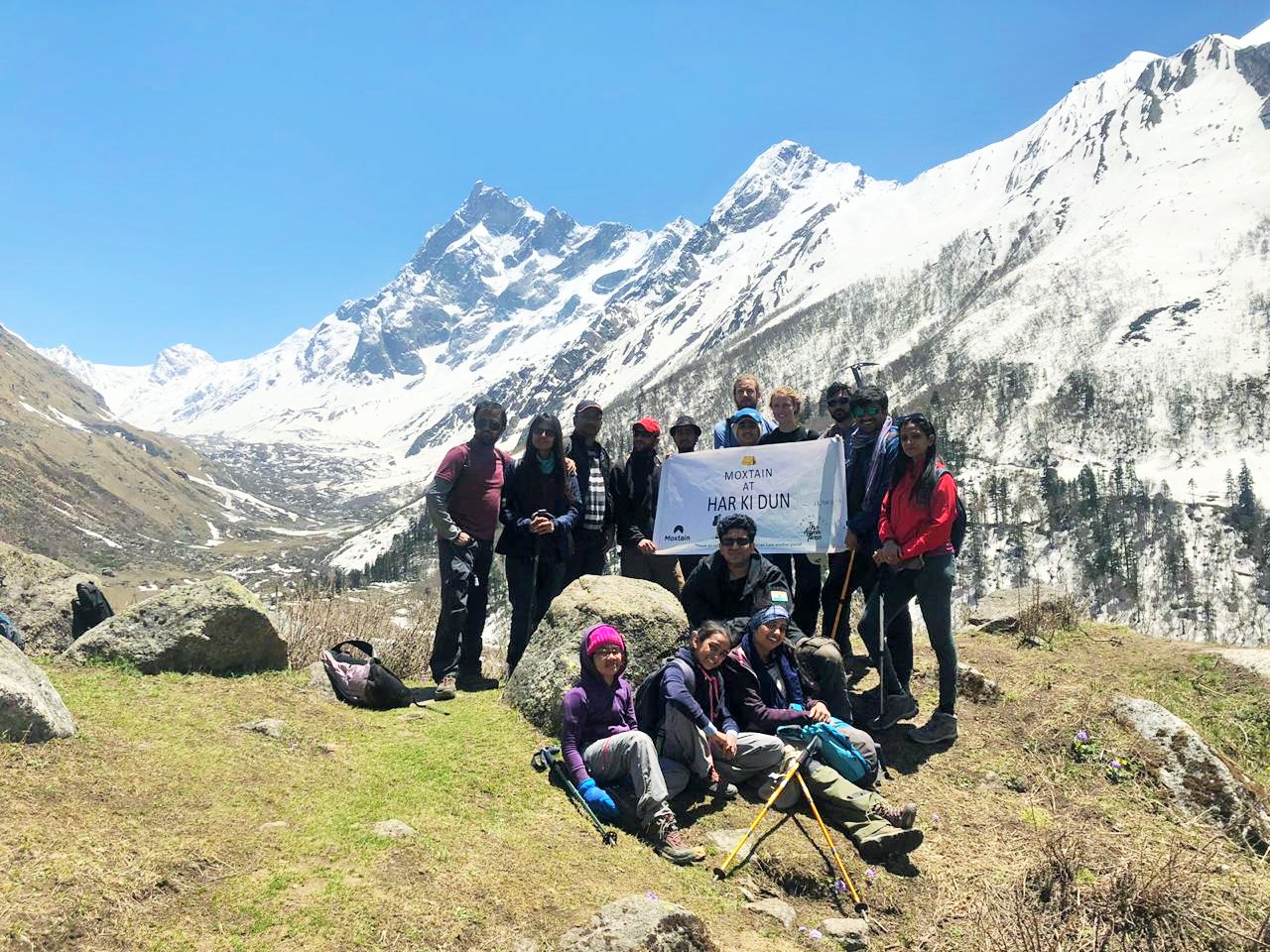 Har ki dun trip, a cradle-shaped valley with the majestic Garhwal Mountains rising in the background, offers several of the most bewitching spots and beguiling panoramas of the unspoiled regions. With various trekking adventures available, it is one among India's most gorgeous places.
This journey follows a winding trail through India's unspoiled 2,000-year-old villages, stunning alpine meadows, and forested pine woods. With the first streak of light of dawn, the winding paths littered with autumn leaves gleam with a vivid orange tone. The peaceful waterways with the sprawling foothills of the Himalayan peaks will never be out of sight along the journey. This journey is known for the breathtaking splendour of Uttarakhand's most famous hills, Bandarpoonch, Kala Nag and Swargarohini.
This is an ideal family trekking location as children can garner information about nature as the trail is blessed with diverse plant and animal species being close to Govind Wildlife Sanctuary. The trek is long with the total trek distance of 44km but not at a very high altitude.
DAYARA BUGHYAL TREK
Region: Uttarakhand
Duration: 4 days
Distance: 24 km
Maximum altitude: 3340 m
Trek Grade: Easy to Moderate
Best time: May to November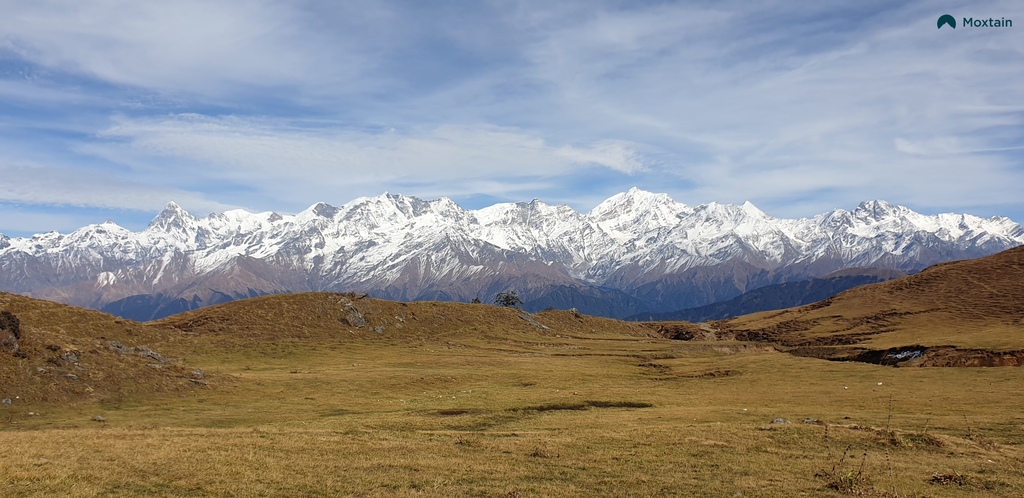 Many well-known hikes include traversing high alpine pasturelands. Dayara trek is a location of unprecedented beauty that may be done in a brief duration from Uttarkashi. The adventure begins in the peaceful village of Barsu. Beyond this point, prominent peaks such as Bandarpoonch, Srikanth Peak, and Black Peak may be found.
A stroll down the Bugyal's undulating landscape will reveal some enchantment around every curve in the guise of beautiful silvery oak trees and breathtaking peak vistas that unfurl progressively as you ascend. The ascent to Dayara Top is the most spectacular part of this hike.
The most astounding feature of this journey is the snow-topped Bandarpoonch which will leave all the trekkers in sheer awe and surprise. The children taking part in this trek would love to hike to one of the highest meadows of India.
NAG TIBBA TREK
Region- Uttarakhand Himalayas
District- Tehri Garhwal
Altitude- 9,915 feet
Duration- 2 days
Trekking Distance- 16 Km
Difficulty Level- Easy
Start Point- Dehradun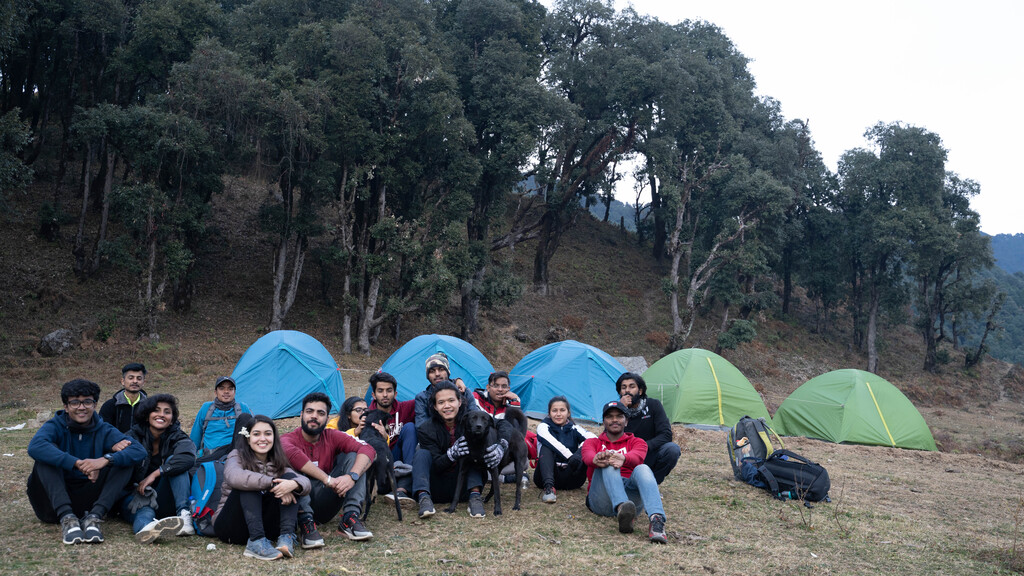 The name Nag Tibba means "Abode of the Snake God or Nag Devta." The snake deity is held in high regard by the native who inhabit there. A trip to the snake mountain known as Nag Tibba is recommended for seekers who yearn for spiritual understanding.
Nag Tibba is flavoured with all the aspects of a great Himalayan trek, including absolutely gorgeous camping sites with views of massive hills and mountains such as Swargarohini, Bandarpoonch, Srikanth, and Black Peak, rambling trails through thick Deodar jungles, and some distant traverses peppered with untamed flora and fauna.
The children can easily be a part of this trek owing to its easy altitude of 9,915 ft. It is an easy trek for 8+ children too. For this reason, this weekend trek is a famed one amongst families, children and beginners too.
Nag Tibba trip is a circular walk that takes you to new vistas and new pathways as you descend from the peak. Nag Tibba Temple, devoted to the Snake God, is the trek's main attraction. It lies one kilometre before the Nag Tibba Summit, bordered by rhododendron bushes and Deodar woods.
GAUMUKH TAPOVAN TREK
Region- Uttarakhand Himalayas
Altitude- 14,640 ft
Duration- 8 days
Trekking distance- 47 km
Difficulty level- Moderately difficult
Start point- Haridwar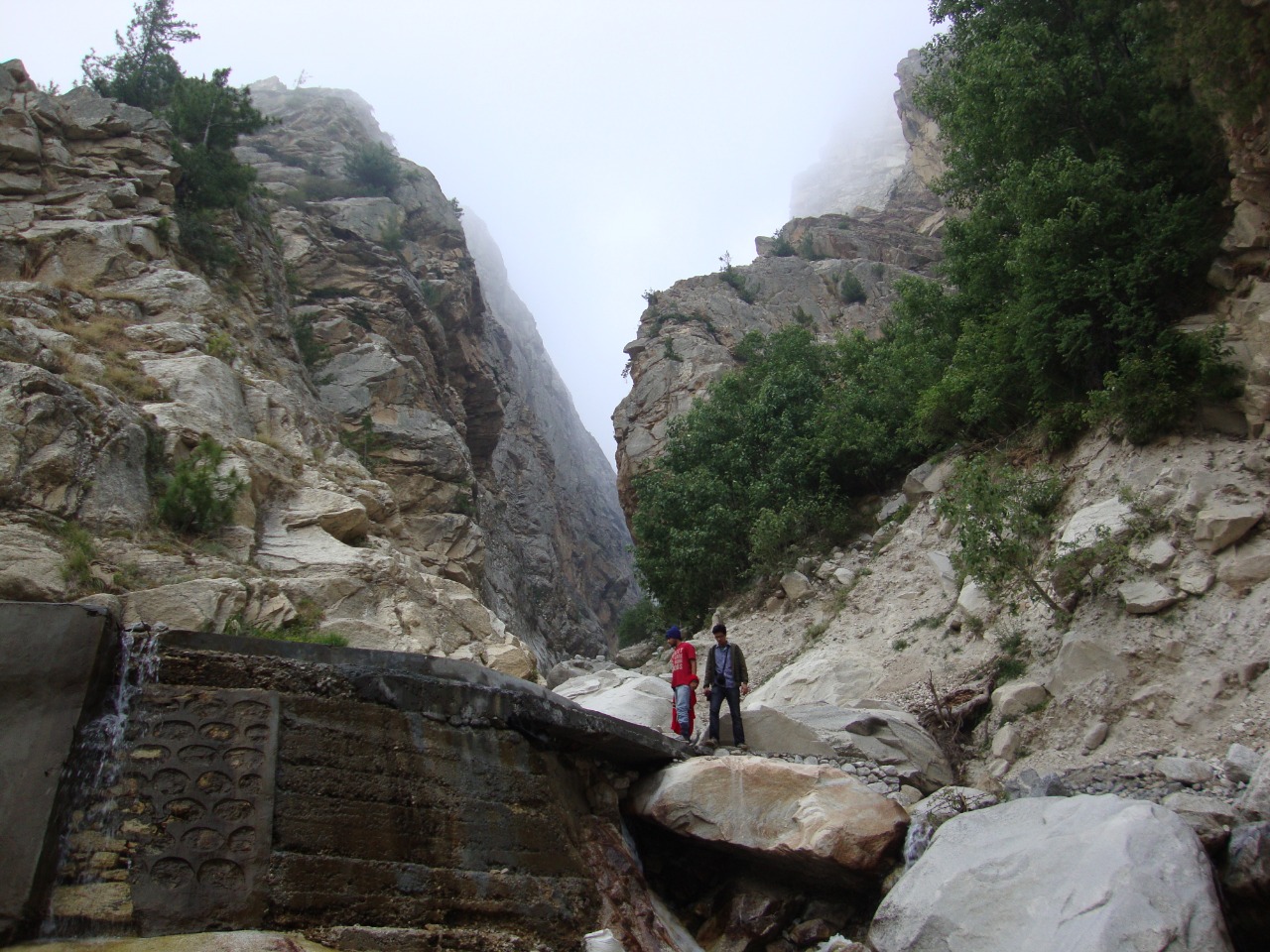 The Gaumukh Tapovan walk provides an adrenaline rush with spectacular sights of the cow-shaped Gaumukh Glacier, which is also one of the sacred Ganges' primary water sources. The Gangotri peaks of Shivling, Thalay Sagar, and Meru can all be seen along the trek. The Gomukh Tapovan trip is beautiful and filled with nature's abundance, including wild flowers, snow-topped peaks, and other out-of-the-world scenarios.
One of the important rites is to take a plunge in the hallowed Bhagirathi River. This is one of the very prevalent sacrosanct practices which is taken up by the visitors here. The spiritual vibe of the holy places of Rishikesh, Uttarkashi, Gangotri, and Bhojwassa may also be experienced on the Gomukh glacier walk.
To enjoy the top wonder gaze at the grandeur of the Bhagirathi sisters. This trek can be a little taxing for children but with proper guidance and precautions the summit can be easily mounted. Gaumukh is quite a long trek but is doable for 12+ children. Upon reaching the summit, it will be a heaven on earth!
KEDARKANTHA TREK
Region: Uttarkashi
Altitude: 12,500 ft
Duration: 4 days
Trekking distance: 20 km
Difficulty level: Easy to Moderate
Start point: Dehradun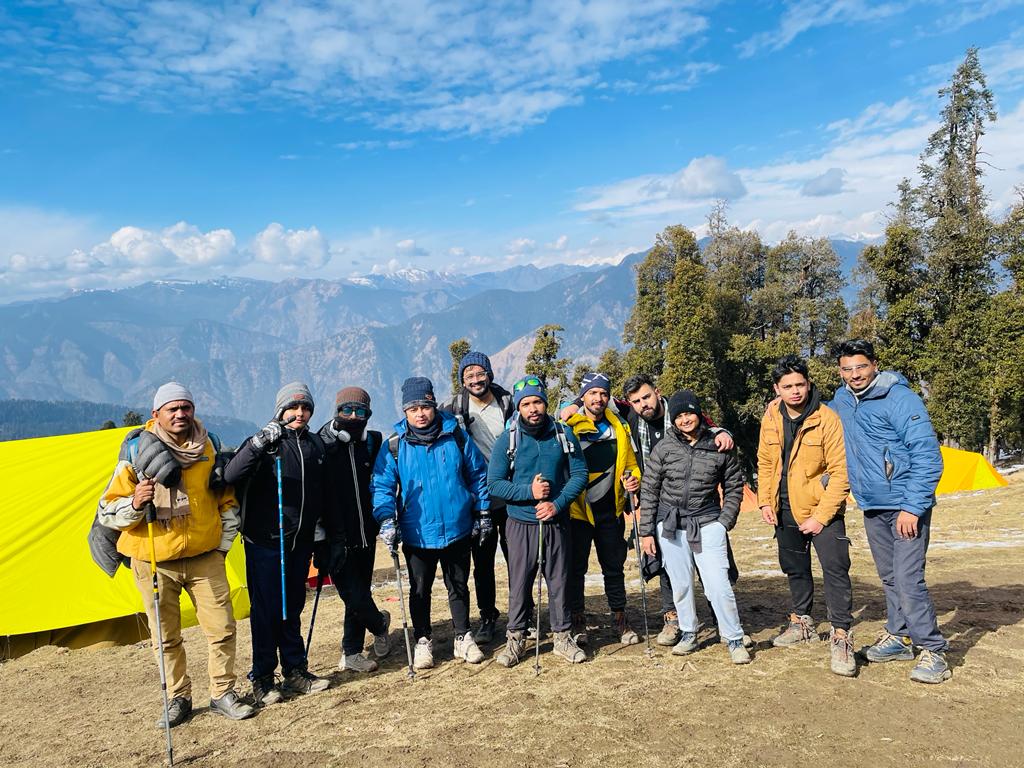 The Kedarkantha trip is a trekker's paradise. This location enamours the trekkers with its rugged yet graceful mountain ranges, a wide landscape of rich flora, spine-tingling campsites, the sleepy mountain towns, and an insight into the distinctive culture of locals.
The children will find this trek very amusing due to the specialty of local foods here. Besides, the trek trail snakes through the wooded deodar forests of Govind National Park. At 12,500 feet, Kedarkantha, a beautiful Himalayan mountain in Uttarakhand, appears tall and menacing. In the mind's eye, the term Kedarkantha conjures up wonderful imagery.
Lord Shiva perched atop a massive Himalayan mountain, showering his blessings on the world below. This is one of the first images that will capture your attention. Kedarkantha Trek is one of India's most popular winter treks, while being a great place to visit in any season thus a perfect choice if planning a family vacation in the mountains.
CHOPTA CHANDRASHILA TREK
Region: Uttarakhand
Altitude: 12,110 ft
Duration: 4-6 days
Difficulty level: Easy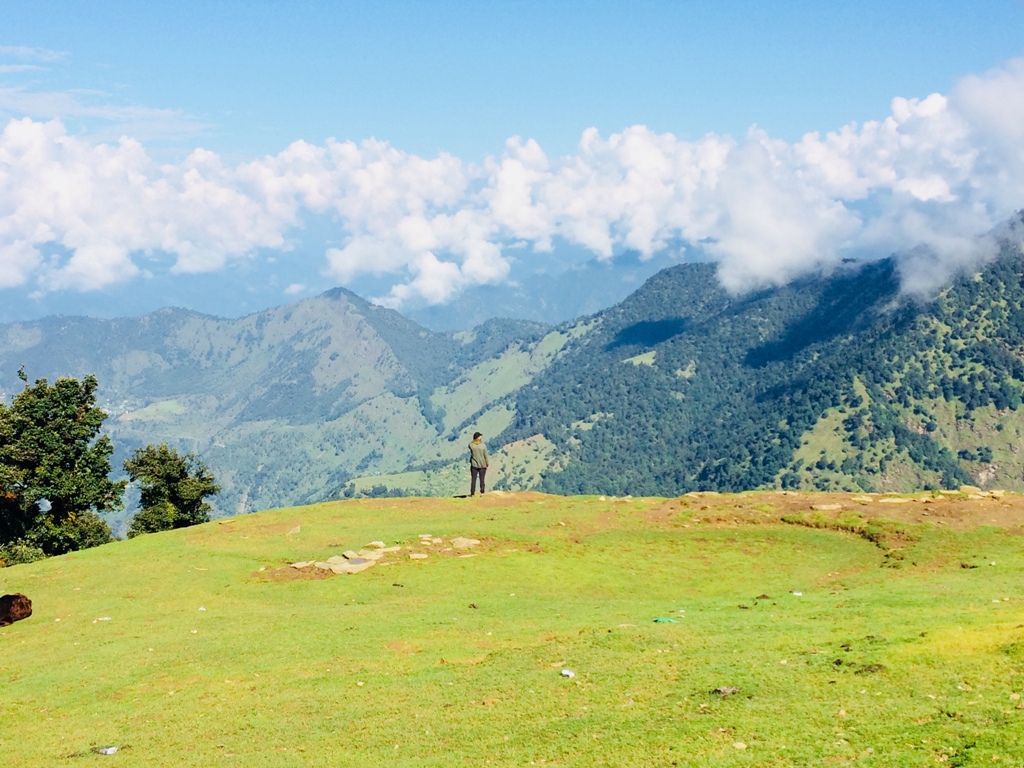 This is one of the best treks for children due to its easy altitude and the pure beauty of the Himalayan range. The spectacular springtime hues of the Himalaya are captured in Chopta Chandrashila Deoriatal. This trek is very popular with mountain enthusiasts of all kinds since it is flooded with flowers, especially Rhododendrons, which are pink and crimson in the summer.
The route leads you on to Chandrashila Peak, travelling through the beautiful Deoriatal lake and passing by a gorgeous array of snowy summits all throughout. The nicest sections of the journey range from dazzling arrays of the snow-capped crests to the comforting warmth of the greenery, piquing the curiosity among countless mountaineers.
The ideal time to visit this trek is during the summers from April to June and also during the winters between October and December.
KHEERGANGA TREK
Duration: 2 days
Difficulty: Easy
Altitude: 13,000 ft
Start and endpoint: Barshaini village via Kasol
On the shores of the famed Parvati River, Kasol, a charming Himachal Pradesh hamlet, is positioned in the Parvati valley, amid Bhuntar and Manikaran. The travellers are enthralled by the lovely weather and healthy air. The Kasol Kheerganga experience includes woods, luscious greenery and thick jungles, gorgeous landscapes, and a natural hot water spring. It will also help you wash away all your anxieties, illness and worries and rejuvenate your soul.
Kheerganga is a picturesque village flanked by mountains of all sizes and forms. The Kheerganga climb also gives an opportunity to discover the intriguing culture of the rural inhabitants. It is an excellent site for photography. At a height of 13000 feet, the enigmatic hot water spring appears as a welcome gift near the end of the hike. The optimal months to go on this trip are May to June and September to October.
This trek is a perfect getaway for children planning for the first time and it is just a 2 days trek with an easy trail. This trek gives a complete idea of how a trek should be and the kids will be thrilled to bits upon reaching the natural geyser as for them this is a completely new experience.