10 Best Summer Treks in India
Are you looking for a summer retreat in the laps of the majestic Himalayas? The thought itself is so inviting that one may just want to pack their bags and set foot on a Himalayan expedition.
And why not?
Summer in the Himalayan terrain means melting snow, lush valleys, and blooming flowers in the idyllic picture-book settings. And it also means chirping of exotic birds and sightings of rare mountain fauna in their natural habitat. Oh wow, I cannot wait to embark on summer treks to revive my spirits again! But, where to start? Here's a quick guide that will give a brief synopsis of some of the best summer treks in India.
5 Best Summer Treks in Uttarakhand
The state of Uttarakhand is heaven for travel enthusiasts. With distinct topography, popular pilgrimage sites, and trekking trails of varying grade levels, Uttarakhand invites tourists from all corners of the world. The generous hospitality of the local populace is another most gratifying highlight of this magnificent state. To help you explore, we have arranged the 5 best summer treks in Uttarakhand in the order of ascending grade of difficulty levels.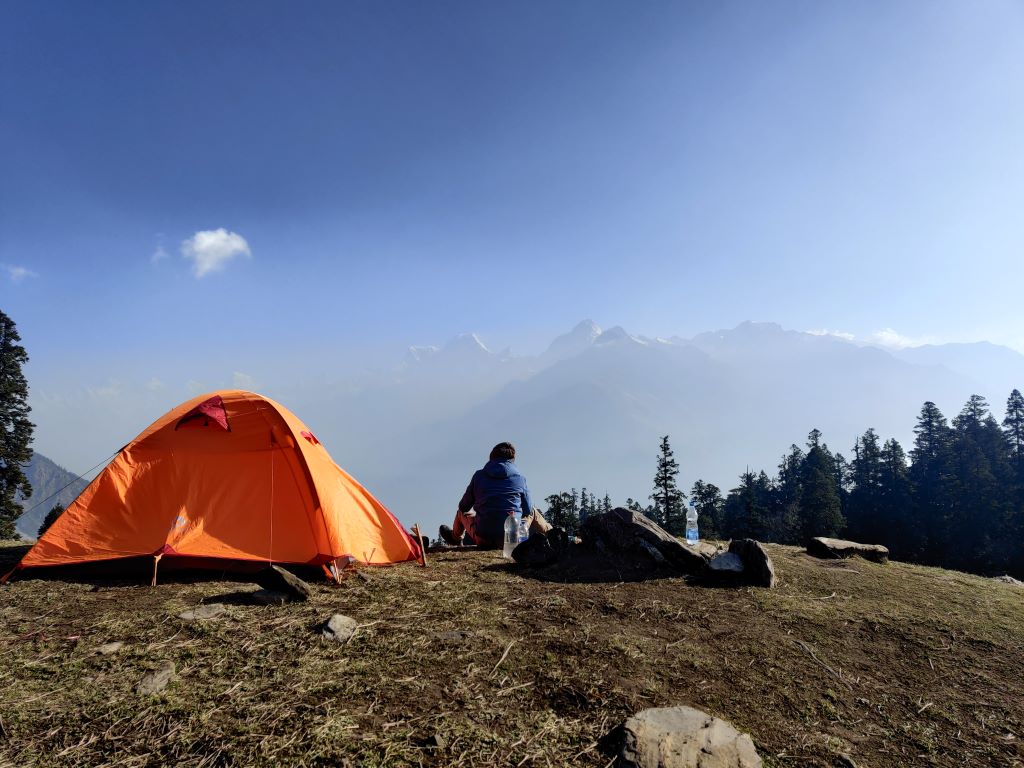 Attitude: 12,516 feet
Trek Grade: Easy to moderate
Duration: 6 days
Distance: 22 km
Best time to visit: October to December and February to April
Why choose this trek: The easy terrain of this magnificent trek prepares the novice trekkers well for various shades of trekking. The trek unravels to youan amphitheater of mountain ranges through the entire course. Kuari Pass Trek has ethereal campsites such as Khulla campsite and Chitrakantha set amidst the most scenic landscapes. It is one of the best summer treks in India for beginners. The weather in Kuari Pass is extremely pleasant and calm in summers. The views are outstanding and camping under the shimmering star-lit sky makes it an unforgettable experience.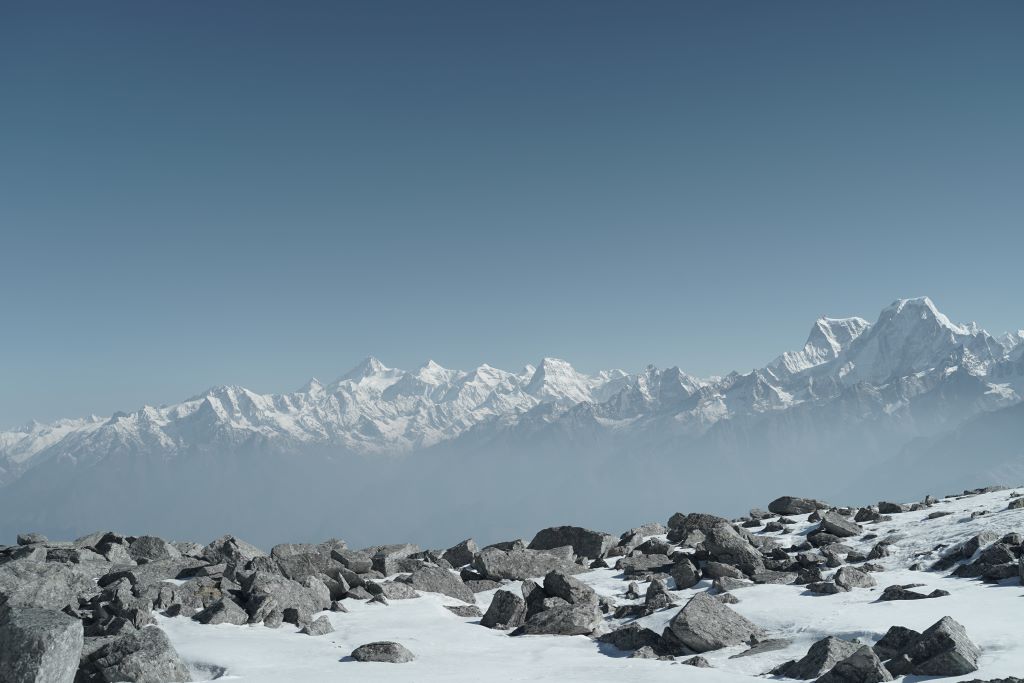 Attitude: 14,700 feet
Trek Grade: Moderate to difficult
Duration: 6 days
Distance: 40 km
Best time to visit: April and May
Why choose this trek: Pangarchulla Peak Trek is a short yet exhilarating trek that fulfills all expectations of trekking buffs. The trek takes you through the famous pilgrimage towns of Haridwar and Joshimath. The sightings of the signature Himalayan peaks of Nanda Devi, Hathi Ghoda, Chaukhamba, and many more is the glittering highlight of Pangarchulla Peak Trek. The terrain of this trek is a perfect training ground for amateur trekkers and beginners. Pangarchulla Peak Trek is the most relieving experience in summers. The trekkers soak in the salubrious climate while enjoying the breathtaking mountain scenery. If lucky, one can also sight some snow at higher altitudes.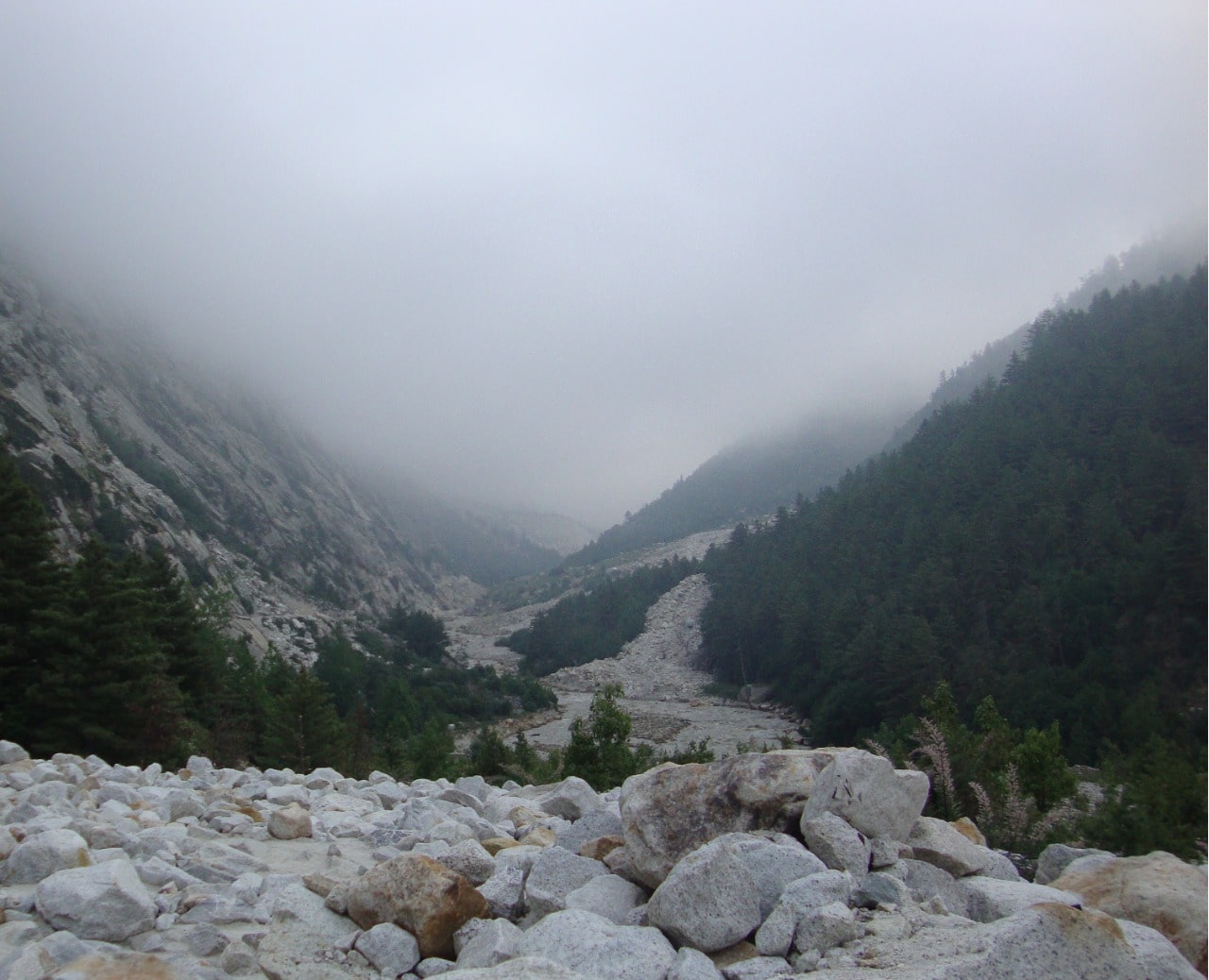 Attitude: 14,600 feet
Trek Grade: Moderate to difficult
Duration: 6 days
Distance: 46 km
Best time to visit: May to October barring July
Why choose this trek: Gomukh Tapovan is one of the most fulfilling treks in India; is a beautiful blend of mythology, divine solace, and breathtaking beauty. The trekking trail exhibits a wild display of Himalayan topography and gigantic glaciers and offers visual treats of imposing Himalayan peaks of Bhagirathi Sisters and Mount Shivling. Gomukh Tapovan trek route is fairly popular with pilgrims as it centers on Gaumukh, the terminus of the Gangotri glacier, and the origin of the Bhagirathi River. Bhagirathi River holds a special significance in Indian mythology as Bhagirathi is believed to be the source stream of the holy river of Ganga. Summer trek to Gomukh Tapovan is a photographer delight with spectacular beauty of Himalayan vegetation, blooming wildflowers, and crystal-clear glacial waters against colossal peaks.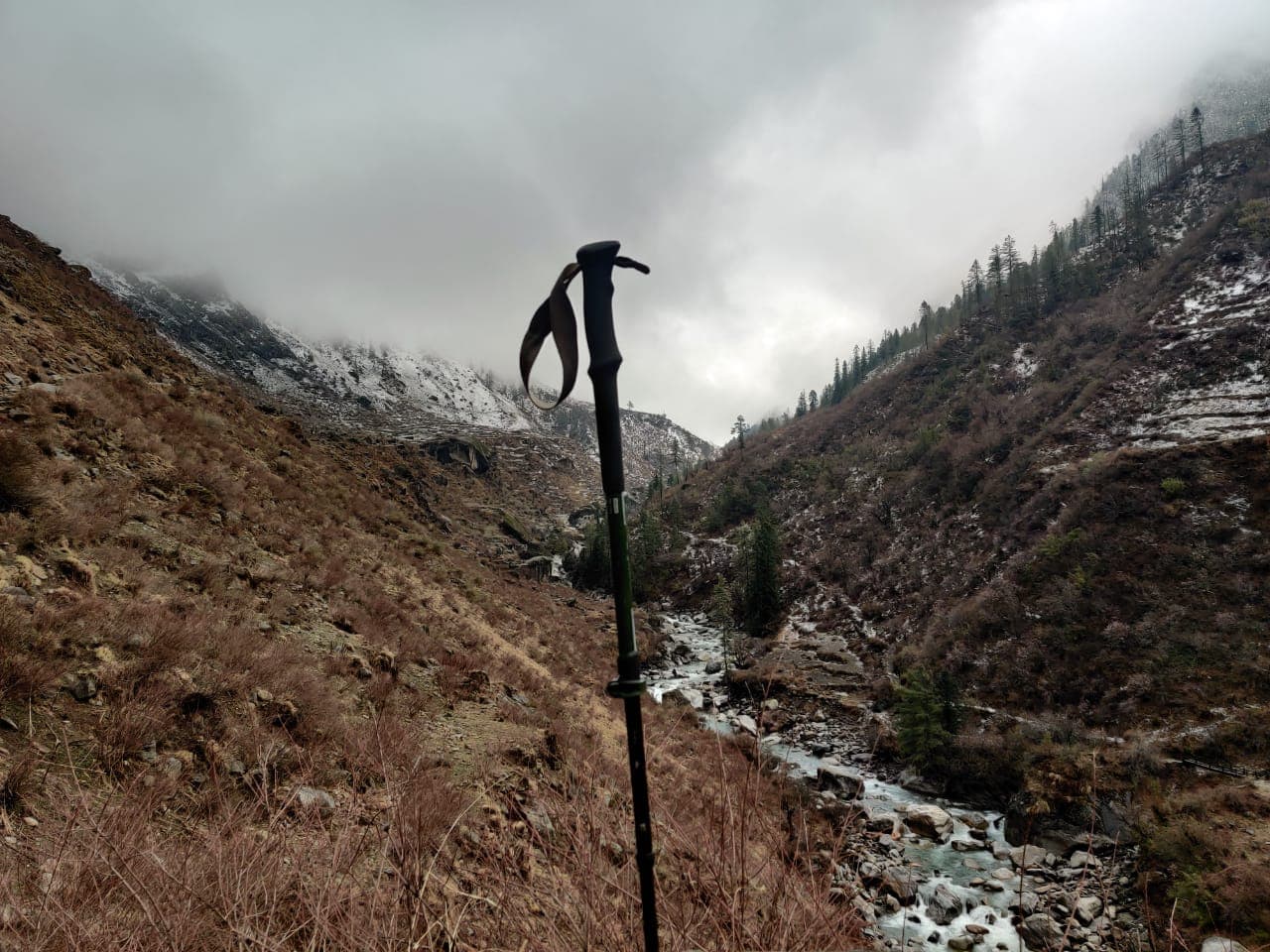 Attitude: 11,700 feet
Trek Grade: Moderate to difficult
Duration: 7 days
Distance: 47 km
Best time to visit: April to June
Why choose this trek: Har ki Dun Trek also floors you with gorgeous views of Himalayan peaks like SwargaRohini, Kala Nag, and BandarPoonch. The breathtaking glimpses of the Jaundhar glacier and Morinda Lake in Borasu Pass are the other top attractions of this trekking route. The travelers also get a sneak peek into the local culture of the five mountain villages of Sankari, Taluka, Osla, Saud, and Seema. The typical architecture and history of these obscure hamlets is the most interesting highlight of Har ki Dun Trek. And for flower lovers, a slight detour leads to the grandiose Hata Valley. This valley is a carpet of alpine blooms, especially in the spring-summer season. The summer trek to Har ki Dun is a visual treat with jaw-dropping scenery of clear summit views, mountain blossoms, and glossy wilderness. Simply stunning summer soiree!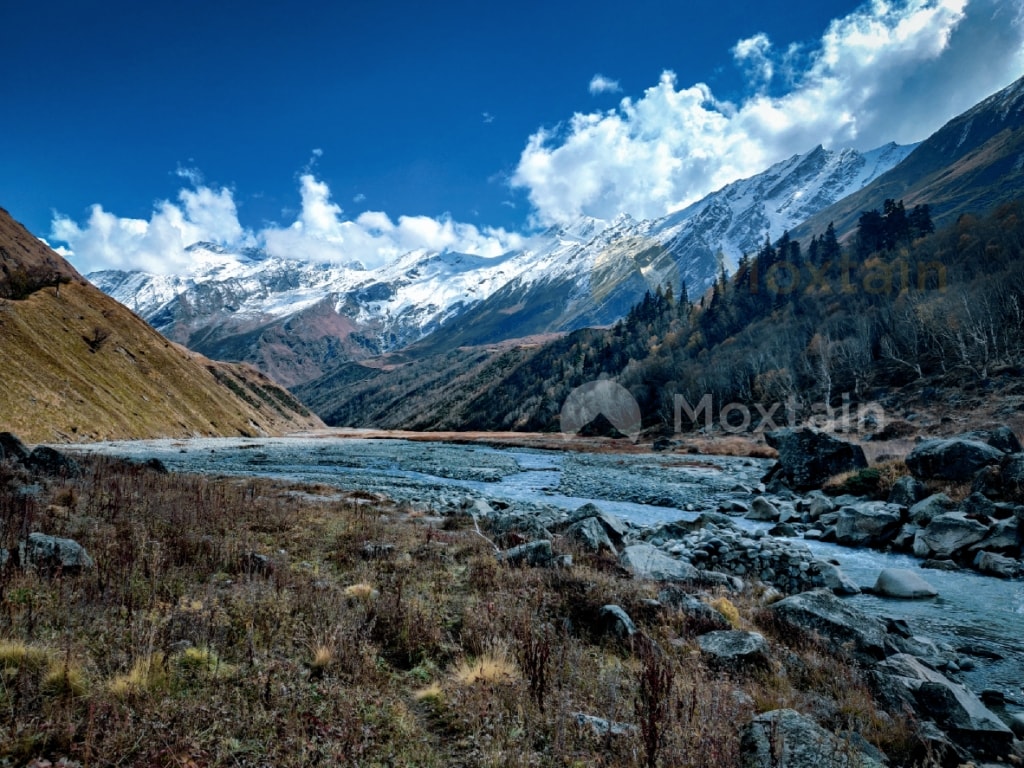 Attitude: Trek Grade: Difficult
Duration: 8 days
Distance: 64 km
Best time to visit: May, June, and September
Why choose this trek: Go for Bali Pass Trek if you are high on adventure and want to explore the virginal Himalayan terrain in its purest form. The trek offers mesmerizing views of SwargaRohini 1 & 2, Kala Nag, and BandarPoonch mountains. The bewitching meadows of Debshu Bugyal, high-altitude Ruinsara Lake, and the holy temple of Yamunotri are the most prominent highlights of the Bali Pass Trek. Even though the high altitudes of the tricky Bali Pass can get quite cold in summers, the weather mostly remains pleasant and salubrious. It is, therefore, one of the most exhilaratingand excitingsummer trails to embark on.
5 Best Summer Treks in Himachal Pradesh
Himachal Pradesh is another state that can truly be renamed the open-air theater of grandeur. The state boasts some of the most spectacular mountain treks in India that displays the bewitching Himalayan vista. Of course, the state has soaring popularity among travelers worldwide who want to soak in the splendid trails and unravel their mystic charm.
For your help, we offer a quick overview of the top 5 favorite summer treks in Himachal Pradesh. The treks are arranged in the ascending order of difficulty levels.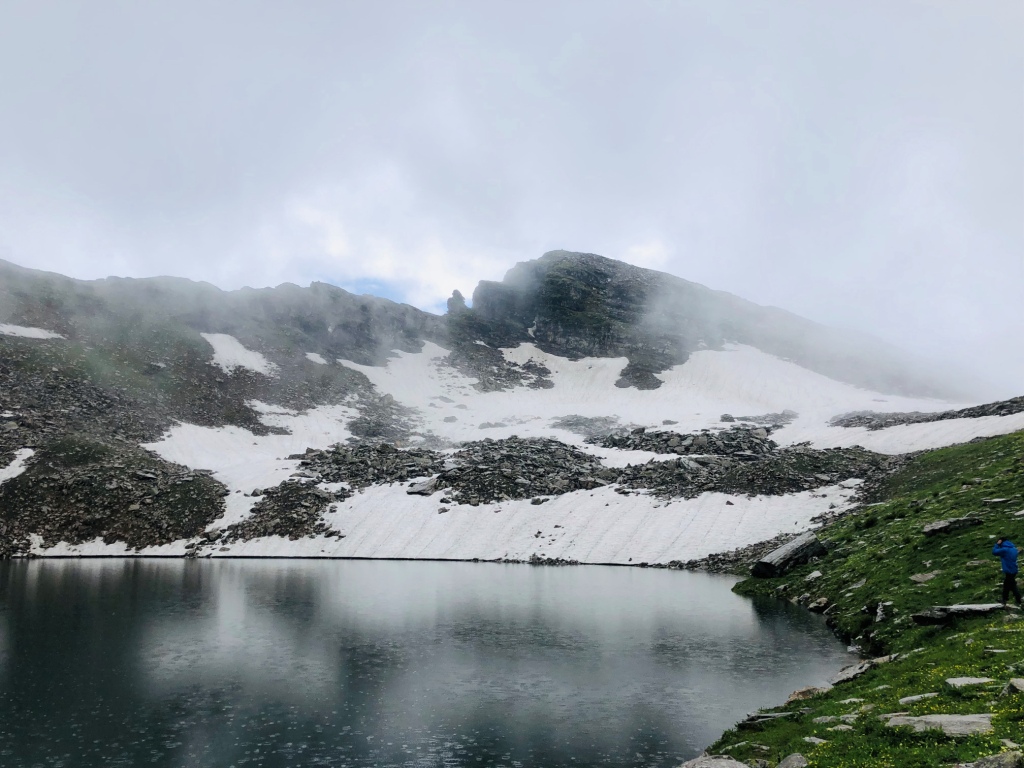 Attitude: 14,010 feet
Trek Grade: Easy
Duration: 4 days
Distance: 25 km
Best time to visit: May to October
Why choose this trek: Bhrigu Lake Trek is one of the best summer treks in India as it gets you to scale an imposing altitude of 14,000 feet in just four days; a feat that is mostly achieved after an arduous climb in 6 to 7 days. Other promising highlights of this expedition are glimpses of Hanuman Tibba and Seven Sisters and the high-altitude glacial Bhrigu lake. Bhrigu Lake Trek's proximity to Himachal Pradesh's adventure hub Manali is another feather on its cap. Summer trek to Bhrigu Lake is a heavenly outdoor experience with clear skies, well-paved trails, and lush vegetation. Trekkers can also revel in some snow sightings in the form of snow patches in early summer. The stupendous beauty of Bhrigu Lake in early summers mesmerizes one with green and blue ice rings around the lake circumference. This magically transforms into a blue lagoon in late summers. In the summer months of May and June, the alpine blooms on the lakeside are an added attraction.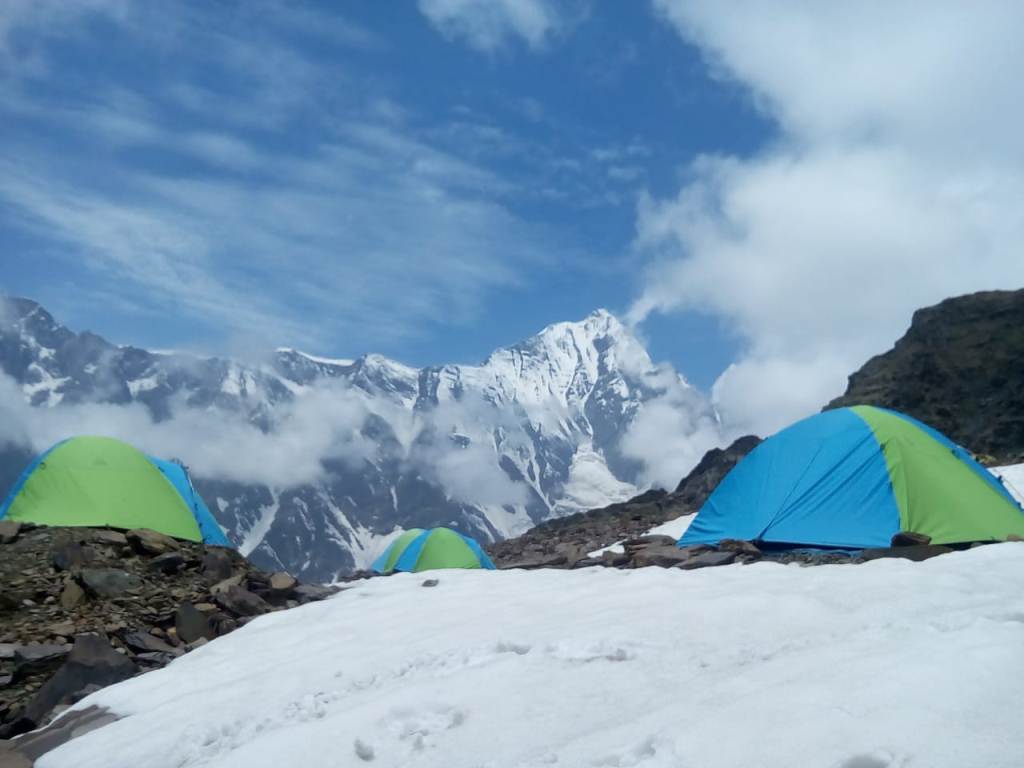 Attitude: 12,772 feet
Trek Grade: Easy to moderate
Duration: 3 days
Distance: 20 km
Best time to visit: May-Sep
Why choose this trek: Beas Kund Trek is an ideal pick for admirers of mountain peaks. The trek treats you to the alluring summit views of a range of Himalayan giants. And, can you imagine these monumental mountains encompass the horizon of your trekking trail right from the beginning. Then, of course, there is Beas Kund, a 1000-year-old alpine lake perched at a mighty elevation of 12,500 feet. Beas Kund Trek is also in the close vicinity of the European-like town of Manali. The salubrious weather of Beas Kund makes it a paradisical experience in the summer months. The beauty of the glacial lake in summers is surreal. The campsites under the sapphire sky are just magnificent.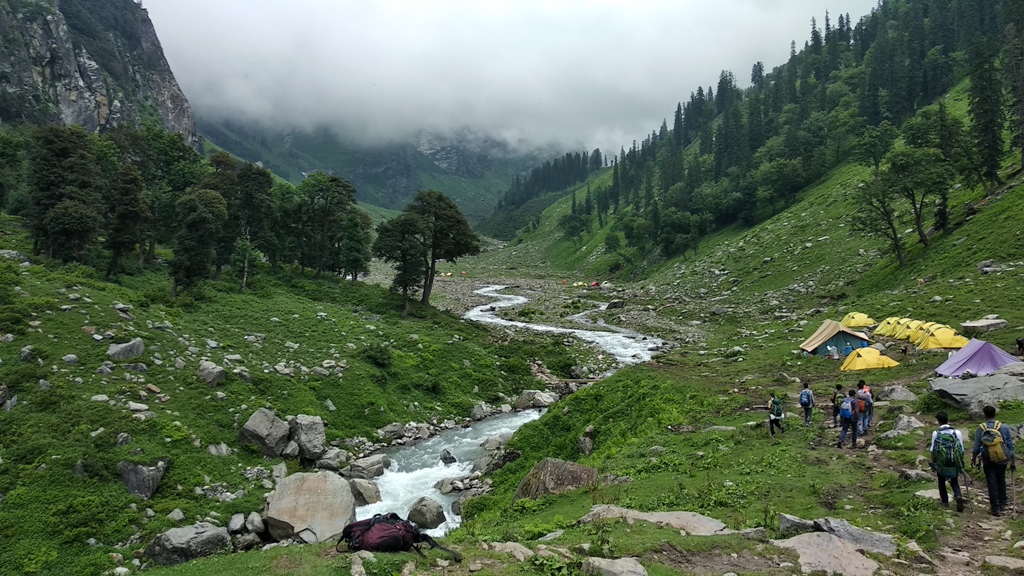 Attitude: 14,010 feet
Trek Grade: Easy to moderate
Duration: 5 days
Distance: 28 km
Best time to visit: Mid-June to mid-October
Why choose this trek: Hampta Pass Trek is a dreamer's paradise in that it offers a miscellaneous canvas of startling landscapes in a 5-day mountain rendezvous. This dynamic crossover trek treats you to lush green expanses of Kullu Valley on one side and the cold barren landscape of Spiti on the other. Truly a dramatic trek that holds you in awe with its sheer magnificence. The ultimate jewel of HamptaPass Trek is the exquisitely breathtaking crescent-shaped lake, Chandratal. Hampta Pass in summers is an out-of-the-world experience; you watch sheep grazing in high-altitude grasslands against the background of imposing Himalayan peaks. Also, the defrosted Chandratal Lake in the prime of its beauty is truly inviting. But one should note that even if the Hampta Pass trek is accessible before mid-June, Chandratal Lake can be accessed only from mid-June.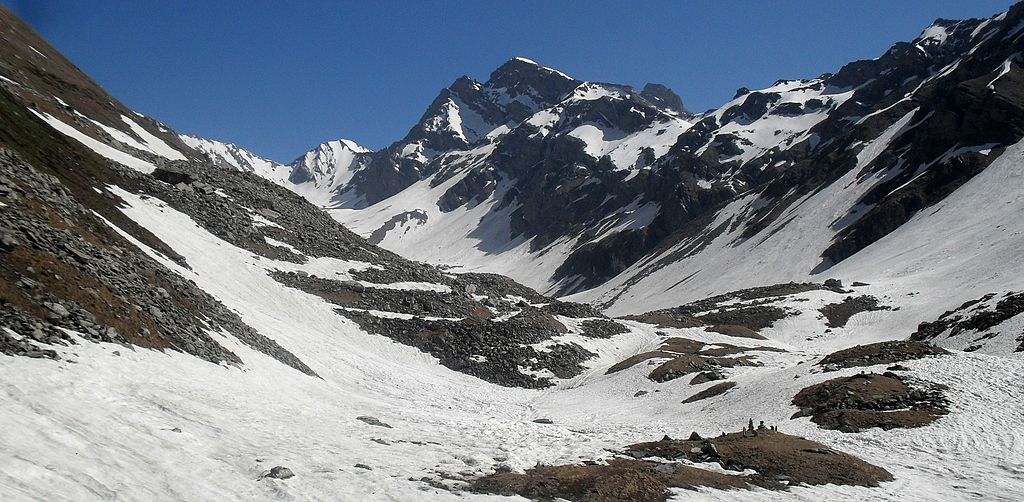 Attitude: 15,000 feet
Trek Grade: Difficult
Duration: 7 days
Distance: 39 km
Best time to visit: April to mid-June
Why choose this trek: Buran Ghati Trek combines the elements of a mountain rhapsody like no other. It has all the flavors of adventure for thrill-seekers and also polaroid-perfect settings for shutterbugs. The hidden gem of Buran Ghati is the glacial lake of Chandranahan, a water body that remains frozen for most months of the year. If you are seeking a wholesome mountain experience packed with challenges like sliding, jumping, and river-crossing then Buran Ghati is THE ultimate expedition for you. A 70-degree ice-wall in Buran Ghati Trek is another marvel that one can traverse only through rappelling. This ice-wall rappelling adventure makes this trek an exotic expedition during summers. Moreover, the weather and altitude of Buran Ghati are not suitable for winter camping. Therefore, it is best to embark on this trek during the summers.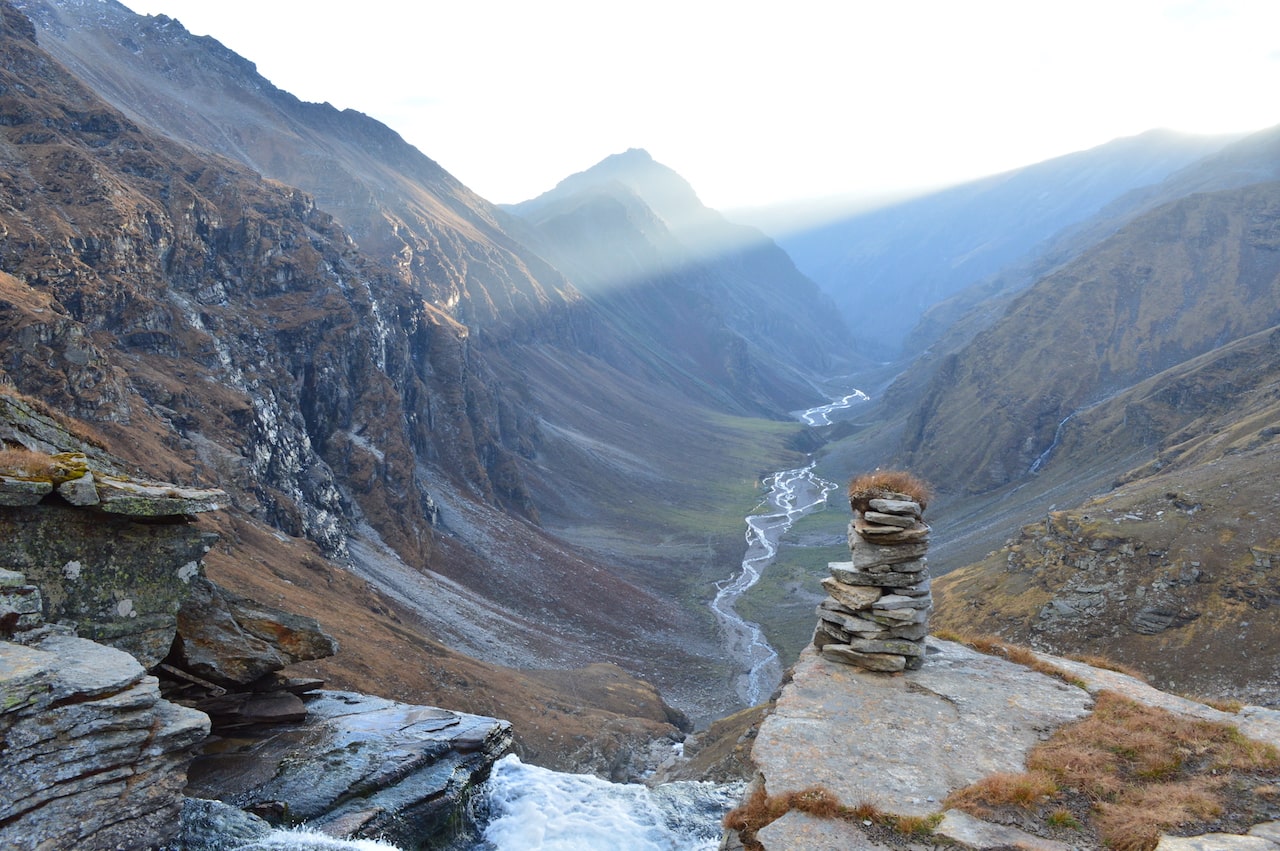 Attitude: 15,250 feet
Trek Grade: Difficult
Duration: 8 days
Distance: 52 km
Best time to visit: Mid-May to mid-June and mid-Sep to mid-Oct
Why choose this trek: Rupin Pass Trek is the top pick for adventurous souls who are game for long trekking distances. Just like the Hampta Pass Trek, Rupin Pass is also a crossover trek that surprises with changing landscapes at every turn. The peculiar highlight of Rupin Pass Trek is that the trek route journeys through two different states of India- Uttarakhand and Himachal Pradesh. The thrill of experiencing diverse terrain and distinct cultures of two adjoining states is unbeatable. Another visual treat of Rupin Pass Trek is the double waterfall on the trail that mesmerizes travelers with its voluminous cascade. What makes Rupin Pass a delightful summer trek is the wondrous snow experience that it offers. Trekkers enjoy various snow bridges that follow almost every section of a forest even during summers. Also, the region receives heavy snowfall in winters and therefore is not accessible before mid-May.
Conclusion:
The summer Himalayan treks are the perfect way to get a respite from the scorching heat and humid weather. The above-mentioned expeditions are the best treks in summer that promise an astounding outdoor experience. Just to mention, before setting your foot, check the treks on their difficulty grades, considering your trekking experience and fitness levels. Good Luck!