bhrigu-lake-perfect-beginners-trek
A perfect hiking rendezvous in the hills
Bhrigu Lake offers an awesome trekking expedition of 3 days and 2 nights in the lap of Himalayas. Away from the hustle and bustle of city life, it is a classic jaunt tucked way in the paradisiacal environs of Himachal Pradesh.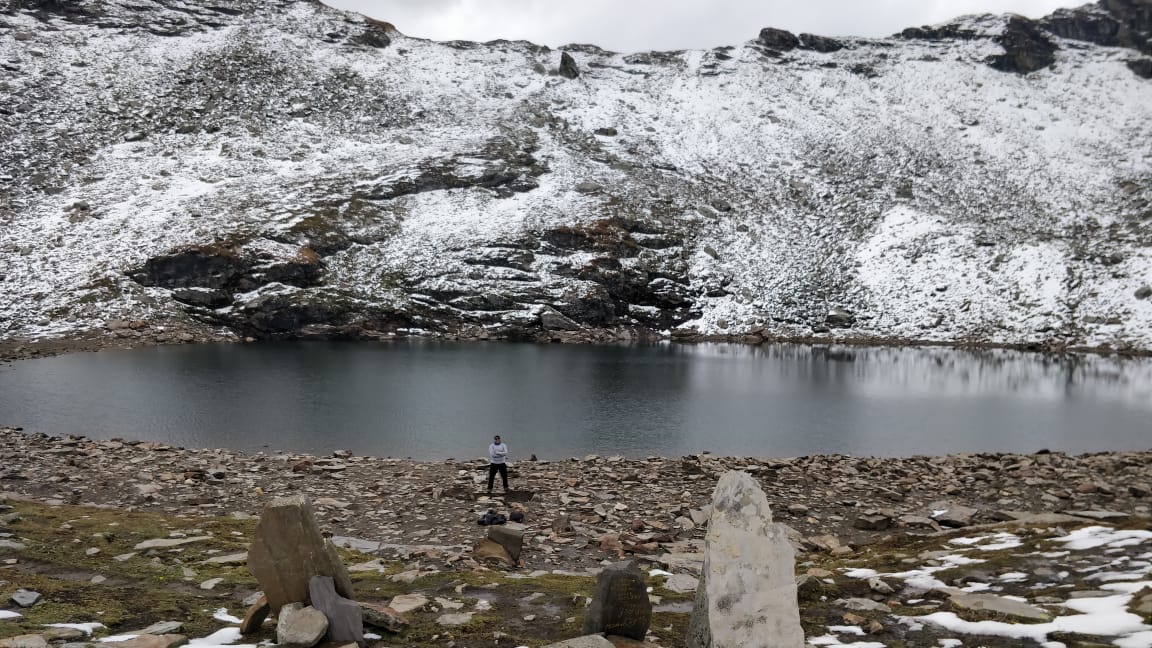 This beautiful trek route traverses through the scenic Kullu valley, Alpine meadows, dense forests of rhododendrons and oak trees, meandering mountain trails lined with pretty wildflowers before ending at the astonishingly beautiful Bhrigu Lake.
Touted as the real trek for nature lovers as well as adventure junkies, Bhrigu Lake Trek is an added jewel in the impeccably adorned crown of Manali tourism. Bhrigu Lake, the high-altitude glacial lake surrounded by beautiful Himalayan peaks is the star attraction of the trek. It is simply spectacular and holds a religious significance for Hindus.
11 Reasons why Bhrigu Lake Trek is perfect for beginners
1. Short Trek Duration-
In a short trekking distance of 25 kilometres, you are treated to almost all the elements of a Himalayan Trek.
Achieving so much with such little trekking is the most alluring feature for amateur trekkers and beginners who are not used to trekking long distances.
Because of its short duration, it is favoured by all for an ideal weekend getaway.
2. Staggering Altitude-
Such short trek rarely brings you to a staggering elevation of 14,000 feet in a span of just 3 days.
Almost all the Himalayan treks touch such an imposing altitude after 4-5 days of strenuous hiking.
3. Short Journey to Base Camp-
Gulaba village, the base camp for Bhrigu Lake is just a two-hour drive from Manali.
Also, the first campsite at Rola Kholi, located at the base of the Bhrigu lake can be reached through a short trek from Gulaba.
4. Close to civilization-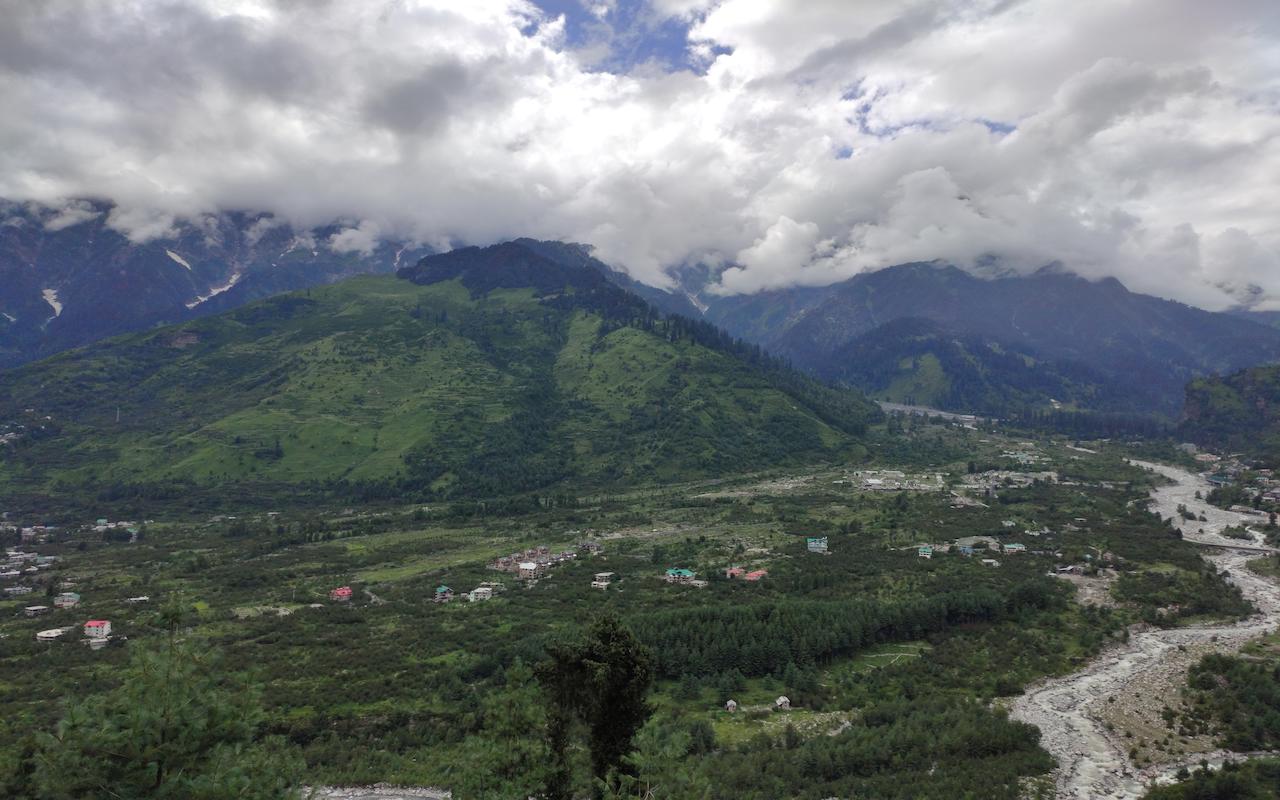 The trek does not journey through very remote and lonely stretches. It does not take you very far from civilization.
This is a big ego-booster for beginners who are not accustomed to staying away from civilization for long.
5. Difficulty Level-
The trek is of easy to moderate difficulty level. Dotted with some stretches of rocky terrain and a few steep ascents, the trek route is not too difficult to get accommodated to.
With basic preparation and proper fitness levels, even the first-timers and amateur trekkers can easily embark on the trek.
The easy to moderate hiking trails of Bhrigu Lake trek is perfect for beginners to prepare for future expeditions that demand more physical and mental stamina.
6. Best Monsoon Trek-
Touted as one of the best monsoon treks, the meadows sparkle with a beauty so lush that you are left asking for more. In the months of July to September, the meadows and trekking trails peppered with pretty wildflowers showcase a picture-perfect scene to the mesmerized onlookers.
In the monsoon months, Bhrigu lake is like a turquoise pendant sparkling amidst the necklace of colossal mountain ranges.
Despite the many bouts of rains that one may experience during the season, Bhrigu Lake is still one of the most favoured monsoon treks of Himachal Pradesh.
7. High Altitude Lake-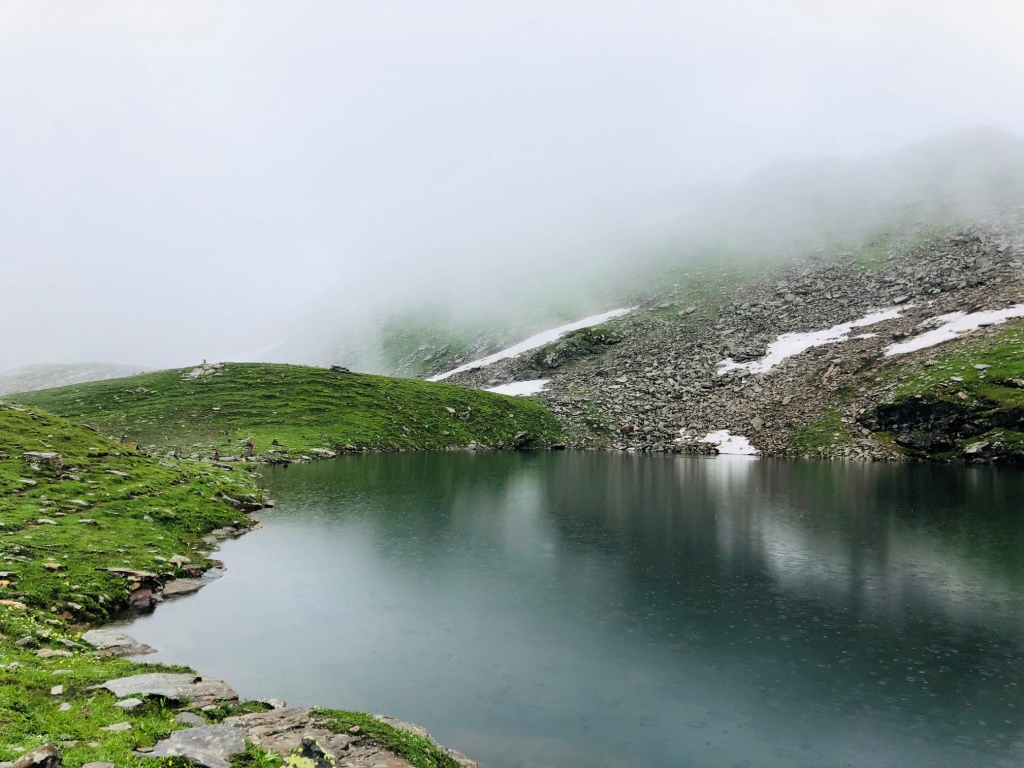 Experiencing the beauty of a high altitude mountain lake after such a short trek is the most rewarding experience of Bhrigu Lake trek.
The pristine water body, Bhrigu Lake or "Pool of Gods" sits pretty at an elevation of 14,000 feet above the sea level. The place holds spiritual importance for Hindus who believe that sage Bhrigu meditated on the banks of the lake.
Encompassed by the row of snow-capped mountains, this divinely beautiful lake bestows its visitors with mesmerizing views that are distinct to each season.
8. Trek to Himalayan Meadows-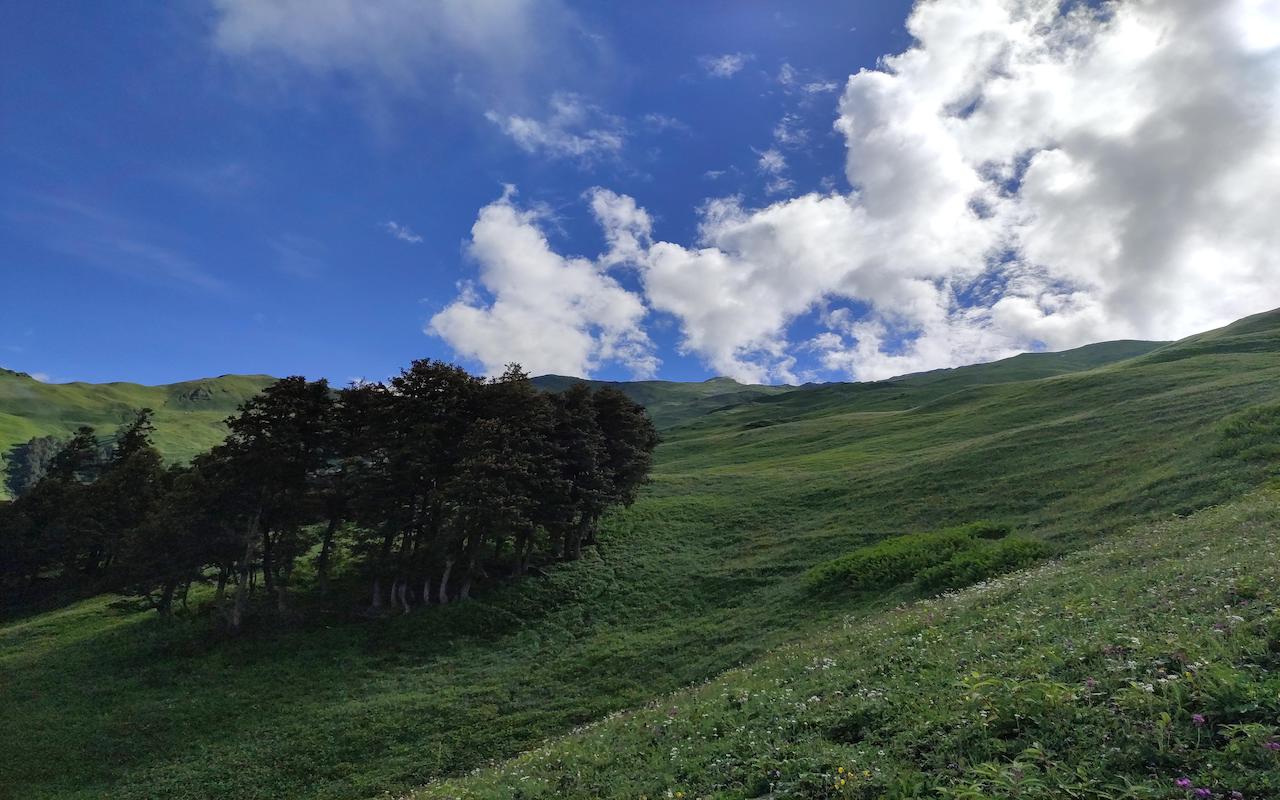 Just 15 to 20 minutes into the trek and you are treated to the famous green meadows and apple orchards that are so distinct to Himachal Pradesh.
These meadows carpeted with fresh grass and colourful flowers are thick with fragrant mountain air during the monsoon season.
These grassy meadows make trekking easy, especially during steep hikes and descents as they reduce the impact on your knees.
9. Fitness Level-
This moderately easy trek requires a basic level of fitness. Amateur trekkers and beginners who have not ventured into heavy trekking expeditions before usually have only moderate stamina and endurance.
Bhrigu Lake is one such trek that entails no profound requirement but only demands a moderate level of physical stamina and mental endurance.
10. Wholesome potpourri-
In addition to all this, Bhrigu Lake Trek is well stocked with all the flavours of a mountain trek. Verdant forests, fresh mountain streams, wooden bridges, serene mountain lake and the beautiful views of Solang, Kullu and Beas Kund valleys- there is almost everything that a first-time trekker can dream of.
You are also floored with the breathtaking views of Deo Tibba and Hanuman Tibba, Seven Sisters and Shitidhar peaks all through the trek.
Rola Kholi campsite is famous for its night camping as it offers once in a lifetime experience when the night sky casts a silver shimmer across the horizon.
Savouring so many ingredients of a mountain trek in the very first trekking expedition is an overwhelming experience for trekkers.
11. Well suited for everyone-
Beginners or amateur trekkers usually prefer to trek in groups, or with family and friends. Because of its easy terrain, Bhrigu Lake is suited for anyone to go with groups, family and even children.
Given its length, both young and old can comfortably undertake this trek.