Har ki Dun Weather and Temperature
Har ki Dun is the most beautiful valley in the western Himalayas, it is a cradle shaped hanging valley situated in the region of Garhwal Himalayas in Uttarakhand at an altitude of 3566 metres. The beauty of this trek is undeniable, as it has several jaw-dropping picturesque sceneries. the lush green alpine meadow covered with thick layer of grass and forest, and above it the deep blue sky which is a scenery hard to forget, it will give you feel like as if you are in a fairyland, the trek will take you through dense pine forest, moraine ridges, glacier basins, sprawling meadows, fragrant orchids, and the river banks bright with flowers like poppy, lilies, and orchids.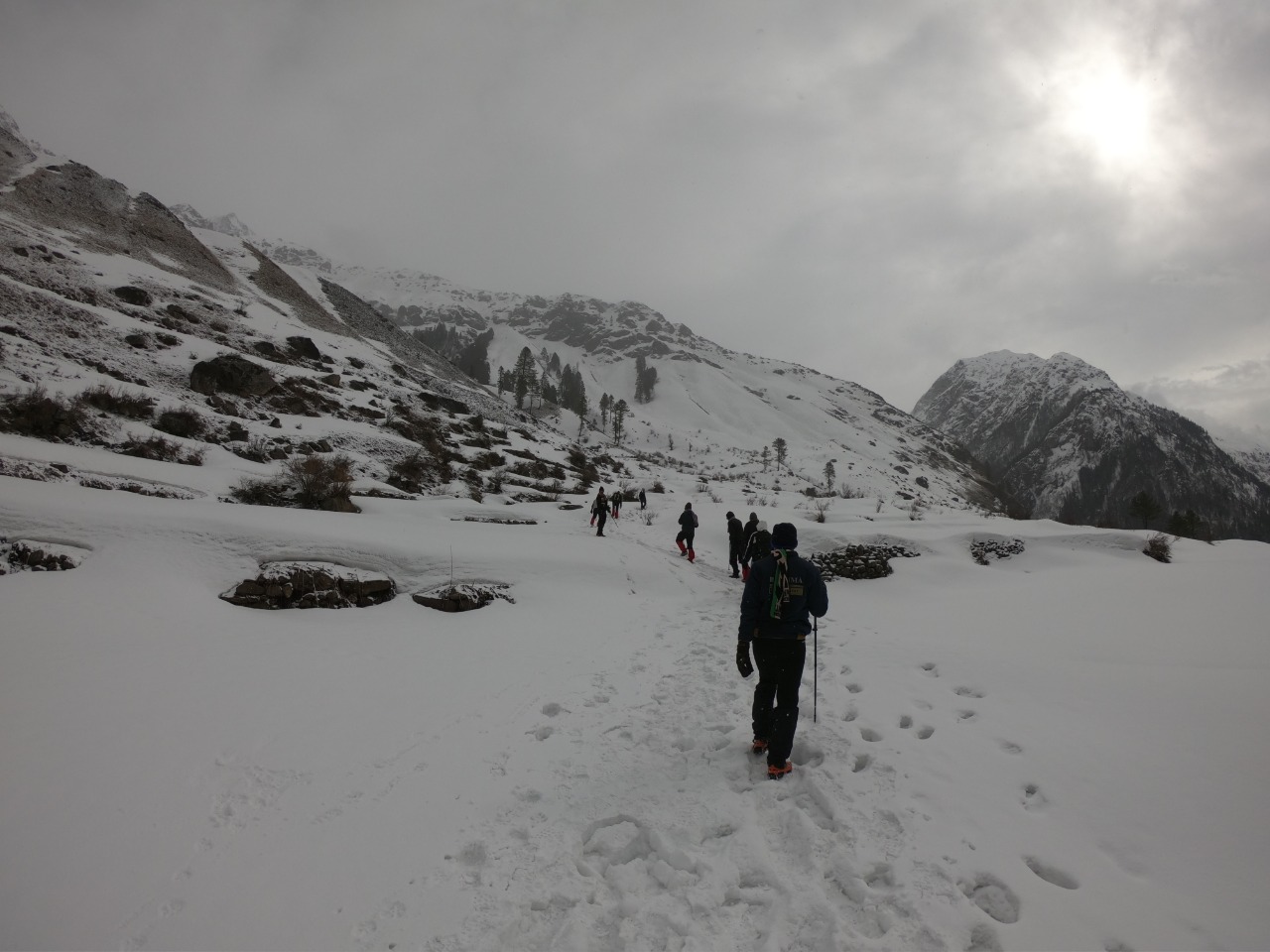 The English translation of Har ki Dun is the "Valley of God" there is no doubt in this name as it posses such mesmerizing beauty, this trek takes you through unexplored parts of Garhwal Himalayas, which consists of beautiful meadows, glistening streams flowing alongside you, the panoramic view of mountains and the alpine vegetation surrounded by snow-capped mountains. Har ki Dun trek is nestled in Govind National Park which offers rich wildlife such as snow leopard, Bharal, Snow Cock, Monal, Koalas, Himalayan black and brown bear, Tahr, Musk deer, Mouse deer, and serow.
The most special and unique part of this trek is that it will take you through 3000 years old ancient villages such as Osla, Gangaad, and Seema, and will give you an intimate look at the lifestyle of locals and if you get chance to interact with the locals don't miss it, as you will get to know many interesting stories about their culture, like people of these villages use to worship Duryodhana, the people of this region are warm and welcoming so don't hesitate to ask. The Mountain view from har ki dun trek is breathtaking as it is the only valley from where you can see Swargarohini, Bandarpoonch, and Black Peak.
There is a mythical story that Pandavas came to Har ki dun to climb Swargrohini Mountain believing it as the pathway to heaven. On har ki dun trek you will come across a major perennial river, Tons river which is the largest tributary to Yamuna river and flows through the Garhwal region of Uttarakhand, when the large Supin river which originates from har ki dun glacier in Bandarpoonch range meets Rupin river at Mori they form Tons river.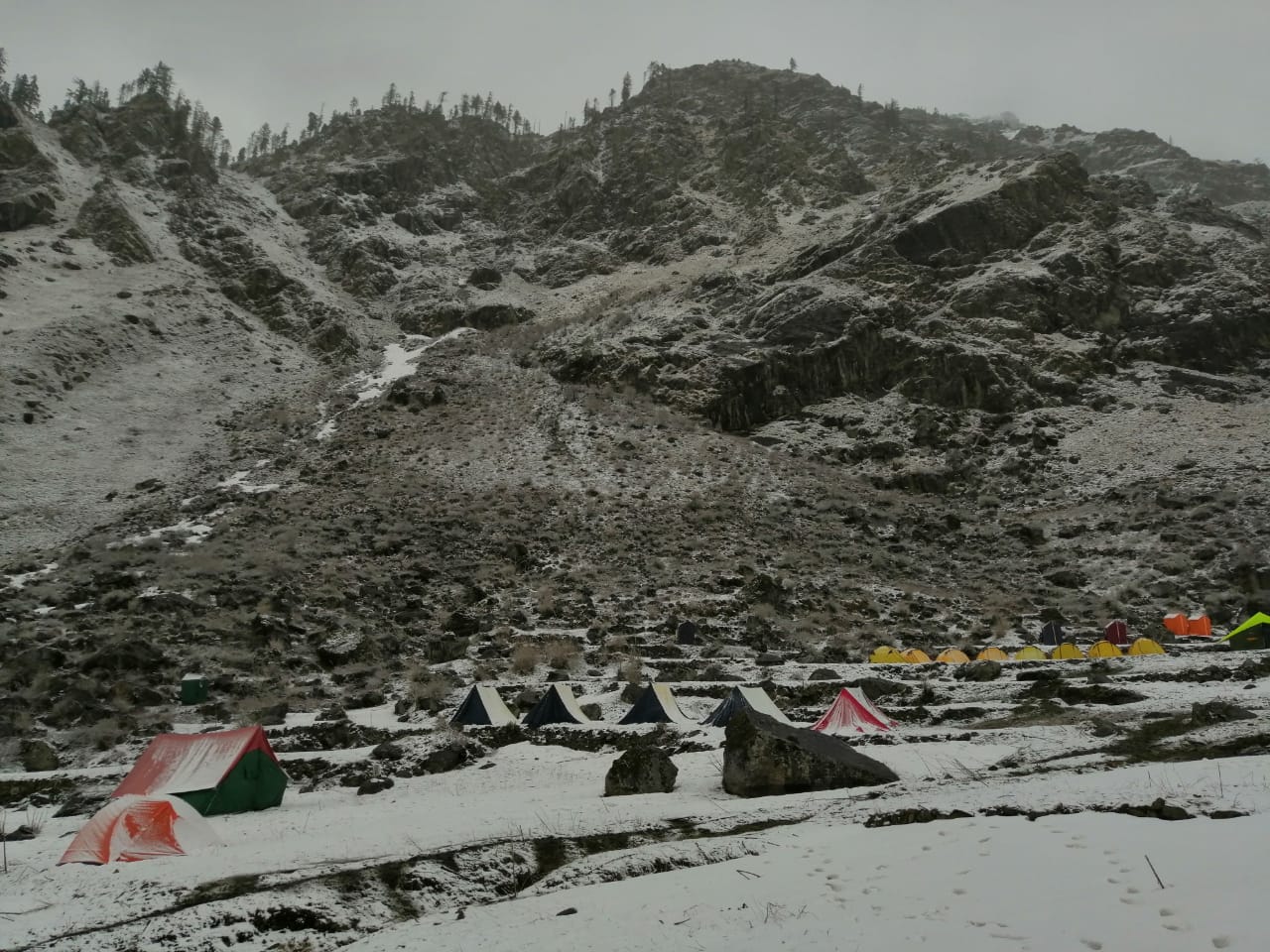 Har ki dun trek is an ideal trek for everyone, this trek is perfect for beginners, as it requires just a moderate hike through fertile valley and villages. It takes about seven days to complete the trek. It starts from Sankri and ends in Sankri. The trek distance is approx 47KM.
Distance from Dehradun to Har ki dun
The distance from Dehradun to har ki dun is approx 210.7km. So to reach har ki dun trek first you have to reach Sankri than Taluka, you can find a bus from Dehradun railway station which will take you to Sankri.
Har ki dun weather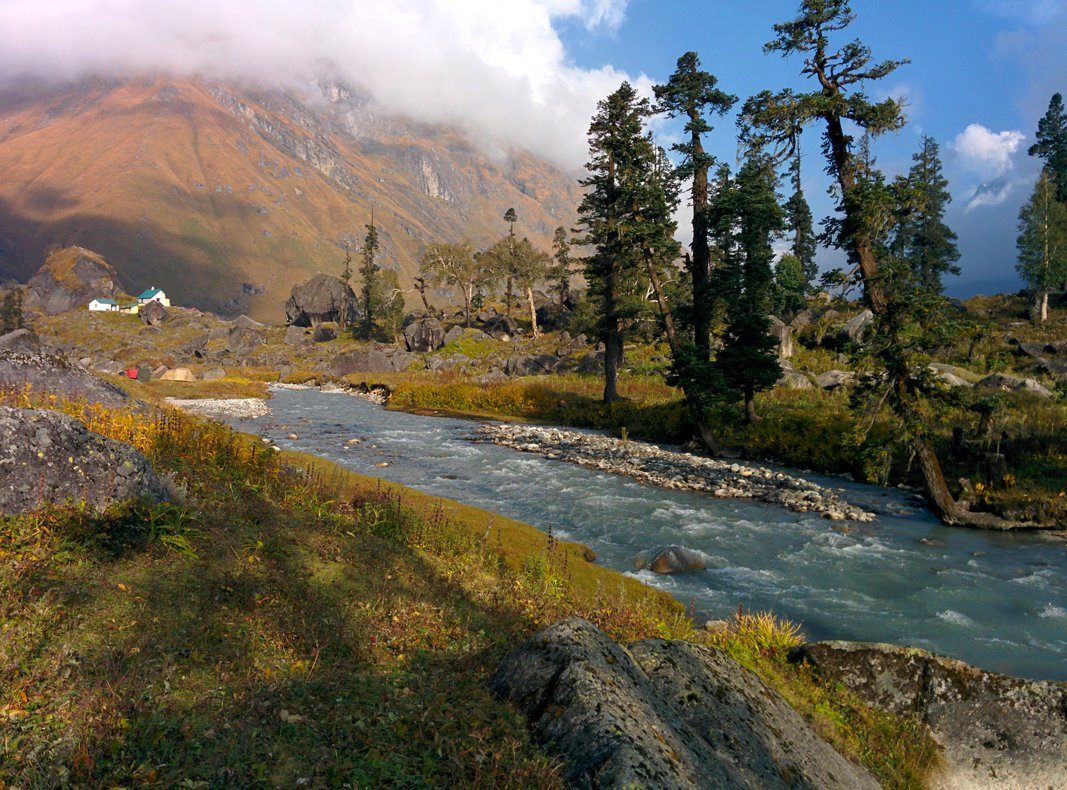 Har ki dun trek is the beautiful river valley in India, the beauty of this trek attracts many trekkers throughout the world. It is said that Har ki dun trek is among the first treks in Indian Himalayans to be explored. The sunrise and sunset view of har ki dun trek is something you shouldn't miss. this trek can be done in every season, as it has different sceneries to offer in different seasons. No wonder why it is considered the most popular trek in Indian Himalayas.
The ideal time to visit har ki dun trek is summer (March to June ) and post-monsoon (October to December ).
Weather and temperature in March and April:
During March and April, the weather is pleasant in har ki dun trek, there will be snow on trails and also there will be chances of light snowfall, the weather will be pleasant during the day but chilling at night. So must carry heavy woolen clothes.
Max. Temp: 15 degree Celsius
Min. Temp: -5 degree Celsius
Weather and temperature in May and June
In May and June, there is no fog, the sky remains clear most of the time, the weather is sunny and pleasant but at the end of June little showers are expected. Don't forget to carry a raincoat.
Max. Temp: 19 degree to 21 degree Celsius
Min. Temp: -1degree to 5 degree Celsius
Weather and temperature in October and December:
It is basically the post-monsoon season, there will be many wildflowers on the trail, the forest and grasses will be greener. Snowfall can be expected during this season.
Max. Temp: 9 to 13 degree Celsius
Min. temp: -1 to -11 degree Celsius
Note: Avoid this trek during monsoon season because there will be heavy rainfall, many routes will be blocked trails will be unsafe.