Trek Overview
The Deoriatal-Chandrashila Trek is a weekend trek in Uttarakhand that takes you through Chopta, Deoriatal Lake and Chandrashila peak. You may embark upon this short trek to revitalize yourself with some of the elegant offerings of nature in the form of soothing climate, mountain birds, dense forests with maple, rhododendron and oak trees, and captivating views of peaks like Trishul and Nanada Devi.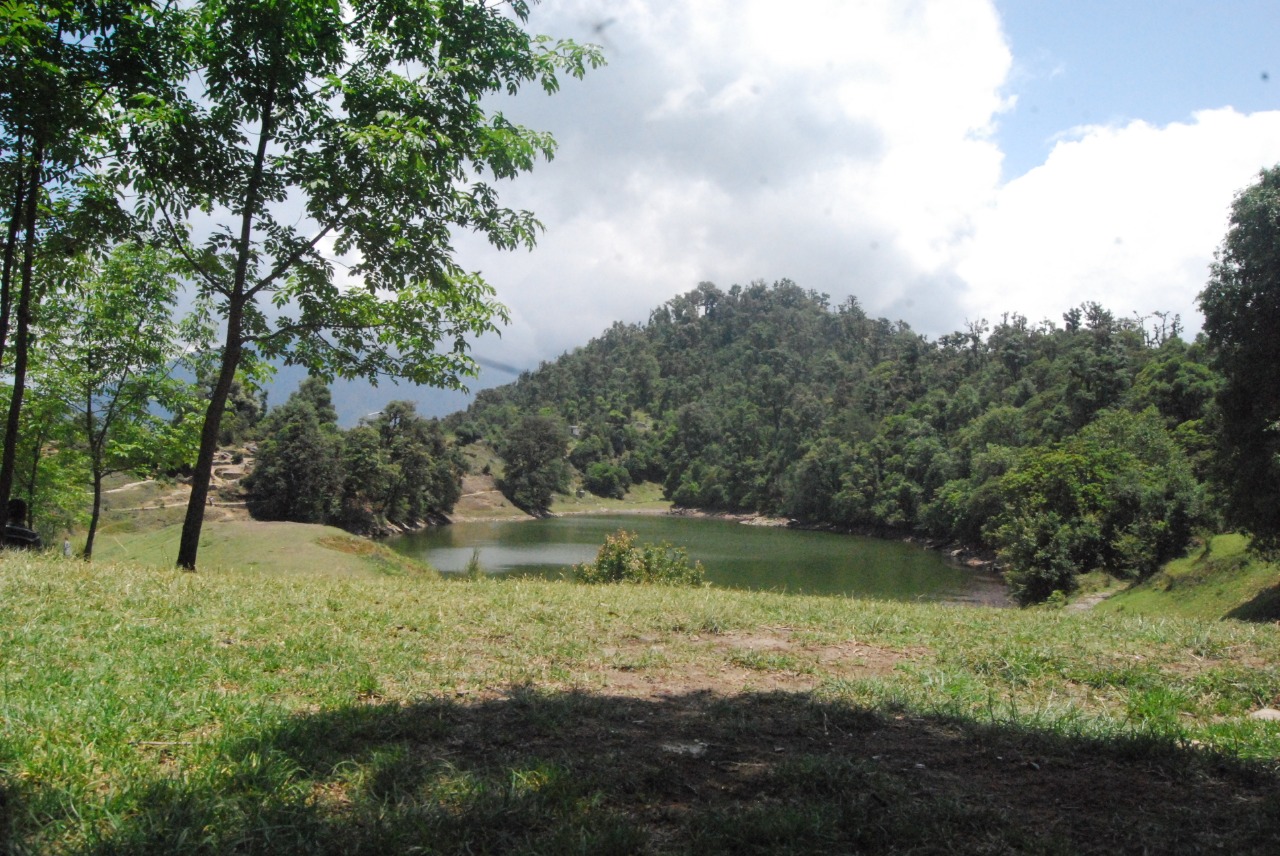 Deoriatal
While the trail to Chopta is all about luxuriant meadows and mountainous dwellings amid the Himalayan ranges, the further march takes you to the Tungnath peak which sits at a height of about 3700m. Tungnath also features the highest Shiva shrine in the world. Further into the trek, Lake Deoriatal would mesmerize you with its charm and here you'd get to see animals and birds drinking slurping its shimmering water. This trek is recommended for post-monsoon season where the snow-clad mountains would let you admire and experience the bliss of eternity.
Chandrashila Peak
As for the level of difficulty, the trek is considered as a fairly easier one though some abrupt climbs and rugged terrain may test your trekking skills from time to time. The trek to the summit of Chandrashila at about 4000m and marks the final leg of your uphill journey, whereupon it would be a return to Chopta, the base camp. This six day trail would involve trekking almost 30 kms and with salubrious weather in this region, one can always expect a great time here.
Itinerary
What's Included
Inclusions
Trek Leaders
High-quality trekking gears (Tents, Sleeping Bags, Gaiters, Crampons).
Experienced Staff (Guides, Cooking Staff, Helpers, Porters).
Delicious, Hygienic & Nutritious Meals on scheduled time (Morning Tea, Breakfast, Lunch, Evening Snacks & Dinner).
Adventure gears for team (Ice axe, walkie talkies, oximeter).
Fully equipped medical kit, oxygen and safety equipment.
All forest permits and camping charges.
Exclusions
Food items purchased by individuals at local canteens on the trek or during the drive.
Any early return travel costs or accommodation except for the days as per the itinerary.
Any expenses for medical treatment of injury or accident before, during or after the trek.
All the cutlery (mugs, spoons, plate,lunch box etc)
To and Fro traveling charges.
Health and Safety
For any Himalayan Trek, Ideal BMI for a trekker should be 18.5 to 24.9
To keep a check of this please calculate BMI here
Below given Safety checks should be done to get prepared for any Himalayan Trek.


Balance : As well said a balanced mind and body gives out best in every condition and that too works in Himalayan treks as well.
Legs Strength : Body and Legs Strength is required to carry body weight as well as the backpack while trekking in uneven multi terrains. Generally, a good strength on legs works out good in any Trek. One can gain legs strength by doing simple Squats.
Muscle Flexibility : While trekking in Trans Himalayan region with a flexible body one can easily achieve full range of movement and this can be really helpful for trekkers as well as trek leads. A good flexible will be an advantage while walking on trails, climbing and river crossing etc. Flexibility can be achieved by simple stretching, yoga etc.
Cardiovascular Endurance : Cardiovascular endurance is defined as the ability of lungs and heart to transmit oxygen to the body muscles. All Himalayan treks are basically ascending descending the slopes and for this trekkers should be having a good cardiovascular endurance. Anyone planning for a Himalayan trek can attain this capacity by doing any cardio exercise like running, swimming, cycling etc.
Cancellation
In case you wish to cancel your trek please email us at cancel@moxtain.com
Cancellation charges are based on the total trek fee, irrespective of the amount paid either full or partial.
The cancellation policy is based on the original booking time and original start date of the trek.
Cancel before 30 days of trek start date and get full refund after deduction of 2.5% payment processing fee.
Cancel before 15 days of trek start date and get refund after deduction of 20% of total trek fee.
Cancel before 10 days of trek start date and get refund after deduction of 40% of total trek fee.
Cancel before 5 days of trek start date and get refund after deduction of 60% of total trek fee.
Trek fee is non-refundable if you cancel within 4 days before trek start date.
Trek cancellation due to weather:
In case of an incomplete trek due to weather conditions, one can opt for the same trek again throughout their lifetime on all our fixed departure for the same trek.
This attempt only covers the trek fee and will not include any rentals or the transportation amount paid earlier.
This is non-transferable.