My First Solo Trek to Brahmatal
They say "climb the mountain not to plant your flag but to embrace the challenge, enjoy the air and behold the view. Climb it so that you can see the world and not the other way round."
This is a story of a girl who was always in love with the mountains and true love brought her closer to them. My history of mountains isn't very old but it's going to be forever. I had never done a solo trip let alone doing a solo trek to one of the most beautiful yet challenging winter treks in my eyes. And my story began like this. Being a doctor by profession, I don't want to start the lives we live and how stressful it is. Among life happening, as usual, I had this deep desire to climb the Himalayas and see the beauty they have. After careful and dedicated suggestions from everyone and trying every big adventure camping site, my dream was about to be shattered as no group was available for trekking on the dates I was looking for. And on top of that being the only child my parents were thinking that I have almost lost it due to work pressure. Little did they know who they have raised and well like they say "what you seek is seeking you" and while searching through every google site for trekking came across a team that would in the future give me the most beautiful trek of my life till date.
MOXTAIN- I had never heard of it and neither had none of my friends. But being the soul, I am, I tried giving them a query and they responded as soon as possible. My first and only query was will they take a solo trekker, as the dates I was looking for, none of the other organizers had a batch, and the answer gave me chills down my spine- "YES" they said. And so it began.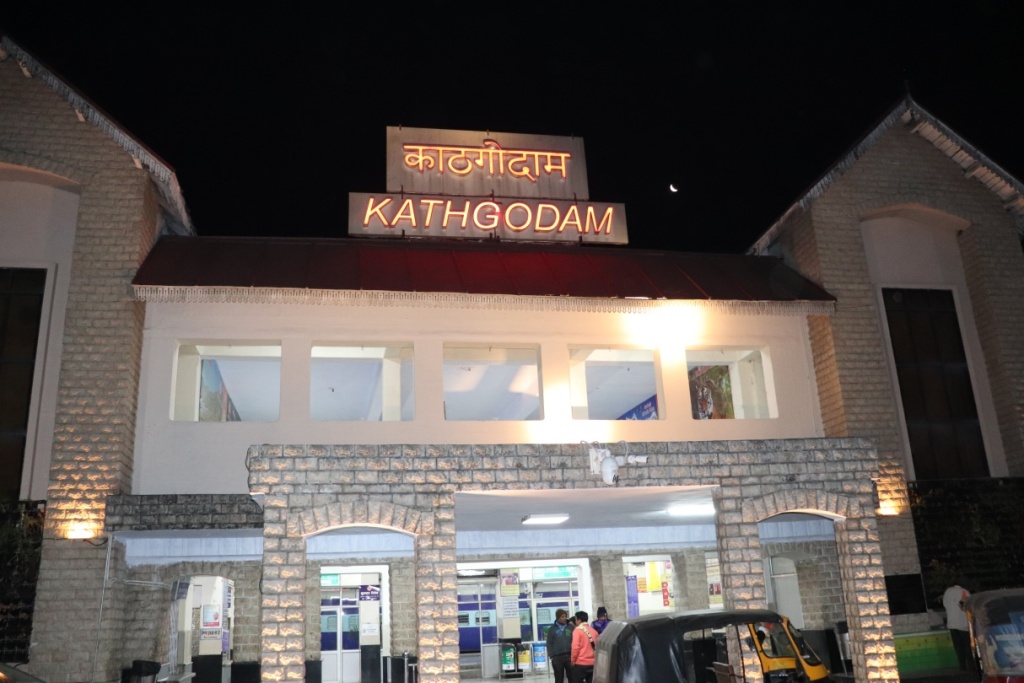 The Brahmatal trek began from Kathogodam for me and I was picked up on time and taken up for Lohajung. The way is dangerous but yet breathtaking and it doesn't give you the slightest hint of what you are going to encounter. As I reached I was welcomed by an amazing group manager Mr. Gabbar Singh who also introduced me to my trek leader – Hari. Little did I know that Hari in the future is going to give me the best memories by far in the Himalayas.
I had no clue what I would be served or how I am going to make it. But Moxtain made it the best trip by far for me and now what I can do is crave more treks with them.
My first stop was at Gujrani where my homesickness was cured by listening to my trek leader as well as my heart. As the day progressed I grew a sense of gratitude for the unknown. And it's a new thing for a control freak like me. Every progressing day, every step on the trek made me realise how lucky I am to see and witness this.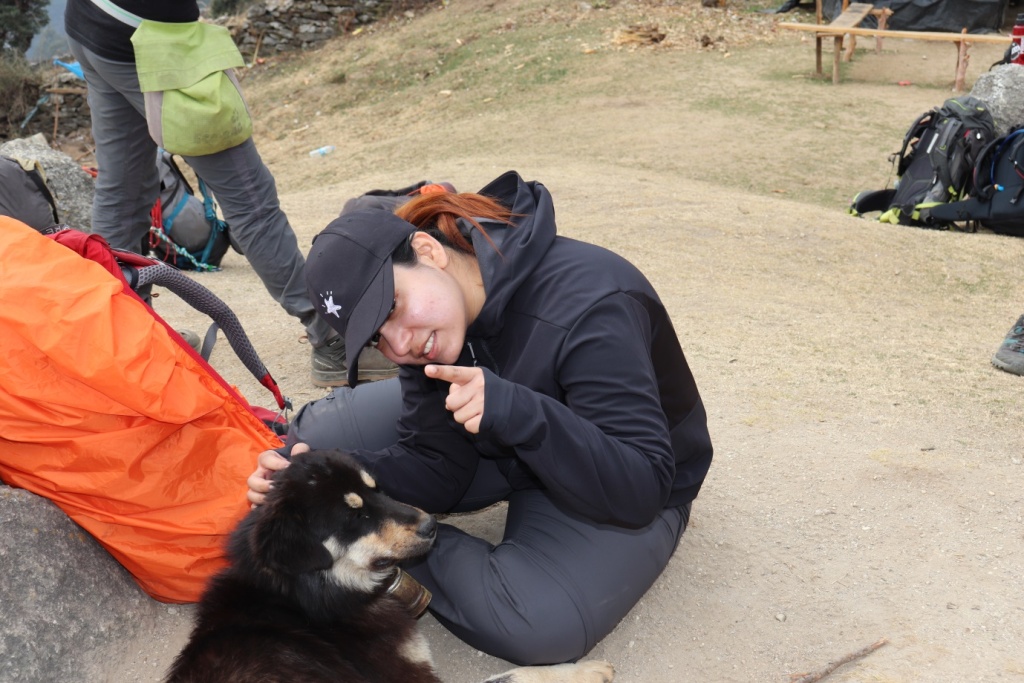 Moxtain has an amazing food menu no matter how high you are. Plus the people who take care of you at every campsite are so warm and welcoming. I was given an extra cup of tea every time I asked because of my addiction to it. Small gestures like giving me a pack of biscuits with chocolate and candies before my summit made me feel like a child and also fathom on the fact that do we ever grow up? Take that thought when you travel next time with Moxtain obviously.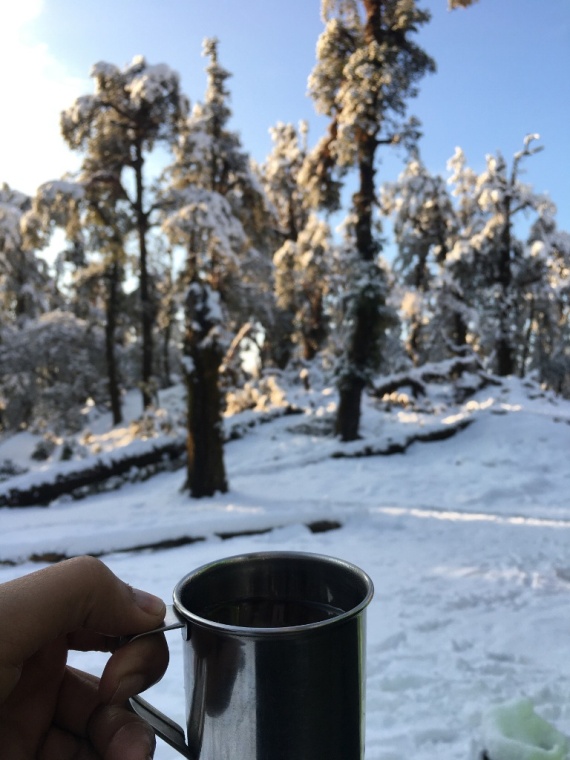 It was snowing when I reached my base camp for my summit and all the other groups cancelled their trek to the summit but guess who didn't – ME. And oh boy will I remember it forever. And all of it was possible only because of my trek leader Hari.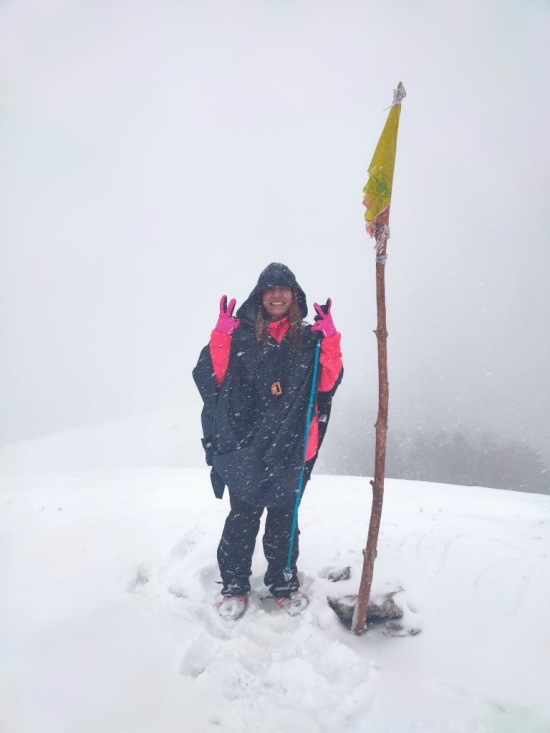 No pictures or videos can do justice to what you see and feel but I still tried capturing a few moments. And I want to thank Moxtain for making it happen and Hari for being just the way he is. Amazing and thoughtful.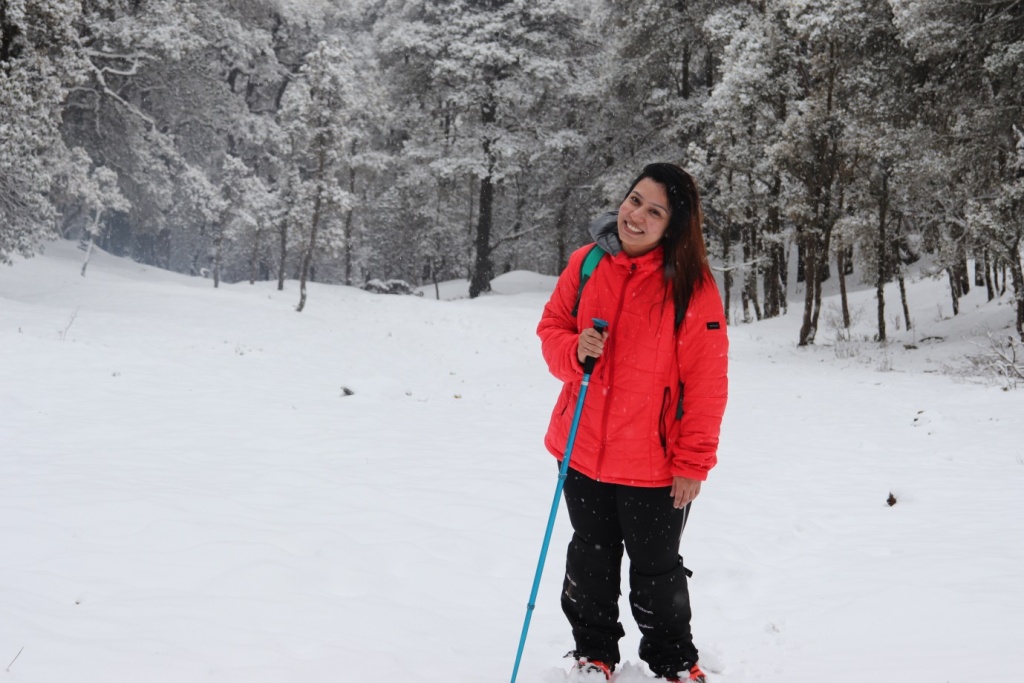 Again Moxtain thank you for making my dream come true and it was super awesome trekking with you. Hoping to do many more with you. My smile says it all.
Since our country is battling corona, please be safe and stay home. May we win this soon.