A natural paradise away from the usual hustle-bustle of the city life and nestled in the Himalayas, the Jalori Pass trek gives you a chance to experience impressive wilderness and savor nature's jewels.
What is the Jalori Pass?
A high mountain pass, the Jalori pass height is at an altitude of 10,282 ft and is a must trip for every adventure lover. One of the most challenging pass to cross in the high Himalayan regions, this pass checks out every tick box for a road trip. A bumpy ride, the way to the top is both challenging and risky. This is the first Indian pass that opens every year that is drivable by vehicles and this pass remains closed in peak winters. What makes this pass what it is, is that it is a nodal point of connecting many high Himalayan valleys including Kullu Valley, Shimla Valley, Tirthan Valley, and Kinnaur Valley.
Where is Jalori Pass?
In Himachal Pradesh, situated 100 km from Kullu district and 5 km away from Shoja is the Jalori Pass. It is the nearest trip from Delhi, around 600kms far the road to the summit is on the NH305.
Quick Facts related to Jalori Pass Himachal Pradesh:
Region: Himachal Pradesh
Trek Altitude: 10,282 ft
Trek Difficulty level: Moderate
Trek Duration: 2 days (Jibhi to Jalori pass)
Distance: 12km
Start point: Jibhi
Endpoint: Jibhi
Duration: Mid-March to December (winters get extreme so it is preferable not to travel here in winters)
Jalori Pass Temperature: Average day temperature varies from 12 to 20 degrees Celsius and average night temperature varies from minus 2 to 6 degrees Celsius.
Nearest Railway station: Kiratpur Sahib (Delhi)
Nearest Airport: Bhuntar Airport (Kullu/Manali)
Nearest ATM: Almost all towns in Tirthan Valley have ATM's.
History related to Jalori Pass: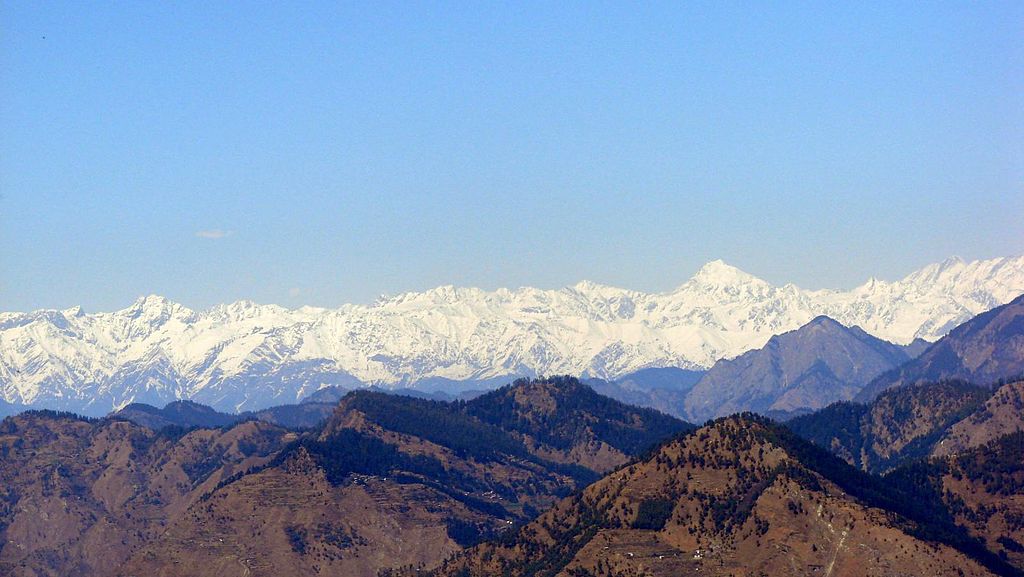 View of Himalayas from Jalori Pass
The Jalori pass trek route is of great historical and special importance. To gain access to the Kullu valley, this pass had been built by the British. The stories of Jalori pass have been rooted deep up in the highlands showing us the history related to Jalori pass. A very important place to visit, the Budhi Naag temple resides beside Serlosar Lake with the Goddess Budhi Nagin or Mother of snakes. Numerous hamlets are found in this area as well and each has its own astounding culture. It is being said that the Pandavas visited here during their exile and the two birds of Budh Nagin protect the lake, keep it clean and safe.
There is one such story rooted deep in traditional history here. It is said that a Brahmin from a nearby village while taking a stroll at Serlosar Lake drowned himself there. It is believed that the residence of Budhi Nagin is Serlosar Lake. The goddess saved the Brahmin's life allowing him to stay at her golden place on a promise that he will not tell about her or this place to anyone else. On his return, he broke the promise eventually leaded to his and curious family demise. It is also said that nobody from the geological study has been successful in precisely measure the depth of the lake. Another belief is that during the exile period, the Pandavas visited this lake and planted rice there. Occasionally, the rice plants can be seen in the lake.
Best time to visit:
April to June:

The Jalori pass weather from April to June goes from pleasantly cold to warm temperatures. After being closed in winter because of heavy snow the trek reopens and you get to see a lot of snow at the sides. These months are great for camping and trekking.

September to October

Post Monsoon is a lot of favored choices. With Monsoons and rains gone, September offers no rain-risk free roads with lush greenery all around. October is slightly good and it gives you the autumn look with the golden orange in trees. Nature is completely live and the weather is very much pleasant, breezy and with clear skies to give you the best view of the high Himalayan mountain ranges.
How to reach the Jalori pass:
Jalori pass is easily accessible and is the nearest to Delhi. The best way to arrive is via vehicle from Shoja village. With the roads rocky, it takes approximately 30 mins to reach. There are two major places which take you to Jalori pass and they are:
Jalori Pass From Mandi:
If you are planning to go by road then the distance between Mandi and Jalori pass is 80km giving you approximately 3-3.5 hours to reach. Cabs and taxis are also easily available from Chandigarh and Mandi to Jalori pass. To reach Mandi from Delhi, one can go via road with cabs and buses. One can also go via train. It takes around 3 hours on the Kiratpur route in the Delhi-Himachal express. After that, Mandi to Jalori pass is a short and fulfilling ride.
Jalori Pass From Shimla:
Jalori pass from Shimla is at a distance of 148 km. Shimla to Jalori pass trek distance is a 5-hour drive. The Jalori pass trek route from Shimla can be done in the form of a circuit. One can enter via Shimla and exit via Jalori pass or vice versa. Both way, the time, distance, and scenic beauty would be the same. You can travel via your own vehicle or also through taxis, cabs or buses. After reaching Delhi, one can drive towards Chandigarh, and right before reaching Chandigarh turn towards the Himalayan Expressway and reach Shimla. And then, Shimla to Jalori pass via road is 5 hours making it the best option to travel.
Jalori Pass trek route:
Reach Jibhi- trek to Jalori pass
Jibhi can be your starting base camp and the distance between Jibhi to Jalori pass is 12km giving you 40mins to reach either by bus, cab, car, auto, bikes, or any favored road transport vehicle available. Once going towards Jalori pass there will a drop in temperature when compared to Jibhi. While on your trek there, you will come across mini hamlets that will be dotting the trail with their unique tradition. You will also see some of the rarest species of flora and fauna including rare herbs, medicinal plants, and wilderness from Jibhi to Jalori pass. There is also a Jalori pass temple called Jalori Mata's temple which you can visit once reaching the Jalori pass. After enjoying the snow at sides, the views, and an adventurous trek you can return back.
Note:Two different treks are/can be done further from Jalori Pass:
1. Jalori Pass to Serolsar trek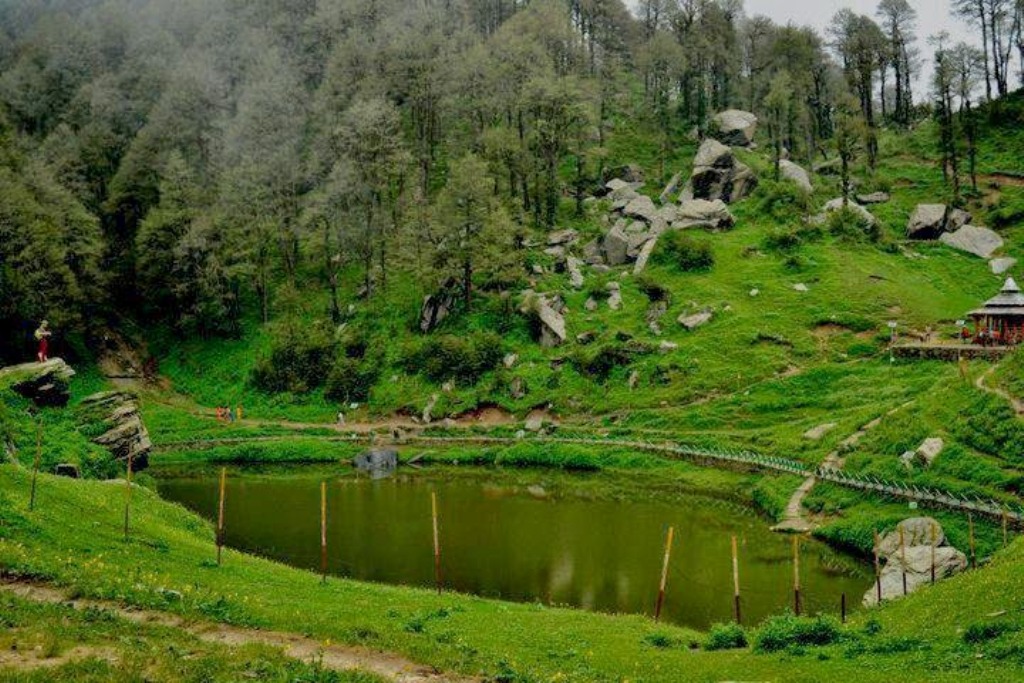 An astounding lake right in the middle of the dense forests of Kullu, this trek is around 1.5 hours from Jalori pass. From Tirthan Valley, this trip can be easily done via road. The beginning of these roads is drivable but then the tracks get narrowed and it goes down through a beautiful forest filled with golden oak trees. It then gently shifts upwards towards one of the most stunning lakes with several camping options around the lake. The 5km trek is an enjoyable ride with dense forests surrounding you.
One can stay the night here; Almost around 3,100 meters about sea level, this high altitude lake is known for the dense forests around the pass under the starlit sky. The water of this lake is believed to have medicinal qualities. On the bottom of this Serolsar lake Jalori pass is the Budha Nagini temple.
The next morning, wake up in the middle of fresh nature and sounds of birds chirping and water of Serolsar lake Jalori pass. After refreshing up and enjoying the scenery you can trek back to Jalori.
(or)
2. Jalori to Raghupuragarh fort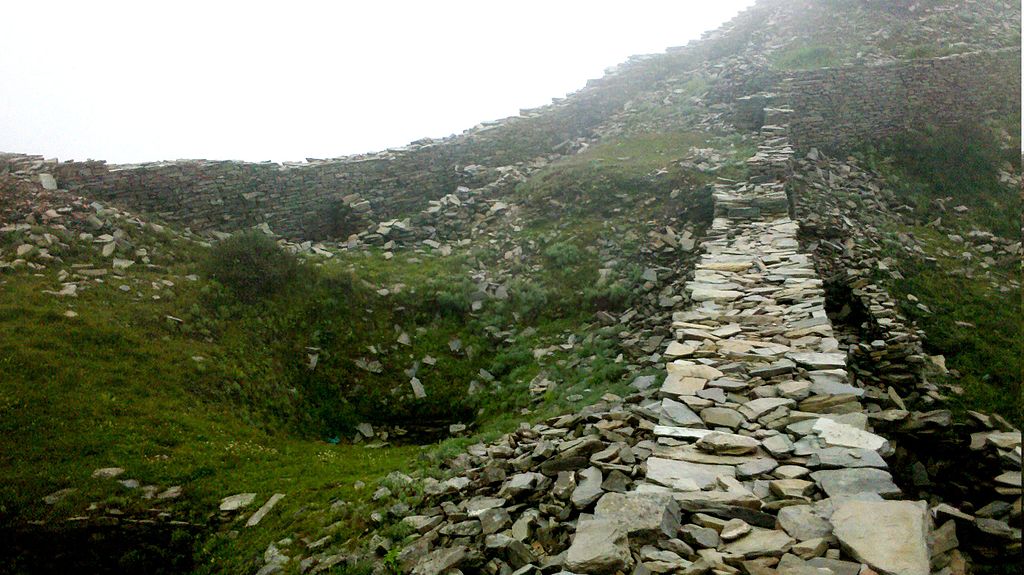 Ruined walls of Raghupur Fort
A 3km climb from Jalori pass is the Raghupurgarh fort, Jalori. This is almost like a self-do trek because of the less distance, making it be like just following breadcrumbs. Once you reach the fort, what will amaze you the most of the 360-degree view of the entire pass. With several sheep grazing the lush green fields and a fort which gives you the best panoramic view of the trek, this is the shortest and worthiest day. You can also visit the remote Sajwar village and experience their culture. You can stay the night here under star-filled skies and city lights of the entire 360-degree view of the trek.
Waking up the next morning, the sunrise here is a view not to miss. You can walk around the meadows and look at the views at stretch in the day. You have the entire day to yourself for enjoying some fun activities and lazing around with an amazing view. After the day end here, you can return back.
Jalori to Manali
From here, your main treks of Jalori pass would be over. You can visit places around Jalori pass or return back to Manali. Manali from Jaori pass would be at a distance of 112km approximately. It will be a 3-hour drive so after having some rest at your stay place in Manali one can go around and explore Manali especially the Mall road to take back souvenirs home. Optionally, you can also go for treks in Manali from Jalori pass.
Things to do around Jalori pass trek: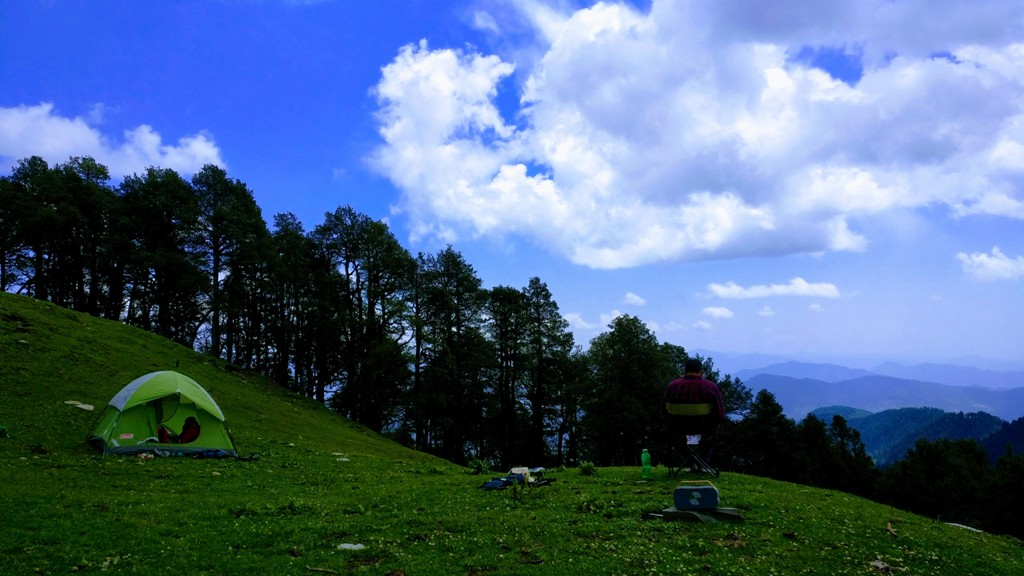 Tirthan Valley along with the Great Himalayan National Park:
If you are looking for a place away from the crowd and a relaxing retreat then you can come across Jalori pass Tirthan Valley. This valley is also a gateway to the Great Himalayan National Park and provides various opportunities that include fishing, camping, trekking, and photography. Summers also open up a lot more activities including boating, paragliding, and horse-riding, and camping. This valley is also rich in the alpine groove, deciduous forests, fresh nature lush greenery, and rare sights of flora and fauna. This stunning river originates itself from the glacial springs of Hanskund, a snow-laden peak at the Great Himalayan National park at Jalori pass Tirthan valley.
The great Himalayan National Park is located in Kullu and has such a vibrance that no tourist should miss. With exotic species of flora and fauna with a stunning backdrop of snow-capped mountains, this park has at least 3925 species of flora and fauna awaiting you.
Shringa Rishi Temple:
It is believed in the local cultures and traditions that this place is what keeps them protected. Located in Banjar Valley, the architectural designs of this Jalori pass temple is extraordinary as a lot of devotion and creativity was put behind this. Enjoying nature at its best, there is a lake here that lies in the middle of the Jalori pass forest making this place worth visiting.
Chehni Kothi:
A little trekking ahead of the temple, you will be greeted with Chehni Kothi. At a height of 45mts, the towers around this place once used to serve as a fort. A lot of towering temples from Kullu reside here and looking around here is like having a glance at the historical and rich tradition of Kullu.
Chhoi Waterfall
A short trek of 3km at Tirthan Valley, to reach this waterfall you start from Nagini village and reach in about an hour. Amid the splendid greenery of the Himalayas, this waterfall is a very nature-oriented trek taking you right in the middle of mountaineering trails and calming hues.