Mistakes You Need To Avoid For A Pleasant Himalayan Trek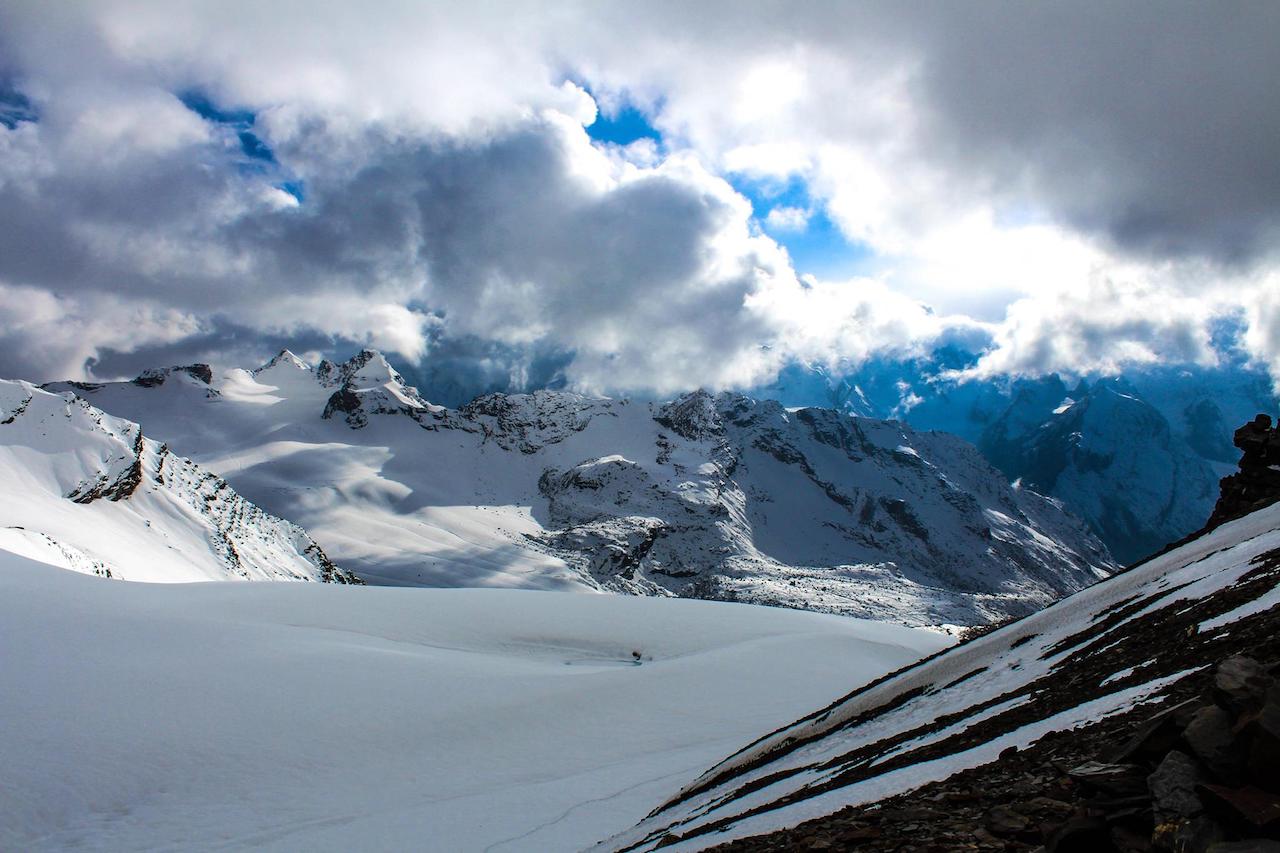 Trekking in the Himalayas is an experience which can be an addiction! All the first-time trekkers going to set out on their first journey tends to fight stresses while controlling the euphoric expectancy from the Great Big Adventure!
While the inspirations of trekking often exclude testing ones physical strengths and endurance limits, the involvement in itself is a great deal more. The emotional, psychological, and physical power you gather is indefinable. What will confuse you as a first-time trekker is the development of your point of view along with both the major and minor mistakes you tend to make. So tie your laces, and let us get set with handling the literal mountain!
Planning for your trek should be your priority. Thanks to your early preparation, you won't be excessively worn out and instead appreciate the trek to the fullest. The main mantra to pursue when packing is not to over-burden your backpack with trivial things which will make your backpack heavier.
In this blog, the mistakes the first-time trekkers make are to be discussed. These are those mistakes we all have made, and when we think back, we have a laughter riot! They are, likewise, the mistakes we will never replicate. I hope from this blog, the individuals who have not yet begun trekking will gain some positive notions. So, let us get started!
1. Carrying too many garments is big NO-NO
New shirts, pants, comfortable layers, towels, socks, underpants, sound common? Most first-timers begin their Himalayan trek by packing for 'What If' state of affairs.
They think several ideas crop into their mind, like 'it gets wet in the sudden downpours,' 'if their jeans turn messy, a second pair should be handy,' Or 'clothes required when they get down amidst the urban locale!'
Gradually yet clearly, their half-empty rucksacks start getting heavy and thus gets flooded with the flood with surplus garments. Furthermore, they unnecessarily drag these rucksacks all through the trek. Or even worse, they offload them en-route!
Instead:
Always carry fewer garments than you require. You will be surprised at how less you can manage.
Carry only a couple of shirts/t-shirts apart from the one you are wearing. For your lowers/pants, carry only a single piece. You can manage with only one!
From my experience, save yourself from the torment of wearing the same clothes at camps and keeping in mind that trekking. While trekking our body sweats and at camps you are resting, in the event that you keep on wearing the same sweat-soaked clothes, the perspiration which is really water will contact your body and will be more than enough to get you cold
2. Carrying improper wear
I have seen individuals trekking in jeans! They have this notion that jeans being of thick material, might help them in keeping warm. They can't be all the more off-base, can they? Jeans are the most uncomfortable clothes on a trek. They are tight, heavy to carry/wear, and too challenging to get in and out. Furthermore, if they get wet, they will never dry on the trek. They are the foremost no-no!
I have also observed trekkers carry a thick leather coat, having this notion that this being of leather, will keep them warm! Besides, improper accessories like a muffler, woolens, and mittens also take the extra space.
Instead:
Religiously carry layers! Regardless of what others tell. Carry a couple of coats, depending on which month you are trekking. It is your body warmth that keeps you warm when you wear layers. They trap your body heat and do not give it a chance to getaway.
It is similar to sleeping bags. Regardless of them stating that they can withstand - 10 degrees, you cannot rest in a shirt! Despite everything, you will require two or three layers to trap your body heat. So do not pass by the numbers, pass by what is practical.
3. Keeping trekking pole at bay!
Most trekkers skip the concept of using a trekking pole. I do not have the foggiest idea that whether it is the ego which allows them not to use the trekking pole or their mindset as the same is lone for the oldies! But, on a serious note, this train of thought is outlandish!
Instead:
Do make use of a trekking pole. Also, use it accurately. It keeps up your steadiness and uniformity. I cannot recall how frequently I have broken a fall with a trekking pole. And keeping in mind when descending, a trekking pole acts like a magic wand. It keeps your uniformity (which is particularly pivotal during a descent). However, it additionally spares your knees and toes from feeling that unbearable "moving-down-pain."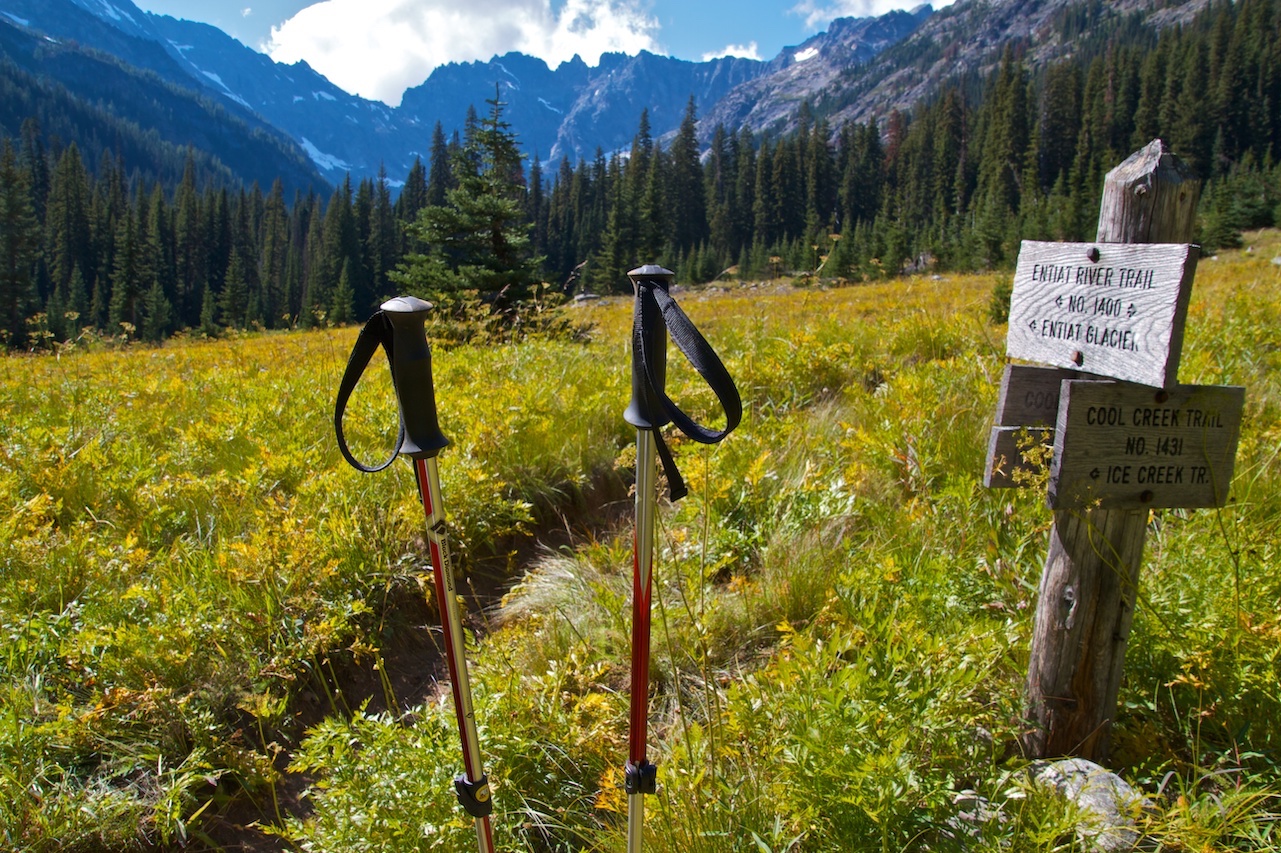 Likewise, it saves a lot of energy of yours by going about as your third leg. On a Himalayan trek, if I happen to be able to spare 5% of my power, I would thank my stars. A trekking pole can save you practically 40% energy. That is the contrast between a trek that you cherish and a trek you despise.
So, leave lone the 'ego' at one corner. Take a trekking pole instead.
4. Stuffing enough toiletries, as if there is no end!
I have witnessed trekkers carry cleanser, conditioner, face wash, sunscreen, lotion, face cream, antiperspirant, perfumes, toothbrush, toothpaste and I am continually chuckling, as I too have passed this phase, thus committing similar errors. That is so much of wasted space and wasted load in a rucksack!
Instead:
Get the smallest bottle that is used for medicines. Press some liquid cleanser in it from home. This is sufficient cleanser to last you the whole trek. Next, get a toothbrush. Try not to purchase toothpaste. Some adequate trekkers will have toothpaste. Approach them to press a bit for you. Still, if you feel uncomfortable, at that point get one of those minor toothpaste tubes.
Next, get a little container of sunscreen. This will act as your lotion, face cream, lip balm, and the whole shebang! If you need to smell decent, a little roll-on antiperspirant does the wonders!
For medications, do not carry strips of 10 of anything. Four tablets are what you require (aside from Diamox). Your crisis-time medicines must fit in a matchbox. Think that way.
5. Wrong Rucksack
When first-time trekkers purchase rucksacks, they tend to get carried away with what the sales guy explains to them. They do not go into deep research work involved themselves before going to the store. Hence, they are the ideal stooges carrying latest model rucksacks, but unfortunately representing a potato sack! They are nothing less than a nightmare on these high altitude treks.
So they end up conveying rucksacks that are maybe the most recent model, yet truly not all that good for trekking. A great deal of these knapsacks is practically potato sacks. They're a bad dream on high elevation treks.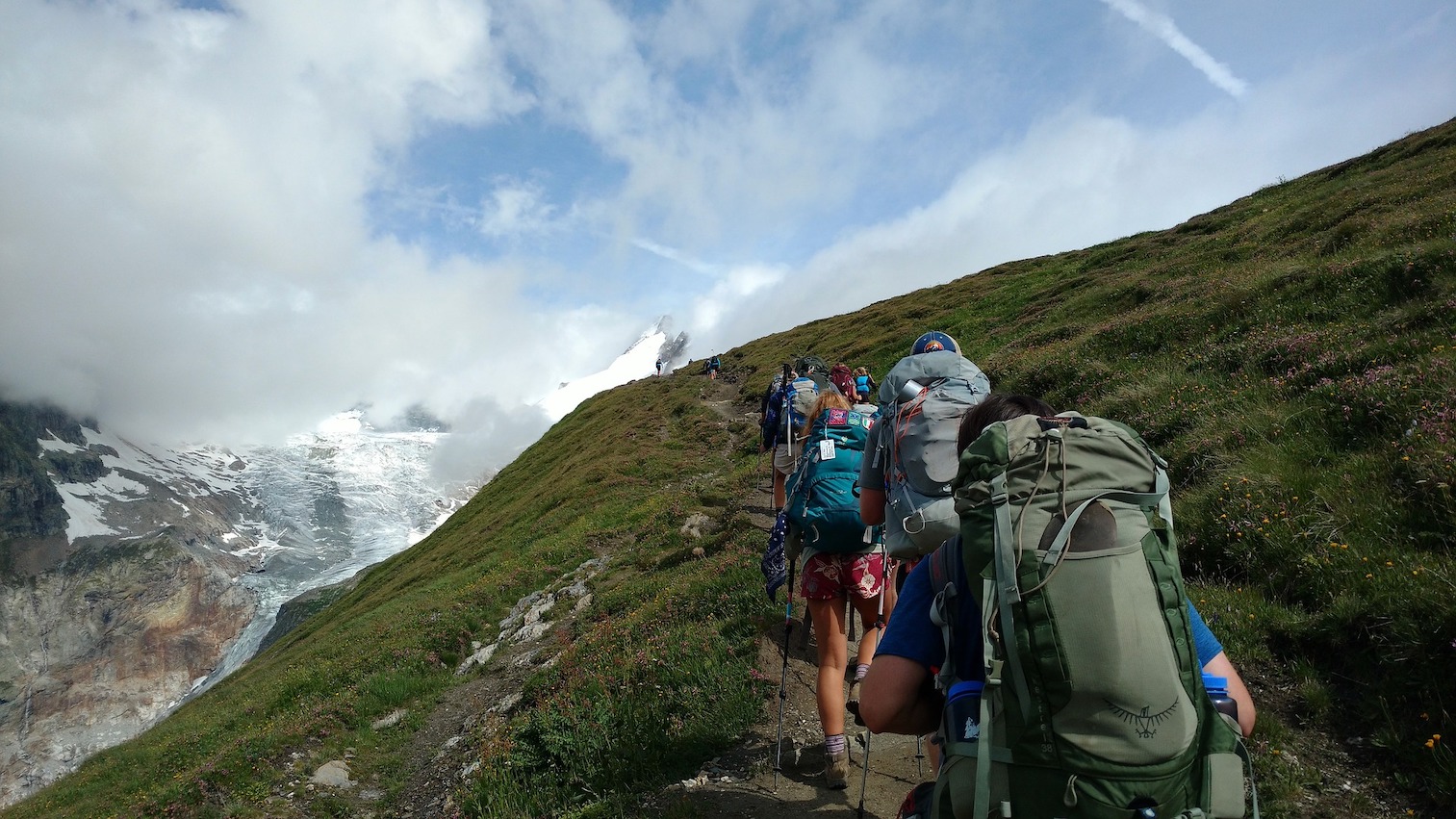 Instead:
Before purchasing, try to gain knowledge about a decent yet useful rucksack. The same should be enabled with an internal frame, short while never losing its shape when stuffed with your trekking gears. All the required straps should be present in that particular rucksack.
6. Not on the right pace
Ever heard of the old hare and tortoise story? At all times, try to be the tortoise!
On a frequent note, I have witnessed this that on the initial day of the trek, it is just an 'Ego-hassle' going on! Yes, that's true. Most of the trekkers (first-timers mainly) need to be viewed as fit as a fiddle. They begin their trek a lot quicker than they should. Thus their energy gradually fizzles out, and once they are done, they fail to enjoy the rest of the trek.
Instead:
Begin your trek on a very moderate pace. I mean shockingly moderate. Make scaled-down step while ascending. Try not to give your breath a chance to rise above normal. If you maintain this pace till the final day, you will have a good and satiating experience of the whole trekking expedition!
7. Too much of underestimation
And this one takes away the most significant slice of cake! Never a trek should be underestimated, and this issue, in particular, exists amid the first-timers! They tend to cherry-pick a simple, easy Himalayan trek, and in against gets tricked by the 'easy' tag, that is related to the name.
Instead:
Anticipate that your Himalayan trek should be challenging and act in accordance. Indeed, even the most effortless of Himalayan treks or the 'easy' ones is difficult! It is merely that they are 'easy' in contrast with the expedition level treks. It is the Himalayas we are discussing and the high altitude. It is the vast mountains. It is the most erratic weather. Besides, it is also several kilometers of challenging, uphill climbing!
8. Trekking-Shoes
A majority of individuals make the mistake of wearing a sports shoe while trekking, thinking that will not make much of a difference. Trekking-shoes will not only be providing you with thorough comfort and support but also protect your feet from getting blisters and turning cold in low temperatures and rain. It is essential to wear comfortable, yet hard-soled shoes for the first-timers.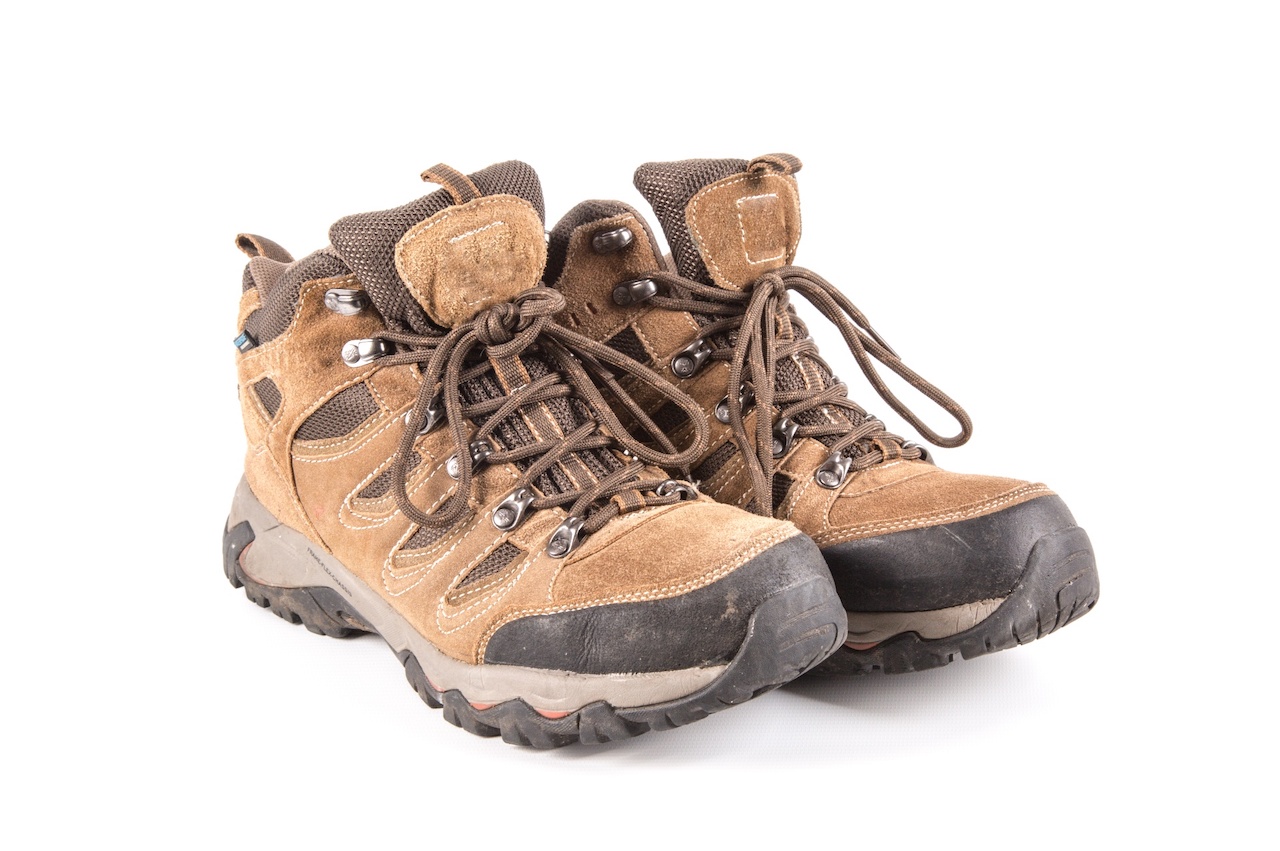 Instead:
Never purchase brand-new shoes just before the trek. Always wear thick socks while buying the trekking shoes, guarantee you're wearing thick socks, and the shoes should fit you comfortably. Try to break-in the shoes by wearing a couple of times before trekking, or else you will become a victim of shoe-bites (in cold weather, they tend to hurt you more, and takes time to heal). The best ones are those keeping your ankles stable, required for river-crossing and ascending/descending the slopes.
9. Essential medications
A basic medical-kit is necessary when you are unaware of the weather in the mountains. As we all know, 'always hope for the best, but prepare for the worst,' it is better to keep necessary medications handy, but not use them apart from dire necessity.
Instead:
Precautionary medicines are always to be carried for 'Acute Mountain Sickness,' which will aid you in acclimatizing on the trek. Never forget to consult a good physician for the necessary medicines that are to be carried during the expedition. Moreover, this goes without saying, your water intake should be more, which will assist you in acclimatization.
Various other
A pocket-knife, flashlight with additional batteries, waterproof matches/lighter, some navigating instruments (particularly in case you are heading towards the forested areas), biodegradable bathroom tissue! In conclusion, remember to carry the essential permit papers and ID cards and some money.
Apprise family concerning your trekking schedule before you head out and always make sure that they are mindful of absence of connectivity. It is usual for the friends and family to stress when you are nowhere to be found and are not reachable, so ensure that you make them feel comfortable with your experiences. It is good to be an adventurous-soul, but then you should not pointlessly cause inconvenience to your friends and family. They will stress anyhow, but at the same time, the least you can do is ease their stress a bit!
You're following steps:
Attempting to experience a 100% smooth expedition is not what a trek is all about. Trekking makes you fall into awkward situations and certainly puts you out of your comfort zone. While planning for it is significant, it is not to zero-out the chance-encounters, as there is no foolproof of nature.
So, while the above-discussed mistakes and tips may enable you to minimize the regular issues, it is essential to consider things on a lighter note and proceed to the next moment as quickly as possible. Accept things and be available to handle situations you may somehow not confront immediately!