Trekking is a great way to explore the world. Whether you are looking for a challenging adventure or an easy trip, this post will help you plan the perfect trek right from your home. You explore everything from when to go trekking, to what to pack, to choosing a destination that suits your needs.
Comparison between Pin Parvati and Pin Bhaba Pass
Both of these treks are located in the same state, which makes them twin sisters, but the Pin Bhaba trek is easier than Pin Parvati Pass Trek.
On the basis of Height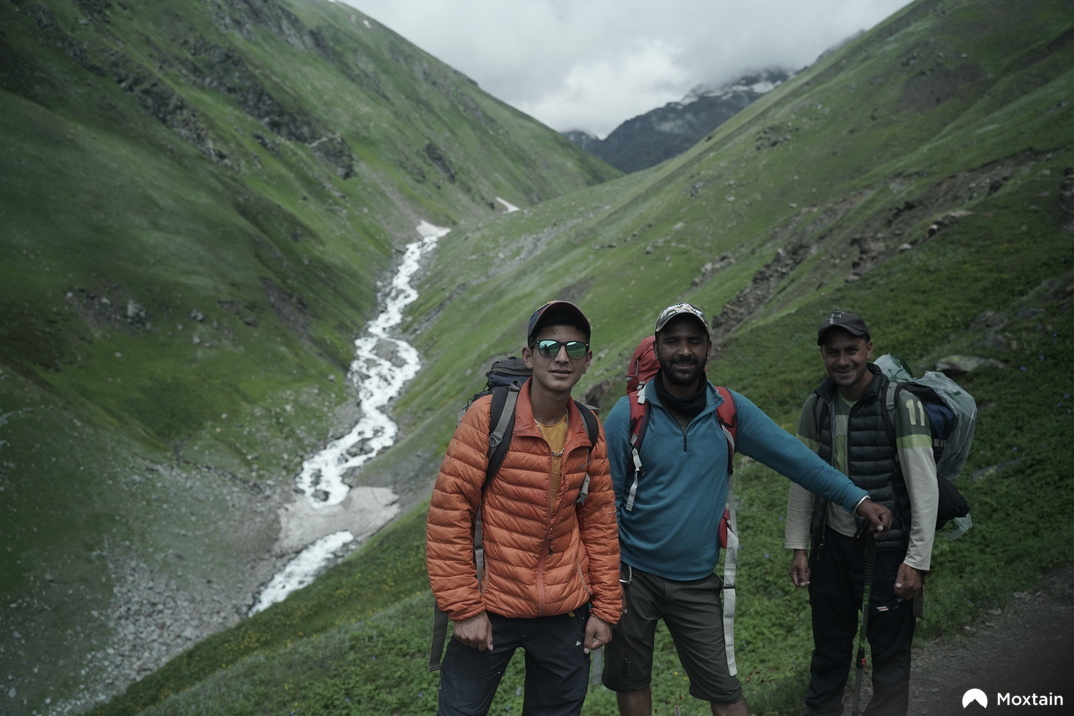 Pin Parvati pass Trek is higher than Pin Bhaba pass trek with rocky terrains all over. Sometimes trekkers choose Pin Parvati Trek because of their high altitude but there were many risks associated with it. The slope of the mountains is more dangerous than the Pin Bhaba pass. There are reports of many trekkers' death for going to the pin Parvati pass.
Level of difficulty
When there is a comparison between Pin Parvati Pass Trek and Pin Bhaba Pass Trek then the former one takes a longer time to complete. The journey of the Pin Parvati trek is more difficult and trekkers undergo long tiring walks each day. Pin Bhaba Pass is more relaxing where trekkers can take a rest in between walks. This trek takes 6-7 days to reach the mountaintop by walking 7 hours per day. From the angle of visitors, Pin Parvati pass Trek is located at a higher altitude, which takes longer days to complete. Pin Parvati trek takes more than 9 days to complete excluding driving hours.
Risks: Is Pin Parvati trek dangerous?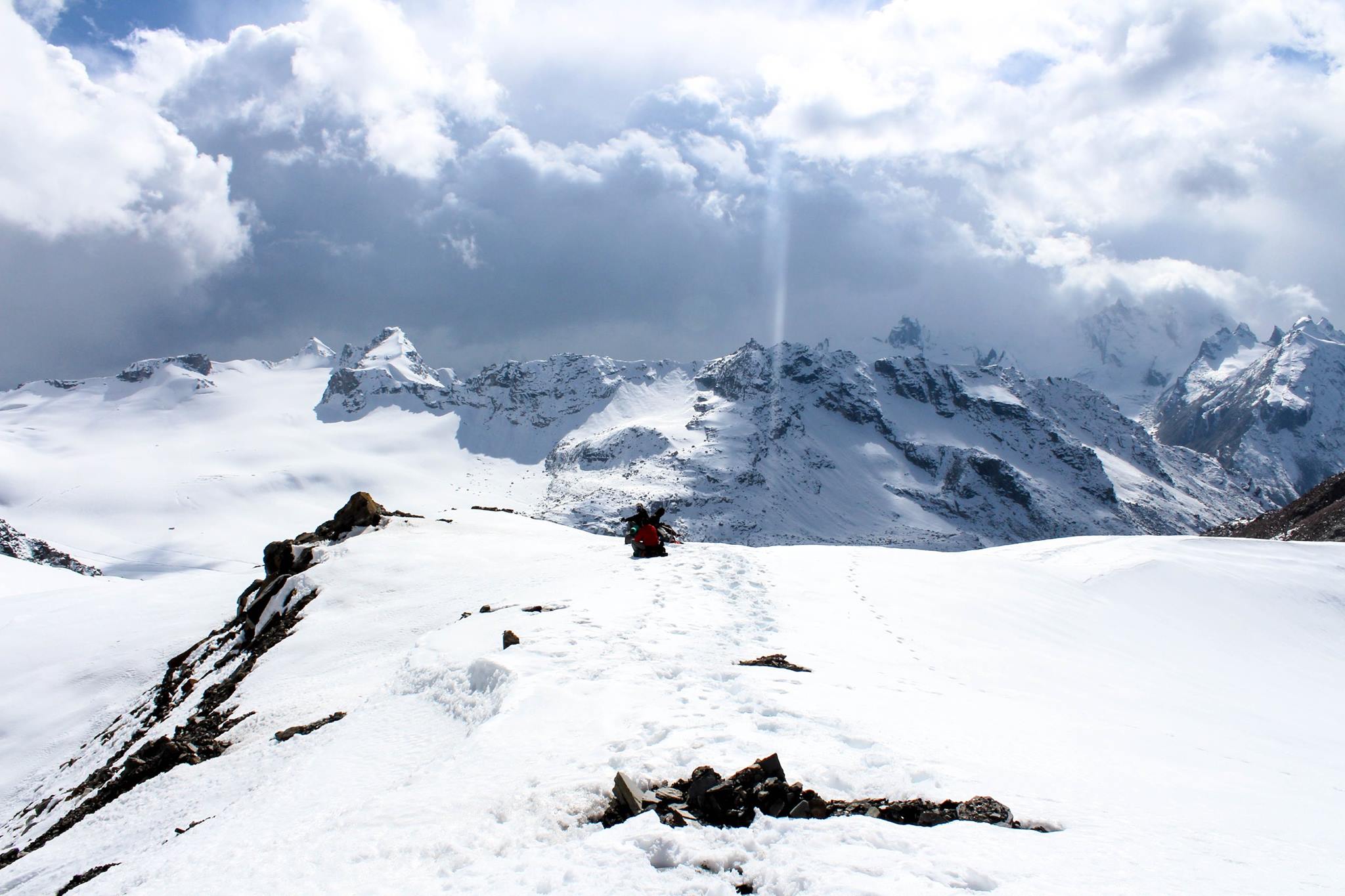 Pin Parvati pass trek is associated with rocky mountain terrains and is prone to landslides. Pin Bhaba pass is situated in a much familiar area where trekkers get food and accommodation facilities easily. The area near Pin River is sloppy where people can fall directly from the cliff. Trekkers need to remain alert because of the overflowing river down the bridge. Pin Bhaba Pass on the other hand is located at a much lower altitude than the Pin Parvati trek. Here you will get snow, sloppy mountains, stony terrains but this is easier to overcome.
Also Check: Treks In Spiti Valley
Landscape
Both the Bhaba valley trek and Pin Parvati trek have magnificent views of snow-capped Himalayan ranges. They start from different places individually and end in a remote village. Pir Parvati pass is inclined towards the deserted valley of Spiti and Pin Bhaba Pass has lush green forests of Kinnaur.
Impenetrable forests
Pin Bhaba pass is full of trees and alpine forests throughout the trekking route. There is a Bhaba River that runs through the impeccable valleys of Kinnaur. The river portrays a beautiful curve along the mountain pass. Pin Parvati pass trek lacks grasslands and forests. It is full of landslides, rocky terrains, high mountain slopes, and rough weather. The major attraction of the Pin Parvati Pass trek is the hot spring of Parvati Kund to which trekkers are drawn. The inner hills of Spiti valleys make everyone awestruck.
Snowfall: Best time to visit
The best time to visit the Pin Bhaba pass is between July to September or between October. This time you will get extraordinary weather with less amount of snow. Trekkers face a lot of problems walking in a heavy amount of snow. Pin Parvati has plenty of snow compared to pin Bhaba. The best time to visit the former one is the summer months because Spiti valley is prone to landslides. As pin Parvati trek is trickier compared to the Bhaba valley trek it is better to avoid monsoon months. It only takes one wrong step for being dead.
Valleys covered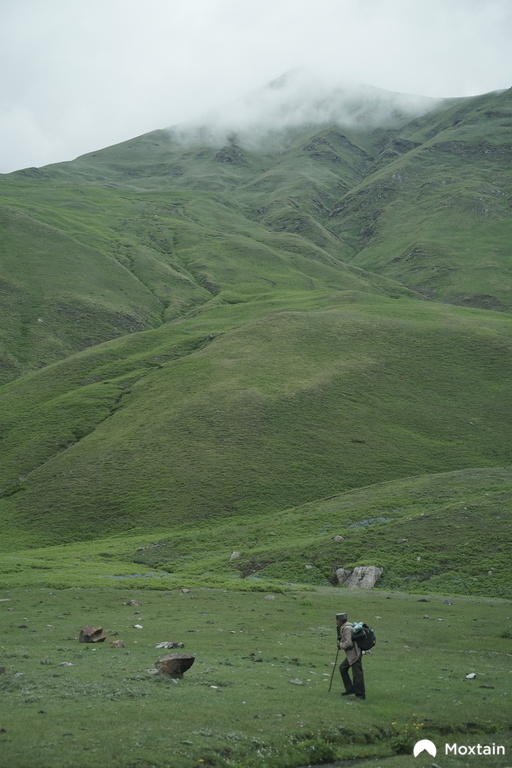 Pin Bhaba has spectacular wide valleys of Kinnaur covered with apple trees and mountain flowers. Odi thatch is an area in pin Parvati valley that is covered with a variety of flowers. Trekkers can settle camp in this plain area away from rocky terrains. You will find bushes all around the mountains covered in snow during winters. It continues till barshaini where kheer Ganga portrays a dense forest in between.
Pin Parvati and pin Bhaba treks are located in crossover trek regions of two mountains. Spiti is a dream destination for many trekkers where the great Himalayan astounds you. You will get the splendid combination of lush green valleys with snow-capped mountains and stony terrains. However, the route has many life-threatening difficulties. Challenges will stop you in every step so it is better to take precautions beforehand. Among these, most people because of its altitude and easy trekking route choose pin Bhaba. Kinnaur experiences fewer landslides and snowfall compared to Spiti. Pin Bhaba trek will make your heart desires fulfill with the pacifying view and thrilling journey.
PIN BHABA PASS Vs PIN PARVATI PASS
Trek Details
Pin Bhaba Pass
Pin Parvati Pass
Duration
7D/6N
11D/10N
Altitude
16125 ft
17457ft
Base
Kafnu
Kaza
Trek Distance
51 km
110km
Start Point
Shimla
Kullu
End Point
Manali
Manali
Best Time
May to August
July to August
Trek Type
Crossover/ pass trek
Crossover/ pass trek
Scenic Spots

Kullu
Kara
Mulling
Phutsirang

Kasol-Kheerganga
Manikaran
Mantalai lake
Spiti valley
Parvati Kund

Temperature
0 degree to 18 degree
-4 degree to 16 degree
Difficulty Level
Moderate
Very Difficult
Trek Cost
18,500 INR
35,000 INR
Booking Links
Pin Bhaba Pass
Pin Parvati Pass
About Pin Bhaba Pass Trek
The Pin Bhaba Pass Trek is at the center of the adjoining lavish Bhaba valley trek of Kinnaur to the exotic pin Valley of Spiti. The pass is located at an altitude of 4915m from where you can get a spectacular view of the valley. Trekkers enjoy a magnificent view of the Hanging prayer flags and snow-capped mountains on the opposite in the freezing temperature of pin Bhaba pass. This trekking route has been popular for decades for its charming Himalayan ranges. Pin Bhaba pass is the most considerable path-crossing trek in the entire country among other routes. Trekkers witness the dry, deserted valleys of Spiti and the spontaneous fauna of Bhaba valley. The astonishing beauty of both the valleys leaves the visitors awestruck. Grasslands and forests of mulling serve breath-taking views in the trekking route. Small rivers flowing through the forest make it look pacifying.
Pin Bhaba Pass Altitude
Pin Bhaba pass trek starts from Kafnu located at 2400 m in the middle of Kinnaur valley. This road reaches up to the pin Bhaba pass in 4915m or 16015 feet and subsides in the opposite village of Spiti. You will get the opportunity of living in a different range of altitudes in one week. The whole path of trekking takes you through the impenetrable forests of Kinnaur and the vast landscapes of Spiti. Enjoy the most fascinating trek ever!
Pin Bhaba Pass Trek Route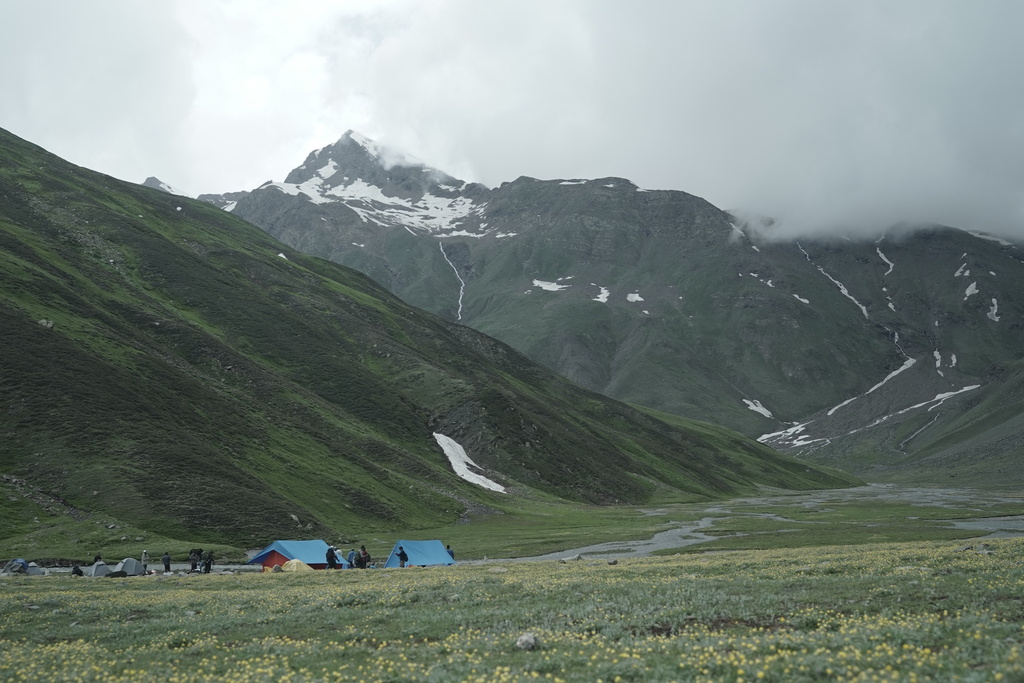 The base camp of the pin Bhaba trek is enriched with pretty meadows of Kara. It does not let you take off your eyes. Do not forget to carry a camera for taking amazing shots. The river of phutsirang looks ravishing running through the valleys. There is a delta beside the river that is rare to find. This is the best spot for camping on the trekking route. The whole trail of pin Bhaba pass trek throws exquisite natural views to visitors.
Pin Bhaba pass trek consists of a panorama view of adjacent Spiti and Kinnaur valleys where the scenario changes frequently. This trek is quite difficult and is visited by experienced people. The majority of the trekking route is covered by walking. Guesthouses are available near the base camps. Trekkers can also live inside tents on the top of valleys. Every person has to carry an original photo ID card. The pin Bhaba pass is astonishing as it runs through the Himalayan valleys.
Pin Bhaba Pass Duration
The duration of the pin Bhaba pass trek continues for about 7days including driving from base camp and other activities. It takes time to drive through the Himalayas ' rocky terrain. The splendid view of pin Bhaba pass joins with the lush greenery of Kinnaur.
Trek Distance of Bhaba pass
The Pin Bhaba trek is situated 200kms away from the main city of Shimla. The average distance of the pin Bhaba pass trek is 51 km away from Kafnu in Kinnaur village. As it gradually descends to the mudh village of Spiti, you will cover the whole trekking route. Take necessary preparation before starting the trekking journey. You need to cover a lot of distance by walking for a straight couple of days. On the last day of trekking, there is a walking distance of about 17kms from the top.
Best time to visit Pin Bhaba Pass Trek
The best time for the pin Bhaba pass is May to September end. Due to peak altitude, most of the regions remain covered in snow. Visitors mainly start trekking in the summer months when the weather remains clear and free of landslides. As most of the area of the pass lies in the rain Shadow area, months of monsoon are considered as the second-best time.
About Pin Parvati Pass Trek
The Pin Parvati Pass is a thrilling and exciting trekking route in the Spiti Valley Himachal Pradesh. The trekkers can enjoy the beauty, danger, and loads of adventure on the way. The pass is located among the ravishing Parvati Valley in the region of Spiti. The rich flora and fauna leave your eye fascinating through the cold deserted region of Spiti.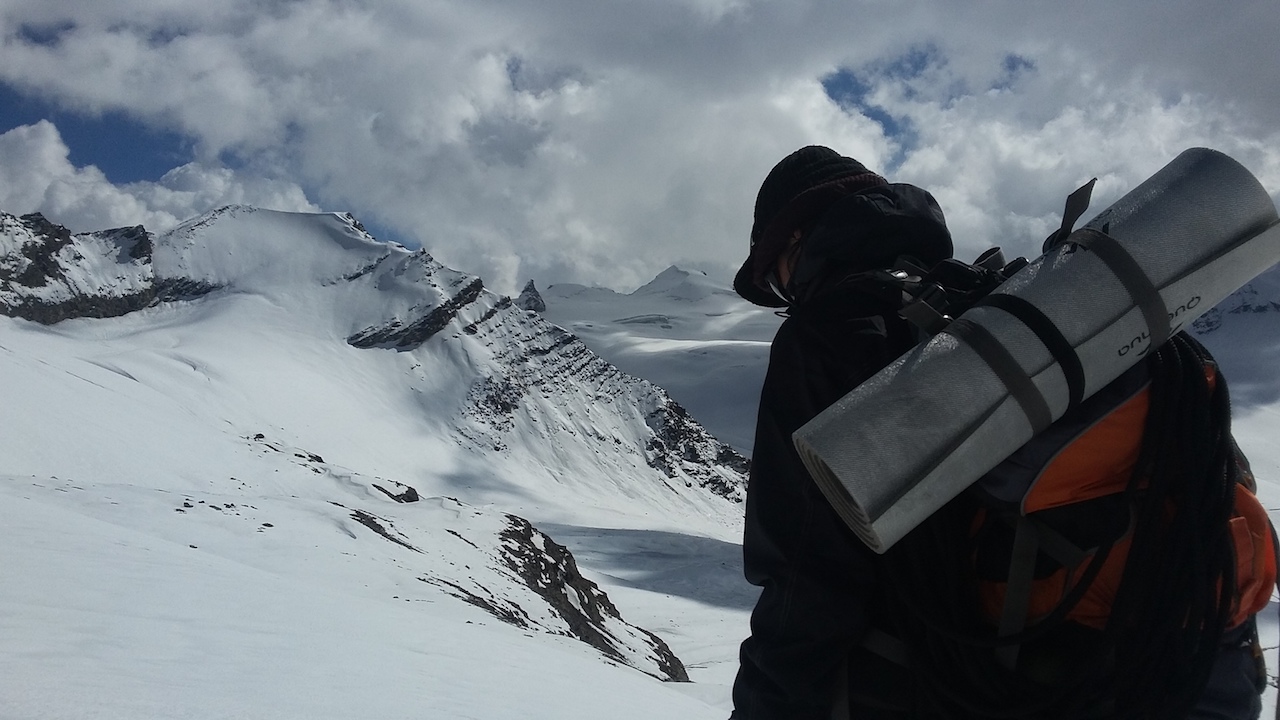 The rich cultural Biodiversity of the Parvati pass trek gives an exotic view of the Trans Himalayan ranges. It also consists of green landscapes and rocket terrain that make the trekking route unique. You can find a hot spring connected with kheer Ganga that serves as a main source of water in the valley pin Parvati is it difficult Trek as well as challenging for the uneven mountain passes.
About Pin Parvati trek
Trekkers get a distinctive experience from this pin Parvati pass Trek running through deep glaciers and deep glaciers and rock-carved mountains. Many People enjoy a warm bath from the hot spring located in Parvati Kund. The trekking route is exhilarating for seasonal visitors that connect Kullu and Spiti. During the monsoon months, the region looks electrifying because of the green forest and snow-capped mountains.
The full region is covered with rugged terrain and the Rocky Mountains are the main attraction of the place. Agencies have stopped taking people to this extremely high root because regardless of the safety precautions people remain in danger. There are frequent landslides and dangerous river Crossings that can take people's life at any moment. It takes only one slip from The Rocky terrains to die.
Altitude of Pin Parvati Pass
Pin Parvati pass Trek is located at an altitude of 17457 feet from sea level. It is 3 km high from the main city of Manali where the base camp is settled. Different transports are available from here to reach vashisht. Manali is a popular region that is well connected with the Highways and Airways from Chandigarh and Delhi.
Best time for pin Parvati trek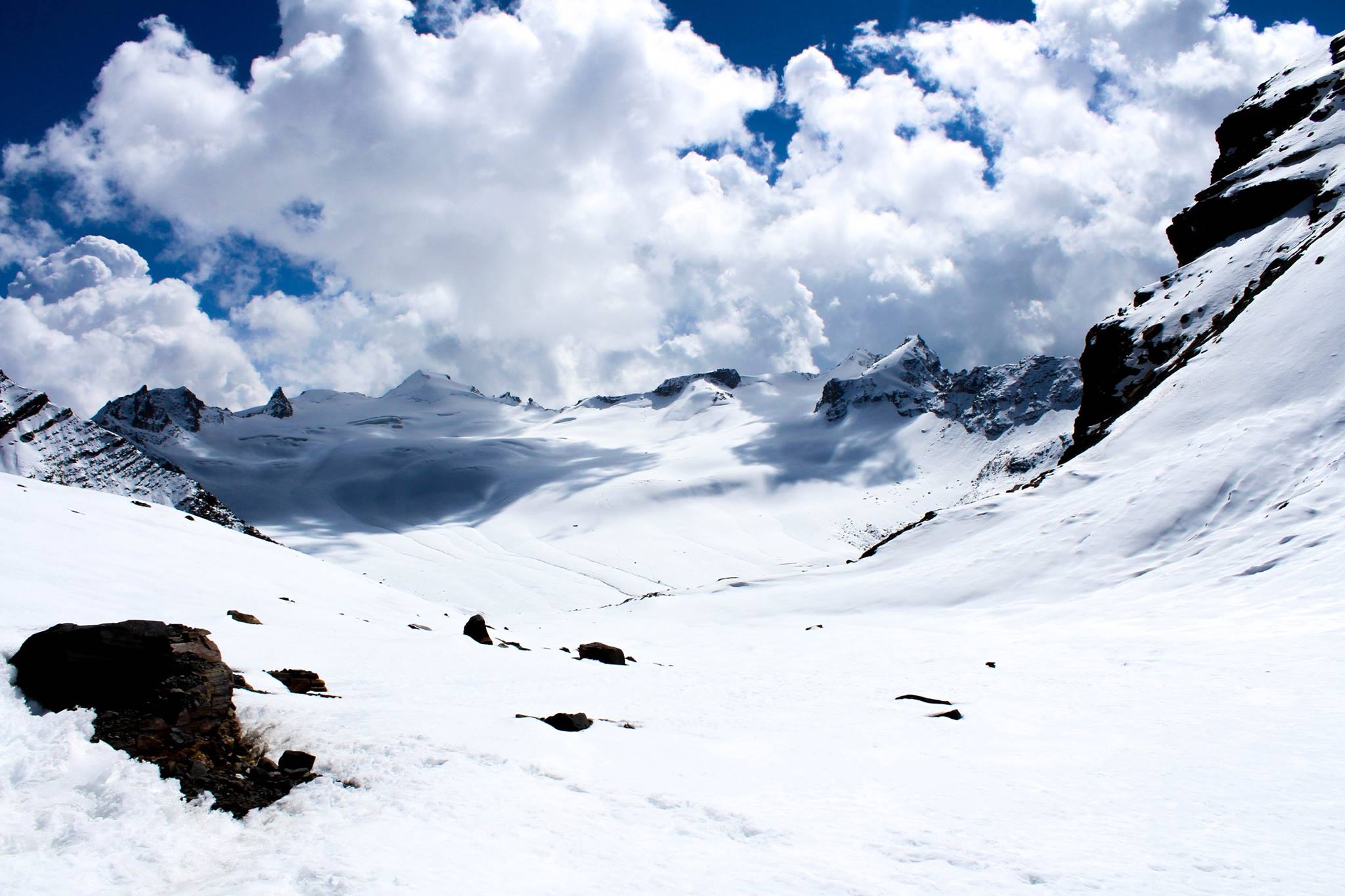 As the whole Pin Parvati pass Trek route is full of danger and uneven mountain slopes, it is best for the trekkers to visit in the summer months from the middle of June to the first week of October. After November, the area gets extremely cold and freezing. The trekkers can't complete the route safely in the middle of the snow.
Pin Parvati trek Duration
You can find the glamorous Himalayas in the Parvati pass trek, which continues for at least 11 days. It is a long tiring journey walking through the alluring alpine forests. On the first day, you need to drive for 45 minutes and walk for 3-4 hours from Manali to kheer Ganga.
Pin Parvati Trek distance
The total trekking distance is 110 km from rumsu base camp in Manali until Kaza in Spiti valley. You need to walk at least 13kms per day for 7 hours straight.