Places to visit in Kareri Lake
Trek Overview
The Himalayas, Sanskrit for which means "abode of snow". It is no wonder how the Himalayas are of utmost importance to India as it plays a major role in regulating the climatic changes. Throughout the contemporary times, the Himalayas have proven itself to be the greatest escape for backpackers all over the world. This article will discuss one such location which is situated within the lap of Himalayas. If you'd ask me where is heaven I would tell you it is right here, in the Himalayas.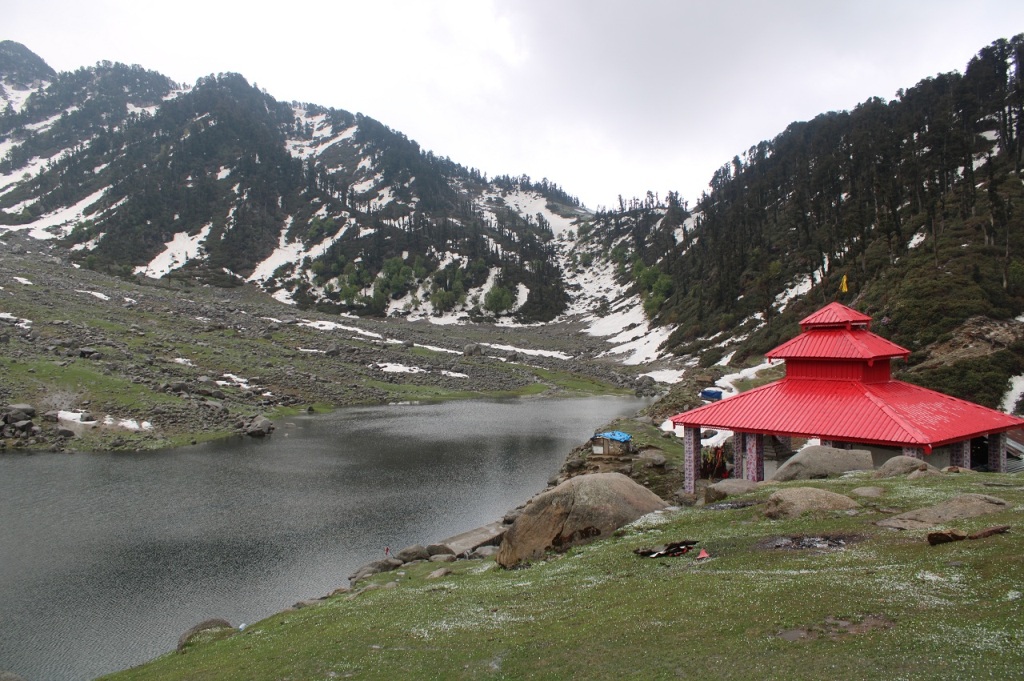 Any guesses where it could be? The majestic Kareri Lake amidst the humble lap of mountains. Okay, first things first, where is Kareri Lake situated? Himachal Pradesh undoubtedly, as this is the most happening and the loveliest part of India. The Kareri Lake Trek falls among the most popular trekking destination in the Dhauladhar Range ("the white peak"), which belongs to the outer Himalayas. In the Kangra district, Dharamshala will be the gateway for your Kareri Lake Trek.
Speaking of why you should visit Kareri Lake, it is one of those places which does not see much crowd. Thereby making it perfect for the solitary that you are looking for. Trek solo or with your group of adventurous friends, you will create memories of a lifetime.
The lovely sunrises showcase a gorgeous spectrum of sunlight that illuminates the landscape and mountain peaks within the luxurious shades of orange, red and golden. You can watch the Kareri Lake shimmer at its glorious best during the night is that the heavenly treat of this trek. Moonlight casts its silver shine on the mountains against the backdrop of a star-lit sky, how fantastic mother nature is! The various campsites will give you a thousand views to gaze on.
If you are planning for a quick vacation then the Himalayas are home to thousands of different treks awaiting to be explored. Trekking is not just a thing you do for mere fun, it's more about the experience that you gain, the liveliness that you feel and how deeply you connect with the mountains. It is an emotion. If you haven't been to a trek all this while, now is the time to reconsider with Kareri Lake Trek.
Places to visit around Kareri Lake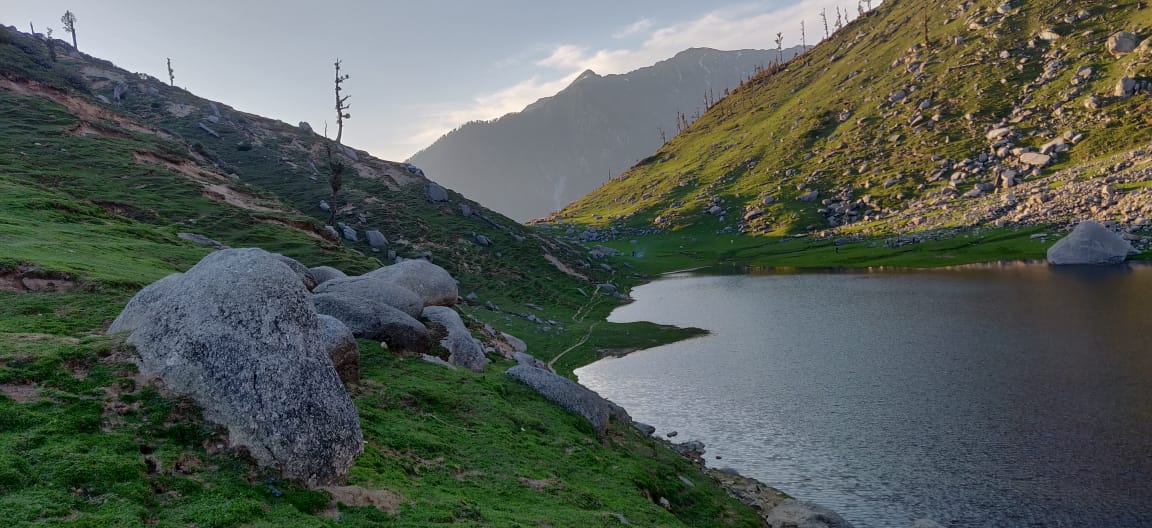 Sightseeing is mandatory. Let's suppose you are done with your trekking expedition but have an extra day or two to spare or you just don't want to go back home and you're wondering what to do/where should I go. Well, look no further we have an answer for that too.
Visit Kangra Art Museum (5.9 km from Kareri Lake)

This museum is located at the heart of Dharamshala. If you are an art lover and a historical enthusiast; this place is a must-visit and undoubtedly worth your time. You can witness the rich artworks of Tibetians and Buddhists. It also has assorted collections of jewelry, rare coins, pottery, sculptures, etc.

Dharamkot Village (6.2 km from Kareri Lake)

While most of the tourists are attracted towards Dharamshala or Mcleodganj, Dharamkot has maintained its quiet and serene nature. It is truly a hidden gem. This is why we suggest you for a quick tour of this hippie village, and guess what this place has no roads. Which means no cars honking 24*7! Cool enough, huh?

St. Johns in the wilderness Church (6.3km from Kareri Lake)

Amidst the setting of lush green forests and eerie atmosphere, this church consists of neo-gothic architecture and rich European feel. The church was built in 1852 and dedicated to John the baptist. Belgian stained glass windows and slabs were used for the construction. Truth be told, this church is very unique in design, therefore you cannot miss this!

Bhagsu waterfall and temple (6.3 km from Kareri Lake)

Situated near Bhagsunag village, this place offers the serenity and tranquility that you are wandering for. Mainly the prime attraction of the place is the Bhagsunag temple which is devoted to Lord Shiva, therefore, making it the hubbub for worshippers. The temple and the waterfall are at a close distance next to each other which offers just the right amount of spiritual energy and peace of mind.

Dalai Lama temple (11.1 km from Kareri Lake)

If you are lucky enough to go to the temple during the Dalai Lama's visit, you can listen to his preachings. Very close to the residence of the Dalai Lama, this temple stands as a necessary pilgrimage spot. This temple is known for providing religious teachings. The most important characteristic of this place is the morning ritual. This makes it an outstanding place for developing that peace of mind. It's a must-visit.

Triund trek (10.7 km from Kareri Lake)

Triund is another trek that you could attempt. Why should you? Because the views are spectacular, it is relatively easier, can be done solo and has a well-defined route. Triund is basically a large green alpine meadow. The views of Dhauladhars are so close in Triund that it's bound to leave you astonished.