Impact Of Lockdown To Complete Unlock: The New Normal
With 2020 almost in its last quarter, the whole world is still reeling under the impact of the corona pandemic. What began in the wee months of this year slowly took the whole world in its stony embrace.
We all know that pandemic can be stressful. Fear and anxiety loom large on everyone's faces. But, as humans our survival instinct is overpowering. We have a remarkable capacity to adapt to any situation. No wonder, people all over the world have tried to reinvent their lives around the corona pandemic in the most creative ways.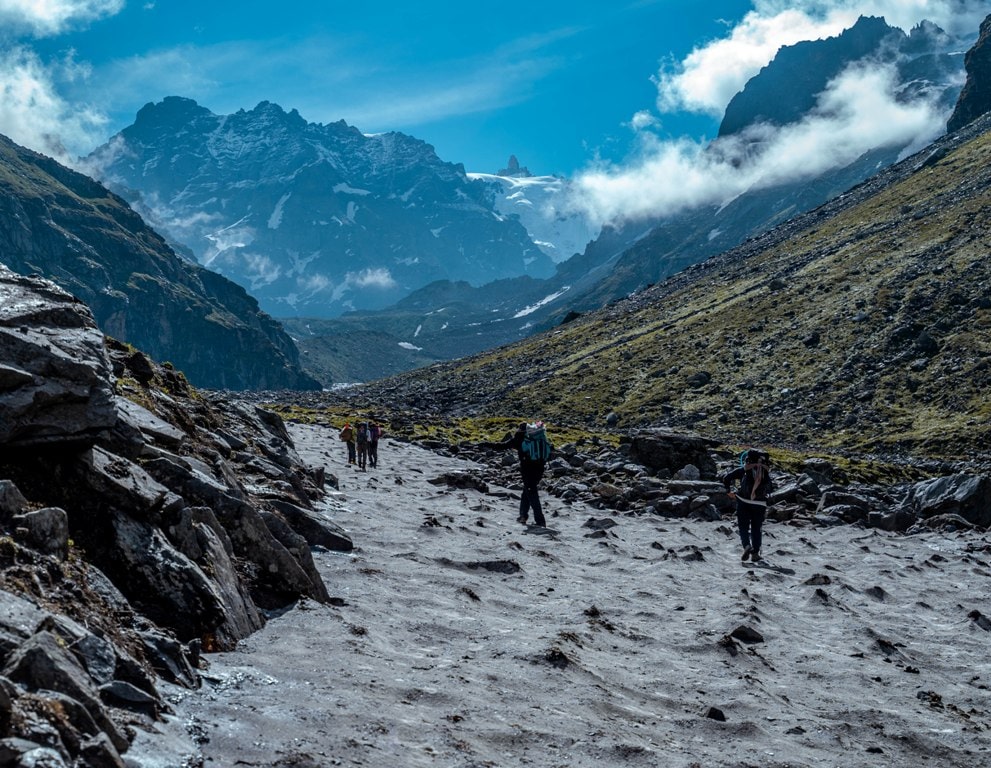 Amid the lockdown, we have been stuck indoors for almost 4 months at a stretch. It won't be wrong to say that the initial days of this Covid isolation were kind of fun. The period resulted in a series of binge-watching on OTT platforms, catching up on Google Hangouts, or having those "quarantine" parties on Zoom. Work from home, which was so far regarded as the perk of the privileged became the new norm of the society.
But, as the days passed the impact of this lockdown hit us hard. Social deprivation coupled with anxiety became too much to handle. We wanted to break the barriers and venture out.
Today, as we move towards the complete unlock or The New Normal, it's time that we compensate for the crucial calendar months gone by. And amid so much brouhaha, one thing is certain, as we move out of the Covid-19 pandemic, we all will be embracing the new 'normal' with vigor like never before.
But before that, let's take a look at how lockdown impacted our lives-
Online education-
With online education becoming the staple in education, the students have become mentally more agile and less active physically. There is no doubt that e-learning has been a panacea at the time of crisis. It has also made teachers and students more techno-savvy. But, the flip side of this can't be ignored. For kids, social interaction with teachers and peers forms the core of learning. Social interaction helps build their self-confidence and develops sharing and problem-solving skills from a young age. It is integral to their cognitive and emotional development. Due to restricted opportunities for social interaction and children spending more time online, their social skills are severely affected.
Work from home-
The pandemic brought a shelter-in-place scheme of things. The work from home concept that seemed so inviting at the start seems to have lost its sheen dramatically post lockdown. People are suffering from what is known to be remote work fatigue. This is because working from home during pandemic time is very different than usual, it entails longer working hours without breaks. There is a lack of proper structure and it takes a toll on the mental and physical health of the employee. Many people working from home face trouble balancing their work with personal lives. Endless calls and lack of interaction have severely impacted an individual's both mental and physical state. Studies of the past few months have revealed that work from home during this time is causing symptoms like loneliness, isolation, and depression.
Therefore, with so many crucial months already lost to lockdown, we all await the complete unlock hysterically.
With the reopening of schools, children will get a tremendous boost to their social skills that lay dormant for the past so many months. As adults, most of us are awaiting that call that will summon us back to our workplace.
In addition to getting back to work, our destitute souls will be scouring stimulating recreational activities to overcome this lockdown trauma. According to research, outdoor activities have a stronger impact on mood than indoor activities. Studies have proved that you can relieve your stress within minutes of coming close to nature. Outdoors regulate your blood pressure, ease your muscle tension, and enhance brain activity. In simple words, the time spent outdoors is good for your system!
Trekking is one such activity that has a calming effect on your mind, body, and soul. It does not matter whether the trek is a peaceful hike amidst nature or a strenuous climb to the mountains.
At this point, you may wonder, why only trekking? Why not a luxurious vacation to a plush resort or homestay for a change? A stay in a hotel or resort will undoubtedly bring the much-required change of surrounding for the jaded WFH warriors and their families. But our take is that after lockdown, a vacation in nature's bounty is far more inviting than the opulent indoors.
Don't we all agree that simple pleasures in life are worth a million bucks? A walk in the countryside, a bonfire with friends, or a long chat with a loved one; the joys that accompany these activities are priceless. A physical outdoor activity is bound to add color to our depraved souls and make us more alive.
After being holed up indoors for a good amount of time, our mind needs a fresh start and trekking fit the bill to the T. It is known to significantly improve physical, mental, and emotional health.
Let us discover how hiking/trekking can be the ideal option to beat the lockdown blues-
Physical benefits-

Lack of physical activity for so many months has taken a toll on our physical health. Trekking is the best option to get the much-needed overhaul of your system. As you climb uphill and go downhill your muscles will get toned. It will also provide a cardio and pulmonary workout. Trekking is a weight-bearing exercise and therefore a very good choice for your bone health also.

Mental benefits-

Studies have proven that hiking and trekking are great stress busters and give an instant boost to mood. You discover your inner self while being close to the environment. Long walks in the serenity of nature have a rejuvenating effect on your mind and body. Breathing crisp air while relishing the landscape releases endorphins, a hormone that alleviates stress levels and makes you happy. After being indoors, heading outside for fresh air and reconnecting with nature can be a powerful antidote.

Social and emotional benefits-

Trekking is a gateway to making new friends. While embarking on a trek, we meet like-minded people and socialize with them. We learn to be team players and appreciate the importance of comradeship. We need people around us for being socially and emotionally healthy. Triggered by the absence of any social activities for so many months, trekking offers a pleasant platform for in-person interactions.
All these facets of our personality faced an upheaval as a result of lockdown. And, trekking offers a fruitful combination of rediscovering our physical, mental, social, and emotional agility.
But, all this with caution. As we gear up to embrace the complete unlock, people, communities, and businesses will have to adjust their ways of functioning and operations.
We all know that Corona Virus is still here and we have to exercise caution to be safe in complete unlock. As we unlock and begin again, it is overwhelming to resume life from where we left. It won't be wrong to say that this life will be quite different from what we were used to earlier. What is this 'new normal'? To begin with, it's a world where safety and health come first. We have to remember that prevention is better than cure. One cannot stop being careful, and following basic norms of physical distancing and hygiene.
Before we conclude, here's a toolkit that will help you navigate the'new normal' with ease-
Social distancing- Do not have close contact with people who are unwell, even inside your home. It is best to maintain 6 feet distance (2 arm-length) between the person who is unwell and yourself. This should be a rule even with other people outside of your home. Always remember that asymptomatic people (person not showing symptoms) can also spread the virus. Avoid gatherings in groups.
Face masks- Always use a face mask that covers your mouth and nose when around people or in public places, for example, grocery stores or other common places. Face mask protects you in case others are infected or vice-versa. Do NOT reuse a disposable face mask or a reusable mask without washing. Do not share face masks even with a close family member. Continue to practice social distancing. It is very important to remember that a face mask is not a substitute for social distancing.
Handwashing- Wash your hands frequently and properly with soap and water for at least 20 seconds. This is more important if you have been outdoors, or after coughing, sneezing, or blowing your nose. Remember not to touch your face especially your eyes, nose, and mouth with unwashed hands.
Sanitizers- If soap and water are unavailable, use a hand sanitizer that has 60% alcohol. Apply on your hands all around and rub them together for 20 seconds.
Clean and disinfect surfaces daily- High-risk surfaces like doorknobs, handles, tables, desks, light switches, countertops, phones, laptops, toilets, taps, and sinks need both frequent cleaning and disinfection. Use soap and water to clean and then disinfect using a household disinfectant.
Conclusion
There is no doubt that with so many roller coaster events the year has taught us some valuable lessons in life. Intellectuals call crisis an event where danger and opportunity intersect. Same with the Corona Crisis- it has given us an opportunity to be wiser and appreciate the minimalistic approach in life. And the most important lesson learned is that we have learned to bestow gratitude for what we have.
Among so many businesses severely impacted during the lockdown, trekking also bore the wrath of the corona crisis. But, there is always a light at the end of the tunnel.
Remember that comeback is always greater than the setback.