Har Ki Dun, Into The Valley Of God
Explore, Dream and Discover!
An Embodiment of Mythological and Cultural Supremacy
Himalayas; alluring, enticing, mysterious and captivating. The majestic mountain range beckons trekkers from all over the world. From exotic locales to rugged terrains to paths less travelled, Himalayas are replete with the most enigmatic yet thrilling trekking locations.
Har Ki Dun is one such jewel in the Himalayan crown. Nestled in the Garhwal Himalayas at an altitude of 3500 meters, this cradle-shaped hanging valley is bedecked with snow-covered peaks and alpine vegetation. It offers the most panoramic view of the alpine flora, azure skies, cascading streams, snow-capped mountains, glacier basins, a myriad variety of fauna, unique wooden architecture and quaint little villages. The distinct culture and atypical mythology of this region give you a chance to revel in the rich heritage of the place.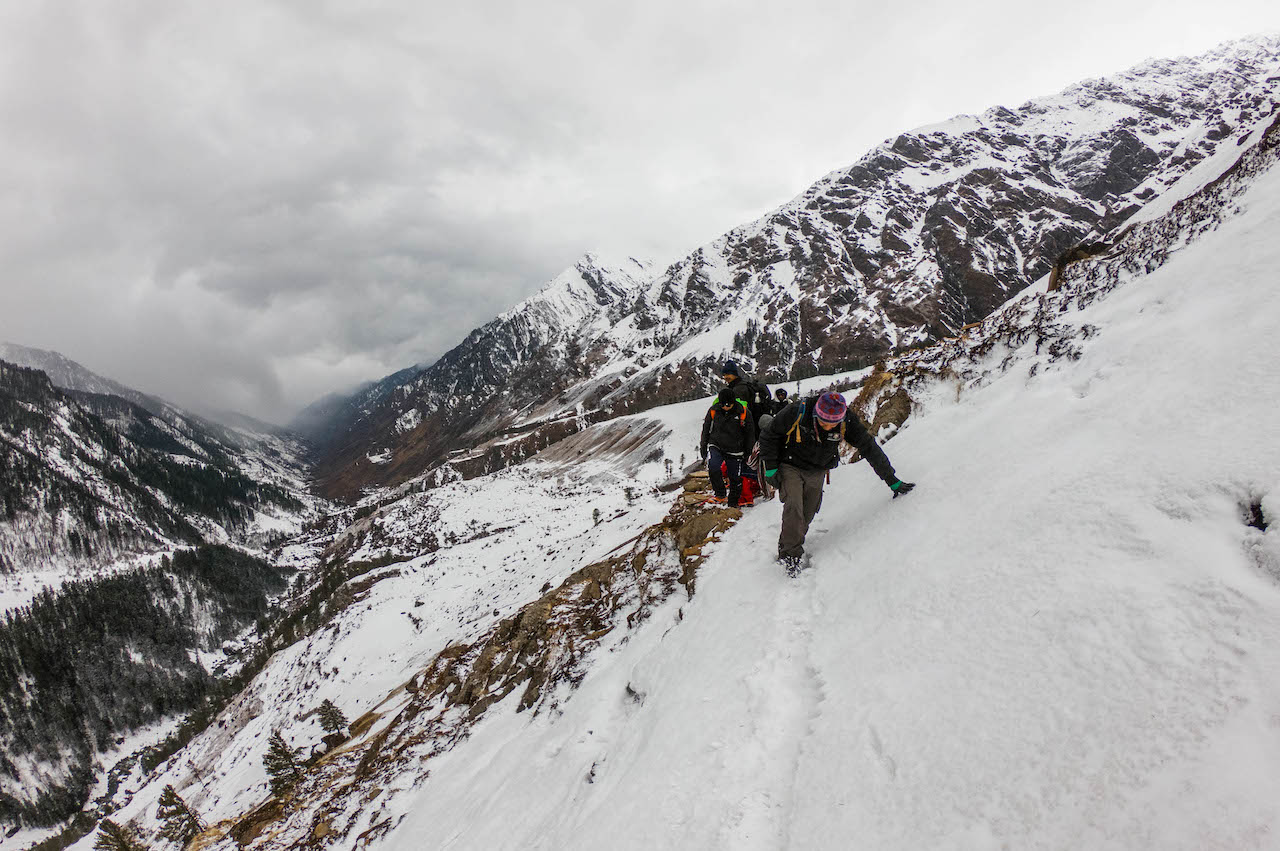 Valley of God
Also known as "God's Own Valley" or "Valley of Gods", Har ki Dun with its easy to moderate terrain is a trekker's delight and an ideal locale for amateurs as well as seasoned trekkers. Har Ki Dun is blessed with salubrious weather most of the times. April to June and September to December are ideal months to plan your trek. While summer months are highly recommended, winter season flatters you with snowfall that casts a magical spell over the place.
About Har Ki Dun Trek
The name Har ki Dun is a beautiful fusion of Dun (valley) and Har ki (God's) and completely justifies the mythological history associated with it. According to mythology, Pandavas took their stairway to heavenly abode via Swargarohini peak, which is one of the main attractions of the trek. The famous temple dedicated to Duryodhana in the hamlet of Osla throws light on the age-old beliefs and traditions of people, who are the staunch devotees of Duryodhana and worship him like God.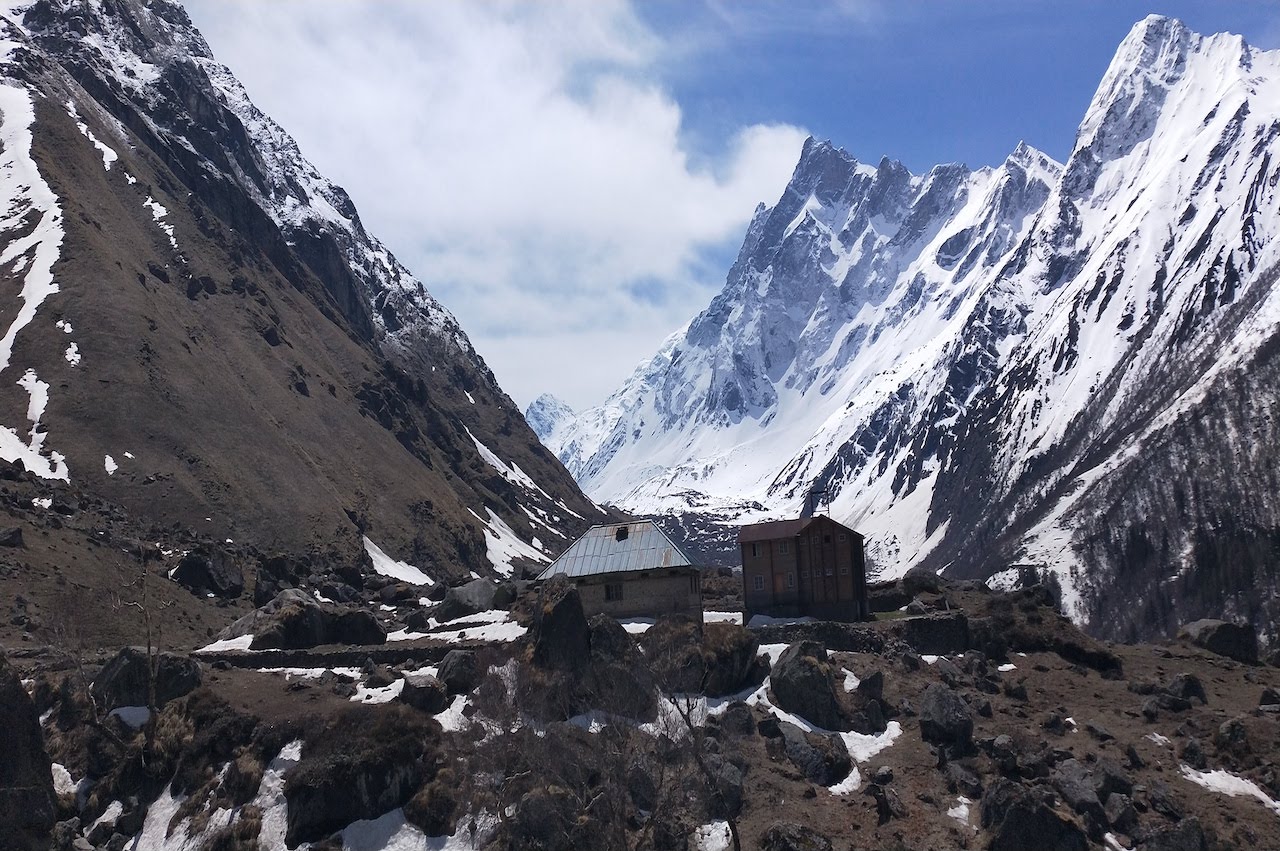 Swargarohini Peak
The journey to this doorway of heaven commences from Dehradun, the capital of Uttarakhand State. The trek traverses you through the village of Sankri, which is 200 kms from Dehradun. Swargarohini peak paints a picturesque backdrop of this quaint village, situated in the valley of Tons river, at an altitude of 1950 meters.
Sankri bustles with activity during the trekking season; replete with vast grounds for camping and bonfire, it is an ideal spot for setting up the base camp for Har ki Dun, Kedarkantha, Bali Pass and Borasu Pass.
From Sankri, a level trail with 10-11 mountain bends leads you to Taluka, your next destination, which can be reached either by a jeep or by walk. This landslide prone route is usually closed during the monsoons. Taluka, the picturesque hamlet is home to beautiful wooden and stone houses and boasts of a bewildering variety of chestnut, walnut and chinar trees, wild rose flowers, irises, rhododendrons, birds, fish, and butterflies.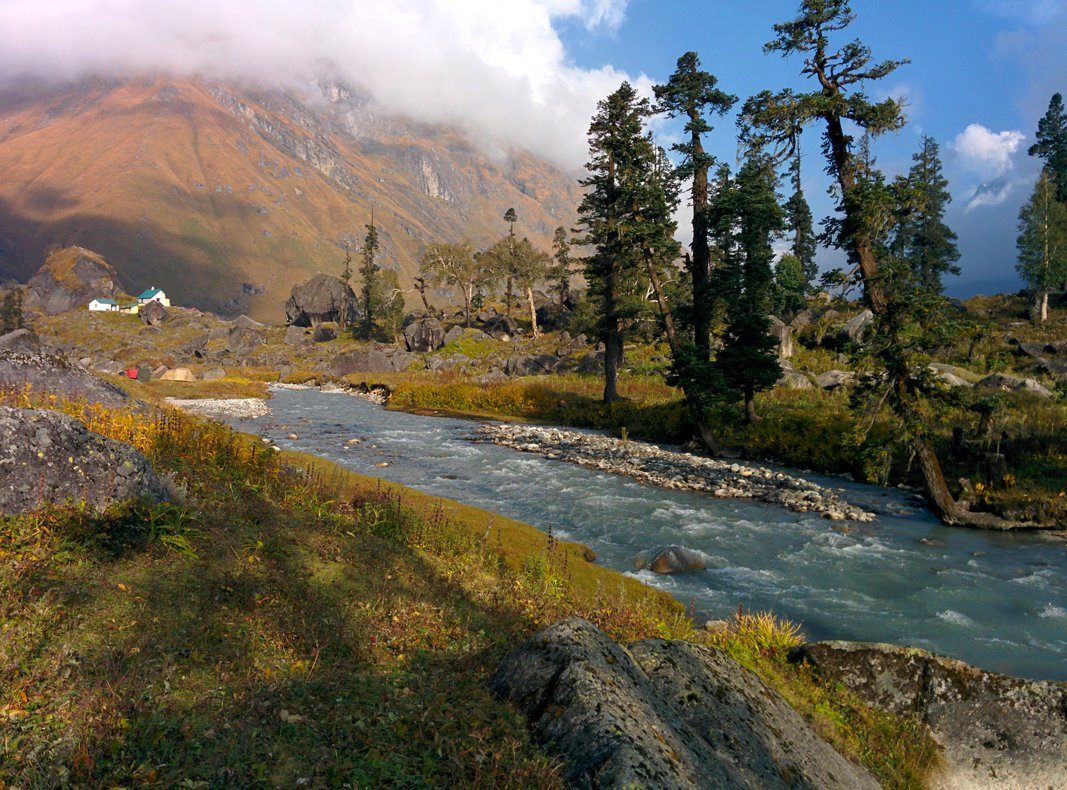 Supin River
Supin River gushing with shimmering waters trails along this trekking route and exhilarates you with its effervescence. The trek from Taluka to Seema treads along the right side of Supin River. An 8 km. trek brings you to Gangad Village, characterized by beautiful wooden chalets on the left side of the river. It takes 2 hours from Gangad to reach Seema.
The trek is interspersed with numerous wooden bridges used to cross the river.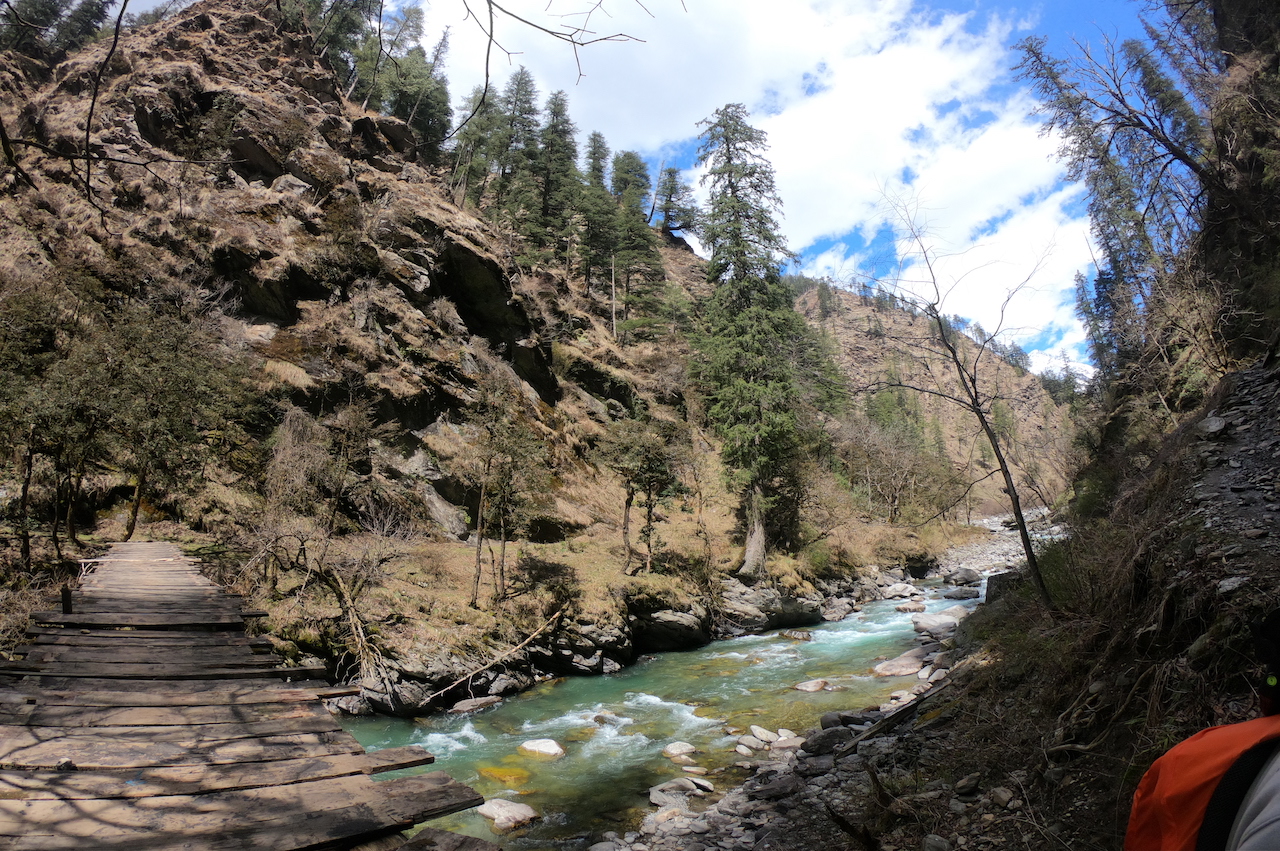 Wooden Bridge over Supin
Further, into the trek, which is pretty much easy except for small steep sections followed by a continuous ascent, you reach Chilurgad which is followed by Simatra and Bhashi Thach. This trek takes you through Osla, a small hamlet whose scenic backdrop perfectly compliments its mystic mythology. This village has a Someshwar temple dedicated to Lord Shiva. The wooden carvings and unique architecture of this temple are the highlights of this panoramic hamlet. Duryodhana Temple is also located in Osla village and it is the only temple in India dedicated to the Kauravas. All along the route, local dhabas have sprouted to soothe your hunger cravings.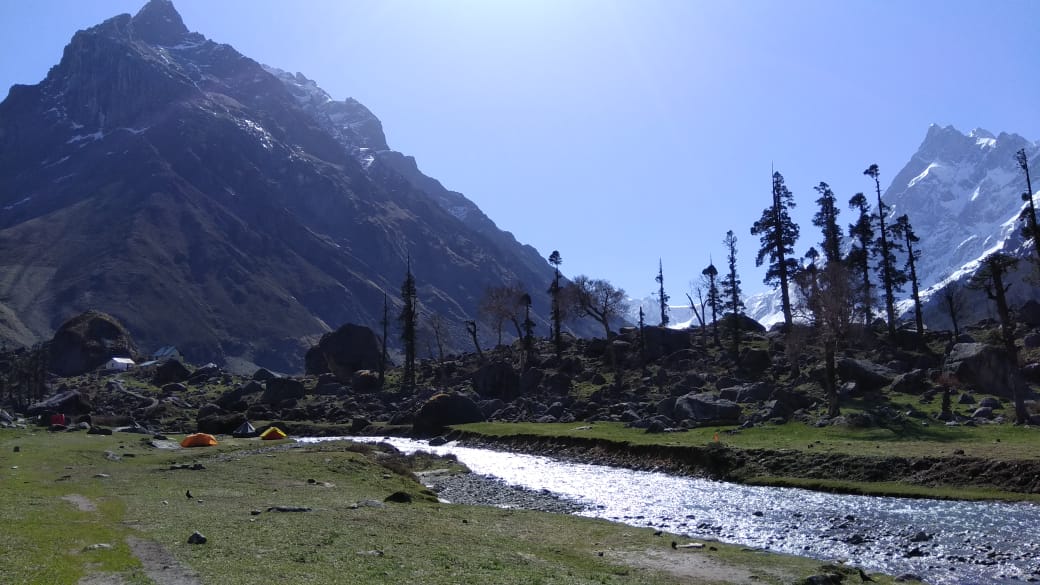 From Osla, the trail bifurcates into two; one going to Ruinsara Tal and the other heading towards Har ki Dun.
The 8 km.trek from Osla to Ruinsara Lake treads through the Govind National Park resplendent with wildflowers especially orchids. Picturesque Bandarpoonch Range, emerald-green Swargarohini mountains, Tons river bubbling past the small villages and vast grazing meadows frequented by local shepherds, lead you to the divine turquoise blue glacial lake located at an altitude of 3500 meters on the foothills of Mt.Kalanag.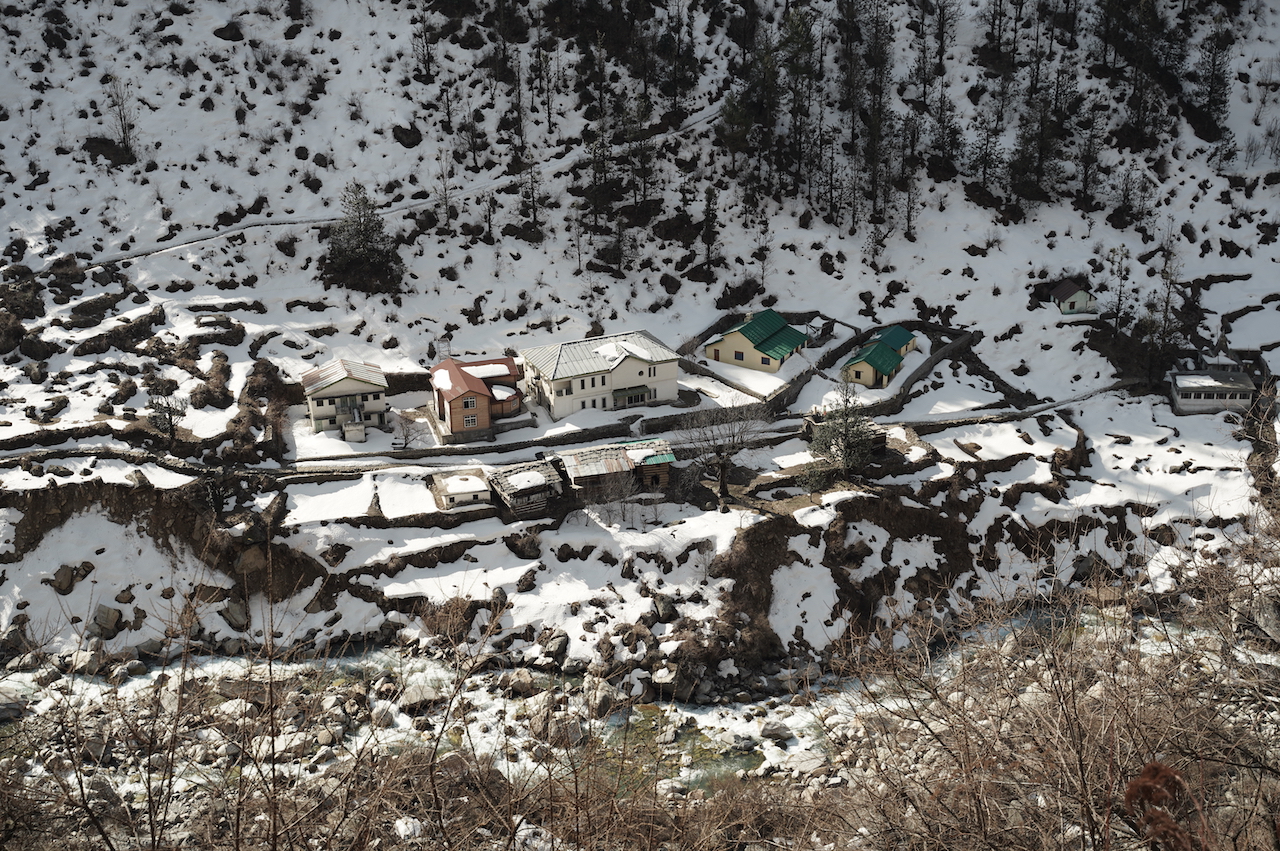 Osla Village
Another trail of 7 km. from Osla leads you to your final destination, Har ki Dun or "Valley of Gods". With a slow ascent, the trail leading to Har ki Dun flatters you with surreal landscapes of glimmering snow-capped mountains, lush pine forests, sparkling streams and a diverse range of flora and fauna. A steep climb welcomes you to the most exotic view that leaves you stupefied for some seconds. Har ki Dun with its spectacular beauty spread over a snow-covered expanse (from October to March) or a lush green meadow (from April to September) beckons you into a warm embrace. Azure blue skies and gurgling stream traversing its way through verdant greens is a scene shot from the calendar. Soak in the tranquil beauty of the place, witness the stunning views of Bandarpoonch and Swargarohini peaks, inhale the fresh mountain air and rejuvenate your senses in this dreamland paradise.
The place is as much immersed in mythology as in scenic beauty; it is believed that Yudhistir took his route to heaven via this scenic valley. According to mythology, Swargarohini peak is the only gateway to heaven on this earth.
At an altitude of 4300 meters, Jaundhar Glacier is a one-day excursion from Har Ki Dun and lies at the base of the stunning Swargarohini peak. This arduous trek takes about 7-8 hours and you travel through rugged and rocky terrains, uneven trails and steep climbs. All through the route, breathtaking rock formations and mountains in different shades display an interesting terrain with an extravagance of divine beauty.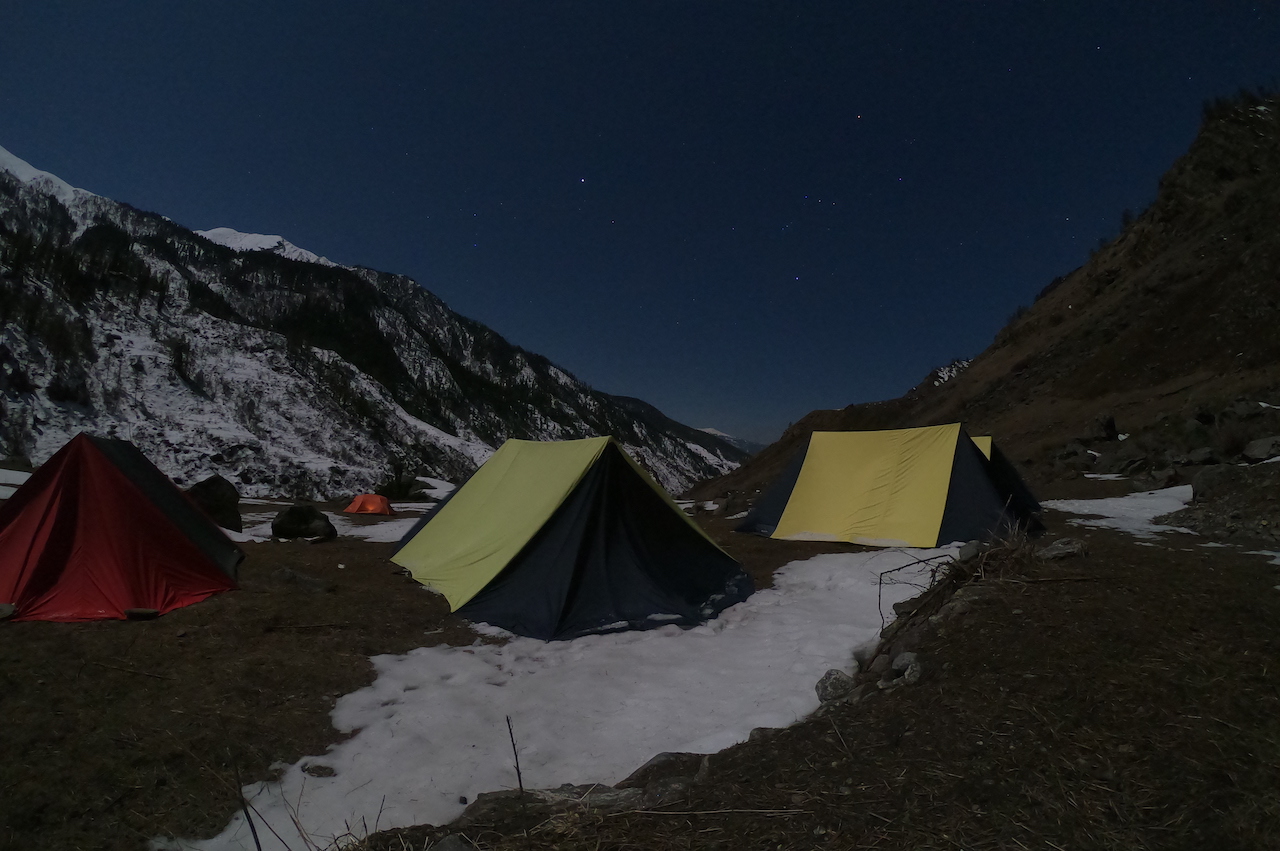 A Sky Full of Star
If Jaundhar Glacier is a precious gem in Har Ki Dun trek then Maninda Tal, the glacial lake with crystal clear water, located at an altitude of 3,950 meters, is the Kohinoor of this excursion. Brahma Kamal, the state flower of Uttarakhand which blooms only at night is found in abundance between July to September near this magical lake.
Trek from Har ki Dun to Maninda Tal is enriched with flora of lofty pine and mighty oak trees. Revel in the breathtaking landscape, savour the gentle chirping of mountain birds and smile at the beguiling innocence of simple villagers through this 3 km easy trek that traverses you through small villages set against the most scenic vista of beautiful wooden houses.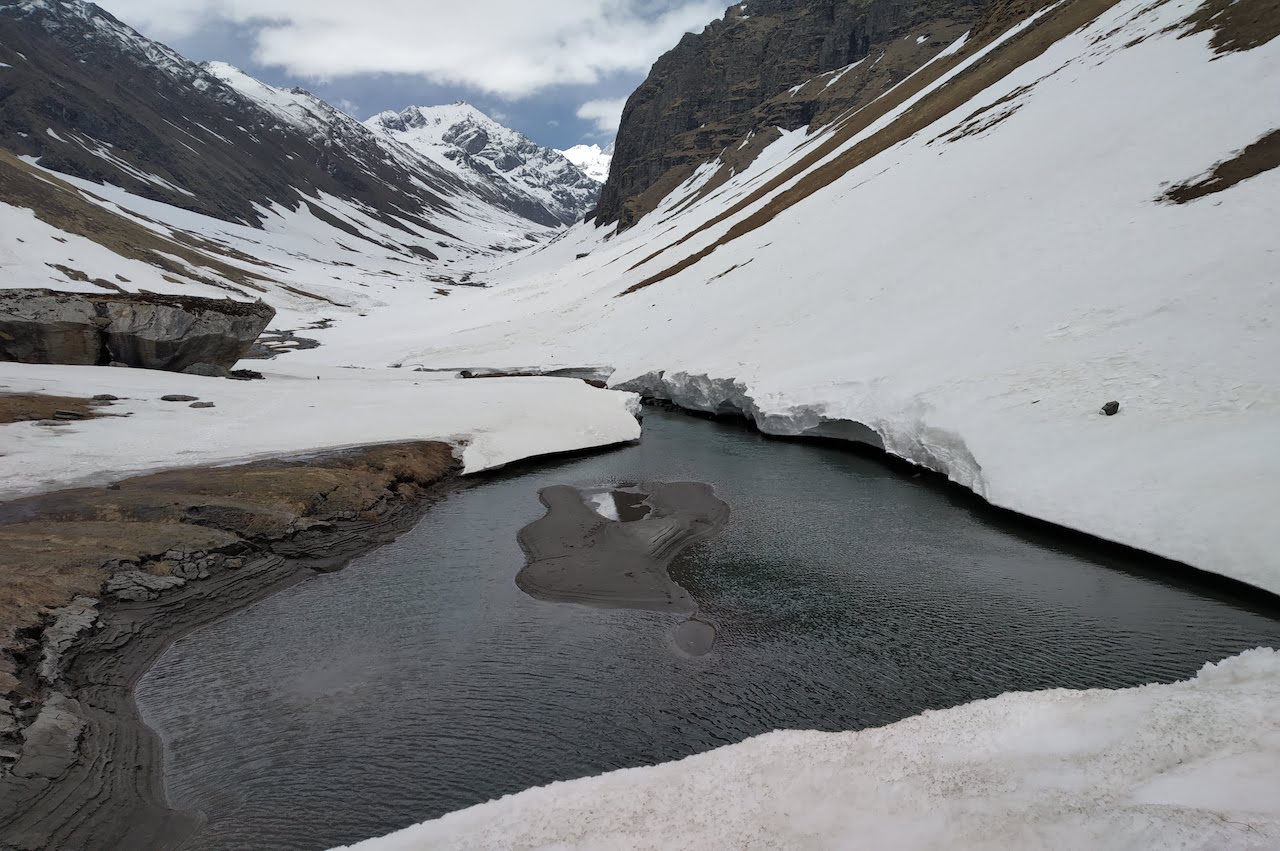 Maninda Tal
Start your trek back from Har ki Dun on the same trail, refresh your memories of the onward journey, click some downhill shots of the picturesque descent while engaging in animated chit-chats with the innocent villagers.
An Essence of the Jaunt to "God's Own Valley"
Har ki Dun trek offers an array of simple activities to detox your soul and spirit alike. From witnessing the stunning sunrise behind the Swargarohini mountains to building camaraderie with local villagers to watching the sun set behind the majestic Himalayas to camping under the star-lit sky and exchanging pleasantries in the bonfire, this amazing expedition is a dream come true for nature and adventure enthusiasts. Go for it and revel in the experience of a lifetime!
Book Now