How To Choose Your First Himalayan Trek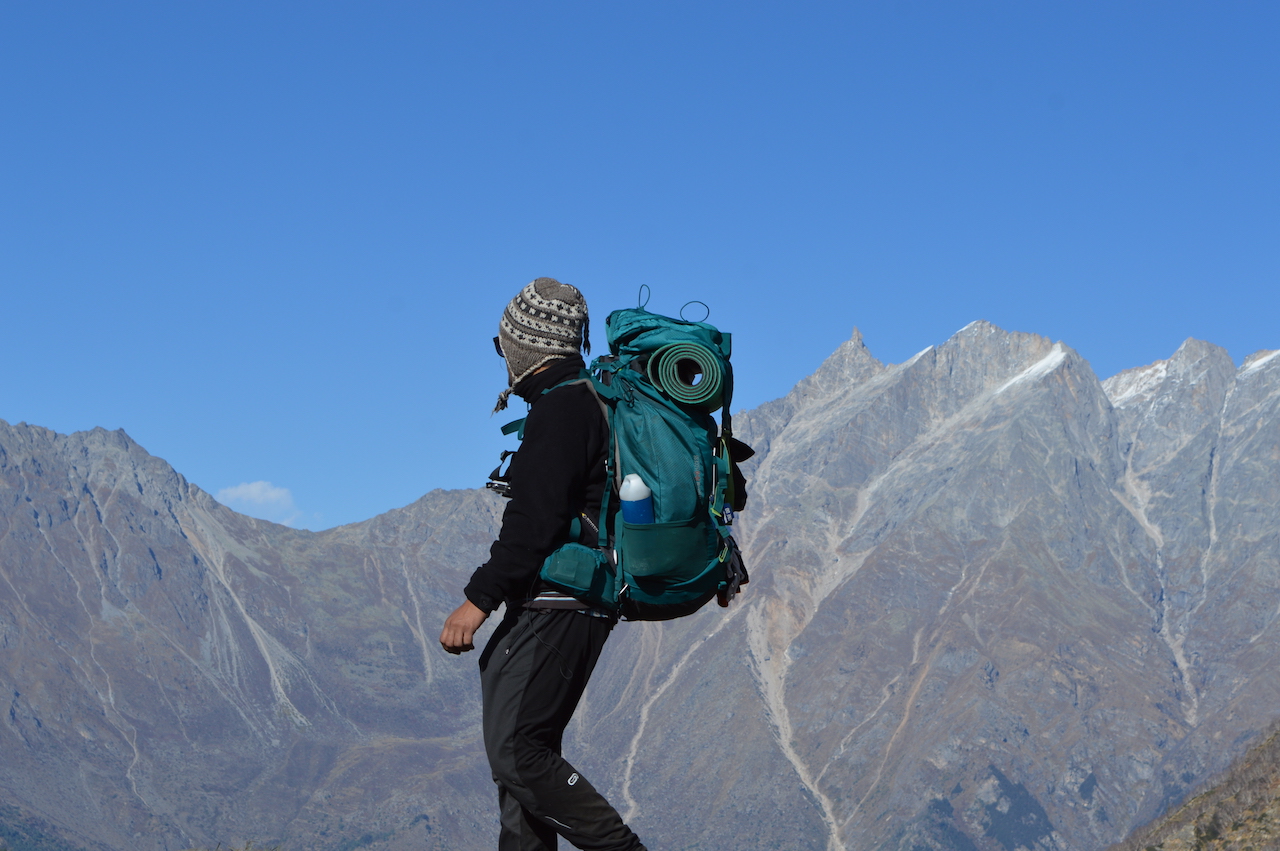 "Travelling shouldn't be just a tour, it should be a tale." -Amit Kalantri
In case, I am considering to head for the Himalayas for a trek, picking the correct one can be THE CHALLENGE. With several treks accessible, the decision can appear to be very overwhelming. The duration ranges from 7-8 hrs., and have the grading of easy to moderate or difficult, the treks in and around Leh, Ladakh and J& K, or Sikkim region should be studied very minutely. Most of these treks, some of them like Markha Valley trek (Kashmir region) or Dzongri trek (Sikkim region) comprises 50 to 65kms trek, distance wise. A height of 17,100ft to 13,800ft (approx.) has to be trekked. I have given these inquiries a chance to direct me to the best Himalayan trek! These professional tips will aid me to get out of the newbie slip-ups and confirm my journey going beyond expectations.
1- How long do I have?
One of the main things that can enable me to limit my rundown of treks is deciding how long I have in my hands, aside from travel time. Many treks require nearly an entire day of travel to get outside the urban areas before I begin trekking. If I do not have the advantage of a long get-away, I should choose my treks having a duration of 3-4 hrs. (a side) or 2-3 days, with a distance of 7 to 16kms, in effectively open destinations, for instance, Triund (Galu region) or Nag Tibba (Uttarakhand). These treks can be categorised under the grading of easy to a moderate one, having an altitude of 2,850ft to 9,910ft (approx.).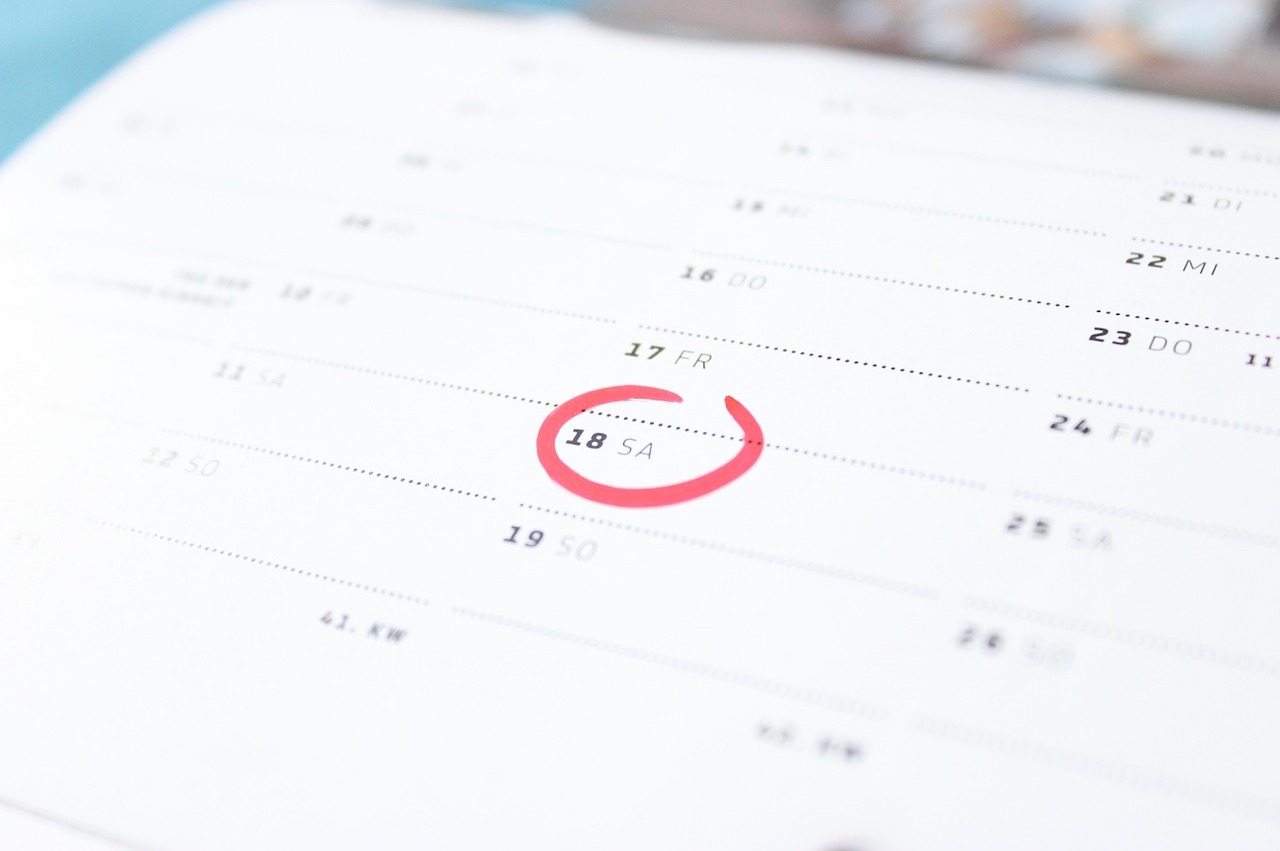 Then again, treks to the inside of the Himalayas, similar to Pin Parvati Pass (Himachal region), should be out in the mountains for more than a week, like 11-12 days. These type of treks are difficult, having 110kms to hike the maximum altitude of 17,500ft (approx.). At last, I can spend a lifetime exploring the Himalayas, in spite of everything, I would not have seen half of it. What amount familiarity in trekking do I have?
Being a beginner in trekking, and visiting the Himalayas out of the blue, I should be avoiding the troublesome trails, and adhere to a portion of the lower height, simpler treks. Himachal Pradesh and Uttarakhand have simple treks for learners and will offer a lot of mountain trails, incredible outdoors, and a smooth prologue to the forceful Himalayas. In consideration of the trek for learners, for instance, Beas Kund (Manali region), or the Valley of Flowers (Uttarakhand) is also not a bad option. These type of treks falls under a duration of 3-6 days, with a grading of easy to moderate one. The distance that has to be traversed is 37 to 48kms for an altitude of 12,500ft to 14,100ft(approx.)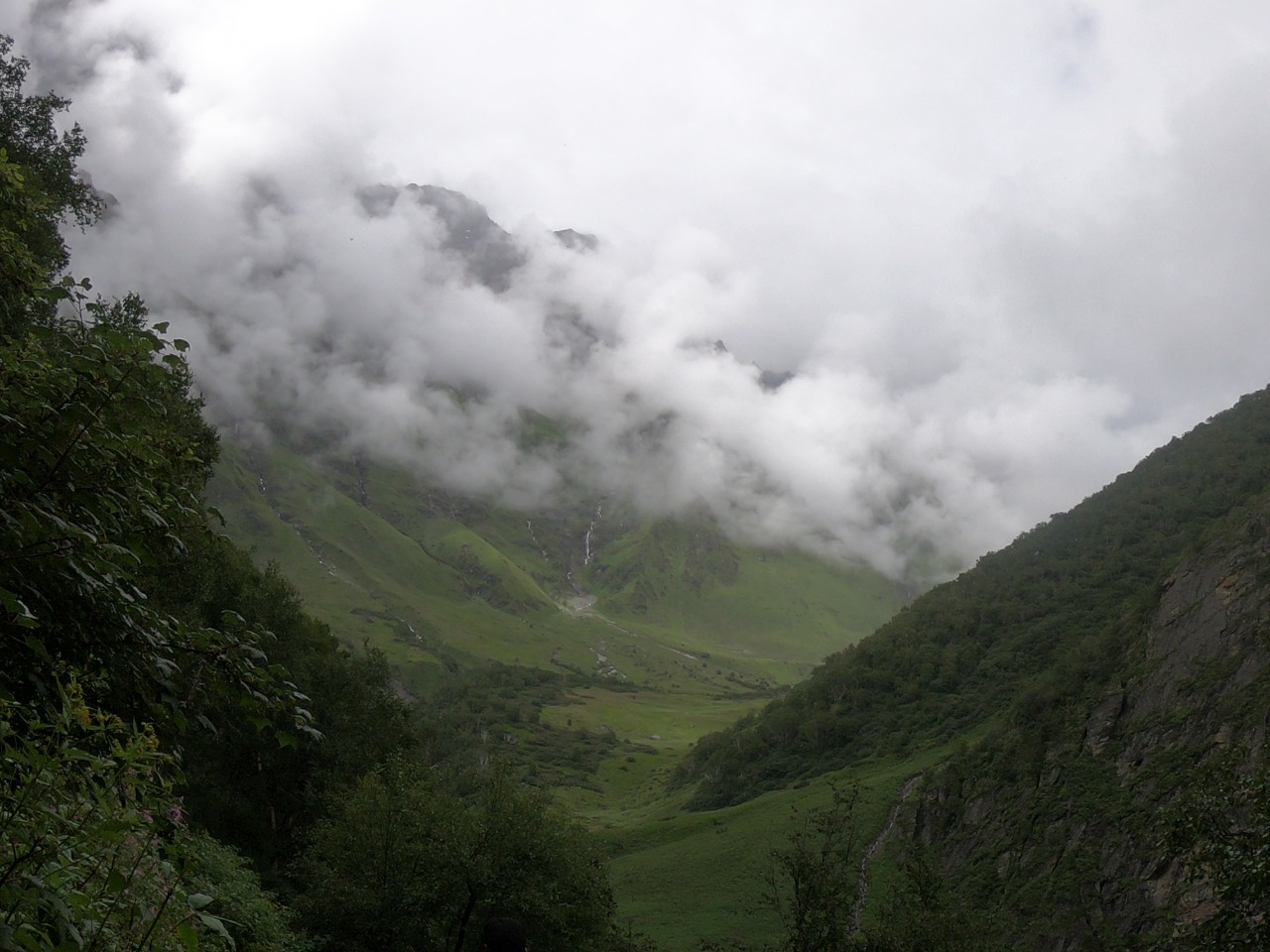 Enroute Valley of flower
I have just got a couple of treks added to my repertoire and I do not hesitate to point higher, taking on, as well challenging treks, somewhat like Roopkund (Uttarakhand) or Sar Pass (Parvati Valley). These kind of treks are really challenging one where a distance of 48 to 54km has to be covered to cover 13,800ft to 15,996ft (approx.). They come under the grading of moderate to difficult ones. Determination is generally good, yet booking the trek to Everest Base Camp (Nepal) as my first Himalayan trek probably might not be the best idea. The reason being that this particular trek has a difficult grading, where one has to trek a maximum altitude of 18,200ft (approx.). This trek can be covered in 13-14 day's time frame if done by a proficient trekker!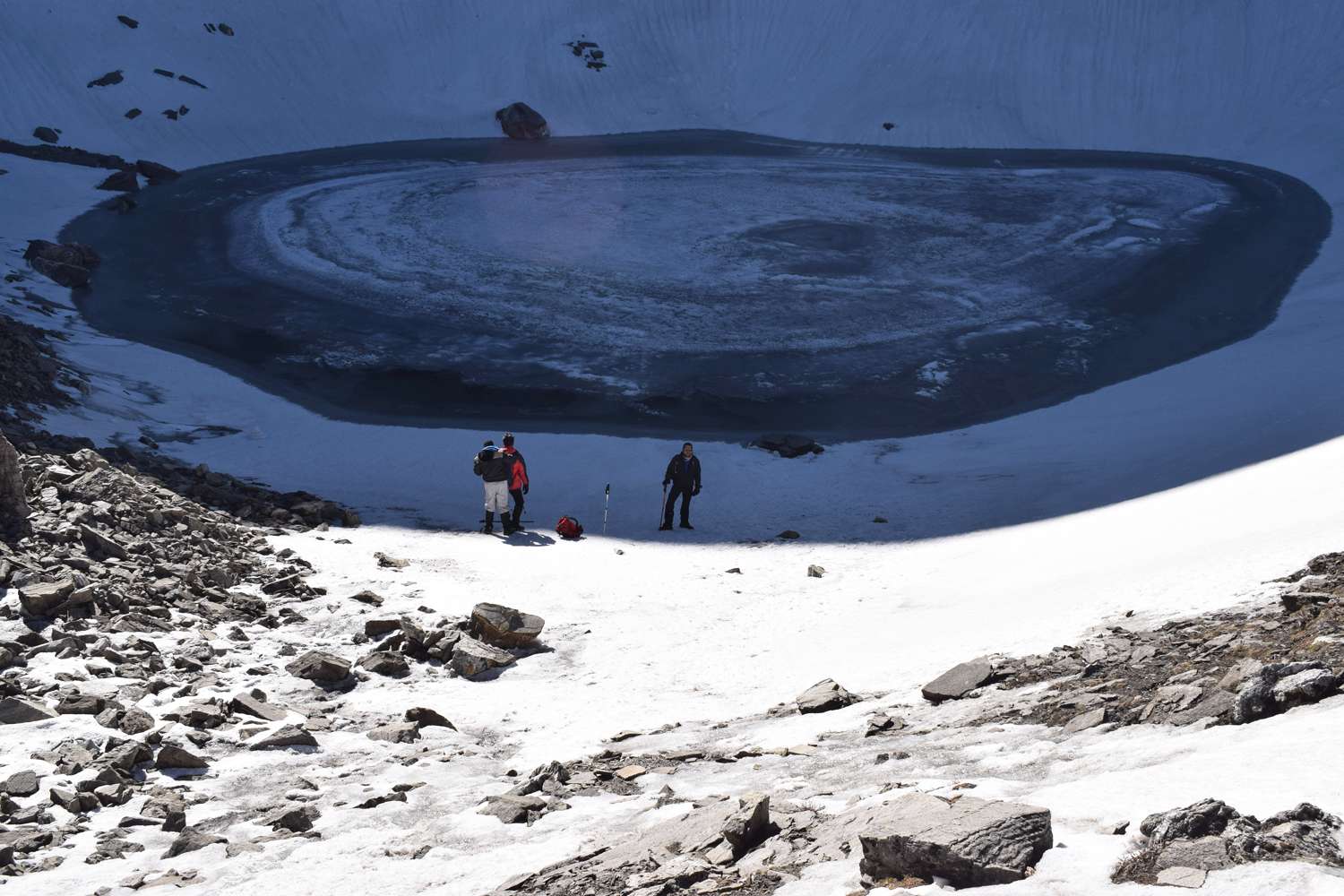 Roopkund Lake
2- How fit am I?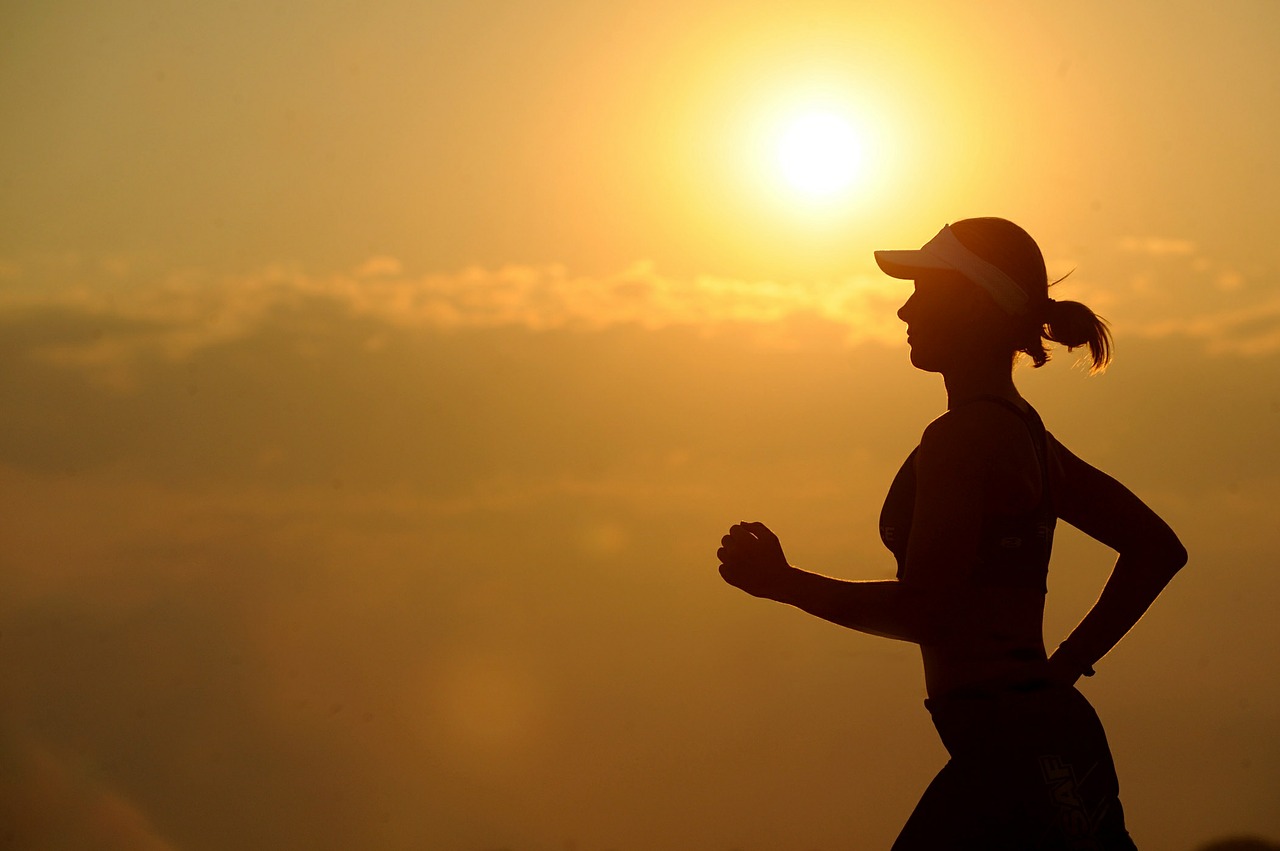 Do I hit the gym consistently? Am I a health freak? Do I go running once in a while? Would I be able to move up a couple of flights of the stair without losing my breath? Do I lead a functioning way of life? If I have addressed all these criteria, then at that point I have some breathing space in choosing an all the more physically-intensive-trek, somewhat like the Goechala trek (Sikkim) or the Har-ki-Dun trek (Uttarakhand). These all treks have a duration of 7-11 days, where one has to trek 44 to 90kms to cover the maximum height of 12,000ft to 15,100ft.(approx.). As mentioned earlier, these are not easy ones, so the grading ranges from moderate to difficult. Seriously I should study myself, and answer the inquiry genuinely. I cannot be all Brad Pitt or Angelina Jolie!
3- When am I going to trek?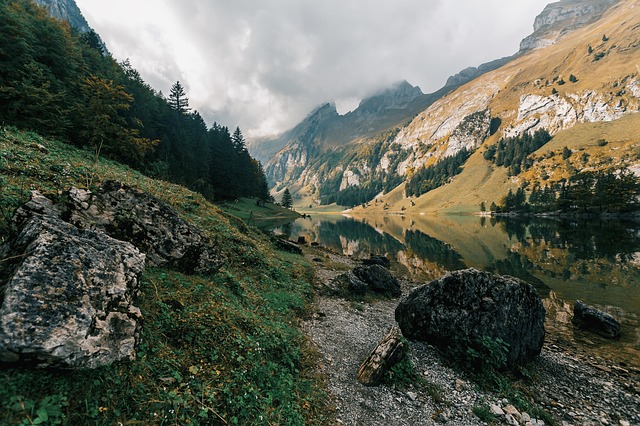 In case, I intend to go into the Himalayas throughout the winter months from Dec-Mar, the snow treks are a huge fascination. If I am searching for snowball fights and skiing, the Kedarkantha or Chopta trek (both at Uttarakhand and are anything but challenging, and should be possible by 'fit' learners) will be a good option. For trekking these types, one requires 5 to 6 days of time frame, in order to hike 20 to 30kms. Maximum height of 12,500ft to 13,100ft (approx.) has to be covered. Be that as it may, during the summers from April onwards, the snow starts to dissolve, and the ice turns into water, filling the streams and rivers while turning the land green once more. Hence, treks to Kashmir Great Lakes (Srinagar), as Bhrigu Lake (Himachal), are in season during this time. 4 to 9 days is what one requires to trek these types, where a distance of 25 to 65kms has to traverse. An altitude of 13,775ft to 14,000ft is what gets covered, with an easy to moderate grading.
4- What would I like to see?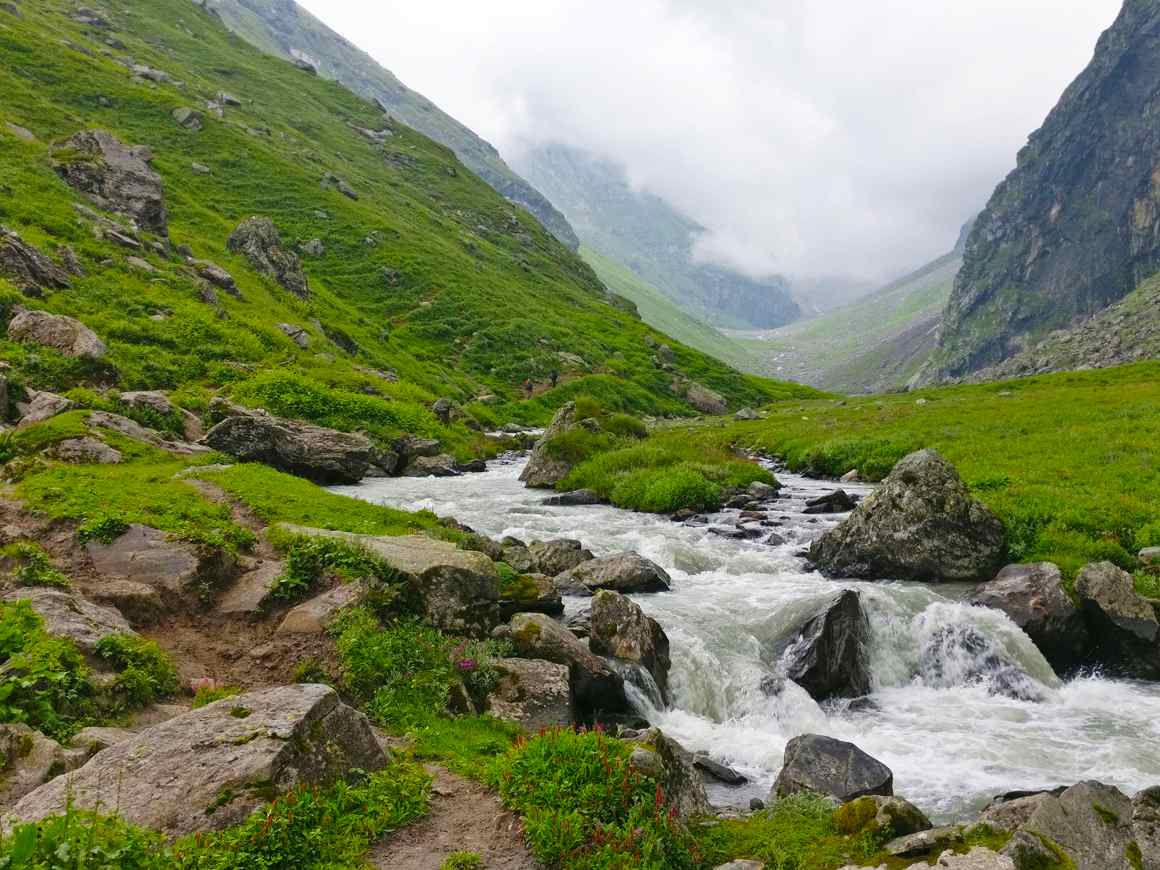 With a different blend of the landscape from thick woodlands to desolate mountain slopes, the Himalayas has everything. In case I am progressively willing to trek through congested backwoods with heaps of greenery, where a distance of 130km (12125ft approx.) or so is to be covered, then I should be looking out for the Barsey Rhododendron trek (West Sikkim). It can be covered within 8-9 days. But then, if exploring a forsaken and unique scenery is more my style, I may want to trek to Stok Kangri Peak (Leh, Ladakh, J&K) or Kanamo crest (Himachal). These ones take 7-8 day's time while having a grading of moderate to difficult! Trekking 27 to 40kms (max. altitude of 19553ft to 20,180ft) has to be covered.
5- What is my financial limit?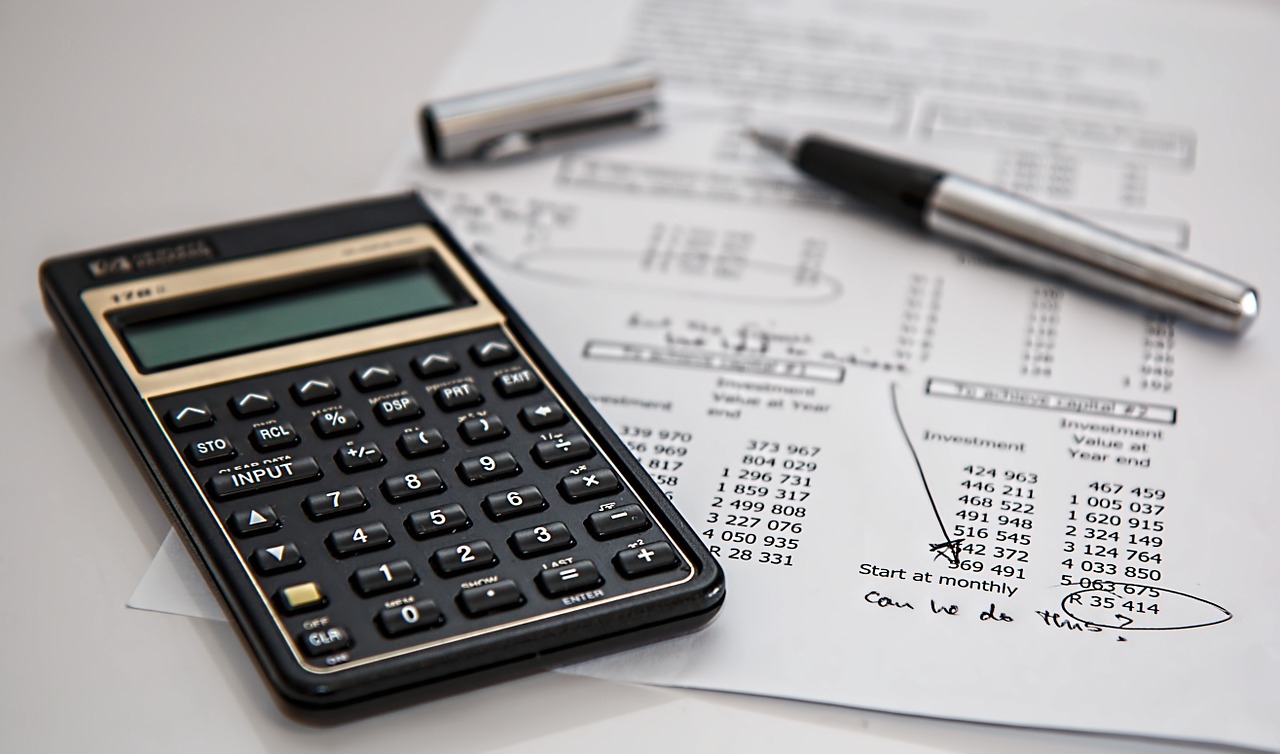 Choosing a financial limit before I go searching for trekking alternatives is a smart thought. I should set a gauge of the amount which I am willing to spend on my whole occasion, and I can without much of a stretch, weed out a portion of the more costly alternatives. I should be aware of the cost factor concerning travel and stopovers, both during the days of trek and aftermath as well. In case, I am taking a shot at a shoestring spending plan, exploring treks to Kasol or Malana (both at Himachal) can be a decent decision of mine. 2-3 days is what is required to trek these type of places, and both fall under the easy grading. Maximum height of 8,701ft to 13,000ft (approx.) is to be covered while hiking 12 to 21kms. Nevertheless, I prefer to fuel my trekking endeavors only on suppers of Maggi and rice!
6- Precautions?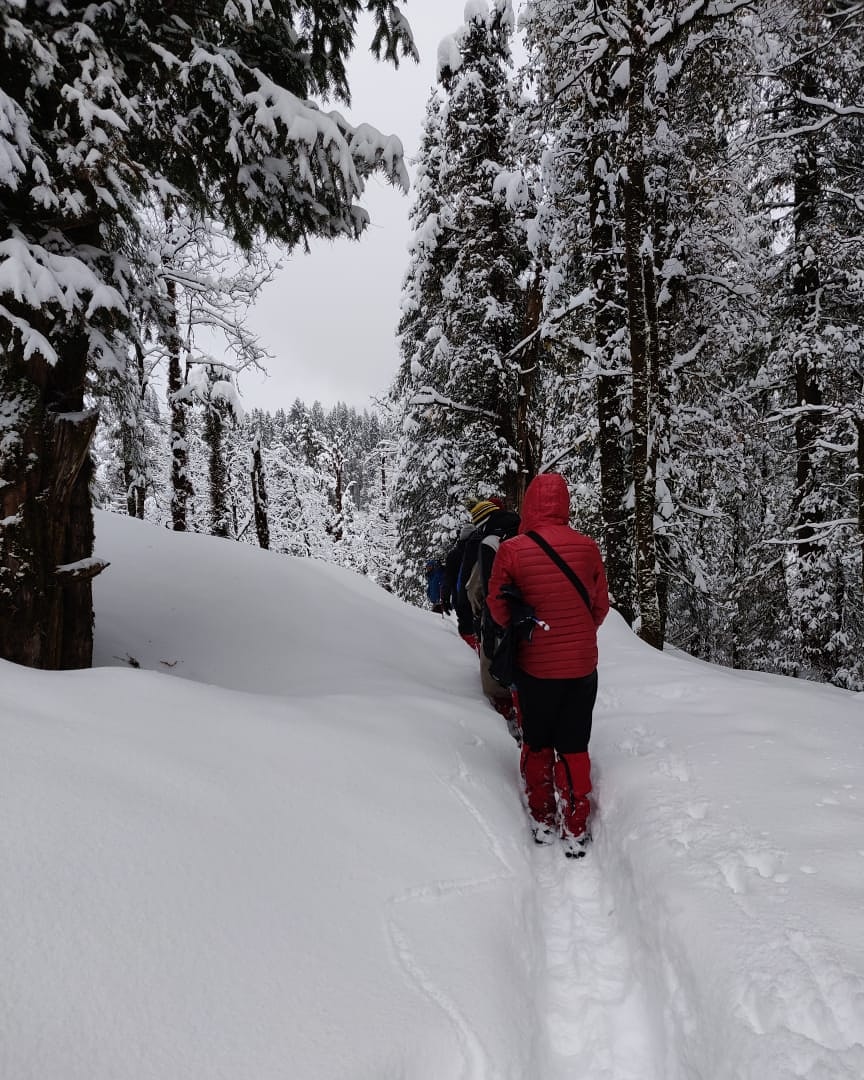 Acclimatization walk
My plan to trek needs to go beyond government travel advisories. Trekking is a professional activity. Thus I should read up on acclimatization (it could save your life) and never have this in my mind that I can rely heavily on your GPS when I am out there. Your travel plans require to go past government tourism warnings. Trekking is an activity with a lot of dedication, as well as specialization. So I should be aware of acclimatization (it could spare my life), and I do not always have to depend heavily on my GPS. Indeed, even most of the maps with details will, in general, be inconsistent in some remote territories. So my best investment by far would be to hire an accomplished local guide.
7- Planning?

Do my interests lie in hundreds of year's old culture or do remote mountain passes charm? For ancient monasteries, Ladakh or Little Tibet are the spots to go. If I desire to trek through lush woods, at that point, I should consider exploring Sikkim. For outstanding views of the mountain, the little-trekked trails of the Garhwal are on par to the best in the Himalaya.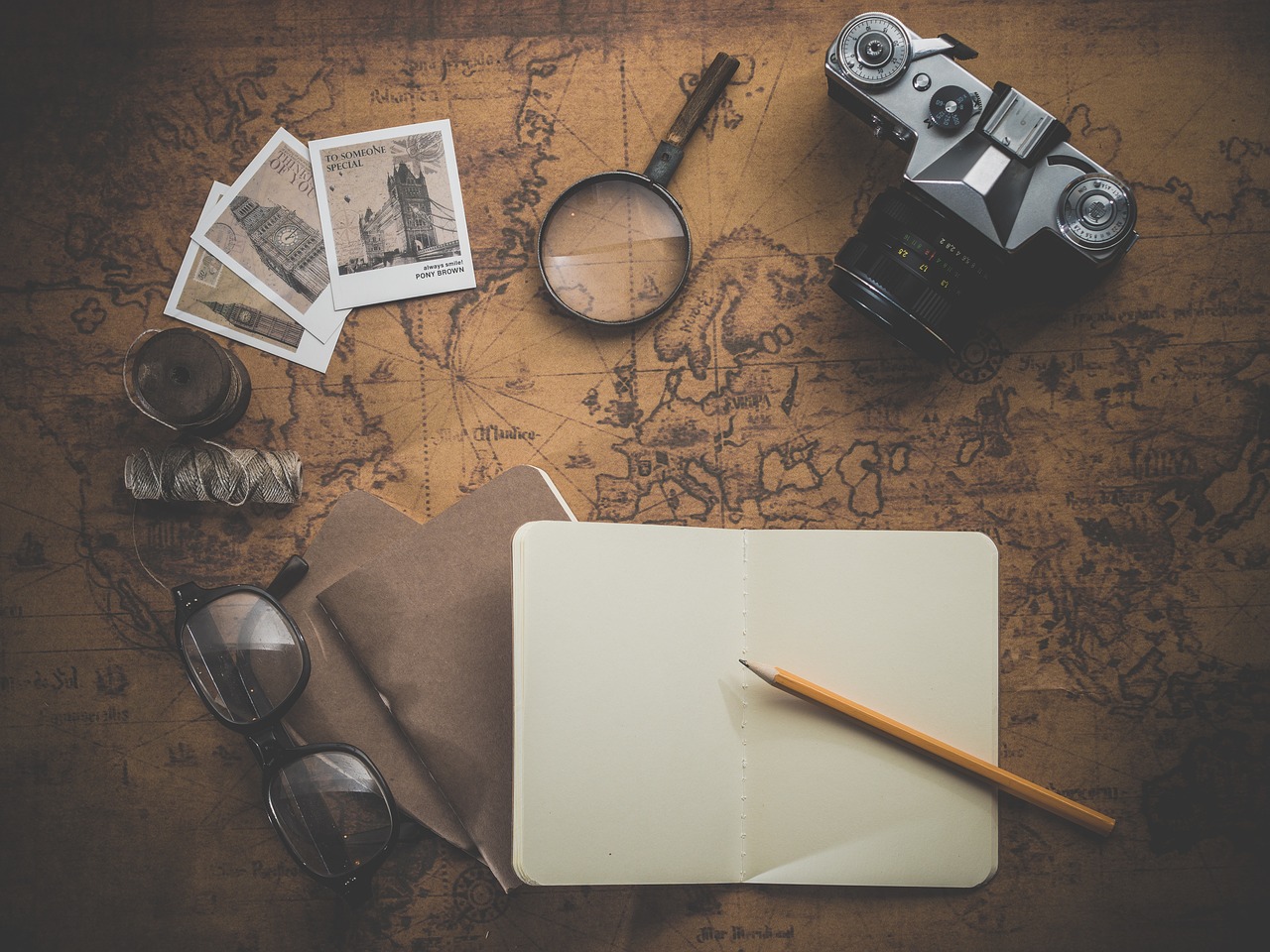 Most importantly, I should never be excessively driven by my schedule. In my program, I should accommodate a lot of exigency days for acclimatization, severe climate, town festivities, or take an additional day to appreciate a beautiful campsite. Understanding the Himalaya would take a lifetime to accomplish, so I should never hope to ace the mountains on a single trip.
8- Checked my equipment?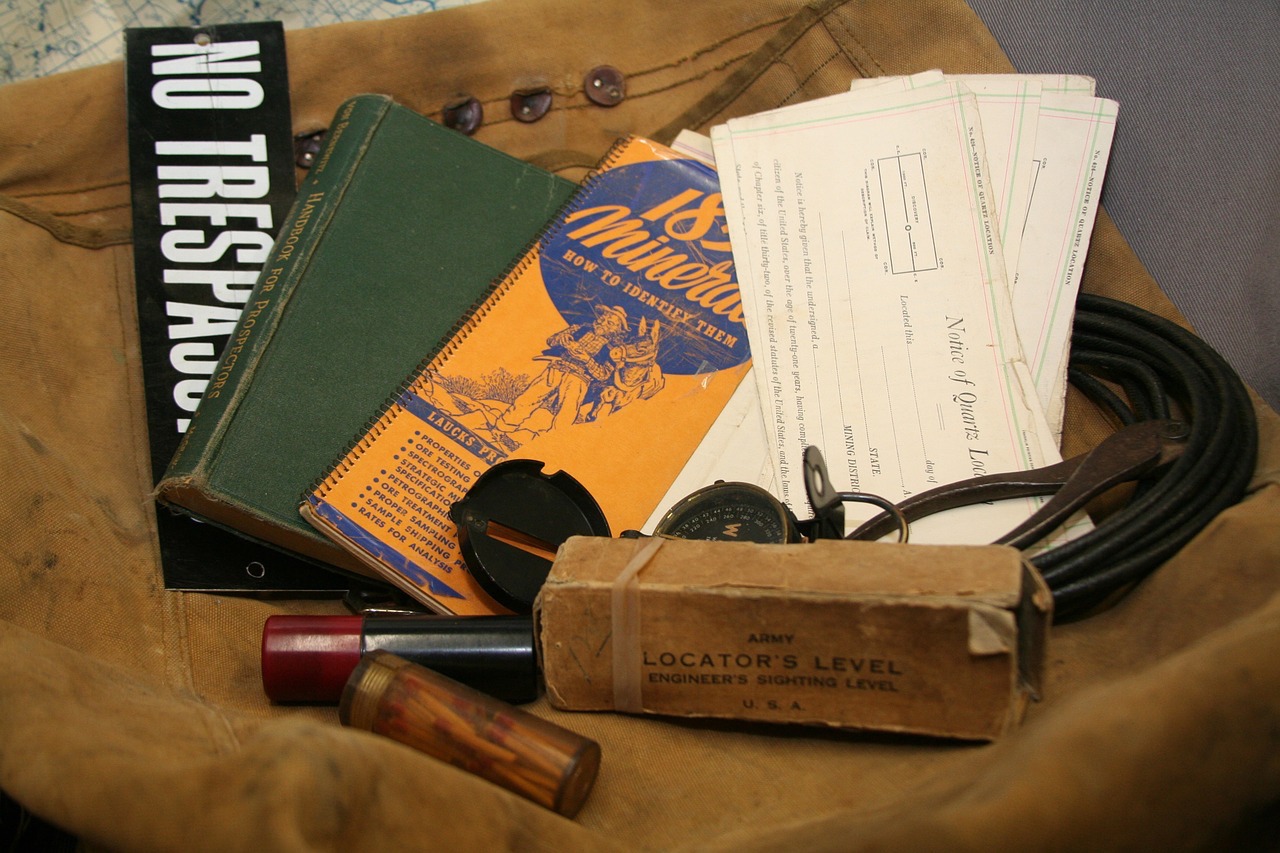 There is nobody to inspire in a remote mountain pass, so I should overlook style and ensure that my equipment is durable enough to withstand the variable mountain climate. There is no reason to put resources into the new open-air gear if my trekking equipment is fit as a fiddle. In contrast to Nepal, the great kit still comes at a higher cost than expected in India. If a specialist is making my courses of action, I should double check what is incorporated. When in doubt, it is best to bring my sleeping bag and mat and even my much-loved (lightweight) tent.
Guidelines for the trek

Hence, I have made it to the mountains!! Here are how to secure my equipment, speed myself, and make friends with local people.
Be definite and speed me
Being in the correct mind-frame is similarly as significant as my physical readiness. High altitudes are not the right place to release loaded feelings, so I should try to avoid panicking during unexpected moments, and leave enough breathing space in my agenda that will not feel bothered if my plans go astray. I should try keeping my trekking to a similar speed as local people. My trekking mantra ought to be 'short steps, deep inhalations,' especially when climbing steep passes or finishing long, tough stretches. Furthermore, I should never cross rivers or quick flowing rivulets shoeless: my boots will dry out, yet twisted ankles equivalently end of the trek!
Ensure my equipment
Using a firm kitbag for my trekking gear: these can be replaced after consistent contact with thorny bushes, rugged rocks and being offloaded into dusty campsites, yet do not risk harming my costly backpack (by having it lashed directly to a mule). And keeping in mind that it is inviting to walk with my camera geared up and ready, my odds of spotting a snow leopard on a distant ridge are comparable to winning the lottery! Dirty trails and expensive cameras do not blend, and a 'slip' on the path could result in untold harm to my photography equipment!
Keep my essentials close by
Continuously carrying a water-and wind-proof jacket together with a dry pair of socks and a new cap (or two - they are all straightforward to lose after a rest stop), should be noted. A supply of stuff-bags is a wise investment to facilitate the regular cycles of packing. Purchasing an umbrella locally, not merely to keep off the sun and downpour, yet in addition to shield my modesty during mountainside washroom breaks!
Be kind and flash a smile
I should start saying a Salam, Namaste or Julay while on the trail, thus keeping in mind that the nearby individuals are always fascinated (or interested) that I have traversed most of the way around the globe to meet them. Carrying a couple of photos from home to demonstrate to them my family or companions will aid me in separating the social obstructions. Be that as it may, I should not expect to get 'snap-happy' with neighborhood individuals: photography in some remote locales can cause offense. Hanging tight for approval (a grin at any rate) before fetching out my camera, should be my motto.
Honoring the environment
I should try not to begin wood fires or contaminate water sources - I may be a great many miles from home, yet the littlest thoughtless activities can be grievous for neighborhood living systems and individuals around. I should ensure leaving the campsite clean, with the rest of the trek team to guarantee that my campsite is tidied up and rubbish carried out (it is eco-conscious, and furthermore avoids the possibility of any of my belongings being incidentally disposed of).
Medical issues
Fetching my essential medicine, however being particular about taking other drugs along with me, should never be forgotten. Many brands can be bought without prescription in India. In any case, whatever medical grounds I am in, do not treat the local people. Except for an emergency, you will do more damage than anything else. Providing antibiotics may appear to be useful. However, it might deject the patient from looking for long-term advice from a neighborhood medical expert.
Keep trekking?!
Responding to these necessary inquiries can enable me to channel my decisions to a bunch of treks that are most appropriate for me. My answers do not need to be hyper-explicit, yet a general diagram of where I stand can enable me to get a clearer picture of what I ought to anticipate. Hence, happy and successful trekking to me!