Top 9 Things to do in Kufri Valley and Best Time to Visit Kufri | Complete Guide
If you want to explore adventures in the midst of snow-capped mountains and chilled temperatures then Kufri is an ideal place. Situated in the exquisite hill station of Himachal Pradesh 13 km away from Shimla, Kufri is a breathtaking exotic place for its natural beauty and enjoyable weather. Additionally, cultural efficiency of this place brings tourists from all over the world in trying out different sports adventures.
There are numerous things to do in Kufri situated in the foothills of the Great Himalayan Range. Therefore, travelers get lost in the startling beauty of the surrounded nature while spending a great holiday in Kufri snow point. Hence, Kufri is an ideal location for couples, trekkers, friends, and families.
About Kufri Valley
In recent times, Kufri has become famous as a spotlight of Himachal Pradesh. Tourist from different countries gets access to places like Mandi, Shimla, and Manali traveling from Kufri valley. During the summer seasons, you get astounding footage of Kufri Valley, and in winter's snow-capped mountains make your heart skip a bit.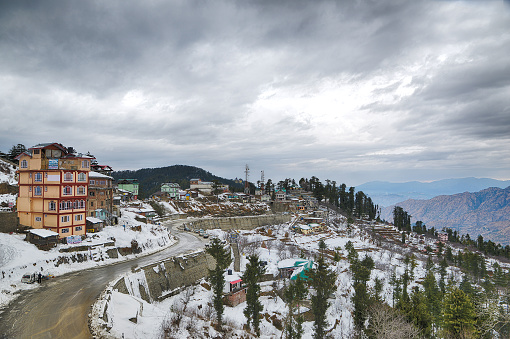 Located at an elevation of 9000 feet, Kufri is a land of lush green fauna that is picture-perfect. Impenetrable forests of mountain trees cover the whole valley delivering electrifying views amid the city life. Travelers feel more connected to nature while visiting Kufri because of its amplifying surroundings. Travelers go through a thrilling journey between the beautiful valleys with impeccable natural beauty.
Also Check: Best Places to Visit in Jibhi
Best Time to Visit Kufri
Kufri is a popular place to visit with its spectacular nature and exciting adventures in the summer months from April to June. It brings out the charming and electrifying tranquility of the place. However, people who seek adventure amid snow are welcome during the winter season. Kufri valley Shimla gets covered with chunks of snow in the winter making it an ideal time for visiting.
Kufri from April to June (Kufri in Summers)
The summer temperature of Kufri in April ranges from 13 degrees Celsius to 20 degrees. Moreover, the weather remains calm and pleasant with the gorgeous valleys reflecting sun rays. Therefore, travelers visit Kufri during these months to escape from the scorching heat of the sun of summer.
Kufri from July to September (Kufri in Monsoon)
Monsoon months are soothing and change into a thrilling destination for tourists. Moderate rainfall makes the hilly roads slipper leading to high chances of landslides. Kufri valley temperature ranges from 20 to 30 degree Celsius in monsoons. Hence, check the weather conditions and monsoon climate before visiting the place. It is dangerous for the locales and tourists to explore in the middle of landslides.
Kufri from October to March (Kufri in Winters)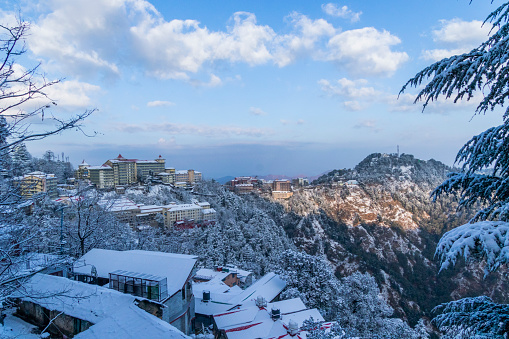 This is the ideal season for trying out different adventures in the Kufri snow point like skating and skiing. Snow lovers visit Kufri during these winter months where a Winter Festival is also organized for tourists. However, do not forget to take additional clothing protection as the temperature falls below -4 degrees Celsius at night.
9 best Things to do in Kufri
Kufri valley, a small hill station in the city of Shimla offers a bucket of adventures to the tourists. From skiing to skating and exploration of different activities excites all travelers in the foothills of the Himalayas. Throughout the year adventure lovers wait to visit Kufri attractions for the top winter sports available at affordable prices. Adventures are not safe for anyone and here it is no exception.
Skiing and Heli-Skiing
Skiing is one of the best adventures that bring more sensation to the tour. Moreover, tourists get the chance of rushing through the icy slopes of mountains after a snowfall. However, skiing can be dangerous for kids and small children. Therefore, it is recommended for experts and adults. It will make your heart beat faster amid snow land with a strong gush of chilled winds in Kufri snow point.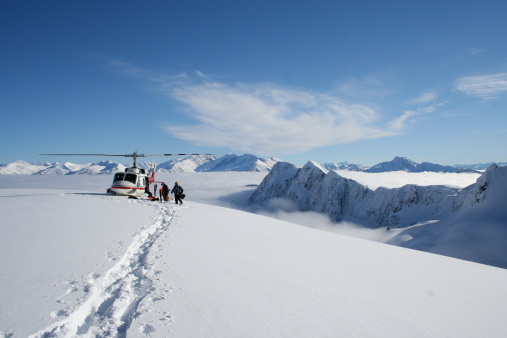 Apart from the regular skiing activity Heli skiing witnesses the natural beauty of Himachal Pradesh from above. The experience of Heli skiing makes you fall in love with the high terrains and thrilling gush of snow in Kufri valley. Therefore, tourists would admire the beauty of snow-capped mountains and rocky terrains through this fun activity.
Timing in tourist season- 9:00 AM – 7:00 p.m.
Timing in off season-9:00 AM – 7:00 p.m.
Timing in the winter season- 9:00 AM – 6:00 p.m.
Best time to visit- Winter is the best time for skiing because of the presence of powder snow.
Famous Spots for Heli skiing- Rohtang Pass, Manali and Mount Deo Tibba
Tobogganing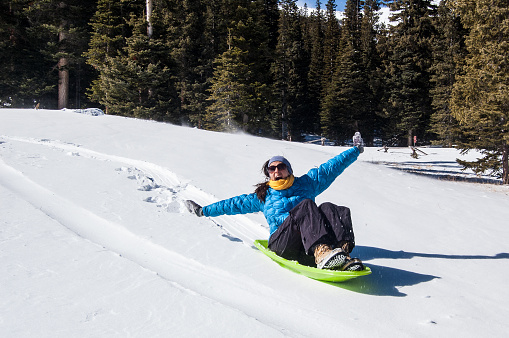 Tobogganing has gained immense popularity in recent years as a famous snow adventure sport. Tourists get the chance of gliding through the fascinating meadow, wide valleys, and Himalayan streams. Moreover, green valley Kufri offers the best tobogganing experience to all tourists including kids especially in the winter season when the land is covered with snow. Two people can ride the toboggan and enjoy the exciting adventure together.
Fare per person- INR 500/-
Best time to visit- May to June and October to February
Location- Kufri
Paragliding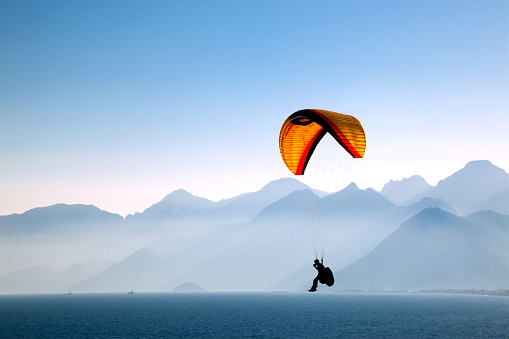 Paragliding is common in the hilly areas and offers a thrilling experience to the adventure loves falling from a peak. It makes you fly like a bird with a parachute amid the electrifying snow-capped mountains. Additionally, it will make you feel like heaven seeing the small streams and snow land underneath in green valley Kufri. Therefore, paragliding gives a breathtaking view of the Great Himalayan Range from the sky and the top attractions of the region.
Best time to visit- October to November
Price - INR 2500/-
Ice-skating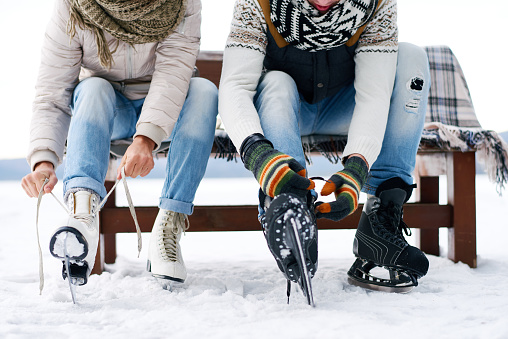 Besides skiing and Heli skiing, ice-skating is another winter adventure of Kufri loved by thousands of people. The experience of skating in the undulating valleys of Himachal Pradesh is spectacular compared to other regions. Therefore, skating gives you loads of unforgettable memories and daring experiences on top of the mountains among Kufri attractions. Nowadays, it is a popular activity picked up by the majority of people.
Best time to visit- December to January
Price - INR 150/-
Horse Riding and Yak Riding
Horse riding is typically not a winter sports adventure activity but it has countless amazing experiences for travelers. This adventure activity has become most popular all over the Kufri town. Moreover, it excites people sitting on the horse and going through the rough terrains of mountains covered in snow. There are options for Kufri trekking to Mahasu Peak by horse riding accompanied by a thrilling and exciting journey. Therefore, demand for horse riding increases tremendously during the winter season in Kufri valley.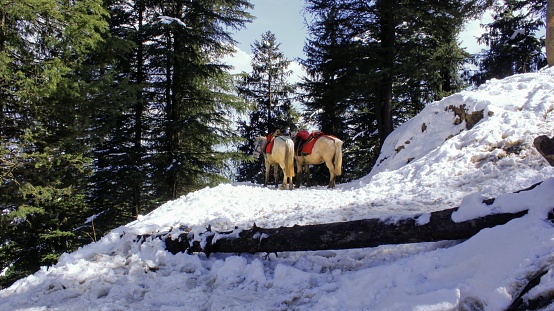 You all must have seen a Yak with long shaggy hairs in the valleys of mountainous regions. Kufri is no exception because tourists can find several Yaks ready for a ride through the uneven terrains. Landscapes of Kufri are the favorite location of Yaks that takes you on a spectacular journey through the snow.
Best time to visit- November and January
Price- INR 500/-
Rock Climbing
Rock Climbing is a great Kufri attractions offered in most mountainous regions throughout the year in different season. In Kufri, tourists will get a chance to explore a completely new dimension to the adventurous activity inclusive challenges. Natural terrains of the rock posses threat for climbing in monsoon seasons as it becomes slippery. Rocks are prone to a landslide that is why winter is the best time to try out the adventure.
Best time to visit- October and January
Price- INR 3,000/-
Ziplining
Zip lining has plenty of options with thrilling experiences in the valley of snow in green valley Kufri. Hence, no one will regret the fascinating adventure of traveling from one peak to another. Zip lining is a different adventure activity of Kufri where tourists travel 70 feet high in the air in a 500-foot long distance. Moreover, 60 persons can afford to travel through the roller coaster ride together in less than 1 minute. Therefore, witness the thrilling adventure activity with loads of memories and sceneries.
Do not forget to carry valid ID proof and booking vouchers
Not permissible to children under 12 years
Best time to visit- November to February
Price- INR 500 to 3500/-
Opening hours- 09.00 AM to 05.00 p.m.
River rafting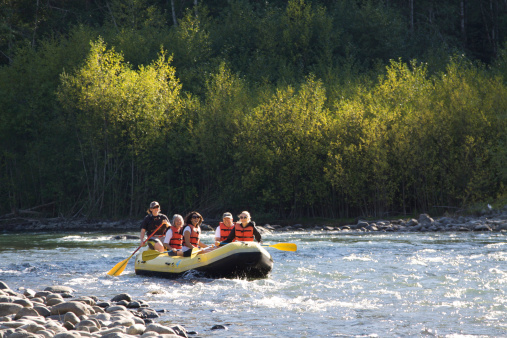 This is one of the unique destinations for exploring the undulating valleys of Kufri sightseeing and the long trails of the river. Tourists find river rafting thrilling against the turbulent river flow. Moreover, at certain times you may face high tide in the river tide that becomes dangerous in the chilled temperature. It generally lasts roughly for 2 hours delivering an exhilarating experience to everyone in Kufri attractions.
Best time to visit- October to May/li>
Price- INR 1000 for 7 km per head
Trekking and Camping
Adventure lovers already know that Kufri is the hub of several famous yet challenging trekking routes in India. Discover the picturesque valley and chilled weather of Shimla, Manali, Fagu, and many other places in the foothills of the Himalayas. Throughout the trip, dark green meadows covered with deep snow during the winters and streams of the Beas River give you an electrifying experience of adventure activities in Kufri Shimla.
Besides fascinating Kufri trekking routes amid rocky terrains of snow-capped mountains, it has splendid camping sites for a weekend getaway or a few days. The place is known to be blessed with rich environmental memoirs against city pollution. Located 2250 m above sea level, you will get one of the best spectacular camps in Kufri including facilities. Hence, Camping in Kufri trekking is famous as an unforgettable spot for couples, friends, and families.
Also Check: Pin Bhaba Pass vs Hampta Pass
Khuwalia Peak Trek
Duration- 2.30 hours walk from snow trails campsite to the peak for exquisite scenery and high altitude. The camp is situated 48mins from Kufri.
Location- Kufri valley
Altitude- 2400m
Best time- April to May for the summer festival
Attraction- Best Valley view point Sunset point Stay Amidst Apple Orchards Panoramic 360-degree view of Himachal Pradesh state Hike through Mountain ridges & Forest trails
The Khuwalia Peak in the hill station of Kufri valley gives an enchanting and soothing appearance to the tourist amid the vast landscapes of the place. Though the trek is challenging it delivers innumerable breathtaking views and an amplifying experience. It throws challenges to the trekkers for walking on thick bed of snow and tracks passing narrow streams. You should have prior experience for staying in high altitudes before coming to this trek. After spending some time on top of the peak, travelers come back to Snow trail camp for bonfires and dinners.
Mahasu Peak
Duration- 24 hours
Location- 13km from Shimla
Altitude- 2720m
Best time- Summer months or March to November
Attraction- 1.Stunning views of Badrinath and Kedarnath ranges. 2.Nag temple 3.Mahasu Ridge 4.Himalayan Aviary
Nag Temple located at the peak of Mahasu presents a Kufri trekking route for people with splendid views of the Kedarnath and Badrinath ranges. You can embrace the natural serenity of Kufri valley and natural streams walking through the muddy path. Generally, tourist starts from sunrise and come back before sunset. Located at a distance of 13 km from the heart of Shimla the entry fee to the place is INR 650 per person.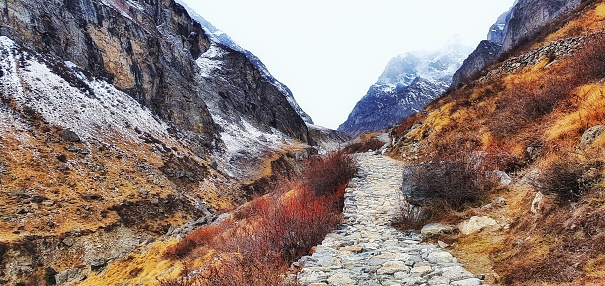 The Kufri sightseeing season of visiting is in March and November and summer seasons. The place is full of sports adventures like skiing, hiking, and mule riding. You can find an apple garden on top of the peak with a variety of Himachal costumes. Tourists rent these things at different tariffs as per their requirements.
Himalayan National Park
Duration- 1 hour from Kufri
Location- The park is 17.2 km from Shimla Railway Station and 36.1 km away from Shimla Airport
Altitude- 2,350 m to 2,730 m
Best time- Summer and autumn season months
Attraction- •Rare animals like musk deer and snow leopards •Flora like oak and spruce •Herbaceous plants of balsam and primula •A wide diversity of Tibetan wolf and bear •Spectacular view of nature
The Great Himalayan National Park is the most famous Kufri attractions all over Himachal Pradesh. It is spread across 754 sq. km possessing as the largest tourism hub welcoming foreigners and Indians. Tourist enjoys observing mountain species at Rolla and Shilt with the amusing jungle and spectacular view of snow-capped mountains all around green valley Kufri. The trekking route starts from Kharongcha Gate and ends in Aut ranging 6km in total condemning photography sights and other heritages. In the return journey trekkers comes back to Goshani after completing lunch.
Why is Kufri famous?
Kufri valley located 2510 m above sea level and 13 km away from the heart of Shimla is well known as a fascinating tourist destination for adventure sports. From trekking in Kufri to skiing, many other sports are taken place, especially during the winter season. Travelers from every corner of the world visit Kufri for the electrifying mountain ranges and beds of snow all over valleys. Hence, trekking in Kufri to the highest peaks and Nature Park also draws travelers to Kufri.
Is there any snowfall in Kufri?
There are no snowfalls during the summer season and the temperature remains calm in green valley Kufri. The best time to visit Kufri and get snowfall is November to February when the green meadows are filled with an abundance of snow.
Is Kufri better than Shimla?
Shimla has a Mall road and markets with a tint of city life but Kufri valley is sufficient with green valleys and silent meadows away from the hustle of the city. Resorts and hotels are there in large numbers in Shimla but very little in Kufri. For travelers who love the quiet place for a peaceful vacation then Kufri valley is the best place. However, for facilities of healthcare and education then Shimla is far more urbanized than Kufri. Shimla has a great church and other shops whereas there are Kufri adventure activities.
How far is Kufri from Shimla?
Kufri is around 13km away from the heart of Shimla through National Highway 22. The roads are well connected via the roads of Shimla-Dhalli and Kufri attractions. There are facilities of vehicle, hire a cab and other state transport buses from Shimla town. Therefore, Kufri valley Shimla is accessible by air, road, and trains from all over the world.
Conclusion
Kufri is accessible from all over the world as a renowned hill station, which gets covered in snow during winters. The majority of tourists visit Kufri valley for the adventure sports and scenic beauty of the Great Himalayan Range. Some of the Kufri sightseeing tourist spots also serve as picnic spots on the bank of Beas and Tirthan River.