The divine valley of Kashmir attracts poets, storytellers, movie directors, tourists and trekkers to its mystifying charm.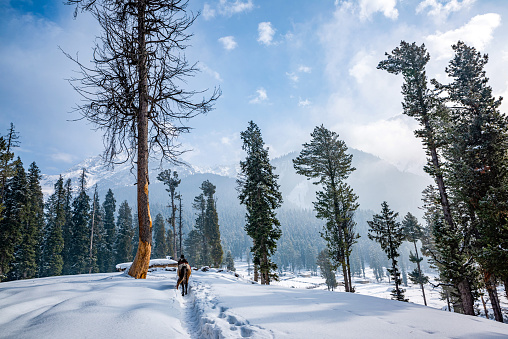 Among the many breathtaking places in Kashmir, Pahalgam and Sonmarg are a hub of adventure that offer a bunch of activities for the visiting tourists. Whether on a holiday with family and friends, or a solo vacation, the heartwarming experience is bound to give you memories for a lifetime.
In the following write-up, let us walk through some of the interesting facets of Pahalgam and Sonmarg.
Also Check: Tarsar Marsar Lake Trek
Top 5 things to do in Pahalgam
Kashmir Pahalgam is a bubbly destination for global tourists. And why not? It offers a cocktail of activities to keep visitors busy. Among the numerous activities to do in Pahalgam, here is a quick overview of the most popular ones.
River rafting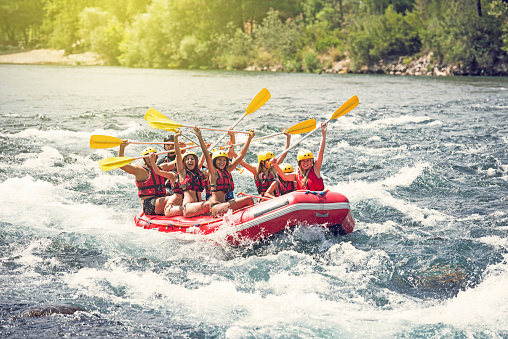 River rafting in Pahalgam is one of the most thrilling adventure sports. The most beautiful part is that rafting in the Lidder River in Pahalgam can be tried by beginners too. And, for tourists seeking an adrenaline rush, the ever effervescent Zanskar River offers a bubbly stretch that gives a hair-raising rafting experience. Rafting in Pahalgam, especially in Zanskar, is among the most challenging adventure sports in Pahalgam.
Zorbing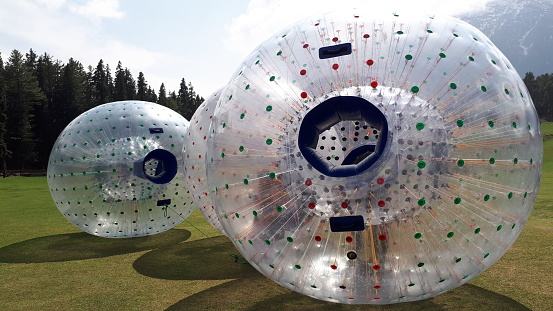 The serene meadow of Baisaran is one of the most breathtaking spots near Pahalgam. Located at a distance of 6 km from Pahalgam, the tranquil grassland is encompassed in dense forests. The place offers Zorbing, a fun and exciting activity that is extremely popular with the tourists. It is one of the most enjoyable outdoor activities in Pahalgam that tourists love to participate in.
Trekking and Camping

Pahalgam is the start point of the revered Amarnath Yatra. The holy pilgrimage is one of the top things to do in Pahalgam in July-August (in the month of Sawan). Pahalgam also serves as a take-off destination for many rewarding treks like Chandanwari, Sheshnag Lake, Kolahoi Glacier via Aru Valley, Satlanjan, and Dudhsagar Lake. The place also boasts some picturesque camping sites, the most favorite being the tranquil Aru Valley. The delightful scenery of the camping sites ensconced in the shadow of tall alpine trees is simply spectacular.
Trout fishing
Another exciting option about your visit to Pahalgam is fishing. The peak fishing season is from April to October. There are a lot of tributaries and streams of Lidder River that offer excellent fishing opportunities for brown and rainbow trout.
Skiing
Skiing is one of the most popular things to do in Pahalgam. In fact, Pahalgam is touted as the second best skiing destination in the state of Jammu and Kashmir after Gulmarg. The most popular location for skiing at Pahalgam is the Aru Valley. The scenic slopes of the valley are an ideal ground for skiers all over the world. Aru Valley also conducts a snow festival for 2 days in January. This event highlights the major winter sports and is a massive hit with the tourists.
Top 5 things to do in Sonmarg
Sonmarg closely follows Pahalgam; it is, in fact, not a second cousin to Pahalgam, but goes hand in hand for thrill and adventure. In local parlance, the name Sonmarg translates into golden meadow. And, true to its name, Sonmarg radiates brilliant golden yellow colors in the fall. Among things to do in Sonmarg in October, the photographers can get the best chromatic shots of the autumn hues surrounded by the high Himalayas in the fall season.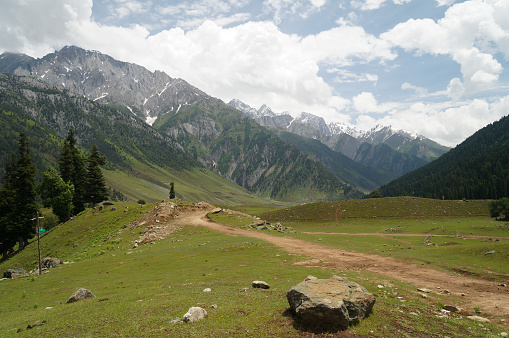 And in winter time, the meadow shimmers in white snow, a delight for the visiting tourists. The place is a hub of activities during all seasons. Let's take an overview of some adventure activities in Sonmargthat are pure fun and frolic.
Trekking and Hiking
With expansive green valleys and dense forests, Sonmarg in Kashmir is a hotspot for trekkers all around the globe. The place has great hiking trails to explore and treks and hikes are one of the most popular things to do in Sonmarg in the summer. Sonmarg offers numerous trekking locales such as Amarnath Peak, Machoi Peak, Sirbal Peak, Thajiwas glacier, and Kolahoi Peak for exploration. Another popular trekking destination is The Nichnai Pass, at a distance of 13 km from Sonmarg.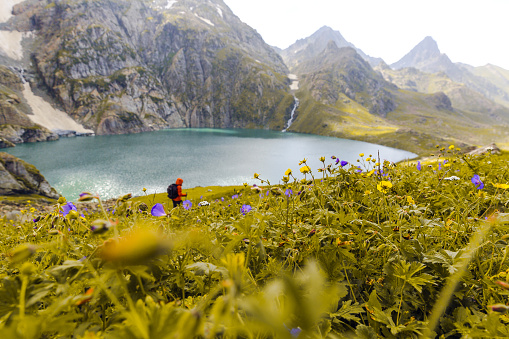 For the brave hearts who are seeking a challenging thrill, visiting Zero point, Sonmarg should be high on the priority list. Located around 30 km on Sonmarg-Leh road, one has to cross the precarious Zojila Pass to reach the Zero point. But, the stunning 90 minutes drive is a lifetime experience as you navigate blind curves, effervescent streams, massive ice walls, and glistening snow. Once at Zero Point, the spectacular view of the snow clad mountain ranges leaves you spellbound. There are activities galore like snow tubing, sledding, and also ATV bikes.
White Water Rafting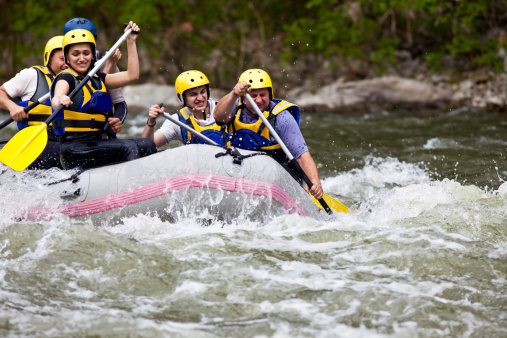 The picturesque Sonmarg has two facets to its personality, one are the unending valleys and the other are thrilling activities. The Indus River offers grade 4 rapids for rafting in Sonmarg. Whether seasoned rafters or amateurs, anyone can indulge in white water rafting in Sonmarg.
Ice Skating
Come winter and Sonmarg transforms itself into a hotbed of snow activities such as skiing, ice-skating on frozen glaciers, and sledging. Among other fun activities, making a snowman, rolling down the soft snow, and snowballing are simply blissful for tourists.
Skiing
The glistening snow against the shimmer of the falling sunlight is a skier's delight. And that's exactly what the undulating slopes of Sonmarg have to offer. The skiers get an adrenaline rush gliding over the snow carpet but Sonmarg slopes are not for the novice skiers for sure. One has to be an expert skier to be able to navigate the adventurous slopes.
Trout fishing
Angling in the Indus River is one of the prime attractions at Sonmarg. Indus River inhabits numerous trout and Mahseer fishes and the meandering river attracts anglers from all over the world.
Frequently asked questions
Why are Pahalgam and Sonmarg famous?
Kashmir Pahalgam is a scenic jewel of the breathtaking Liddar Valley. Along with abundant natural beauty, Pahalgam boasts an ideal setting for adventure activities and also offers a base camp to many treks of the region. The place is most popular as the start point of the annual Amarnath Yatra to the holy cave of Lord Shiva.
Sonmarg was the main connection between Kashmir and China on the ancient Silk Route, hence has a historic charm associated with its name. It also has a military importance as a base camp for Ladakh. True to its name, Sonmarg transforms into a snowy paradise during winters and offers a multitude of interesting activities.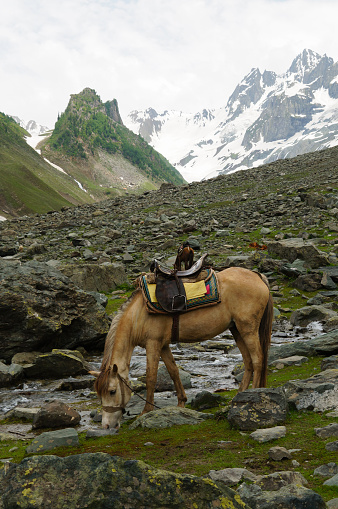 Which is better, Sonmarg or Pahalgam?
Both Sonmarg and Pahalgam are nature's gift to mankind. Both the places are picturesque and offer good accommodations. However, the lodging options are more in Pahalgam. A trip to Pahalgam is three-in-one journey that soothes your senses with enchanting natural splendor, satiates your adventure desires, and also offers a spiritual solace.In fact, adventure sports in Pahalgamdraw tourists to this mesmeric destination all the year through.
On the other hand, Sonmarg in Kashmir is unspoiltand pristine- a perfect hilly escape for nature lovers and adventure junkies. The beauty of the golden meadows of Sonmarg is just-so-surreal in the autumn season- a perfect delight for shutterbugs!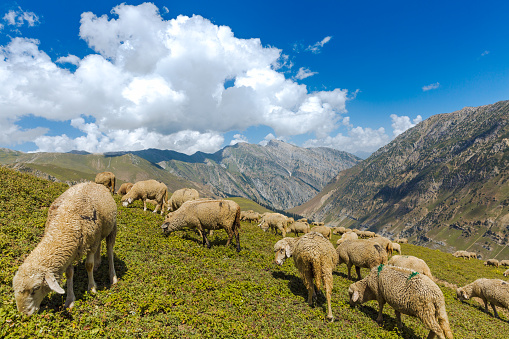 Does Pahalgam have snow?
Chilly weather sets in Pahalgam in the month of October, when there is a sudden nip in the air. The peak of winter is December and January with temperatures dipping to sub-zero levels. Pahalgam has abundant snow from December till February. The region is carpeted with thick sheaths of snow, akin to a frosty fairyland.
If wishing to indulge in snow fun then plan your trip accordingly in the months from December to February.
Is it safe to visit Sonmarg?
There is no doubt that Srinagar was a hotspot for insurgent activities. However, lately the place has bounced back and is considered safe as a tourist destination.
Is it safe to visit Pahalgam in December?
December is one of the best months to visit Pahalgam. The destination is a snowy heaven in this season, with numerous snow activities to occupy your interests. Among other months, March to November are the best months to visit this hill station as you can try a lot of outdoor activities. During thistime, the weather is enchanting with crystal clear skies and the idyllic meadows are covered in a glossy carpet of grass.
Conclusion
If you wish to escape the summer heat or participate in joyful winter activities then head to Pahalgam and Sonmarg straight away. Both are dream destinations, an ode to nature!These locales simply leave you spellbound with their paradisiacal beauty and a dazzling spectrum of thrill activities.