We all seek a little time out from the daily drudgery of deadlines, tight schedules, and workstations. However, getting multiple days off to plan a vacation seems like an almost impossible task. The best solution is to make the most of your weekend and unleash the adventure-seeker!
Here is a list of some of the most amazing treks in the Himalayas that you can cover within a weekend.
If you really want to experience the adrenaline rush from trekking, but feel intimidated by the thought of steep hikes, long walks, and altitude adaptability; the Nag Tibba Trek is for you! Nag Tibba translates to 'Serpent's Peak', in the local language, and is the highest peak of the lower Himalayas, Garhwal region.
In the Dehradun-Mussoorie area, this is an easy 2-day trek and is comfortable for beginners, first-timers, and experienced trekkers alike. The Nag Tibba trek offers an amazing scenic treat for the trekker's eyes in the form of enchanting Rhododendron and Oak groves and a quaint little village. Situated at 9,915 ft above sea level, this trail gives you a 360-degree look at the sheer serenity that surrounds this place. You also get a view of various peaks and mountain ranges such as Gangotri, Swargarohini, Kedarnath, Srikanth, and more. For some weekend wandering, this trek is perfect.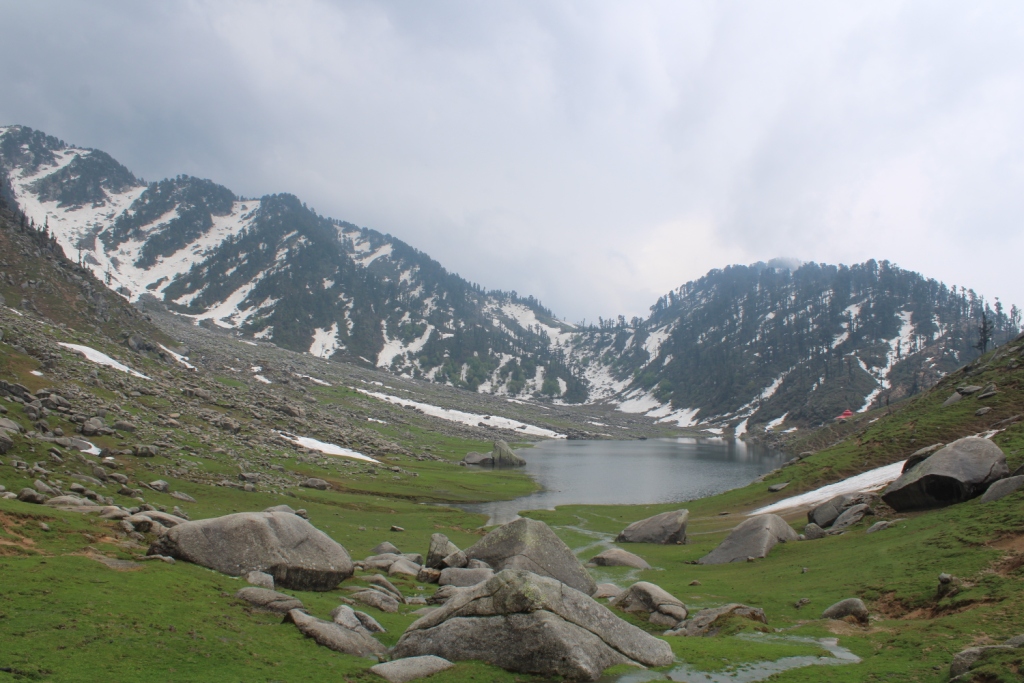 Planning to shut out the noise and work stress, and nestle yourself in nature? The Kareri Lake Trek is located in the Kangra district of Himachal Pradesh, about 27 km from Dharmshala, at an altitude of 9,650 ft. Water bodies from Minkiani peak flow in, to form the Kareri Lake trek. Bring out the shutterbug in you as this trail charms you with scenic villages and sighting of various species of birds.
In Himachal Pradesh, this trek is considered one of the most beautiful alpine treks as the trails lead you through meadows and streams that hypnotize you with their picturesqueness. The first half of the trek is from Kareri to Rioti village. Then the trail goes through rocky grasslands, steep ascents, river crossing across wooden bridges, forming the second leg up to the lake. Overall, this enthralling trail makes up for an easy to the moderate trek of about 26 km.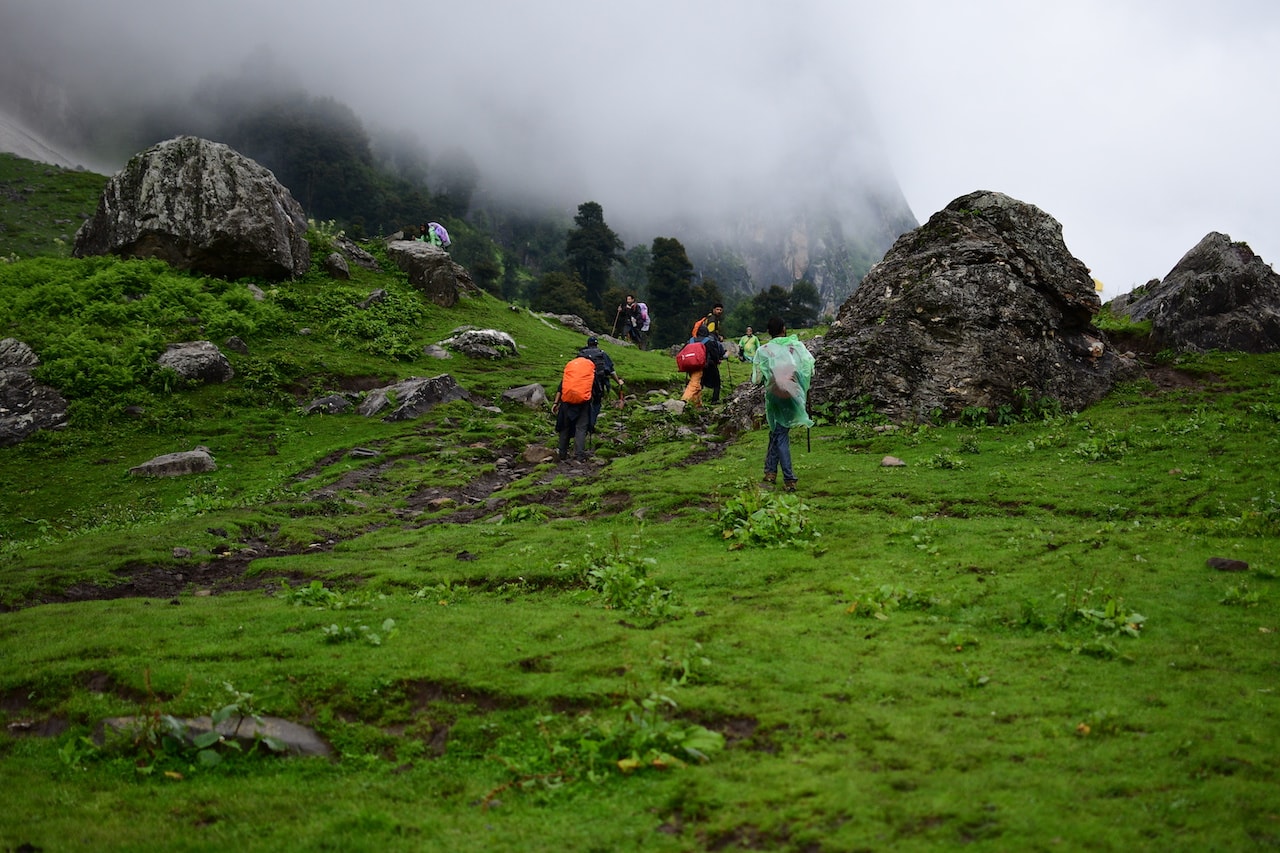 Standing tall at an altitude of 11, 970 ft above sea level; this enchanting trek is a must on every Himalayan adventure lover's to-do list! The Chanderkhani Pass Trek takes you through lush alpine forests laden with Deodar, Blue Pine, Walnut, Wild Cherry, and Golden Oak trees. The majestic Himalayan behemoths keep you company through this journey. You will be surrounded by Bara Bangal, Parvati, and Pir Panjal ranges. Be prepared to lose yourself in the all-consuming tranquillity of this trek. The difficulty level of this trek is moderate which makes it a perfect retreat for nature lovers and thrill-seekers. Find yourself freely wandering through the heart of Kullu Valley, and forget about the city hustle.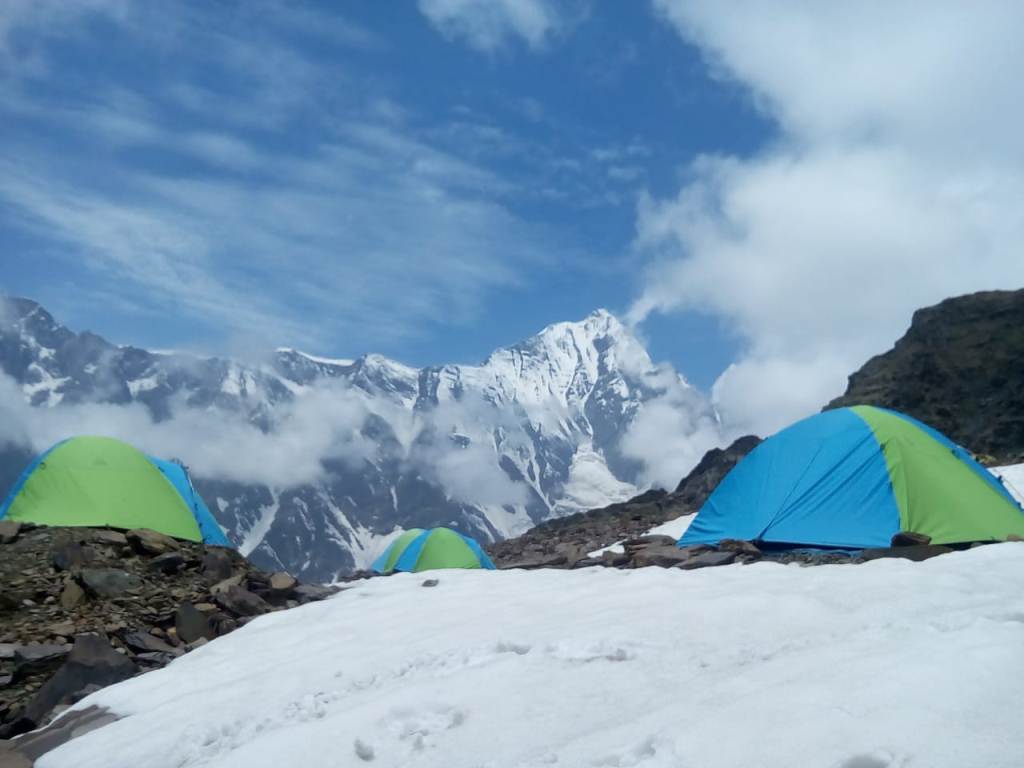 Who would've thought that a pristine trekking trail exists right beside the ever-bustling city of Manali? The Beas Kund trek is one of the most desired treks in the area. The trek begins at the Solang Valley base camp and has a mild, gradual incline. The maximum altitude of the place is 12,772 ft, this is an easy to moderate level trek. This magical place is associated with the story of Rishi Vyas, who is believed to have written the Mahabharata epic. It is possible that the lake gets its name from the sage. The striking contrast between the bubbling, gushing emerald lake against the jagged peaks of Pir Panjal, is a sight to behold. This 12 km trail is a trekker's paradise as its lush, green grasslands of coniferous trees and alpine shrubs look like a painting out of a fairytale book!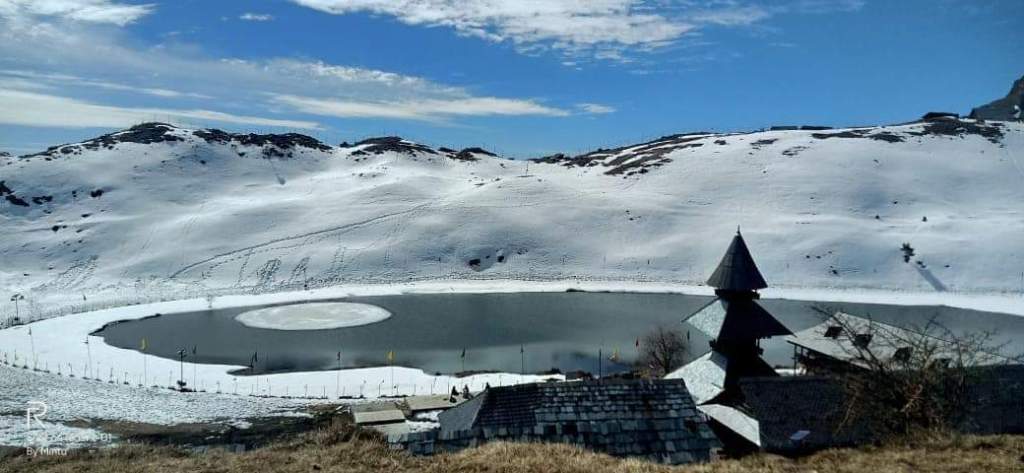 Want to enjoy the grandeur of the Himalayan ranges with your family? The Prashar Lake Trek has got you covered! This easy to moderate trek is a favourite among backpackers and tourists alike. Situated at an altitude of 8,900 ft, sits the pristine blue-water lake, flanged by the Dhauladhar, Kinnaur, and Pir Panjal mountain ranges allowing you a 180-degree view of the sheer magnificence of the Himalayas. If you love to socialize with the locals, this trek leads you through villages, rivulets, and charming forests. The temple of Rishi Prashar is an architectural marvel and meditates quietly in the landscape. You can enjoy the view of snow-capped Triund, Hanuman Tibba, Manali peak, Friendship peak, and many more. This untouched beauty is a hidden gem.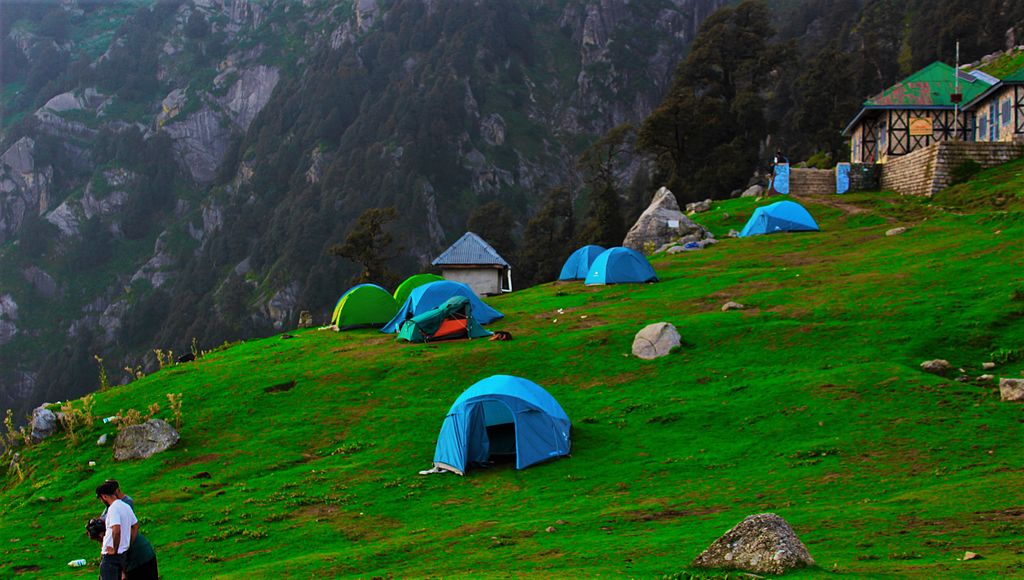 Beginning from the Dharamkot base, this short and easy trek is a hot pick for adventure seekers from Delhi and Chandigarh. The best part about this trek is that it is accessible through all seasons. In summers, you can enjoy the vibrant flora of the meadows, and in winter, it turns into a snow-covered wonderland. The Triund trek leads you through a steep ascent and rewards you with rejuvenating walks among Oak and Rhododendron trees. Hassle-free and well connected to Dharmshala and Mcloedganj, this is a perfect weekend getaway for nature lovers. The maximum altitude is 9,278 ft and takes two days to complete the trek. Enjoy the breathtakingly picturesque views of Dhauladhar ranges and Kangra valley.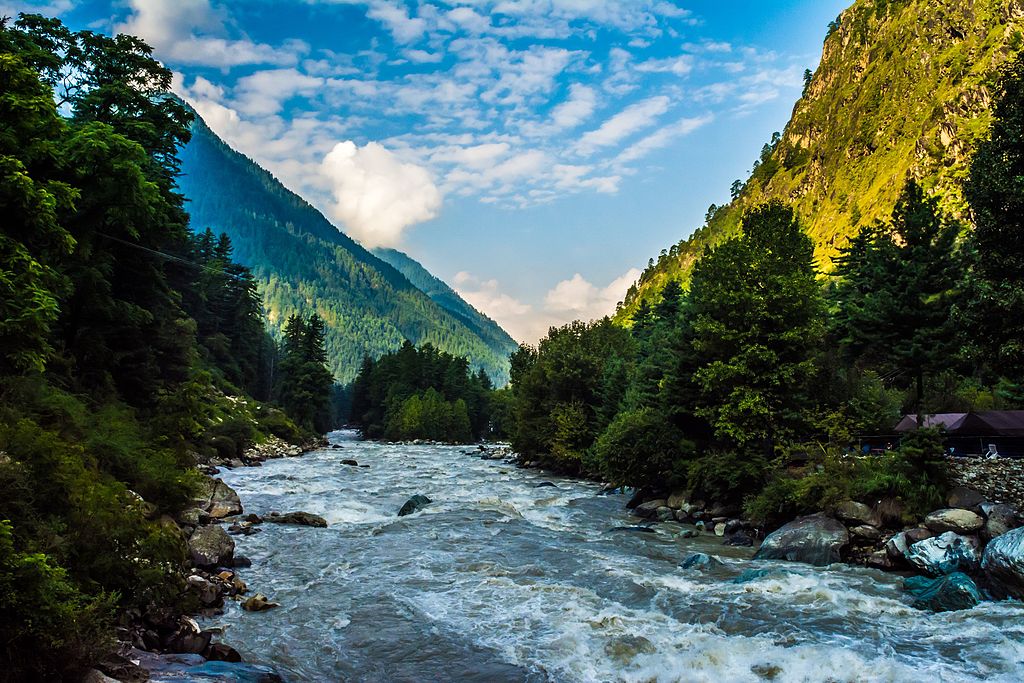 One of the most popular treks among backpackers, solo travellers, and beginners, this trek is situated deep in the Parvati valley. Reaching the place can be tricky, so it is advisable to have a clear travel map. This is an easy to moderate trek of about 24 km distance, at 9,700 ft altitude. There are three trekking routes that take you to Kheerganga, which have similar terrain. The first is via Nakthan village, the second is via Kalga village, and the third is via Tosh village. Pick the route that best suits your needs and satiate the wanderlust! Take a dip in the local culture as you pass through villages and shops, enjoy a scrumptious meal with the natives, and leave with a heart full of memories.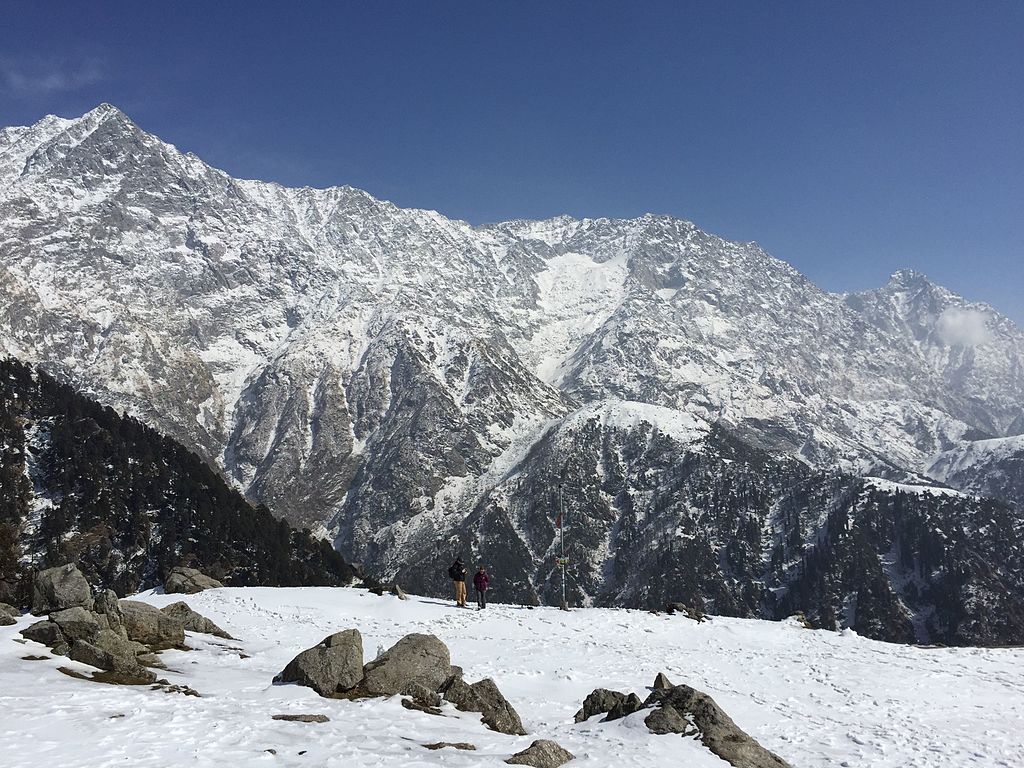 Manali is like Pandora's Box when it comes to quaint, tranquil places to visit nearby. Lamadugh meadow is a little piece of heaven situated near Old Manali, at an altitude of 9,900 ft. It is an easy to moderate level trek which also offers the sightseeing of the historic Manu Temple. To reach this luscious alpine meadow, you have to trek through the rich coniferous forests of Deodar and Pine. Forget your worries and rejuvenate in the once-in-a-lifetime experience that this trek offers. The majestic glory of Deo Tibba, Indrasaan, and Bara Shigri glacier, combined with the solace of nature, makes this an unforgettable trek.
The Himalayas always welcome wandering travellers, adventure-seekers, and nature lovers with open arms. Lose yourself in the mesmerising beauty of these places. There is something fun and quirky to do for everyone. Whether you are travelling solo, or with family, the mountains do not discriminate. As responsible travellers it is everyone's duty to take care of nature and not litter while on the journey. If we love Mother Nature, she loves us right back! So don't wait, and gear up your weekend plans already!
Written by Emily on 27-Nov-2020